Where content is abundant and attention spans are short, having a strategic approach to expanding your content's reach is crucial. One powerful tool that can significantly enhance your content's visibility and engagement is the strategic use of hashtags. The concept of the hashtag can be traced back to the early days of Internet Relay Chat (IRC), where it was used to label groups and topics. However, its meteoric rise in the mainstream began with Twitter. In 2007, a former Google developer named Chris Messina suggested the use of the pound symbol to categorize messages on Twitter. This humble proposition marked the beginning of the ubiquitous use of hashtags in social media. Soon after, platforms like Instagram, Facebook, and Pinterest adopted the trend, solidifying its place in online culture.
What is Hashtag?
A hashtag is a word or phrase preceded by the hash sign (#), used on social media platforms and websites to identify messages on a specific topic. The main purpose of a hashtag is to categorize content, making it easier for users to find and follow topics of interest.
Purpose and Functionality Of Hasgtag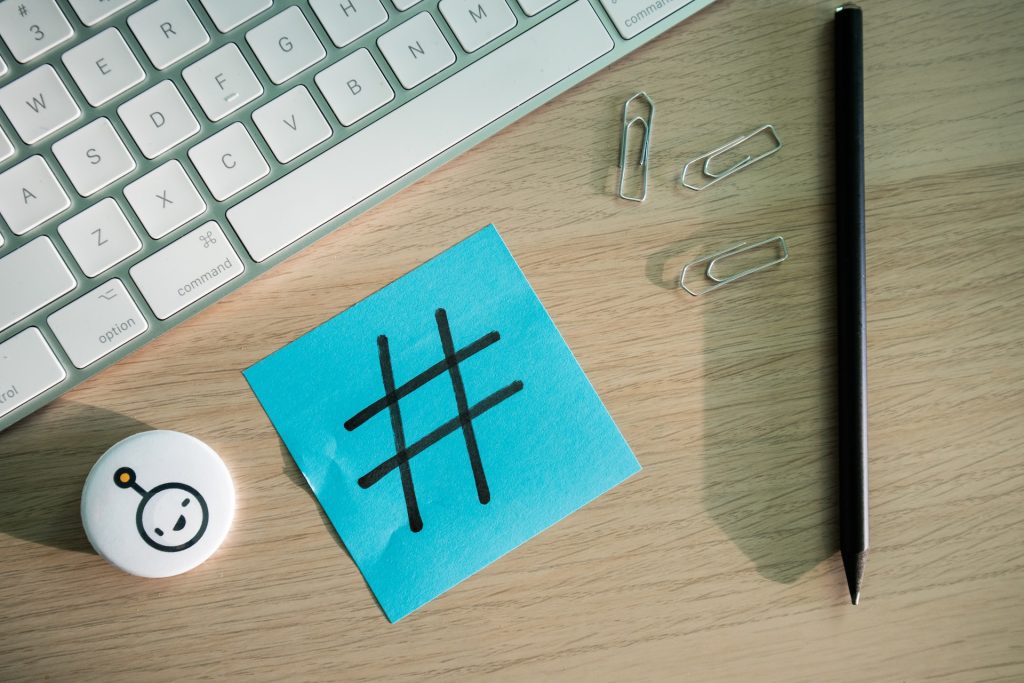 At their core, hashtags serve as metadata tags. When you affix a hashtag to your post, you're essentially labeling or categorizing that content. This makes it searchable and discoverable by others. By simply clicking on a hashtag or searching for it, one can find all the posts associated with that specific tag. Here are some core functions and purposes of hashtags.
1. Discovery and Search
Hashtags make content discoverable. Whether you're a business trying to showcase a product or an individual sharing vacation photos, the right hashtag can put your content in front of a broader audience.
2. Joining Conversations
On platforms like Twitter, hashtags allow users to join trending conversations. For instance, during live events like sports games or award shows, related hashtags often trend. By using these hashtags, your tweets can become part of the larger conversation.
3. Creating Communities
Hashtags can create or represent communities. Think about tags like #BookLovers, #FitnessJunkies #motivation #sportsnews, #footballlover, #techgeek – they represent communities of people with shared interests.
4. Campaigns and Branding
Businesses use unique hashtags to promote products, events, or campaigns. This not only helps in branding but also in tracking the performance and reach of their promotions.
5. Raising Awareness
From #BlackLivesMatter to #ClimateChange, hashtags play a crucial role in social movements, helping raise awareness and consolidate voices around global issues.
Importance of Hashtags in this Digital World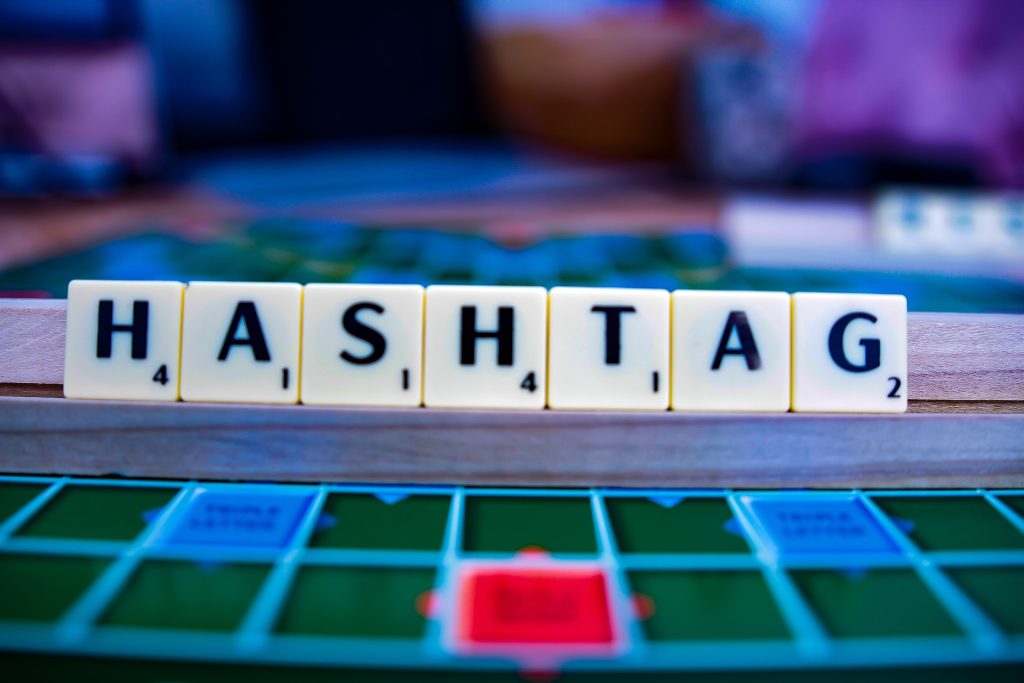 Hashtags are not just trendy symbols; they are the gateways to connecting your content with a wider and more relevant audience. When used thoughtfully, hashtags can increase your content's discoverability, engagement, and overall effectiveness. By categorizing your content under specific topics, hashtags enable users to find your posts when searching for or following those topics.
1. Researching the Right Hashtags
A successful hashtag strategy starts with thorough research. To select the most effective hashtags for your content, you need to have a deep understanding of your target audience and the topics they engage with. Begin by identifying key terms and phrases that are relevant to your content. Utilize keyword research tools to uncover trending and popular hashtags related to these terms.
2. Utilizing Hashtags on Different Platforms
Different social media platforms have different hashtag norms and etiquette. When using hashtags on platforms like Instagram and Twitter, where hashtags are widely embraced, you can include a mix of broad and specific hashtags. This helps your content surface in both popular and niche conversations.
On platforms like Facebook and LinkedIn, the use of hashtags is less common. However, using a couple of well-chosen, relevant hashtags can still amplify your content's reach, especially in topic-specific groups and discussions.
3. The Art of Hashtag Selection
Crafting the perfect hashtag strategy requires a delicate balance between popularity and specificity. Popular hashtags can expose your content to a large audience, but it can also drown your content in a sea of competition. Conversely, niche hashtags may have a smaller audience, but they are more likely to attract users with a genuine interest in your topic.
Strive for a mix of both. Pair a few high-traffic hashtags with some that are more tailored to your content's niche. Additionally, consider creating a branded hashtag that represents your business or campaign.
4. Analyzing and Adapting
A successful hashtag strategy is not static. Regularly monitor the performance of your hashtags and adapt based on the data you gather. Most social media platforms offer insights into how well your posts are performing with specific hashtags. Use these analytics to refine your strategy over time.
Best Ways and Tips to Crafting Effective Hashtags
To harness the true potential of hashtags, it's crucial to adopt a thoughtful and well-researched approach. Here's how you can create and utilize hashtags effectively:
1. Research Trending Hashtags
Stay updated with the latest trends in your industry or niche by researching trending hashtags. Tools like Google Trends, social media insights, and industry-specific platforms can help you identify which hashtags are currently popular and relevant.
2. Understand Your Audience
Tailor your hashtags to match the interests and preferences of your target audience. Put yourself in their shoes and think about what hashtags they might use when searching for content related to your niche.
3. Combine Popular and Niche Hashtags
Strike a balance between using popular, widely-used hashtags and niche-specific ones. While popular hashtags expose your content to a larger audience, niche hashtags connect you with a more focused and engaged community.
4. Create Branded Hashtags
Develop a unique branded hashtag that embodies your content's identity. Encourage your audience to use it when sharing their experiences related to your brand, product, or service. This not only builds a sense of community but also strengthens your brand's online presence.
5. Limit the Number of Hashtags
While hashtags can be powerful, using too many can appear spammy and reduce the overall quality of your content. Stick to a reasonable number of hashtags – typically between 5 to 15 – to maintain a clean and engaging appearance.
Best Practices for Using Hashtags
1. Relevance is Key
Ensure that the hashtags you use are directly related to the content of your post. Irrelevant hashtags can come across as spammy and may alienate potential followers.
2. Don't Overdo It
While it's important to use hashtags, overloading your post with them can be counterproductive. Aim for a reasonable number of hashtags that enhance your content's message.
3. Mix Popular and Niche
As mentioned earlier, strike a balance between popular and niche hashtags to maximize your content's reach and engagement.
4. Stay Consistent
Using consistent hashtags across your posts can help build your brand's identity and make your content easily discoverable.
5. Research Trending Hashtags
Stay up-to-date with trending topics and events to incorporate relevant and timely hashtags into your content. trying to find trending hashtags related to the content that you are going to post on Instagram.
6. Engage with Hashtag Communities
Participate in conversations around popular hashtags to increase your content's visibility and connect with a broader audience.
Conclusion
Mastering the art of researching, selecting, and strategically using hashtags is a powerful asset in your content marketing arsenal. By understanding your audience, staying current with trends, and maintaining a data-driven approach, you can significantly expand your content's reach and engagement across various platforms. the world of hashtags is dynamic, and what works today might not work tomorrow. Continuously evolve your strategy and stay attuned to the changing landscape of social media to ensure your content remains relevant and impactful.