In this e-commerce world, where competition is fierce and attention spans are short, using social media platforms like Instagram has become essential for driving sales and brand visibility. Instagram, with its visually appealing format, has evolved beyond a mere photo-sharing platform into a powerful tool for businesses to connect with their audience, showcase products, and boost sales. here we present you with strategies that will undoubtedly help you skyrocket your e-commerce sales on Instagram.
Tips to Drive E-commerce Sales on Instagram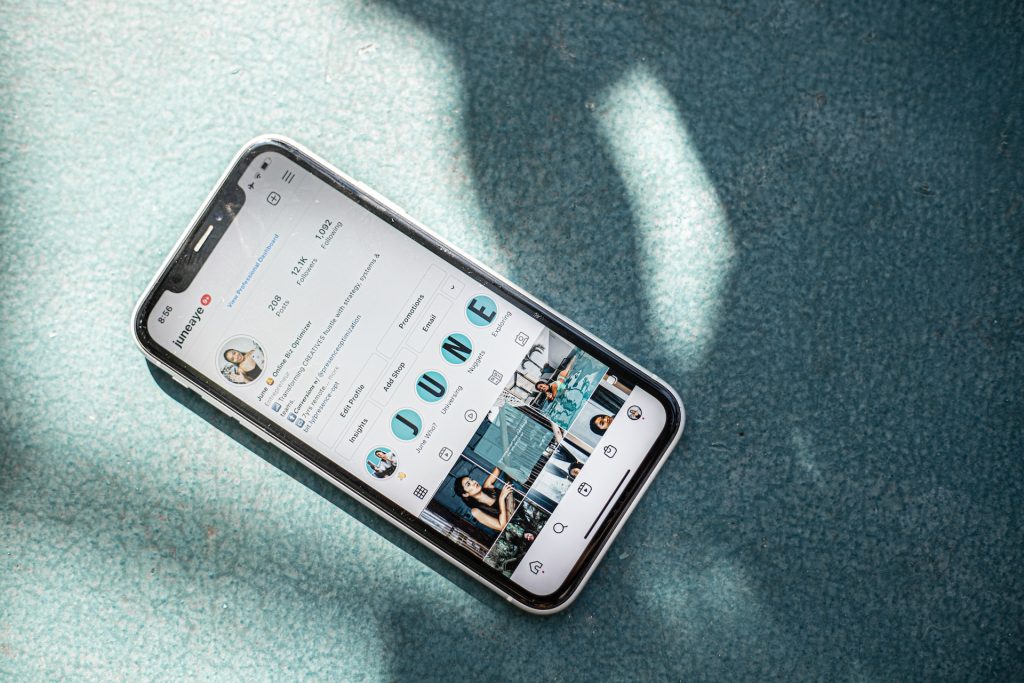 1. Optimize Your Instagram Business Profile
Your Instagram profile is the first impression you make on potential customers. Make sure your username and display name reflect your brand. Craft a compelling bio that clearly communicates what your business offers and includes relevant keywords for search optimization. Don't forget to add a link to your website, specifically to a landing page that showcases your products or promotions.
2. Create Captivating Visual Content
Instagram is a visual platform, and your content needs to stand out. Invest in high-quality images and videos that showcase your products in action. Use consistent filters and branding elements to maintain a cohesive and recognizable aesthetic. Engage your audience with creative and visually appealing stories, reels, and posts that spark interest and encourage interaction.
3. Utilize Effective Hashtags
Hashtags are a powerful way to increase your content's discoverability. Research and use relevant and trending hashtags in your niche. Create a branded hashtag that customers can use to share their experiences with your products. Remember, a mix of broad and niche-specific hashtags will widen your reach and attract potential customers.
4. Craft Compelling Captions
A well-crafted caption can complement your visual content and tell a story. Share product details, benefits, and unique selling points in your captions. Use a conversational tone that resonates with your audience and encourages them to engage with your posts. Incorporate relevant keywords naturally, enhancing the chances of your content showing up in user searches.
5. Engage Authentically with Your Audience
Building a loyal community is key to driving e-commerce sales on Instagram. Respond promptly to comments, direct messages, and mentions. Host interactive Q&A sessions, polls, and giveaways to encourage engagement. By establishing a genuine connection with your audience, you foster trust and increase the likelihood of converting followers into customers.
6. Collaborate with Influencers
Influencer marketing can significantly expand your reach and credibility. Identify influencers in your industry whose followers align with your target audience. Collaborate with them to create authentic content that showcases your products. Influencers can provide valuable social proof and drive traffic to your e-commerce website.
7. Implement Shoppable Posts and Stories
Instagram's shoppable posts and stories feature enables users to shop directly from your content. Tag products in your posts with links to their respective product pages. This seamless shopping experience reduces the steps between discovery and purchase, ultimately boosting conversion rates. With this feed, You can increase your direct sales on Instagram. Instagram has a lot of traffic that you can redirect to your profile by using impressive Posts and Videos Content.
8. Run Targeted Ad Campaigns
Instagram's advertising platform allows you to create highly targeted ad campaigns. Utilize the platform's detailed audience targeting options to reach potential customers based on demographics, interests, and behavior. Craft visually engaging ads that showcase your products' value and include a clear call to action.
9. Share User-Generated Content
Encourage your customers to share their experiences with your products by reposting user-generated content (UGC). UGC serves as authentic social proof and demonstrates that real people are enjoying and benefiting from your products. Reposting UGC also fosters a sense of community among your customers.
10. Analyze and Adapt
Regularly analyze your Instagram insights to understand what's working and what's not. Monitor engagement metrics, follower growth, and website clicks resulting from your Instagram efforts. Use these insights to refine your strategies, optimize your content, and adapt to the changing preferences of your audience.
Conclusion
Instagram presents a remarkable opportunity for e-commerce businesses to drive sales and connect with their target audience. By optimizing your profile, creating captivating content, engaging with authenticity, and leveraging Instagram's features, you can establish a strong online presence and boost your e-commerce sales.