Instagram started as a simple app where people shared photos. Now, with over a billion users every month, it's not just about sharing pictures of vacations or meals. It's become a big place for businesses to sell products and connect with customers.
This guide is your roadmap to building a successful Instagram shop. Whether you're just starting out or you've been on Instagram for a while, we've got you covered. We'll start with the basics, like setting up your business account and understanding the rules.
Then, you know more advanced topics, helping you make your shop stand out, attract customers, and increase sales. By the end of this guide, you'll have all the tools and knowledge needed to run a standout Instagram shop that your customers will love.
The Importance of Instagram as a Selling Platform
We live in a time where most people enjoy looking at images and videos, and they want things quickly. Instagram is built on this idea. People can scroll through, see something they like, and with just a few taps, they can buy it. This makes it easy and fast for customers, which is great for businesses.
On Instagram, businesses can show off their products in creative ways, tell a story with pictures, and reach people who might be interested in what they're selling. Think about how often you've been scrolling on Instagram and stopped to look at a product that caught your eye. That's the power of Instagram for businesses. It's more than just a social media platform; it's a powerful tool for selling.
2. Pre-requisites for Setting Up an Instagram Shop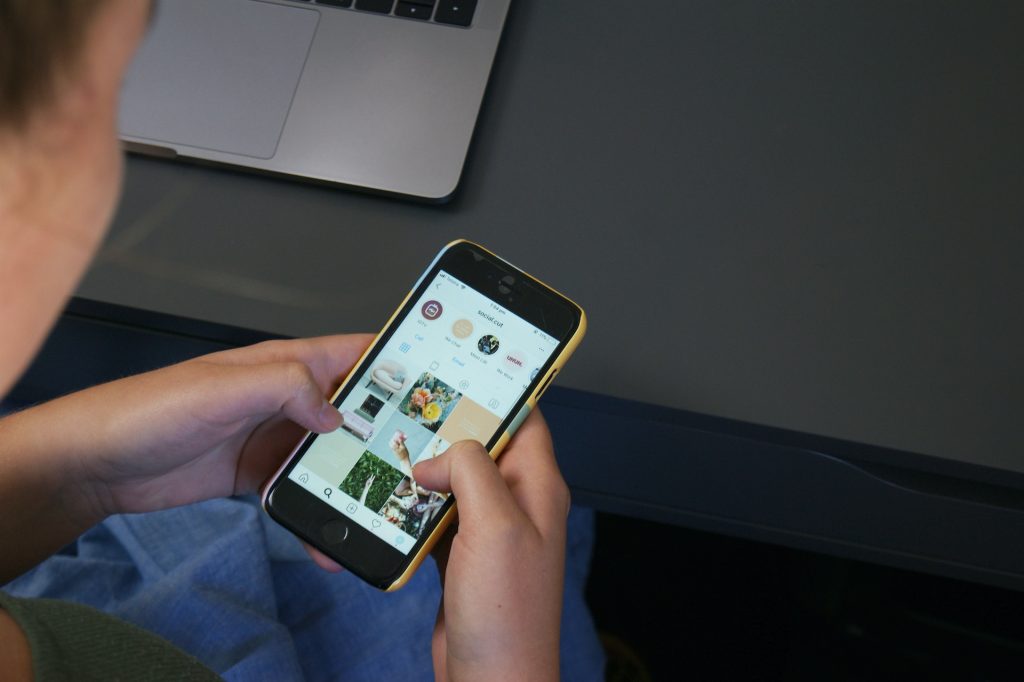 Before you jump into the world of Instagram shopping, it's important to understand and meet certain requirements. This ensures a smooth setup process and optimal functioning of your online storefront. From meeting Instagram's standards to having the right tools at your disposal, preparation is key.
1. Eligibility Criteria
To set up a shop on Instagram, there are certain rules you need to follow. Firstly, you should be located in a country where Instagram Shopping is available. Next, ensure you're selling physical items; digital products or services aren't supported. It's also important that your business complies with Instagram's commerce policies. These guidelines are there to maintain trust and transparency between sellers and buyers on the platform.
2. Essential Tools and Resources
Having the right tools can make setting up your Instagram shop much easier. A business profile is the first step; this differs from a personal account and offers more features for selling. Connecting to a Facebook Page is also crucial, as it helps manage your product catalog. Speaking of which, a well-organized product catalog is a must. This can be set up directly through Facebook or integrated via e-commerce platforms like Shopify. Familiarize yourself with these tools, as they're your foundation for a successful Instagram shop.
3. Setting Up Your Business Profile On Instagram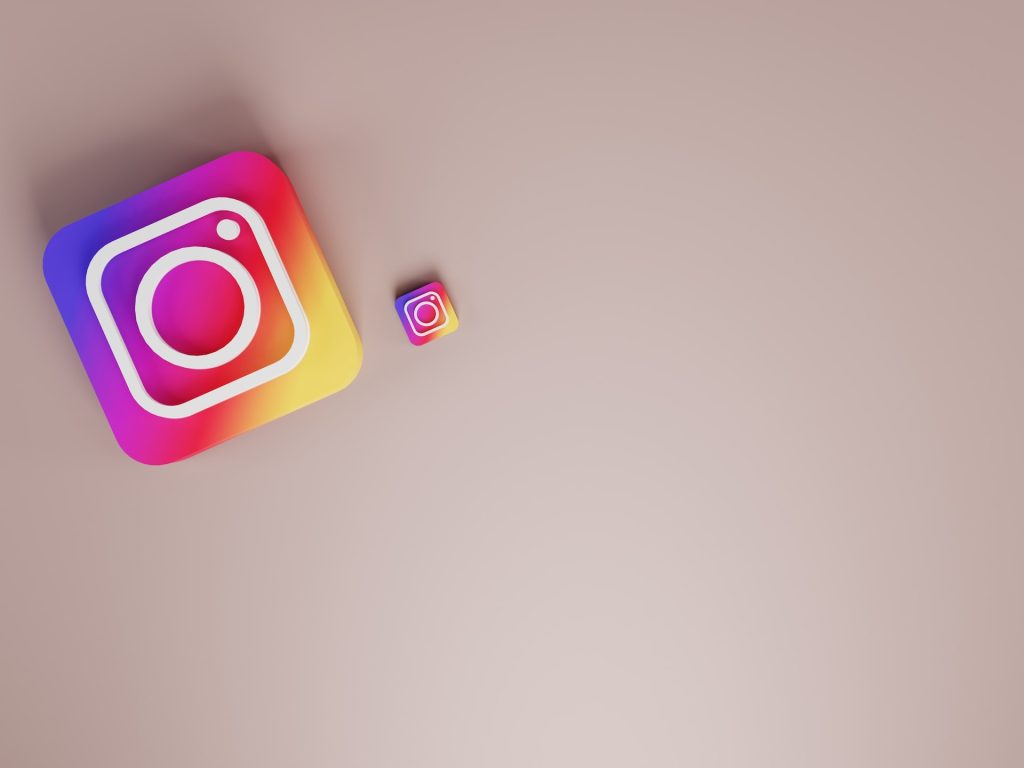 Your Instagram profile is like the front window of a physical store. It's the first thing potential customers see, and it sets the tone for their experience. Therefore, making sure your profile is set up correctly and professionally is crucial when you're looking to use Instagram as a business tool.
1. Converting to a Business Account
Starting with a business account is essential for anyone serious about selling on Instagram. Unlike a personal account, a business account offers features tailored for commerce, such as insights on post-performance, advertising options, and the ability to add contact details. Switching to a business profile is simple: access your account settings and follow the prompt to switch. This not only provides more tools at your fingertips but also signals to customers that they're dealing with a legitimate business.
2. Linking to a Facebook Page
Once your business account is active, the next step is to link it to a Facebook page. This isn't just a formality; it's a requirement for setting up Instagram Shopping. By linking to a Facebook page, you can manage your product catalog and facilitate the product tagging process on Instagram. This integration makes product management seamless and enables a synchronized shopping experience across both platforms. If you don't have a Facebook business page yet, it's a good idea to set one up alongside your Instagram business account for a holistic online presence.
4. Catalog Creation and Management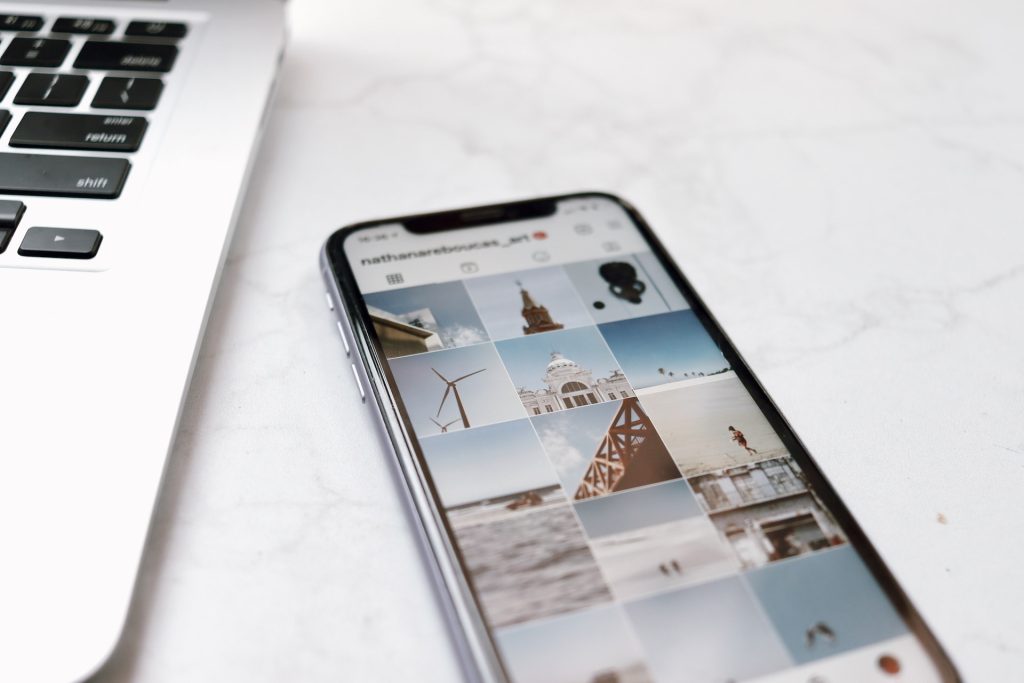 The heart of your Instagram Shop lies in your product catalog. It's where customers browse your offerings, making it one of the most vital components of your online store. A well-curated and updated catalog can captivate users and entice them to make a purchase.
1. Methods to Create a Product Catalog
There are several routes to setting up a catalog, each with its own set of advantages.
Directly on Facebook: Facebook's Commerce Manager is a comprehensive tool designed to help businesses showcase their products. By using this platform, you can manually add each product, ensuring that every detail, from price to description, is tailored to your liking. It's a direct and intuitive way to create a foundation for your Instagram Shop.
Using E-commerce Platforms: For those already selling on platforms like Shopify or WooCommerce, integration is a breeze. These e-commerce solutions can communicate directly with Instagram, automatically importing your products and details into your Instagram catalog. It's a time-saving method that ensures consistency across different online selling platforms.
2. Adding and Updating Products
A static catalog can stagnate user interest. It's essential to regularly update your offerings. This doesn't just mean adding new products, but also revisiting existing listings. Make sure prices are current, images are high-quality and relevant, and descriptions remain accurate and enticing. This continual refreshing not only provides potential customers with up-to-date information but also signals that your business is active and attentive to its online presence.
5. Configuring Instagram Shopping Features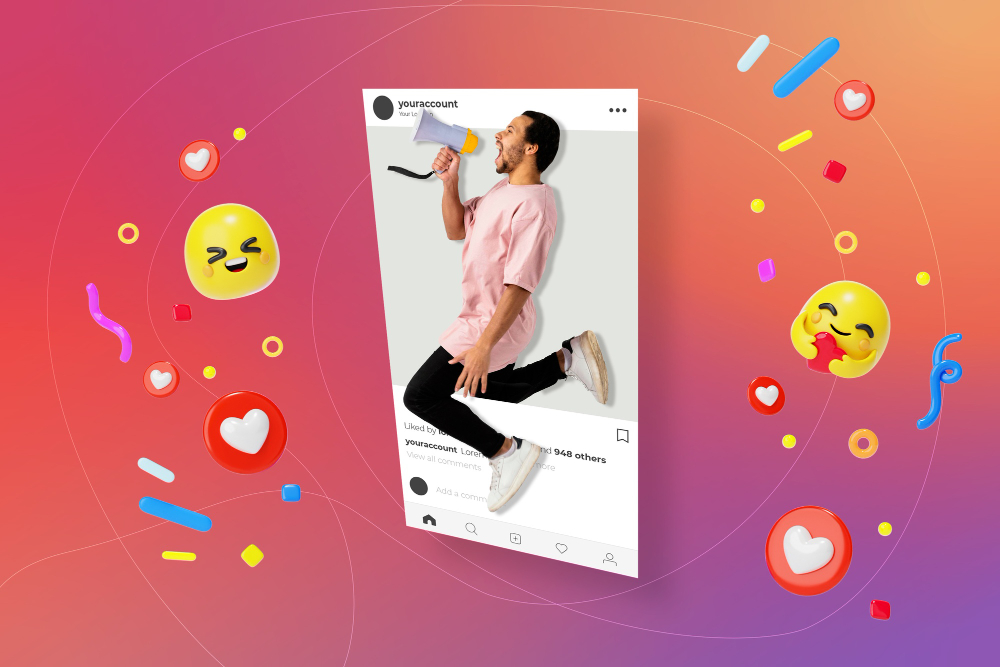 Instagram offers a plethora of features tailored specifically for businesses to showcase and sell their products effectively. By utilizing these tools, you can provide a seamless shopping experience for your users while also enhancing engagement and driving sales.
1. Tagging Products in Posts
Every time you share a post featuring one of your products, it's a golden opportunity to lead your followers straight to a purchase. By utilizing the 'Tag Products' feature, you can link the product in the image directly to its listing in your shop. It's more than just showcasing; it's about facilitating an easy buying process. When a user taps the product tag, they're given essential details and a direct pathway to purchase.
2. Creating Shoppable Stories
Instagram Stories are fleeting, 24-hour posts, but their impact can be long-lasting, especially with the addition of shoppable elements. By integrating product stickers into your stories, you turn a simple view into a potential shopping experience. A viewer can tap on the product sticker, get an overview of the product, and be led straight to the purchase page, all within a few seconds.
3. Exploring the Shopping Tab
Beyond your profile and posts, there's a broader arena on Instagram where users discover new products: the Explore page. The Shopping Tab, a dedicated section of this page, is a curated space where products from various businesses are displayed. It's a great way to reach potential customers who might not be following you yet but are actively looking to discover and shop. Ensuring your products are showcased here can widen your reach and introduce your brand to a fresh audience.
6. Design Tips for a Compelling Shop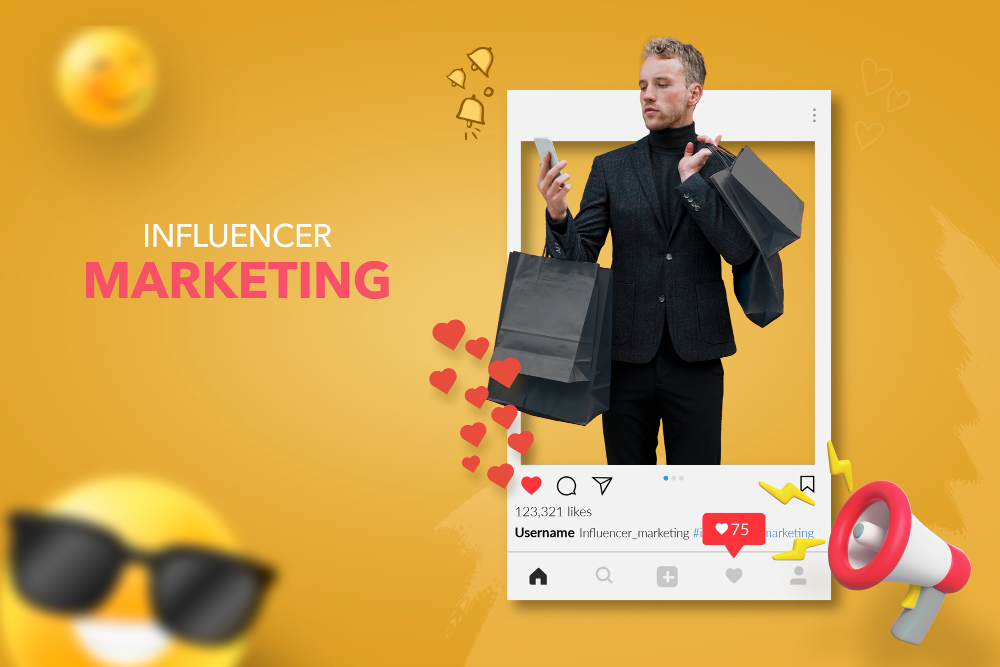 The visual appeal of your Instagram shop can significantly influence the user's perception of your brand and their decision to purchase. A meticulously designed shop can enhance the shopping experience, making users more inclined to explore and buy.
1. Quality Product Images
The first interaction a potential customer has with your product is often visual. Therefore, ensure that every product photo is of high quality. This means using high-resolution images that are clear and well-lit. Remember, users can't physically touch or try your product online; the image needs to convey as much detail and authenticity as possible. Showcasing products from multiple angles or in different scenarios can also give users a better understanding of what they're purchasing.
2. Engaging Product Descriptions
While an image can capture attention, a well-crafted product description can seal the deal. It should be both informative, covering essential details like size, material, or benefits, and compelling, evoking a desire to own the product. Tailor the tone and style to your target audience. For instance, a youthful, trendy brand might opt for a more casual and playful tone, while a luxury brand might use more refined and sophisticated language.
3. Story Highlights and Collections
Instagram allows businesses to further organize their products through story highlights and collections. Story highlights can be used to showcase testimonials, behind-the-scenes looks, or special promotions, providing a more in-depth brand experience. On the other hand, collections help categorize products, making browsing easier for users. For instance, a fashion brand might have separate collections for "Summer Wear," "Accessories," and "Bestsellers." This not only enhances user navigation but also offers opportunities for cross-selling.
7. Best Practices for Promoting Your Shop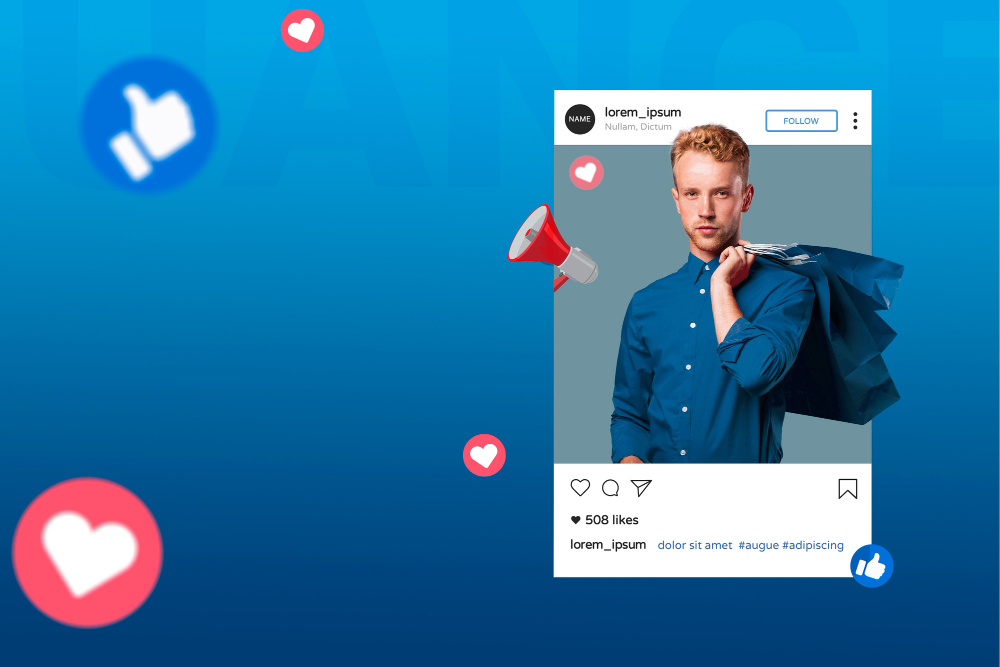 Having a well-set Instagram shop is just half the battle; ensuring it gets adequate visibility is equally crucial. Effective promotion is vital in drawing potential customers to your store, and with the plethora of tools and tactics available, you can strategically position your shop in front of the right audience.
1. Leveraging Influencer Partnerships
In the digital age, influencers wield significant power in shaping consumer behavior. Collaborating with influencers, especially those whose followers match your target audience, can provide a substantial boost to your shop's visibility. An influencer's endorsement adds a layer of authenticity and trust to your products. By partnering with them for reviews, unboxings, or giveaways, you tap into a ready audience that's already engaged and interested.
2. Running Paid Ads
Instagram's in-built advertising platform is a potent tool for any business. With its precise targeting options, you can ensure your ads reach the demographic most likely to be interested in your products. Whether it's carousel ads showcasing a range of products or story ads driving a particular promotion, paid advertising can significantly amplify your shop's reach. The key is to have compelling visuals, clear calls to action, and strategic targeting to get the best return on investment.
3. Engaging With Your Community
Promotion isn't just about reaching new audiences; it's also about nurturing the ones you already have. Engage actively with your followers by responding to their comments, addressing their queries, and even seeking their feedback. Regular engagement not only fosters loyalty but also turns customers into brand ambassadors. Encourage user-generated content, run interactive polls, or host Q&A sessions. A brand that's seen as responsive and attentive is more likely to foster a strong, loyal community.
8. Analyzing and Optimizing Performance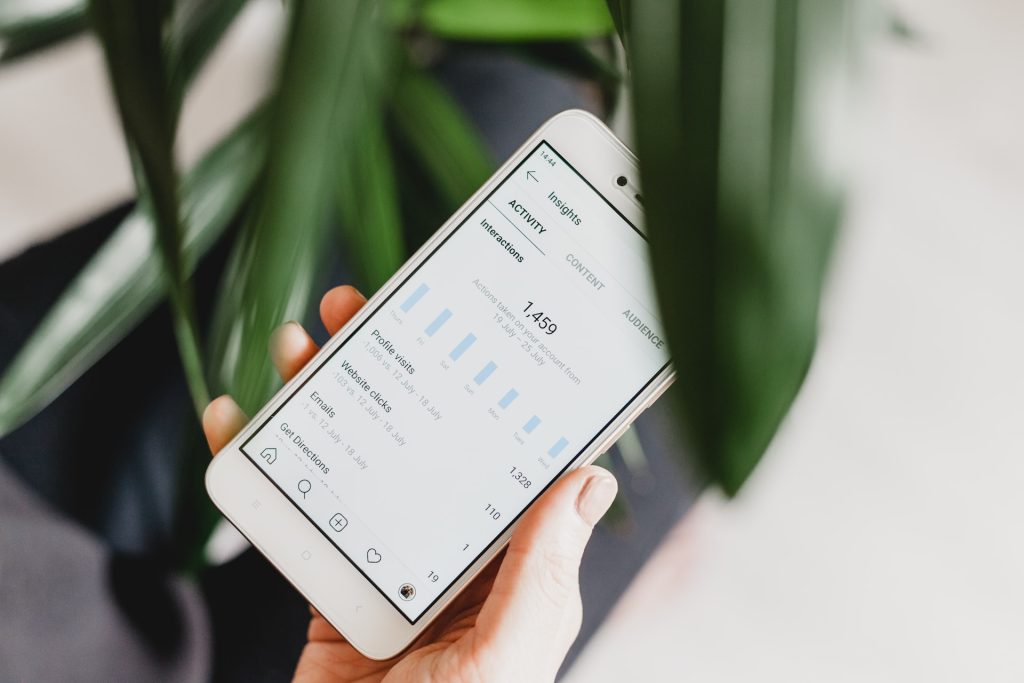 The digital world is dynamic, with trends and behaviors shifting frequently. To ensure your Instagram shop thrives, it's crucial to adopt a proactive approach of continuous analysis and optimization. By closely monitoring performance and adapting strategies based on insights, you can ensure sustained growth and relevance in the marketplace.
1. Utilizing Instagram Insights
Instagram Insights is a built-in analytics tool that offers a wealth of data about your shop's performance. Key metrics such as engagement rate offer insights into how well your content resonates with your audience. Click-through rate provides a snapshot of your content's effectiveness in leading users to your shop. And most importantly, the conversion rate indicates how many of these clicks turn into actual sales. Regularly reviewing these metrics can shed light on areas of success and those that need improvement.
2. Setting Goals and Tracking Key Metrics
While Instagram Insights offers a broad spectrum of data, it's essential to know what you're aiming for. Setting clear Key Performance Indicators (KPIs) provides direction and purpose to your promotional activities. Whether it's achieving a specific conversion rate, reaching a particular number of followers, or maintaining a steady engagement rate, having well-defined goals ensures your strategies have focus. Periodically review your performance against these KPIs to gauge the effectiveness of your efforts.
3. Adjusting Strategies Based on Data
Data-driven decisions are at the heart of successful online ventures. By regularly reviewing the insights and metrics from your Instagram shop, you can fine-tune your strategies for better results. Perhaps a certain type of product image gets more engagement, or a particular promotional tactic leads to higher conversions. By identifying these patterns and adjusting your content strategy, promotional activities, and even product offerings, you ensure your shop remains attuned to your audience's preferences and the ever-evolving digital landscape.
9. Overcoming Common Challenges
Every venture faces hurdles, and running an Instagram shop is no exception. However, with adequate preparation and knowledge, these challenges can be transformed into growth opportunities. By understanding and anticipating common issues, you can effectively address them and ensure a smooth operation for your online storefront.
1. Navigating Approval Processes
One of the initial challenges many businesses encounter is getting their products approved for sale on Instagram. The platform has specific guidelines to ensure user safety and trust. Occasionally, legitimate products might get flagged or denied during the review process. To avoid this, invest time in understanding Instagram's commerce policies and ensure your listings comply. If a product does get denied, don't get discouraged. Review the feedback, make necessary adjustments, and resubmit.
2. Addressing Customer Inquiries Efficiently
Customer inquiries, whether they're about product details, shipping, or returns, are inevitable. Efficiently handling these questions is key to building trust and fostering customer loyalty. Implementing automated responses for frequently asked questions can speed up the response time. However, for more specific or complex queries, having a dedicated team member or customer service channel is vital. Quick, helpful responses can enhance customer satisfaction and positively impact sales.
3. Keeping Up with Platform Changes
Instagram, like all tech platforms, is in a state of continuous evolution. New features are introduced, algorithms change, and policies are updated. It's crucial for businesses to stay in the loop. Joining official Instagram for Business communities, subscribing to platform news, or even participating in webinars can help you stay updated. By keeping abreast of these changes, you can adapt your strategies, leverage new tools, and ensure your shop remains compliant and effective.
Conclusion
Instagram, once a mere photo-sharing app, has evolved into a powerful commercial hub, opening doors for businesses to reach vast audiences. The allure of Instagram shopping isn't just in its expansive reach, but also in its immersive visual experience that captivates users.
For businesses, this platform offers a unique blend of storytelling and commerce. But like all tools, its true potential is realized through effective use. Commitment to understanding the platform, adapting to its changes, and refining strategies based on feedback and data is paramount.
As you venture into or expand your presence on Instagram shopping, remember that it's not just about transactions; it's about building lasting connections. With the right approach, not only can your Instagram shop thrive in terms of sales, but it can also be a space where customers feel engaged, understood, and valued. And in the long run, these strong customer relationships are the cornerstone of sustainable business success in the digital age.