Instagram, a name synonymous with visual creativity and storytelling, took the internet by storm with its introduction of 'Reels' – a new way to create and explore short, engaging videos on a new dedicated Feed. With its inception, many users found themselves wanting to save these entertaining pieces for offline viewing. While Instagram doesn't offer a direct download feature for Reels, there are several workarounds. Methods you can employ to download Instagram Reel videos online.
Best Methods to Download Instagram Videos and Reels Free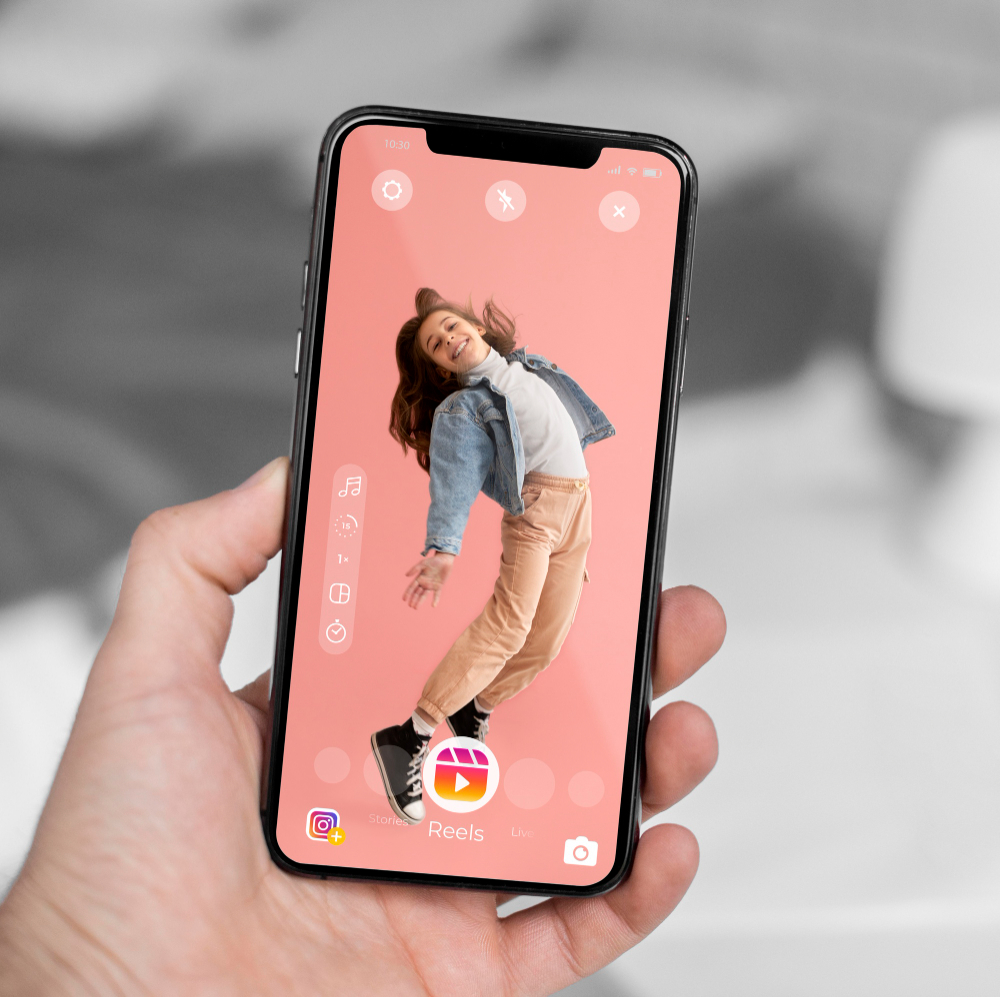 1. Use a Third-Party Application Instasave.net
Several dedicated applications on Android and iOS platforms allow users to download Reels. Apps like 'InstaSave', 'Video Downloader for Instagram', and others can be installed from the respective app stores. Remember:
Always check app permissions to ensure your data's privacy and security.
Once downloaded and installed, copy the Reel link from Instagram and paste it into the app. Follow the app's instructions, and you'll have the Reel saved on your device in no time.
How to Download Instagram Reels Using Instasave.net
Step 1: Open Instagram: Launch the Instagram app on your smartphone or visit the Instagram website on your computer.
Step 2: Locate the Reel: Navigate to the profile of the user whose Reel you want to download. Scroll down to their Reels section and select the specific Reel you wish to download.
Step 3: Copy the Reel's Link: For the Instagram app: Tap on the three vertical dots (⋮) usually located at the bottom right corner of the Reel video. Select the "Copy Link" option from the pop-up menu. For the Instagram website: Click on the Reel to open it in a new window. Once opened, copy the URL from the address bar of your browser.
Step 4: Visit Instasave.net: Open your preferred web browser. Enter "Instasave.net" into the address bar and press Enter/Return to load the site.
Step 5: Paste the Copied Link: On the Instasave.net homepage, you'll see a text box or field that says "Enter Instagram URL." Paste the copied link from Instagram into this box.
Step 6: Start the Download Process: Click on the "Download" button (or a similar prompt) next to the text box. Instasave.net will process the link, and within moments, you'll see download options for the Reel.
Step 7: Save the Reel: Click on the provided download link or button. Choose the desired download location on your device (if prompted), and click "Save" or "Download."
Wait for the download to complete. Once done, you can view the Reel video from the location you saved it to.
2. Downloading Instagram Reels via Online Web Services
The digital age brings with it an array of web-based solutions catering to a plethora of user needs. Among these are platforms specifically designed to facilitate the downloading of content from popular social media sites like Instagram. Web services such as 'DownloadGram' or 'InstaOffline' have become vital tools for those seeking to save Reels for offline viewing. Here's a step-by-step guide.
1. Access Instagram: Either launch the Instagram application on your mobile device or visit the Instagram website using a web browser.
2. Locate the Desired Reel: Navigate through the platform until you find the Reel you want to download.
3. Obtain the Reel's URL: For the mobile app, tap the three dots (usually at the bottom right of the video) and select "Copy Link." On the website, simply copy the URL from your browser's address bar.
4. Choose a Web Service: Open a new browser tab or window and visit one of the web-based download services like 'DownloadGram' or 'InstaOffline.'
5. Input the URL: On the service's homepage, you'll typically find a text box prompting for a link. Paste the copied Reel URL into this box.
6. Initiate the Download: Click on the "Download" button (or its equivalent). Allow the platform a moment to process the request.
7. Save the Reel: Once the service retrieves the Reel, a new download link or prompt will appear. Click on it to start the downloading process. Choose a location on your device to save the video, if prompted.
3. Using Screen Recording to Capture Instagram Reels
While there are many tools and platforms available for downloading online content, sometimes simplicity and self-reliance offer the best approach. One such method, especially for capturing videos like Instagram Reels, is to utilize the screen recording feature inherent in many modern devices. By recording your device's screen in real time, you can capture and save content without the need for external applications or web services. Here's how:
1. Preparation: Ensure that your device is sufficiently charged or plugged in, as screen recording can be power-intensive.
2. Access Screen Recording: Navigate to your device's control panel or notification shade. Most modern smartphones, tablets, and computers have a built-in screen recording function.
3. Begin Recording: Tap or click on the screen recording icon. Some devices might offer a countdown before the recording commences.
4. Open Instagram: With the recording in progress, launch the Instagram app or website and navigate to the Reel you wish to capture.
5. Full-Screen Playback: For optimal quality, play the Reel in full-screen mode, ensuring it plays without interruptions.
6. Conclude Recording: Once the Reel has finished playing, navigate back to your device's control panel or notification shade and stop the screen recording.
7. Review and Save: Locate the recorded video in your device's gallery or designated folder. Playback to confirm quality and completeness, then save or rename as desired.
4. Browser Extensions for Video Downloads
Browser extensions, often known as add-ons, act as tools enhancing the basic functionalities of a web browser. Two of the most popular browsers, Google Chrome and Mozilla Firefox, offer a plethora of these extensions tailored for diverse tasks. Among these, a significant category is dedicated to downloading videos from a myriad of online platforms, Instagram being one of them.
For instance, Google Chrome's Web Store boasts extensions like "Video Downloader PLUS" and "Downloader for Instagram" that effortlessly capture media content, allowing users to save their favorite clips directly to their computers. Similarly, Firefox's add-on library provides tools such as "Video DownloadHelper," renowned for its capabilities in fetching videos from web pages.
However, while these extensions offer convenience, it's paramount to approach them with caution. Always ensure they come from trusted developers and have positive user reviews. Moreover, remember to respect copyright regulations, ensuring that downloaded content is used ethically and legally.
5. Download Managers for Media Acquisition
Where content consumption is at an all-time high, effective tools to manage downloads become indispensable. Download managers are specialized software solutions designed to optimize the process of downloading files from the internet. Not only do they ensure stable and fast downloads, but advanced ones have capabilities to detect and fetch media content embedded in web pages.
One notable standout in this sphere is the Internet Download Manager, commonly known as IDM. Unlike basic download tools, IDM offers an intelligent dynamic file segmentation technology. This means it can break down files into smaller chunks, downloading them concurrently to achieve better speed. What sets IDM apart, particularly for content enthusiasts, is its innate ability to recognize media playback on platforms like Instagram. When a video is played, IDM typically prompts users with a download option, making the process of saving media a breeze.
However, as with any tool, it's essential to use download managers ethically. Downloading copyrighted content without permission can lead to legal repercussions. Thus, always ensure the content you retrieve is within your rights to access and store.
1. Install IDM: Visit IDM's official website to download the software. Follow the installation prompts to install IDM on your computer.
2. Integrate with Browser: Once IDM is installed, it will typically ask if you want to integrate it with your browsers (e.g., Chrome, Firefox, Edge). Agree with this. The IDM extension will be added, enabling it to capture download links directly from the web pages you visit.
3. Navigate to the Video: Open your browser and go to the website containing the video you want to download (for instance, Instagram). Play the video. IDM's download grabber will detect the media playback.
4. Capture the Download: A small IDM dialog box or icon will appear on or near the video, usually labeled "Download this video" or something similar. Click on this prompt.
5. Select Quality (If Applicable): Some videos offer various resolutions or quality settings. If available, IDM will provide options. Choose the desired quality.
6. Begin Download: After making your selection, the IDM download window will pop up. Click "Start to Download" (or a similar prompt), and IDM will begin downloading the video, saving it to the preset destination folder.
7. Access the Video: Once the download is complete, you can open IDM and access the "Finished" tab or go directly to the destination folder on your computer to view the downloaded video.
6. Utilizing IFTTT to Save Instagram Reels to Cloud Storage
IFTTT, an acronym for "If This, Then That," is a powerful online platform that automates actions between two services, forming what's termed an "applet." By crafting conditional statements, users can streamline many digital processes. One such potential application is automating the saving of liked Instagram Reels directly to cloud storage solutions like Google Drive or Dropbox. Here's how.
1. Create an IFTTT Account: If you don't already have one, sign up at the IFTTT website.
2. Search for Instagram Service: Navigate to the services tab and search for "Instagram." Connect your Instagram account by providing the necessary permissions.
3. Link Cloud Storage: Similarly, search for your preferred cloud storage service (e.g., Google Drive or Dropbox) and establish a connection.
4. Craft an Applet: Choose "Create" to initiate a new applet. Set Instagram as the "This" service, selecting the trigger like "New video by you" or "You like a post." Then, designate the cloud storage as the "That" service, choosing an action such as "Upload File."
5. Finalize and Activate: After setting up the conditions, finalize the applet. Now, each time you like a Reel on Instagram, IFTTT will automatically save it to your designated cloud storage.
7. Capturing Instagram Reels via an Android Emulator on a PC
The world of Android emulators has transformed the way we experience mobile apps on personal computers. By mimicking the Android environment on a PC, these emulators allow users to run mobile-specific applications, including Instagram. To harness this capability for capturing Reels, follow these steps:
1. Select and Install an Android Emulator: Popular choices include BlueStacks, NoxPlayer, or Andy. Download from the official website and follow the installation process.
2. Setup the Emulator: Once installed, launch the emulator. You might need to log in with a Google account, similar to setting up a new Android device.
3. Install Instagram: Navigate to the Google Play Store within the emulator. Search for Instagram and install it.
4. Log in to Instagram: Open the Instagram app inside the emulator and log in with your credentials.
5. Prepare Recording Software: Ensure you have a screen recording tool on your PC. Options include OBS Studio, Bandicam, or the built-in Xbox Game Bar for Windows 10.
6. Navigate to the Reel: Within the emulated Instagram, find the Reel you wish to capture.
7. Start Recording: Activate your screen recording software and start recording your PC screen.
8. Play the Reel: Back in the emulator, play the desired Reel in full. Once it finishes, stop the recording on your PC.
9. Save and Review: Save the captured video to a preferred location on your PC. Review to ensure quality and completeness.
FAQs
1. What are Instagram Reels?
Instagram Reels are short, engaging videos on a new dedicated Feed within the Instagram platform, allowing users to create and explore 15-60-second multi-clip videos with audio, effects, and other creative tools. here you know more about the Proven Tips to Read Instagram Direct Messages Without Being Seen.
2. Does Instagram offer a direct feature to download Reels?
No, Instagram does not provide a built-in feature to download Reels. Users often resort to third-party tools or screen recording methods to save them.
3. Are online services like 'DownloadGram' and 'InstaOffline' safe for downloading Reels?
Most reputable online services are safe. However, it's essential to ensure the platform doesn't ask for personal Instagram login details and to always be cautious about potential malware or phishing threats.
4. Is it legal to download Instagram Reels?
While technically you can download Reels for personal use, redistributing or repurposing them without the original creator's permission may breach copyright laws.
5. How do Android emulators help in downloading Reels on PC?
Android emulators mimic a mobile environment on a PC. By running Instagram on such an emulator, users can view and screen-record Reels directly onto their computers.
6. Can I automate the Reel download process when I like a video on Instagram?
Yes, services like IFTTT can create automation sequences, known as applets. For instance, when you like a Reel on Instagram, it can be set to save to cloud storage automatically.
7. Do download managers like IDM support Reel downloads?
Yes, advanced download managers like IDM can detect media playback on websites, including Instagram, and offer options to download content directly.
8. Will the video quality diminish when using screen recording methods?
Screen recording captures video in real-time, so the quality largely depends on the playback resolution on Instagram and the recording tool's capabilities. There might be slight quality differences compared to the original uploads.
9. Are there browser extensions specifically for downloading Reels?
Yes, some browser extensions or add-ons for browsers like Chrome and Firefox can detect and download videos from sites, including Instagram Reels.
10. Are there any limitations or risks to using third-party apps for downloading Reels?
Third-party apps might have restrictions on download limits or might not support all Reels due to updates. It's also essential to ensure the chosen app is from a trusted source to avoid security risks.
11. Can I download Reels with copyrighted music or content?
While you can technically download any Reel, those with copyrighted content have restrictions on sharing or redistributing. Ensure you have permissions and rights before any further use beyond personal viewing