Are you looking to set up dedicated internet access for your business? In today's digital age, having a reliable and high-speed internet connection is crucial for the success of any organization. Dedicated internet access provides a dedicated connection solely for your business, ensuring faster speeds and more reliable connectivity. In this comprehensive guide, we will take you through the step-by-step process of setting up dedicated internet access, allowing you to optimize your online operations and enhance productivity.
What Does It Mean By Dedicated Internet Access?
Dedicated internet access refers to a dedicated connection between your business and the internet service provider (ISP). Unlike shared connections, where multiple users share the same bandwidth, dedicated access provides an exclusive connection solely for your organization. This means you don't have to compete with other users for bandwidth, resulting in faster speeds and consistent performance.
How To Set up Dedicate Internet Access
In today's highly connected world, businesses rely heavily on the Internet for various operations, including communication, data transfer, cloud services, and online transactions. shared internet connections can be unreliable and may not provide the speed and stability required for seamless business operations. That's where dedicated internet access comes into play. With dedicated internet access, you get a direct, private connection to the internet, ensuring optimal performance and enhanced security.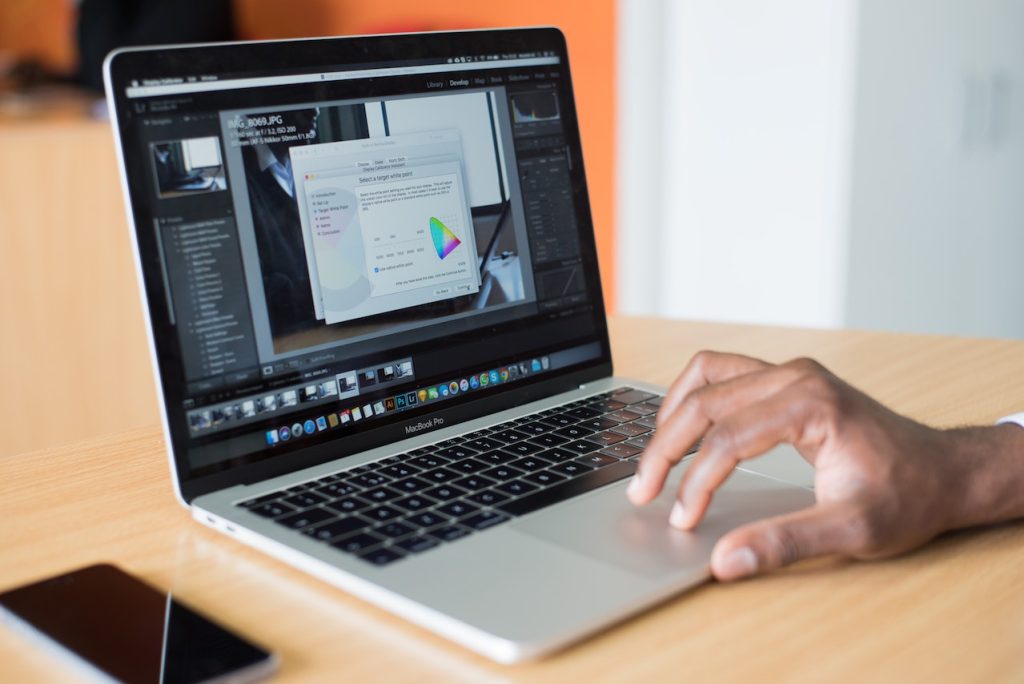 1. Assessing Your Business Requirements
Before embarking on the journey of setting up dedicated internet access, it's essential to assess your business requirements. Consider factors such as the number of employees, the nature of your business operations, the volume of data transfer, and any specific applications or services that require a robust internet connection. This assessment will help you determine the appropriate bandwidth and other features you need from your dedicated internet access plan.
2. Researching Service Providers
Once you have a clear understanding of your business requirements, it's time to research and identify potential service providers. Look for ISPs that specialize in dedicated internet access for businesses and have a good reputation in the market. Read customer reviews, seek recommendations, and check the provider's track record in delivering reliable and high-performance connections.
3. Comparing Service Packages
When comparing service packages offered by different providers, pay attention to the features, pricing, and contract terms. Look for packages that align with your business requirements and provide flexibility for future growth. Consider factors such as guaranteed bandwidth, service level agreements (SLAs), customer support, and any additional features or value-added services offered.
4. Contacting Service Providers
Once you have shortlisted a few service providers, reach out to them to discuss your requirements in detail. Engage in conversations with their sales representatives or customer support teams to get a better understanding of their offerings. Use this opportunity to ask specific questions, clarify any doubts, and gauge their responsiveness and expertise in dealing with business customers.
5. Obtaining Quotes and Proposals
Request quotes and detailed proposals from the service providers that best meet your requirements. These documents should outline the pricing structure, contract terms, service-level commitments, installation timelines, and any additional charges or fees involved. Review these proposals carefully to ensure they align with your budget and expectations.
6. Analyzing Service Level Agreements (SLAs)
Service Level Agreements (SLAs) are critical documents that define the terms of service and the level of performance you can expect from your dedicated internet access. Analyze the SLAs provided by the service providers and pay close attention to factors such as uptime guarantees, response times for troubleshooting, and compensation mechanisms in case of service disruptions.
7. Considering Bandwidth Options
The bandwidth you choose for your dedicated internet access is a crucial decision. It determines the speed and capacity of your connection, directly impacting your ability to handle data-intensive tasks. Consider your current and future bandwidth requirements based on the number of users, the volume of data transfer, and any planned expansions. Discuss these requirements with the service providers to ensure you select the appropriate bandwidth option.
8. Assessing Scalability and Flexibility
Businesses evolve and grow over time, and your dedicated internet access should be able to accommodate these changes. Assess the scalability and flexibility options offered by the service providers. Can you easily upgrade or downgrade your bandwidth as per your changing requirements? What are the costs and procedures involved in scaling your connection? Consider these factors to ensure your dedicated access can adapt to your business needs.
9. Preparing Your Infrastructure
Before the installation process, prepare your infrastructure to facilitate the connection. Ensure you have the necessary network equipment, such as routers, switches, and firewalls. Check the compatibility of your existing infrastructure with the dedicated internet access service. If needed, upgrade or make any required changes to ensure a smooth transition.
10. Coordinating Installation Dates
Once you have selected a service provider, coordinate with them to determine the installation dates. Consider the impact of the installation on your business operations and choose a time when minimal disruption is expected. Communicate the installation schedule to your employees and any other stakeholders who may be affected.
11. Setting Up Network Equipment
During the installation process, you will need to set up the network equipment required for your dedicated internet access. Follow the manufacturer's instructions and guidelines to properly configure and connect the routers, switches, and firewalls. Ensure that all connections are secure and that the network equipment is functioning correctly.
12. Configuring Security Measures
Security is of utmost importance when setting up dedicated internet access. Configure robust security measures to protect your network from potential threats and unauthorized access. Implement firewalls, encryption protocols, and other security tools recommended by your service provider. Regularly update and monitor these security measures to stay ahead of emerging threats.
13. Testing and Troubleshooting
Before activating your dedicated internet access, thoroughly test the connection and troubleshoot any potential issues. Conduct speed tests, check for stability, and ensure all network devices are properly functioning. If you encounter any problems, reach out to your service provider for assistance in resolving them.
14. Activating the Service
Once you are satisfied with the testing and troubleshooting phase, it's time to activate your dedicated internet access. Coordinate with your service provider to initiate the activation process. They will guide you through the necessary steps and provide you with the required credentials and access information.
15. Monitoring Performance
After the service activation, it's crucial to monitor the performance of your dedicated internet access. Regularly check the speed, latency, and overall performance of your connection. Monitor for any anomalies or fluctuations that may affect your business operations. If you notice any issues, promptly contact your service provider for support and troubleshooting.
16. Troubleshooting Connectivity Issues
Despite the best preparations and precautions, Dedicated Internet Access connectivity issues may still arise. In the event of connection problems, follow a systematic troubleshooting approach. Check your network equipment, ensure all cables and connections are secure, and verify that there are no external factors affecting the connection. If the issue persists, contact your service provider for further assistance.
FAQs About Setting Up Dedicated Internet Access
1. Why is dedicated internet access important for businesses?
Dedicated internet access ensures optimal performance, higher security, and better bandwidth for businesses, enabling seamless operations and efficient online activities.
2. How do I determine the bandwidth requirements for my business?
Consider factors such as the number of users, data transfer volume, and specific business applications to determine the bandwidth needed. Consult with service providers for expert advice.
3. Can I upgrade or downgrade my dedicated internet access plan?
Most service providers offer the flexibility to upgrade or downgrade your bandwidth based on your changing requirements. Check with your provider for the specific procedures and costs involved.
4. What should I do if I experience connectivity issues?
Check your network equipment, cables, and connections for any issues. Contact your service provider's support team for assistance in troubleshooting and resolving connectivity problems.
5. Are there any alternatives to dedicated internet access for businesses?
Yes, businesses can consider alternatives such as shared internet connections, wireless connections, or hybrid solutions based on their specific needs and budget constraints.
Conclusion
Setting up dedicated internet access for your business can greatly enhance your online operations, providing faster speeds, better reliability, and improved security. By following this step-by-step guide, you can navigate through the process smoothly, from assessing your requirements to selecting a suitable service provider, preparing your infrastructure, and finally activating and monitoring your dedicated connection. Remember to consider scalability options, prioritize security measures, and promptly address any connectivity issues. With dedicated internet access in place, you can optimize your business's digital capabilities and drive productivity in today's interconnected world.