Bitcoin, the world's first decentralized digital currency, has revolutionized financial technology since its inception in 2009. In recent years, there has been a significant surge in interest and adoption of Bitcoin by venture capitalists, who are renowned for their ability to identify lucrative investment opportunities. Know the reasons behind why the largest venture capitalists are increasingly investing in Bitcoin, examining the various factors that contribute to its appeal as a long-term investment.
Reasons Behind Why Venture Capitalists are investing in Bitcoin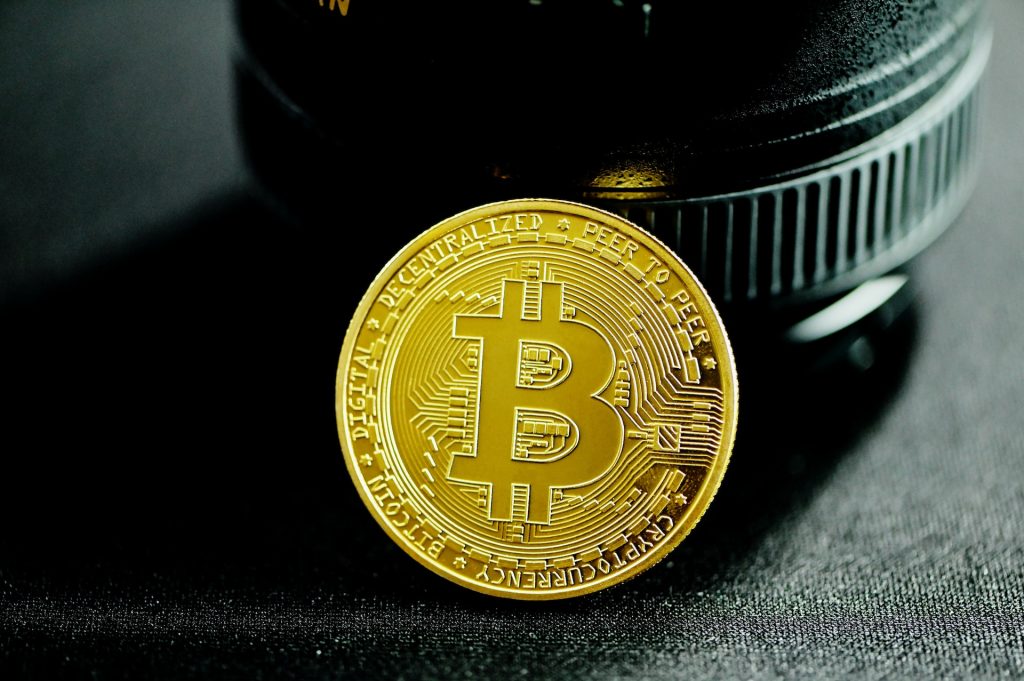 1. The Potential of Bitcoin as a Store of Value
One of the primary reasons why the largest venture capitalists are investing in Bitcoin is its potential as a store of value. Traditional fiat currencies are subject to inflationary pressures and government control, leading many investors to seek alternative assets to preserve their wealth. Bitcoin, with its limited supply and decentralized nature, offers a hedge against inflation and provides individuals with full control over their financial assets.
2. Growing Acceptance of Bitcoin
Another key factor driving venture capitalists' interest in Bitcoin is its growing acceptance across various industries. Over the years, an increasing number of businesses, including major corporations, have started accepting Bitcoin as a form of payment. This acceptance has significantly enhanced Bitcoin's legitimacy as a digital currency and has prompted venture capitalists to view it as a viable investment option.
3. High Returns
Venture capitalists are renowned for their pursuit of high returns on investment, and Bitcoin has proven to be an attractive avenue for achieving such gains. Despite its volatility, Bitcoin has exhibited remarkable growth over the years, delivering substantial returns to early investors. This potential for high returns, combined with the limited supply and increasing demand, has enticed venture capitalists to allocate a portion of their portfolios to Bitcoin.
4. Diversification Benefits
Diversification is a fundamental principle of investment, aiming to reduce risk by spreading investments across different asset classes. Venture capitalists recognize the importance of diversification and view Bitcoin as an excellent addition to their investment portfolios. Bitcoin's low correlation with traditional financial assets, such as stocks and bonds, makes it an attractive option for diversification, potentially mitigating overall portfolio risk.
5. Influence of Institutional Investors
The growing involvement of institutional investors in the cryptocurrency market has played a significant role in attracting venture capitalists to Bitcoin. Major financial institutions, such as hedge funds and asset management firms, have started investing in Bitcoin, signaling their confidence in its long-term potential. This institutional support has helped alleviate concerns surrounding Bitcoin's legitimacy and has paved the way for venture capitalists to follow suit.
6. Technological Innovation Behind Bitcoin
Bitcoin's underlying technology, known as blockchain, is a revolutionary innovation that has the potential to disrupt various industries. Venture capitalists, with their keen eye for technological advancements, recognize the transformative power of blockchain technology and its wide-ranging applications beyond cryptocurrencies. By investing in Bitcoin, venture capitalists position themselves at the forefront of this technological revolution, with the potential to capitalize on future opportunities.
FAQs
Is Bitcoin a secure investment?
While Bitcoin presents unique risks, such as volatility and regulatory uncertainties, it also offers robust security measures. The use of cryptographic encryption and decentralized networks makes Bitcoin inherently secure, attracting many investors, including venture capitalists.
How do venture capitalists assess the value of Bitcoin?
Venture capitalists employ various methods to assess the value of Bitcoin, including fundamental analysis, market trends, and analysis of on-chain data. They also consider factors such as adoption rates, regulatory developments, and macroeconomic conditions.
What are the risks associated with investing in Bitcoin?
Investing in Bitcoin comes with risks, including price volatility, regulatory changes, and cybersecurity threats. Additionally, the lack of a centralized authority and the possibility of market manipulation can impact the value of Bitcoin.
Are venture capitalists investing in other cryptocurrencies besides Bitcoin?
While Bitcoin remains the dominant cryptocurrency, many venture capitalists are also exploring investment opportunities in other promising cryptocurrencies, such as Ethereum, Ripple, and Litecoin.
Can anyone invest in Bitcoin, or is it restricted to venture capitalists?
Bitcoin is accessible to anyone with an internet connection and a digital wallet. It is not restricted to venture capitalists, and individuals can invest in Bitcoin through various cryptocurrency exchanges and platforms.
Is investing in Bitcoin suitable for long-term investment strategies?
Bitcoin's long-term investment potential depends on individual risk tolerance and investment goals. While it has exhibited significant growth, it is important to consider the volatility and potential regulatory changes when incorporating Bitcoin into a long-term investment strategy.
Conclusion
The increasing interest and investment in Bitcoin by the largest venture capitalists signify the growing recognition of its potential as a valuable asset. Factors such as its store of value characteristics, growing acceptance, the potential for high returns, diversification benefits, institutional support, and technological innovation have all contributed to its appeal as an investment option. As the cryptocurrency market continues to evolve, it is likely that venture capitalists will play a crucial role in shaping its future trajectory.