Cryptocurrency has become a popular investment option in recent years, attracting both seasoned investors and newcomers to the financial market. With the potential for high returns and the excitement surrounding this emerging technology, many people are eager to find the best ways to invest their money in cryptocurrency. Explore various strategies and provide valuable insights to help you make informed decisions when venturing into the world of digital assets.
What Does Mean By Cryptocurrency?
Cryptocurrency is a digital or virtual form of currency that relies on cryptography for security. Unlike traditional fiat currencies issued by governments, cryptocurrencies are decentralized and operate on a technology called blockchain. This technology ensures transparency, immutability, and secure transactions.
Cryptocurrencies like Bitcoin, Ethereum, and Litecoin are some of the most well-known and widely used digital assets. They offer potential investment opportunities due to their market capitalization, liquidity, and growing acceptance across various industries.
Find The Best Ways to Invest Money in Cryptocurrency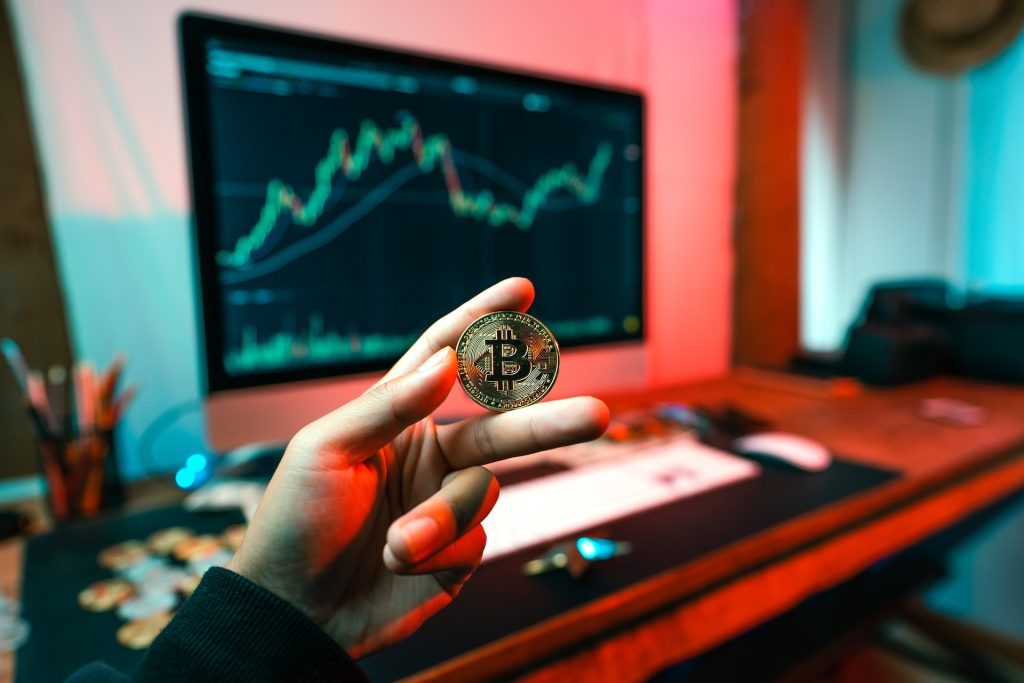 1. Conduct Thorough Research
One of the most crucial steps before investing in cryptocurrency is to conduct thorough research. It's essential to understand the different cryptocurrencies available, their underlying technology, market trends, and historical performance. By staying informed, you can make more informed investment decisions and mitigate risks.
2. Diversify Your Portfolio
Diversification is a fundamental principle in investing, and it applies to cryptocurrency as well. By diversifying your cryptocurrency portfolio, you spread the risk and increase the potential for higher returns. Consider investing in a mix of established cryptocurrencies, promising altcoins, and stablecoins to balance your investment strategy.
3. Choose Reliable Exchanges
Selecting a reliable cryptocurrency exchange is crucial for a smooth and secure investment experience. Look for exchanges that have a strong track record, robust security measures, user-friendly interfaces, and a wide range of supported cryptocurrencies. Popular exchanges like Coinbase, Binance, and Kraken are reputable options to consider.
4. Set Realistic Goals and Risk Tolerance
Before investing in cryptocurrency, it's important to set realistic goals and evaluate your risk tolerance. Cryptocurrency markets are known for their volatility, and prices can fluctuate rapidly. Assess how much you are willing to invest and the level of risk you are comfortable with. This will help you make strategic decisions and avoid emotional reactions to market fluctuations.
5. Dollar-Cost Averaging
Dollar-cost averaging is a strategy where you invest a fixed amount of money at regular intervals, regardless of the cryptocurrency's price. This approach allows you to mitigate the impact of short-term price fluctuations and potentially accumulate more coins over time. It is a popular strategy for long-term investors who believe in the overall growth of the cryptocurrency market.
6. Consider Staking and Yield Farming
Staking and yield farming are two strategies that can generate passive income in the cryptocurrency market. Staking involves holding cryptocurrencies in a wallet to support the network's operations and earn staking rewards. Yield farming, on the other hand, involves providing liquidity to decentralized finance (DeFi) protocols and earning returns in the form of additional tokens.
FAQs
Is investing in cryptocurrency risky?
Yes, investing in cryptocurrency carries risks. The market is highly volatile, and prices can fluctuate dramatically. It's important to thoroughly research and understand the risks involved before investing.
Should I invest in Bitcoin or other cryptocurrencies?
The decision to invest in Bitcoin or other cryptocurrencies depends on your investment goals, risk tolerance, and research. Bitcoin is the most well-known and established cryptocurrency, but there are other promising options worth considering.
How do I store my cryptocurrencies securely?
Cryptocurrencies are stored in digital wallets. It's crucial to choose secure wallets that offer features like two-factor authentication and cold storage options to protect your assets from potential hacking attempts.
Can I lose all my money investing in cryptocurrency?
Yes, investing in cryptocurrency comes with risks, and there is a possibility of losing your entire investment. It's important to invest only what you can afford to lose and diversify your portfolio to minimize potential losses. Before starting to invest in crypto, kindly research and analyze the market of that particular crypto.
Are there any tax implications when investing in cryptocurrency?
Tax regulations regarding cryptocurrency vary by country. It's advisable to consult with a tax professional to understand the specific tax implications and reporting requirements in your jurisdiction.
How do I stay updated with the latest cryptocurrency news and market trends?
To stay informed about the latest cryptocurrency news and market trends, you can follow reputable cryptocurrency news websites, subscribe to industry newsletters, and join online communities of cryptocurrency enthusiasts.
Conclusion
Investing in cryptocurrency can be a lucrative endeavor if approached with caution and a thorough understanding of the market. By conducting thorough research, diversifying your portfolio, choosing reliable exchanges, and setting realistic goals, you can navigate the cryptocurrency landscape with confidence. strategies like dollar-cost averaging and exploring opportunities in staking and yield farming can enhance your investment strategy.