In the quest for weight loss, people often look for alternatives to their favorite treats, such as biscuits. The choice between low-calorie and regular biscuits can be puzzling, considering the marketing hype surrounding "healthy" options. Discover the Differences between these two biscuit variants and examine which one might be more beneficial for weight loss and overall health.
What Are Low-Calorie Biscuits?
Low-calorie biscuits are specifically designed to contain fewer calories per serving than traditional biscuits. Manufacturers often achieve this by using alternative ingredients, such as artificial sweeteners or whole grains. These biscuits are targeted toward health-conscious individuals seeking to reduce their calorie intake without entirely sacrificing their favorite snacks.
What are Regular Biscuits?
Regular biscuits are the classic treats most of us grew up with. They typically contain higher levels of sugar, fats, and refined flour, making them more calorie-dense. While delicious, indulging in these biscuits regularly might contribute to weight gain and other health issues if not consumed in moderation.
Differences Between Low-Calorie Biscuits vs Regular Biscuits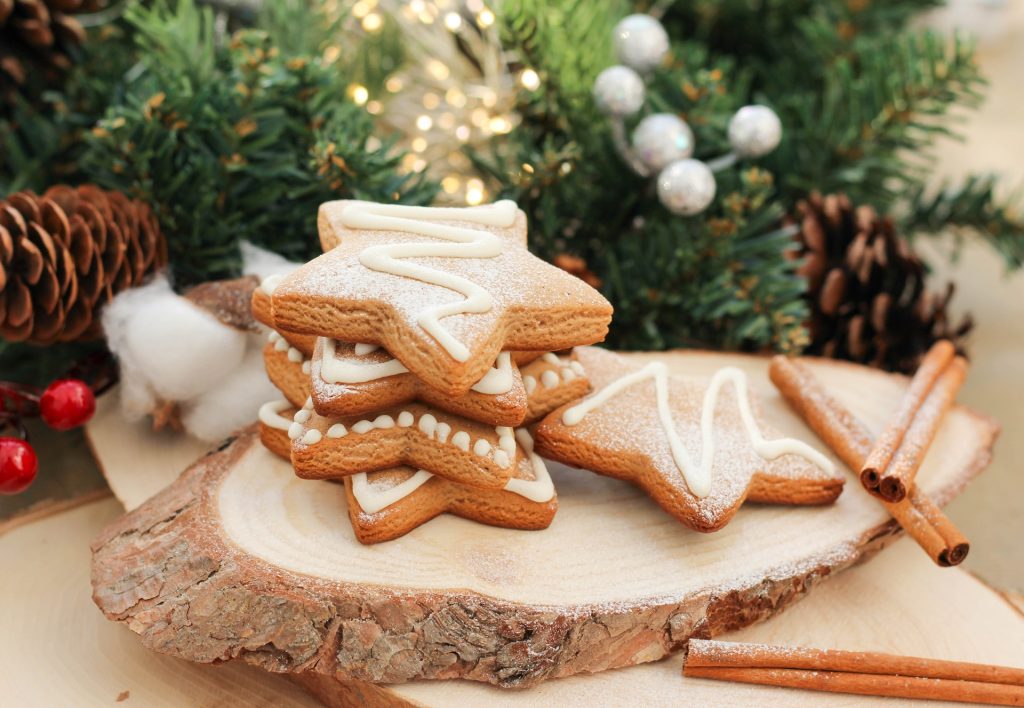 1. The Calorie Factor
When comparing low-calorie biscuits to regular ones, the primary focus lies on the caloric content.
Low-Calorie Biscuits: The Calorie Savior
Low-calorie biscuits, as the name suggests, offer a significant advantage when it comes to caloric intake. With fewer calories per serving, they allow individuals on a weight loss journey to enjoy a tasty snack without compromising their calorie budget. The use of natural sweeteners or sugar substitutes contributes to the reduction in overall calorie content, making these biscuits a more waistline-friendly option.
Regular Biscuits: A Caloric Indulgence
Regular biscuits, while undeniably delightful, often contain substantially more calories than their low-calorie counterparts. The higher sugar and fat content play a significant role in elevating the calorie count. Consuming regular biscuits in large quantities can lead to an increased caloric intake, making it more challenging to achieve weight loss goals.
2. Nutritional Value: Low-Calorie Biscuit vs Regular
Low-Calorie Biscuits: Nutrient Enriched
Manufacturers of low-calorie biscuits often strive to improve the nutritional profile of their products. These biscuits may include whole grains, fiber, and essential vitamins and minerals, offering a more nutrient-enriched option for health-conscious individuals. Some low-calorie biscuits might be fortified with nutrients like calcium, iron, or B vitamins to enhance their nutritional value.
Regular Biscuits: Limited Nutritional Value
Regular biscuits, unfortunately, lack the nutrient density found in low-calorie versions. While they satisfy taste buds, they often fall short in terms of providing essential nutrients. The higher levels of refined flour, Protein Level, sugar, and unhealthy fats contribute to a less wholesome choice, making regular biscuits more of a treat than a healthy snack.
3. Impact on Weight Loss
Low-Calorie Biscuits: A Supportive Ally
For individuals trying to shed pounds, low-calorie biscuits can serve as a supportive ally. By providing a lower-calorie treatment option, they enable individuals to enjoy a snack without jeopardizing their weight loss progress. Additionally, the presence of fiber and nutrients in some low-calorie biscuits can promote a feeling of fullness, aiding in appetite control and portion management.
Regular Biscuits: A Tempting Hindrance
On the flip side, regular biscuits can pose challenges for weight loss endeavors. The higher calorie content and lack of significant nutrients might sabotage weight loss efforts, especially when consumed in large quantities. While it's essential to indulge occasionally, relying on regular biscuits as a go-to snack may hinder progress toward weight loss goals.
4. Taste and Satisfaction
Low-Calorie Biscuits: Taste Redefined
Contrary to the assumption that low-calorie biscuits sacrifice taste, many of these options offer delightful flavors. Manufacturers have come a long way in perfecting the taste of these biscuits, ensuring that they satisfy cravings without compromising on the enjoyment factor. Some varieties might have a slightly different taste due to the use of alternative sweeteners, but overall, they provide a pleasing snacking experience.
Regular Biscuits: A Familiar Delight
Regular biscuits win hands down when it comes to the familiarity of taste. The classic recipes have stood the test of time, and the comforting flavors make them an irresistible treat. However, the sweetness and richness might come at the cost of additional calories and potential health drawbacks.
5. The Health Aspect
Low-Calorie Biscuits: Promoting Healthier Choices
Low-calorie biscuits contribute to healthier snacking choices by reducing calorie intake and often including beneficial nutrients. The use of whole grains and natural sweeteners might also be beneficial for individuals looking to manage blood sugar levels and reduce the risk of certain chronic diseases.
Regular Biscuits: Moderation is Key
Regular biscuits can be enjoyed in moderation, but it's essential to recognize that they might not provide significant health benefits. The higher levels of sugar, refined flour, and unhealthy fats can contribute to weight gain and other health issues when consumed excessively.
FAQs
Are low-calorie biscuits bland compared to regular ones?
Not necessarily! Many low-calorie biscuits are carefully formulated to deliver satisfying flavors without the excess calories.
Can I eat regular biscuits occasionally without jeopardizing my weight loss goals?
Yes, occasional indulgence is acceptable. The key is moderation and incorporating them into an overall balanced diet.
Do low-calorie biscuits always use artificial sweeteners?
Not all of them do. Some low-calorie biscuits use natural sweeteners like stevia or agave nectar.
Can low-calorie biscuits be a part of a diabetic-friendly diet?
Yes, low-calorie biscuits with low sugar content can be a suitable option for individuals with diabetes. However, it's essential to monitor carbohydrate intake.
Are regular biscuits entirely unhealthy?
Regular biscuits can be enjoyed in moderation, but they might not offer significant health benefits due to their higher calorie and less nutritious profile.
Can low-calorie biscuits replace meals for weight loss?
While low-calorie biscuits can be a part of a balanced diet, they should not replace essential meals for sustainable weight loss.
Conclusion
In the battle between low-calorie biscuits and regular ones, the former emerges as a better option for weight loss and overall health. With fewer calories and more beneficial nutrients, low-calorie biscuits offer a guilt-free way to indulge in a tasty snack. It's essential to remember that moderation is key when it comes to enjoying regular biscuits occasionally. In the end, making informed and conscious choices will lead you toward achieving your weight loss goals while savoring delicious treats.