Reading messages at our own pace without the pressure of immediate responses has become a subtle art. Platforms like Instagram have integrated features that notify senders once their messages are read, creating a sense of urgency to reply. While this feature fosters instant communication, there are moments when one wishes to read a message discreetly without alerting the sender. If you've ever wondered how to navigate this conundrum on Instagram Direct Messages, you're in the right place. Know the techniques to read messages without triggering that telling "Seen" receipt.
Proven Hacks to Read Instagram Direct Messages Without Seen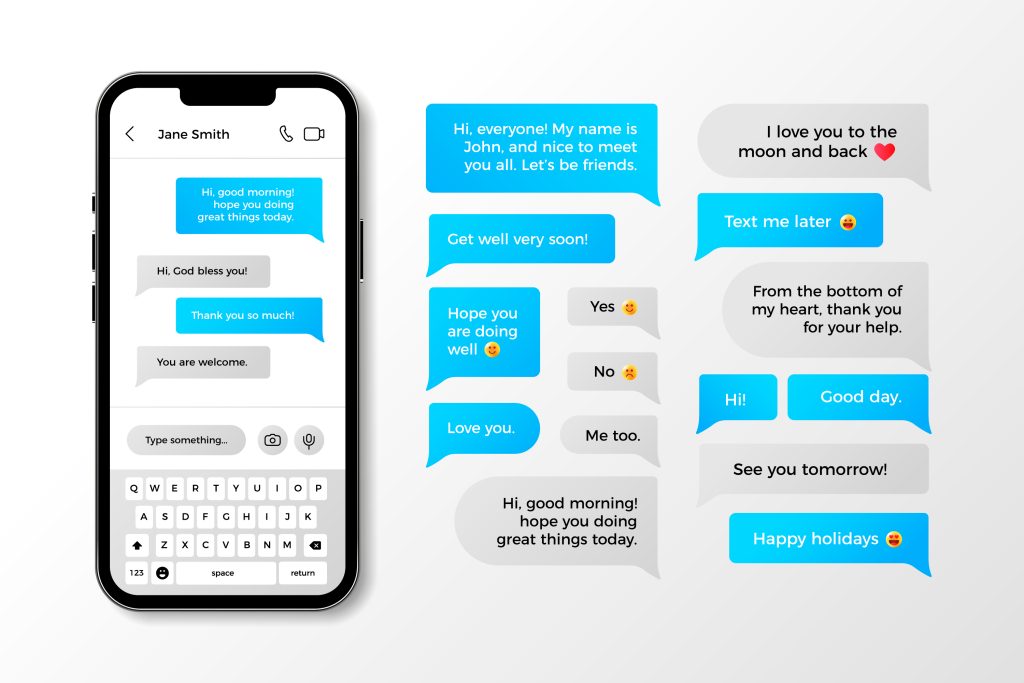 1. Airplane Mode Trick
The "Airplane Mode Trick" is a simple yet effective method to peek into your Instagram direct messages (DMs) without notifying the sender with a "Seen" receipt. This method leverages the principle that when in Airplane mode, your device's internet connection is severed, preventing apps from updating online statuses or sending real-time data. Let's delve into how you can utilize this to your advantage:
Step 1: Make sure the Instagram app is fully loaded.
Step 2: Close the app completely (not just minimize it).
Step 3: Turn on 'Airplane Mode' on your device.
Step 4: Open Instagram and view the message.
Step 5: Close Instagram completely again.
Step 6: Turn off 'Airplane Mode'. The message will remain unread by the sender.
Note: This method is popular, but remember to always close the app before disabling Airplane Mode to ensure the "Seen" receipt isn't sent.
2. Using Instagram on a Web Browser
One of the less-talked-about methods to discreetly view Instagram Direct Messages (DMs) without notifying the sender is by using Instagram's web version. While it offers many of the app's functionalities, its behavior around DMs is slightly different, which can be advantageous for discreet message checks.
1. Navigate to Instagram's Website: Open your preferred web browser and go to the official Instagram website by typing www.instagram.com in the address bar.
2. Log In to Your Account: If you're not already logged in, you'll be prompted to do so. Enter your username and password as you would in the app. If you have two-factor authentication enabled, ensure you have access to the method you've chosen (e.g., a phone for SMS verification).
3. Access Direct Messages: Once logged in, you'll notice the interface is somewhat similar to the mobile app, albeit optimized for a larger screen. On the top right corner, you should see the DM icon (resembling a paper airplane). Click on this to see your message list.
4. Preview Messages: Unlike the mobile app that might send read receipts as soon as you tap on a chat, the web version allows you a little more leeway. You can see a snippet or preview of the new messages without actually clicking into the conversation. This preview often provides enough context to understand the message's essence without fully opening it.
3. Message Preview Feature on Instagram
On Instagram, communication isn't limited to just comments under posts; Direct Messages have become a significant part of the platform's user interaction. One of the subtleties of this DM feature is the ability to preview messages without fully opening them. This tool can be handy in numerous situations, from avoiding an immediate response to understanding the context before diving into the full conversation.
How to use the Message Preview Trick?
1. The Concept of Preview: When you receive a new message on Instagram, instead of immediately displaying the whole message, the platform provides a concise preview on the DM main page. This brief glimpse is the beginning portion of the message, truncated for brevity.
2. Accessing the Preview: To view the preview, simply tap on the DM icon (typically resembling a paper airplane) without selecting any specific conversation. Here, amongst the list of your chats, unread messages will be highlighted, and you can read the previews directly from this list.
4. Secondary Account Technique
Instagram's multifaceted platform not only allows users to curate their digital presence but also grants them the versatility of managing multiple accounts simultaneously. This multi-account management has given rise to a clever tactic to discreetly preview Direct Messages (DMs) without alerting the sender: the Secondary Account Technique.
How Does the Secondary Account Technique Work?
1. Creating a Secondary Account: Begin by setting up a new Instagram account, distinct from your primary one. This could be a private account, a business account, or even a casual, personal one. The purpose isn't to actively post but to utilize its secondary position.
2. Linking Both Accounts: Instagram recognizes the need for users to juggle between personal and professional accounts (or other categories). To streamline this, they allow users to link multiple accounts, enabling swift switching without the hassle of logging in and out.
To link your primary and secondary accounts, go to your profile, tap on the three lines (menu icon), choose 'Settings,' select 'Add Account,' and then log into the secondary account.
3. Checking DMs Through the Account Switcher: Once your secondary account is active and linked, switch to it by going to your profile and tapping on your username at the top. A dropdown will appear showing all linked accounts.
Here's the nifty part: Even while logged into the secondary account, this dropdown will show a DM notification for your primary account if there are unread messages. By carefully tapping (not fully selecting) your primary account, you can often get a fleeting preview of the message without actually switching accounts or marking the message as 'Seen'.
5. Using Third-Party Applications to Read Instagram DMs
In an age where digital privacy and discretion have become paramount, several third-party applications have emerged, offering users ways to maneuver around social media platforms' inherent features. For Instagram, this includes apps that allow users to read Direct Messages without dispatching the "Seen" notification to the sender.
How do Third-Party Applications Work?
1. Interface as an Intermediary: These applications essentially act as intermediaries between the user and Instagram. They access your DMs on your behalf and present them in their own interface, ensuring that the official Instagram platform remains unaware that the messages have been viewed.
2. Fetch Without Trigger: By bypassing the direct interface of Instagram, these apps can fetch the content of the messages without triggering the read receipt, thus maintaining the message's "unread" status on the actual Instagram platform.
Five Notable Third-Party Apps to Read Instagram DMs Without Being Seen
1. Unseen for Instagram (Android): This app is designed specifically for the purpose of reading Instagram messages discreetly. It fetches DMs and showcases them without sending read receipts.
2. DirectChat (Android): Originally designed for messaging app clones, DirectChat also provides a mode for Instagram, allowing users to read and respond to messages without opening the official app.
3. InstaAero (Android): This is a modded version of Instagram that comes with several added features, one of which is the ability to read messages without marking them as seen.
4. BlueStacks (PC): While not a direct mobile app, BlueStacks is a popular Android emulator for PCs. By using Instagram on BlueStacks, users have reported being able to view DMs without sending read receipts due to the emulator interface's nuances.
5. Notisave (Android): Initially designed to manage notifications, Notisave also captures Instagram DM notifications. By reading messages from these notifications, users can get the gist of messages without opening the official app so here we suggest the 5 third-party apps that you can use to check Instagram DMs without Seen. here you know more about Hacks To View Private Instagram Accounts Instantly.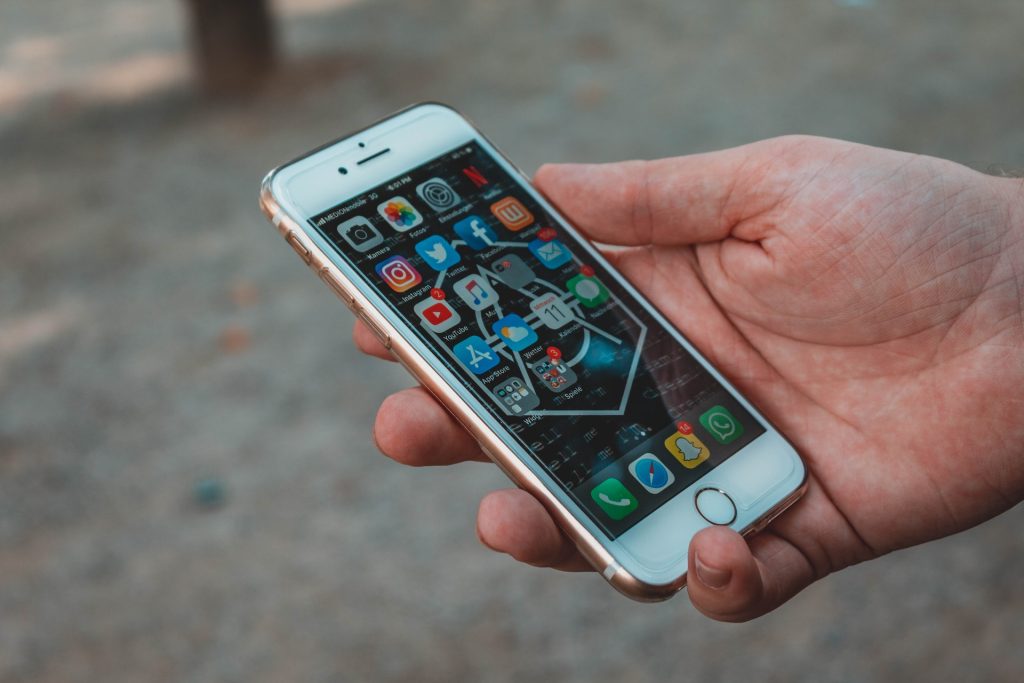 Cautions and Considerations when Using Third-Party Apps
Privacy Concerns: Always be cautious when granting third-party apps access to your personal data. Read reviews, understand permissions, and ensure that the app doesn't misuse your information.
Instagram's Terms of Service: Using third-party apps might violate Instagram's Terms of Service. There's always a risk of getting your account temporarily banned or permanently blocked.
Feature Longevity: The features of third-party apps, especially those manipulating official app behaviors, can be short-lived. Instagram regularly updates its APIs and systems, rendering some third-party functionalities obsolete.
6. Deactivating Read Receipts in Instagram Settings
How to Check Instagram Settings?
Privacy and control over personal data and interaction footprints have become a central concern for digital platform users. Read receipts, while offering a semblance of interaction confirmation, can sometimes be a source of pressure for many.
Accessing Settings: Open the Instagram app, navigate to your profile, tap on the three lines (often referred to as the hamburger icon), and select 'Settings' from the dropdown.
Navigating to Privacy: Within settings, there's a section dedicated to 'Privacy.' Here, you can review various controls related to interactions, content viewing, and more.
Look for DM or Messaging Controls: If Instagram ever introduces a feature to control read receipts directly, it would likely be under a subsection related to Direct Messages or Messaging.
7. Delaying Data Sync Using Mobile Data Settings
For this method, you'll manipulate your data settings to delay syncing the 'read' status.
Step 1: Go to your device settings and find the 'Data Usage' section.
Step 2: Look for Instagram and restrict background data for the app.
Step 3: Open Instagram, read the DM, and then quickly exit the app.
Step 4: The app won't sync the 'read' status immediately due to restricted background data. To revert, go back to settings and allow background data for Instagram when you're ready.
8. Using Screen Recording
Step 1: Start a screen recording session on your device.
Step 2: Open the Instagram DM.
Step 3: After reading the message, stop the recording.
Step 4: Watch the recording to read the message without actually opening the DM in real time.
This method might be a bit cumbersome, but it's a surefire way to avoid sending a read receipt.
9. Exploiting the Group Chat Loophole on Instagram
Instagram Direct Messages (DMs) offer a plethora of ways to communicate, from one-on-one chats to group conversations. Within these communication methods lies a little-known technique to discreetly read messages: exploiting the group chat mechanism. This trick uses the nature of group chats to give users an extra layer of privacy when checking messages.
Steps to Exploit the Group Chat Loophole
Creating a Group Chat: Start by tapping the paper airplane icon (DMs) on Instagram. Click on the "+" sign to start a new message, select the users you want to add, and create the group.
Communicating Through the Group: Encourage the person whose messages you want to view discreetly to communicate through this group. It might be beneficial to have a reason for the group chat, such as discussing a specific event or topic.
Viewing Messages Discreetly: Once they send a message in the group, you can open and read it. As long as not everyone in the group checks the message, the sender won't be able to determine if you've specifically seen it.
Conclusion
While Instagram's "Seen" feature aims to make conversations more transparent, there are times when the liberty to read without immediately responding is desired. Whether you're using the airplane mode trick, third-party apps, or the group chat loophole, it's essential to approach these methods with ethical considerations in mind. After all, the goal isn't to evade, but to communicate on our terms, respecting both our boundaries and those of the message sender. As Instagram and other platforms continue to evolve, staying updated on these tricks and tools will ensure a tailored and enjoyable messaging experience.
FAQs
1. What are Instagram DM privacy settings, and how do they work?
Instagram DM privacy settings primarily revolve around who can send you messages and how those messages are categorized (Primary, General, or Requests). However, as of now, these settings don't provide options to turn off the "Seen" feature for Direct Messages.
2. How can I maintain discreet Instagram messaging while reading DMs?
There are several methods to achieve discreet Instagram messaging. Techniques include using the airplane mode trick, exploiting the group chat loophole, or leveraging third-party apps designed to fetch messages without marking them as seen.
3. Is there a direct setting to hide "Seen" on Instagram DMs?
Unfortunately, as of the latest updates, Instagram doesn't offer a direct setting to hide the "Seen" feature in DMs. However, there are various tricks and methods, such as using airplane mode or third-party applications, to bypass this feature.
4. What is the Instagram message read receipt?
The Instagram message read receipt is a feature that notifies the sender when the recipient has viewed their message. It typically appears as the word "Seen" under the message, often with a timestamp indicating when it was read.
5. Can bypassing Instagram DM notifications harm my account?
While methods like using airplane mode or viewing message previews are harmless, relying too much on third-party apps can pose security risks. Always prioritize your account's safety and use reputable tools if opting for external applications.
6. Are there tools to keep Instagram Direct Messages unread even after viewing them?
Yes, there are third-party applications designed to let users view Instagram DMs without marking them as seen. However, always ensure that any app you choose respects Instagram's terms of service and prioritizes user data privacy.
7. What are some lesser-known Instagram DM tricks to improve user experience?
Besides methods to read messages discreetly, there are various Instagram DM tricks like pinning important conversations, filtering message requests by Top or All, and customizing chat themes or colors for a personalized touch.
8. How does the secret Instagram message viewing technique using group chats work?
The group chat loophole involves creating a chat with another person or an alternate account you control. When someone sends a message to the group, you can view it, and unless everyone in the group sees the message, the sender won't know if you specifically read it, keeping your viewing a secret.
9. Is there a full-proof Instagram DM loophole to avoid the "Seen" feature every time?
While methods like the airplane mode trick and the group chat loophole are effective, no technique is entirely foolproof. It's always wise to approach these methods as helpful tools rather than definitive solutions.
10. Will Instagram ever update its platform to allow users to read messages without notice?
Platforms like Instagram are continuously evolving. While there's no confirmation about this specific feature, it's possible that with enough user feedback, Instagram might consider offering more flexible read receipt options in the future.