Real estate, a sector that significantly influences economies worldwide, hinges on the core principles of demand and supply. These elements not only dictate property prices but also offer insights into regional economic health and potential growth trajectories. how demand and supply function and interact provides invaluable knowledge, whether for potential homeowners gauging market conditions or investors seeking profitable opportunities. At the core of real estate dynamics are two fundamental concepts: supply and demand.
Demand in Real Estate: The Buyer's Perspective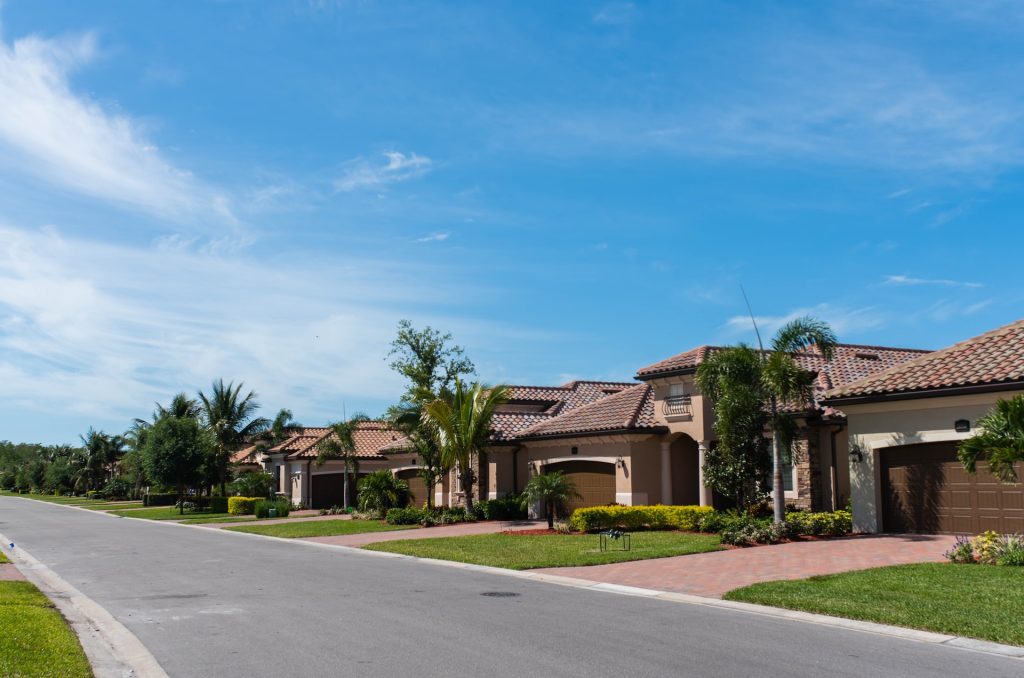 The pulse of the real estate market is deeply tied to the concept of demand. From a buyer's perspective, this demand is influenced by a tapestry of interconnected factors. A nation's economic strength can act as a beacon, drawing potential homeowners with its promise of stability. Cities flourishing with job opportunities become hotspots, magnetically pulling in individuals eager to settle.
Additionally, shifts in population dynamics, either due to natural growth or migration trends, have direct repercussions on housing needs. But beyond these, the financial landscape plays a role too. With banks offering loans at competitive rates, the dream of homeownership becomes tangible for many. Understanding these facets is crucial for anyone navigating the real estate maze.
1. Urbanization and Its Pull
Modern cities are dynamic hubs of activity, attracting people from all walks of life. Their progression into centers of innovation, technology, and cultural amalgamation makes them irresistible to those from less developed regions. As a result, there's a steady influx from rural and semi-urban areas to cities. This continuous movement elevates housing demand, prompting developers to innovate and cater to the diverse needs of urban settlers, reshaping the metropolitan housing landscape.
2. Government Policies
A government's policy framework holds significant sway over real estate trends. Tailored incentives such as tax breaks or housing subsidies can motivate a larger section of the population to invest in homes. Specially crafted schemes for first-time buyers can eliminate entry barriers, making homeownership more accessible. Such strategic interventions ensure a balanced and buoyant property market, benefiting both investors and end-users.
3. Lifestyle Changes & Housing Preferences
Today's homes mirror our evolving lifestyles. As remote work becomes the norm, there's an evident demand for homes with functional workspaces. Additionally, with health and leisure becoming central to modern living, properties offering wellness spaces or tech-integrated rooms gain traction. As societal needs change, the real estate sector adapts, redefining what constitutes a desirable home.
4. Infrastructure Development
A region's infrastructure directly impacts its real estate allure. Effective transport systems, like metro lines or highways, amplify connectivity, making commuting hassle-free. Furthermore, the presence of parks, healthcare facilities, and shopping hubs enhances the overall living experience. Such infrastructural developments make areas more coveted, driving up property demand and value.
5. Education and Institutions
Quality education remains a top priority for many. Regions that host acclaimed educational institutions witness a consistent rise in population, primarily from families and students. The promise of top-tier education draws people, invariably boosting the housing demand in that area. Thus, educational hubs often double up as real estate hotspots.
6. Economic Prosperity and Real Estate
A flourishing economy is often synonymous with a buoyant real estate market. When the overall economic conditions are favorable, consumers are imbued with confidence. This positivity is not only reflected in general consumer behavior but is palpably evident in the real estate sector. Individuals and businesses alike feel the optimism and are more predisposed to investing in property, seeing it as a stable and profitable venture.
7. Role of Employment Opportunities
Real estate demand is invariably linked to employment prospects in a region. Areas that showcase a surge in job opportunities tend to witness an influx of people. This migration is straightforward where there's work, there's a need for accommodation. Thus, regions boasting thriving industries or corporate hubs invariably see a spike in housing demand.
8. Demographic Trends
The sheer number of people in an area can significantly dictate real estate demand. As the population grows, whether due to higher birth rates or because of migration, there's an organic increase in the need for housing. Every individual or family unit needs a place to call home, and as the numbers rise, so does the demand for homes.
9. Affordability of Loans
The relationship between the banking sector and the real estate market is symbiotic. Financial institutions, through their lending policies, can either make or break the property market. When these institutions offer attractive lending rates, they essentially lower the entry barrier for potential homeowners. This affordability can stimulate a notable uptick in demand as homeownership becomes an attainable dream for many.
10. Interest Rates
Interest rates act as a double-edged sword in the real estate domain. On the one hand, lower interest rates mean borrowing becomes cheaper. For a potential homeowner, this translates to affordable mortgage rates, making the path to property acquisition smoother. Conversely, exorbitantly high rates can deter individuals from taking the plunge, causing stagnation in demand.
Supply in Real Estate: The seller's Perspective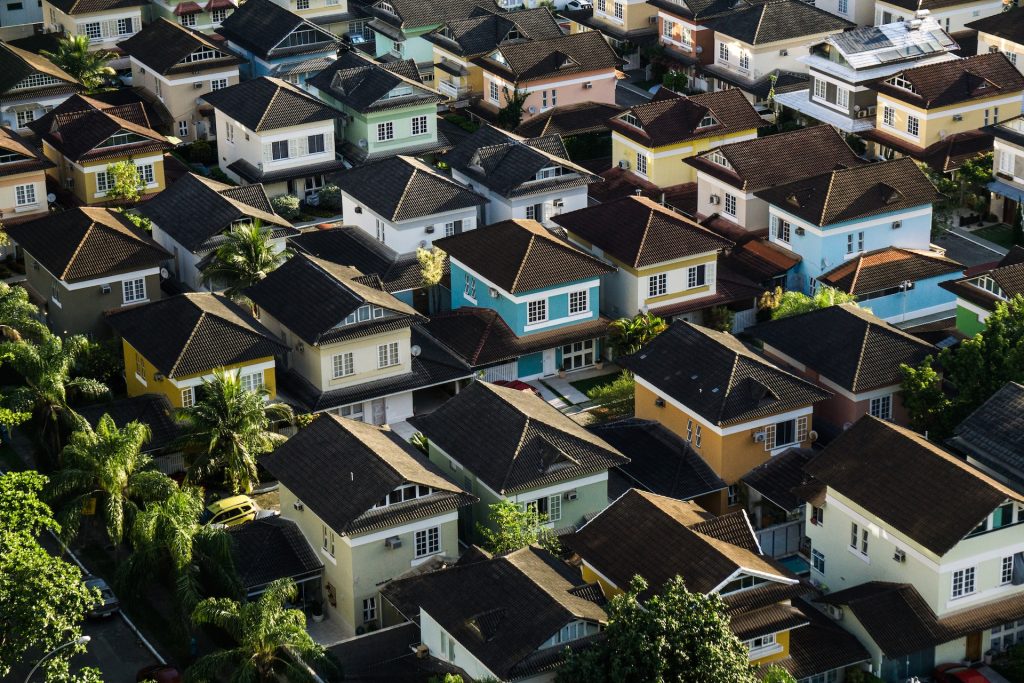 Supply, in real estate parlance, quantifies the number of properties ready for acquisition. This isn't just a straightforward tally of houses and buildings. A myriad of factors underpin it. The cost dynamics of construction play a pivotal role. After all, soaring building costs can hinder developers, restricting the number of new properties entering the market. Additionally, the availability of developable land is another significant influencer. Urban areas, with their space constraints, might struggle to accommodate expanding real estate aspirations.
Regulatory frameworks, set by local authorities, can either accelerate or impede construction activities. Furthermore, unexpected natural events, like floods, have the potential to drastically diminish available properties. The real estate market thrives on equilibrium. When supply aligns perfectly with demand, prices find their natural level. However, any discrepancies can lead to swift and sometimes drastic price adjustments, a testament to the market's sensitive nature.
1. Developer Sentiment
The emotional pulse of property developers, often termed developer sentiment, serves as a subtle yet potent influence on real estate supply. When developers are buoyed by promising market trends or discernible regional progression, they're more likely to initiate and execute large-scale projects, thereby enriching property availability. On the flip side, if they sense turbulent times ahead or perceive market stagnation, their hesitance could lead to a subdued property supply, underscoring the emotional ebb and flow inherent in the construction world.
2. Technological Advancements
The real estate horizon is being redrawn with the brush of technology. From homes that echo with artificial intelligence to green constructions that herald sustainability, technology is reshaping how properties are conceived and constructed. Developers who ride this tech wave, incorporating the latest smart home integrations or energy-efficient methodologies, not only stand out but also potentially increase the volume of their constructions. This symbiotic blend of innovation and architecture augments the overall property supply.
3. Constraints on New Developments
There are terrains where history lingers, where every brick and beam whispers tales of yesteryears. Such historical or culturally enriched locales often come with developmental restrictions to preserve their timeless aura. While the intention behind these constraints is noble, aimed at safeguarding our heritage, it inadvertently impacts the modern property supply, leading to a paucity of contemporary constructions in such areas.
4. Investment Incentives
Financial dynamics play a critical role in steering the volume and velocity of property developments. Regions that roll out the red carpet for developers, with lucrative financial incentives, tax concessions, or capital grants, inherently foster a climate conducive to construction. Such fiscal gestures not only act as a catalyst, spurring developers into action, but they also ensure that the property market in these regions remains vibrant, boasting a robust and refreshed supply.
5. Social Factors – Population-Driven Supply
The rhythm of human migration, a dance of demographics, often sets the tempo for construction activity. As populations swell in specific regions, perhaps due to urban allure or economic prospects, the housing demand therein spikes. Developers, with their finger on the pulse of these population dynamics, endeavor to cater to this escalating demand. By aligning their construction activities with population trends, they ensure that the property supply remains robust, agile, and in tune with societal needs.
6. Construction Costs
Within the property development arena, construction costs represent a pivotal factor. These expenses, which span from sourcing raw materials to compensating labor forces, greatly determine the volume of new property introductions. When these costs soar, the very financial feasibility of housing projects becomes questionable, prompting developers to pause or rethink their initiatives. High costs can stymie the growth of new buildings and, consequently, constrict the real estate supply. In stark contrast, when construction becomes economically favorable, we observe a flourishing of property developments, resulting in an enlarged market supply.
7. Land Availability
Land is the canvas upon which all real estate endeavors are painted. In regions where this canvas is limited, the potential for new property development is inherently curbed. As demand for these finite land parcels increases, so does their price, creating an upward pressure on the overall cost of development. Beyond just pricing, this scarcity also dictates the speed and magnitude of new property introductions, thereby directly sculpting the contours of the real estate supply landscape.
8. Regulatory Landscape
Every brick laid, every plot zoned, and every building blueprint undergoes scrutiny under the keen eyes of local regulatory bodies. These entities, through their sets of rules – from strict zoning laws to intricate building codes – exercise profound control over the development pulse. Overly rigorous regulations can potentially decelerate or halt construction activities. However, an optimally balanced regulatory environment, one that harmoniously blends standardization with flexibility, can facilitate a steady inflow of new properties into the market, ensuring its vitality.
9. Environmental Factors
Nature, with its unpredictable whims, plays a critical role in real estate dynamics. Catastrophic events, be it raging floods or devastating earthquakes, have the capability to dramatically reduce the count of livable properties. The aftermath of such events extends beyond just the immediate destruction. They cast a shadow of uncertainty, making developers apprehensive about erecting new structures, especially in regions prone to such calamities. This natural deterrent can lead to a tapering in property supply, especially in areas identified as high-risk zones.
10. Infrastructure Proximity
Location is, and always has been, paramount in real estate. But it's not just about scenic views or urban buzz. It's equally about accessibility and amenities. The proximity of a property to fundamental infrastructures, such as transportation networks or utility hubs, has a direct bearing on its attractiveness. Developers, acutely aware of this preference, prioritize lands that boast good connectivity and are replete with essential amenities. By doing so, they ensure that the properties they introduce are not just in supply but are also in sync with consumer demand, making them quick to be snapped up.
Conclusion
The intricate balance between demand and supply in the real estate market plays a pivotal role in shaping communities, influencing regional development, and even impacting broader economic trends. Their constant interplay is a testament to the dynamic nature of property markets. Recognizing and appreciating the nuances of these foundational forces is essential for anyone looking to navigate the real estate landscape effectively, be it for personal investment or broader economic analysis.
FAQs
1. What do we mean by demand in the real estate context?
In real estate, demand refers to the number of people or entities actively seeking to purchase property. This demand is influenced by various factors such as the economy, job availability, population growth, and loan affordability.
2. How does supply differ from demand in real estate?
Supply pertains to the number of properties available for purchase in the market. While demand captures buyer interest, supply focuses on the quantity and type of properties developers and homeowners put up for sale.
3. How do economic conditions affect real estate demand?
A robust economy with job growth and rising incomes usually boosts consumer confidence, leading to an increased desire to invest in real estate. Conversely, economic downturns can reduce demand as purchasing power and confidence decline.
4. Can local regulations impact the supply of real estate?
Yes, local regulations, like zoning laws or building codes, can significantly impact property development. These rules determine where, how, and what type of properties can be built. Excessive or stringent regulations can deter developers, resulting in a limited supply of new properties entering the market.
5. Why do natural calamities like floods impact real estate supply?
Natural events can damage existing properties, making them uninhabitable, and may deter future developments in areas deemed vulnerable. This reduces the overall supply in affected regions.
6. How do interest rates influence demand in the real estate market?
Interest rates directly influence the affordability of home loans. When rates are low, borrowing becomes cheaper, allowing more people to secure mortgages and purchase properties. This increased ability to borrow, in turn, boosts real estate demand as more individuals find it financially feasible to buy. hire a Real Estate Agent to get the best and lowest Interest Rates.
7. Are there situations where both demand and supply in real estate are high?
Yes. Rapid urbanization or regional growth can lead to increased demand as more people move in. Simultaneously, if there's ample land and favorable regulations, developers might construct properties at a faster rate, increasing supply.
8. How do cultural or historical factors influence property supply?
Areas with historical or cultural significance might have building restrictions to preserve their heritage. While this is crucial for conserving history, it can limit the introduction of new, modern properties, affecting supply.
9. Why does the proximity to amenities or infrastructure play a role in real estate supply?
Developers prefer areas with good infrastructure and amenities as such properties are more attractive to buyers. Better roads, public transport, and essential services can boost an area's appeal, encouraging more construction.
10. What happens when there's a mismatch between demand and supply in the real estate market?
If demand exceeds supply, property prices tend to rise due to competition among buyers. On the other hand, if supply outstrips demand, there might be an excess of unsold properties, leading to potential price reductions.