Before we embark on our cable TV installation journey, it's essential to understand the basics. Cable TV, also known as community antenna television, is a popular method of delivering television programming to households via coaxial cables. These cables transmit audio and video signals from the cable provider's network to your television set. To ensure a hassle-free installation, familiarize yourself with the following concepts.
Concepts of Cable TV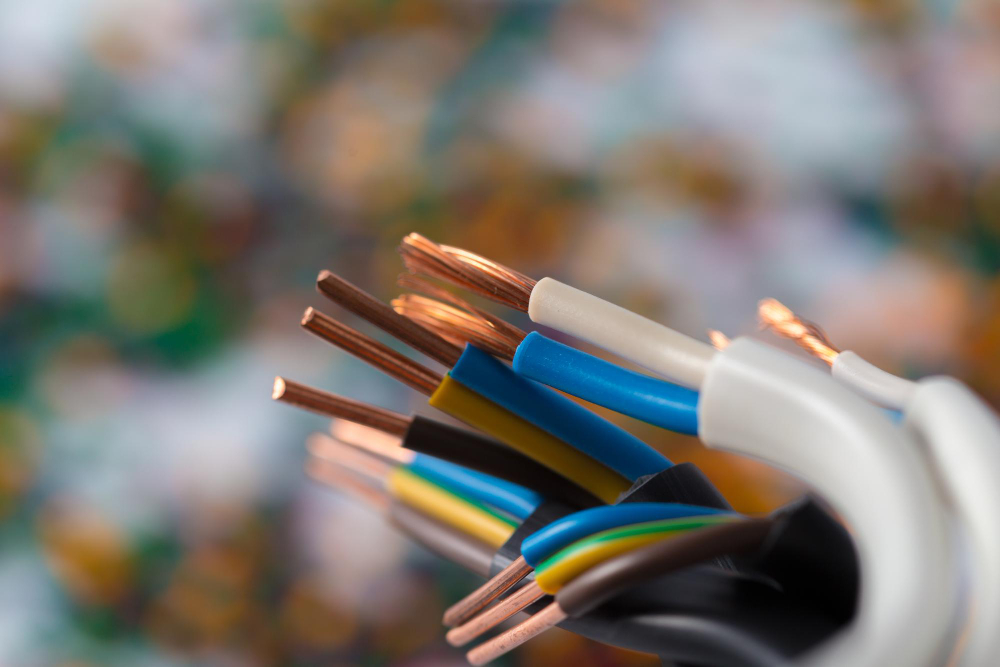 1. Coaxial Cable
The coaxial cable is the primary medium through which cable TV signals travel. It consists of a copper conductor, insulation, a shielding layer, and an outer jacket. This cable ensures high-quality transmission and is crucial for a seamless viewing experience.
2. Cable Box
A cable box, also known as a set-top box, decodes the signals received through the coaxial cable and delivers them to your TV. It acts as a gateway to a multitude of channels, video-on-demand services, and interactive features offered by your cable TV provider.
3. High-Definition Television (HDTV)
For optimal visual quality, consider using a high-definition television (HDTV). These modern TVs offer superior resolution, vibrant colors, and sharper details, making your favorite shows come to life.
Planning Your Cable TV Setup: A Step-by-Step Guide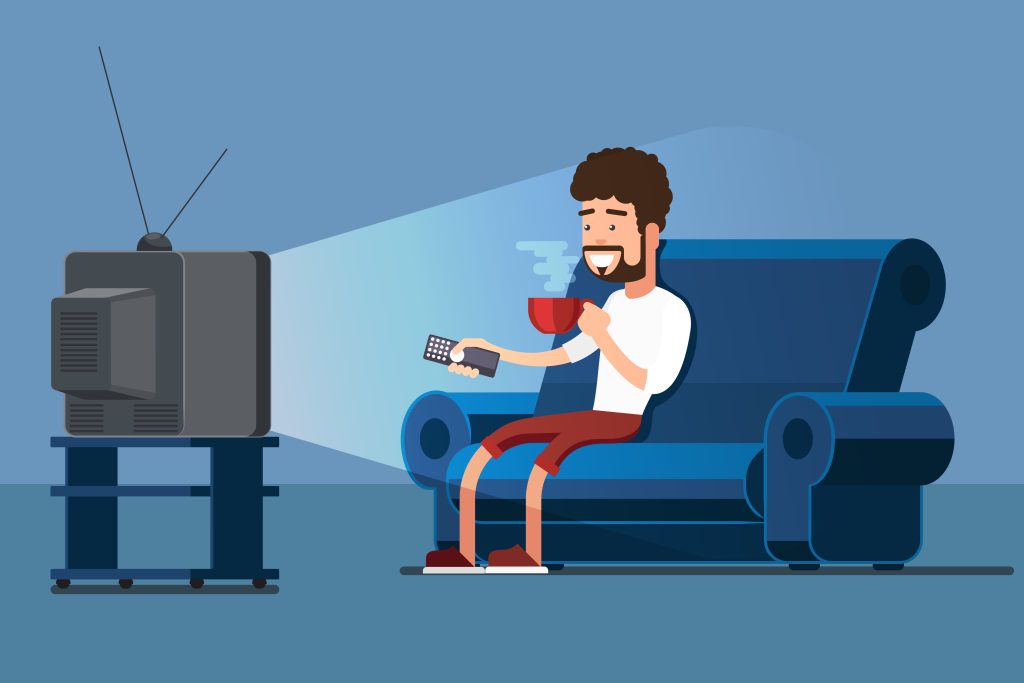 A successful cable TV installation begins with careful planning. By following these steps, you can ensure a smooth setup process.
1. Evaluate Your Home's Requirements
Assess the number of rooms where you want cable TV access and determine if you'll require additional equipment such as cable splitters or amplifiers.
2. Choose the Ideal Location for Your Cable Box
Select a central and easily accessible spot for your cable box, ensuring it has sufficient ventilation and isn't obstructed by other devices.
3. Map Out the Cable Routes
Plan the paths for your coaxial cables, keeping in mind the most direct routes and avoiding potential obstructions like doors and windows.
4. Consider Wall Mounting
If you prefer a clean and organized look, explore the option of wall mounting your TV and concealing the cables within the walls.
5. Take Measurements
Measure the distances between various components and cable lengths needed, ensuring you have enough cable to complete the installation without any hiccups.
Choosing the Right Cable TV Provider: Factors to Consider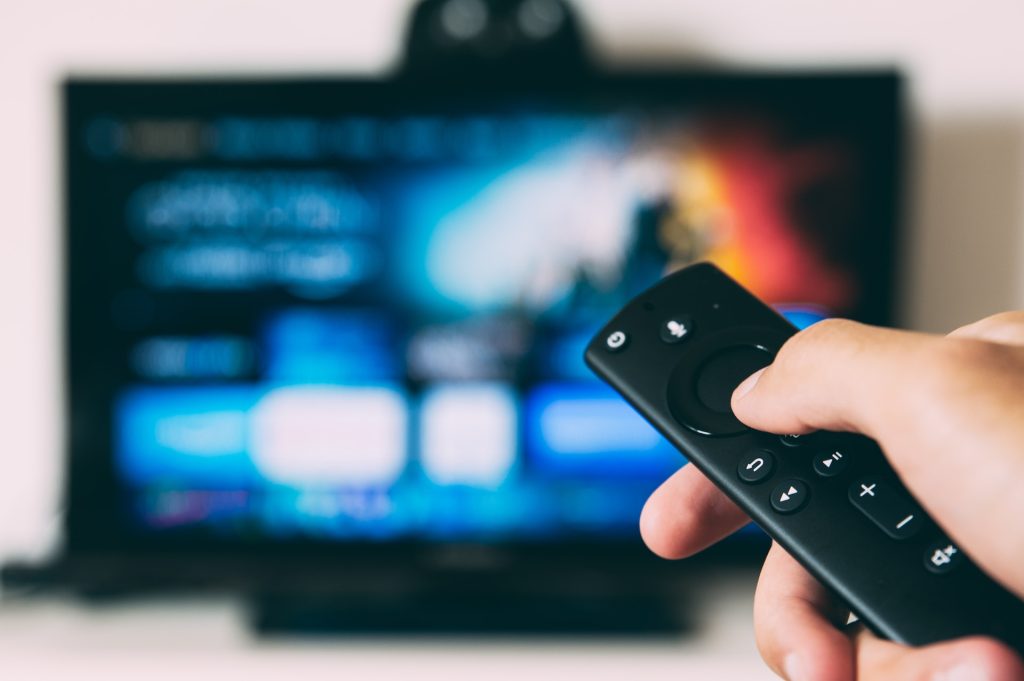 When it comes to cable TV, selecting the right provider is crucial. Here are some factors to consider before making a decision.
1. Channel Lineup
Review the channel offerings of different providers and ensure they align with your preferences. Look for packages that include your favorite channels and any specific programming you desire.
2. Reliability and Signal Quality
Research the reputation of cable TV providers in your area. Read customer reviews and ask for recommendations to ensure a reliable and high-quality signal.
3. Pricing and Packages
Compare the pricing and package options available from different providers. Look for promotional offers, bundled services, and any additional fees to make an informed choice.
4. Customer Support
Assess the level of customer support provided by each cable TV provider. Reliable technical support and prompt assistance can be invaluable during installation and troubleshooting.
5. Contract Terms and Flexibility
Read the fine print of the service agreements and contracts offered by providers. Ensure you understand the terms, including any early termination fees or installation charges.
Selecting the Perfect Cable TV Package for Your Needs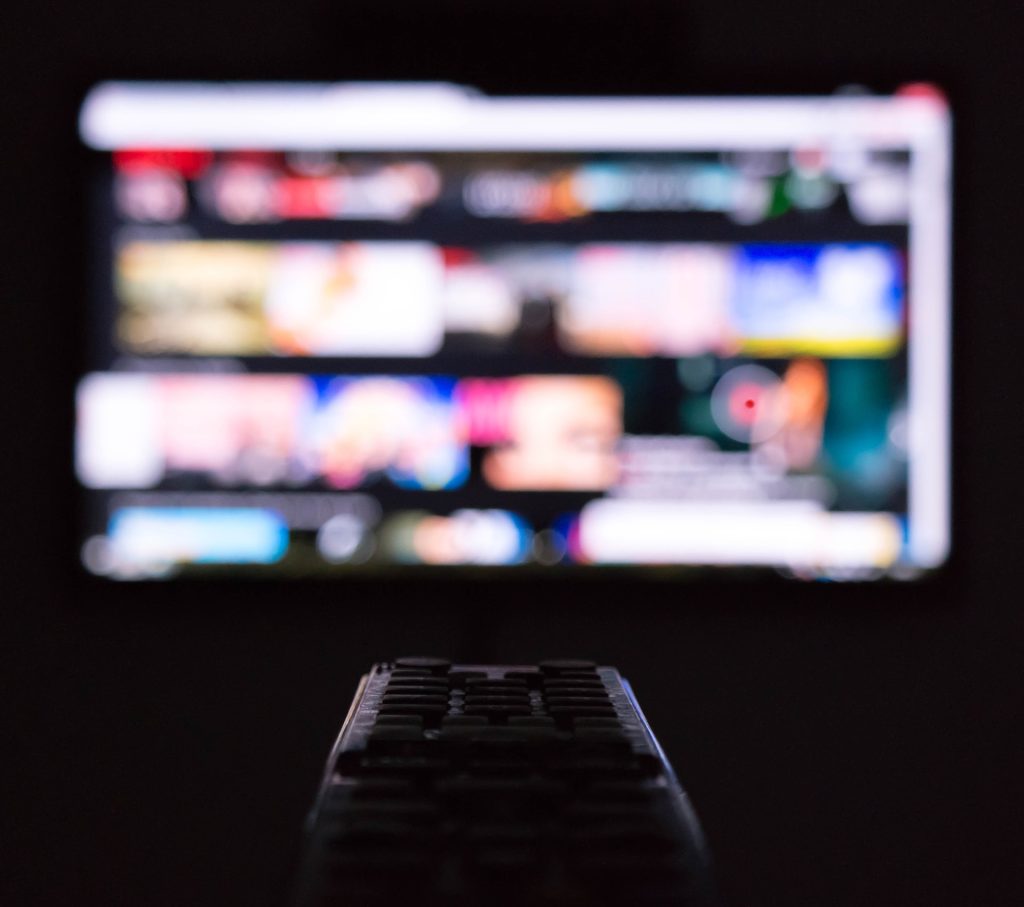 Now that you have chosen a cable TV provider, it's time to select the perfect package that caters to your entertainment needs. Consider the following factors while making your decision.
1. Channel Selection
Look for packages that include your preferred channels, such as news networks, sports channels, or premium movie channels.
2. Streaming and On-Demand Services
Check if the package offers access to popular streaming platforms or on-demand content, allowing you to enjoy a vast library of movies and TV shows.
3. Specialized Programming
If you have specific interests, such as international content or niche channels, ensure the package includes them or offers optional add-ons.
4. DVR Functionality
Evaluate whether the package includes a digital video recorder (DVR) for recording and time-shifting your favorite programs.
5. Internet Bundles
If you require internet access, explore the option of bundling your cable TV package with internet services for cost savings and convenience.
Essential Tools and Equipment for Cable TV Installation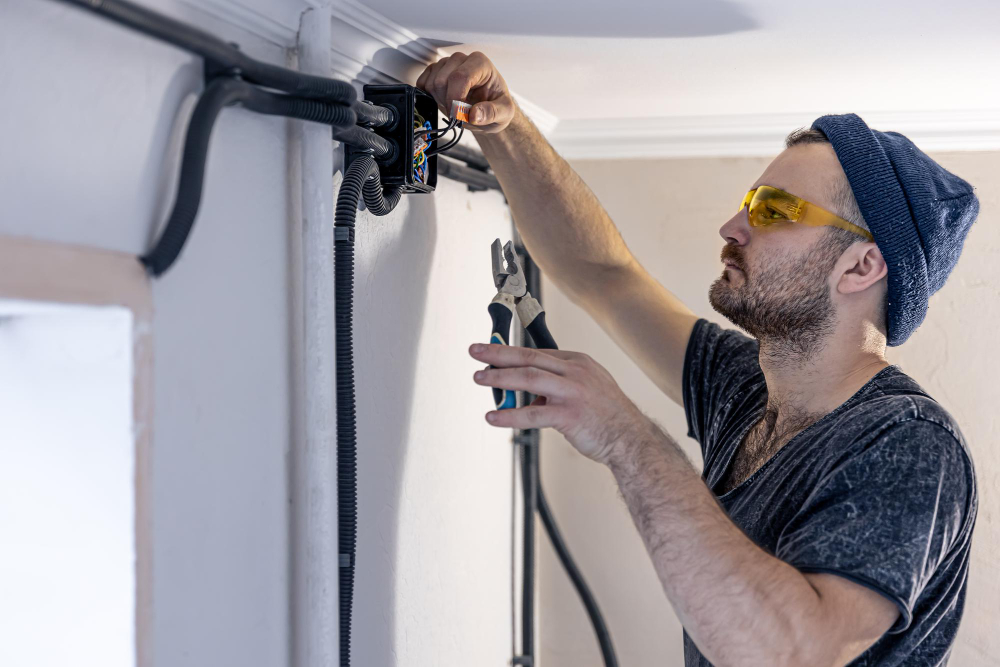 To execute a hassle-free cable TV installation, gather the following tools and equipment beforehand.
1. Coaxial Cables
Purchase high-quality coaxial cables of appropriate lengths to connect your cable box, TV, and any additional devices.
2. Cable Splitters
If you need to distribute the cable TV signal to multiple TVs, invest in reliable cable splitters to maintain signal strength.
3. Cable Connectors and Adapters
Depending on your setup requirements, you may need connectors, adapters, or F-type compression fittings to ensure secure connections.
4. Cable Staples or Clips
Use cable staples or clips to neatly secure the coaxial cables along the intended routes, preventing tripping hazards and cable damage.
5. Signal Strength Meter
While optional, a signal strength meter can be handy for identifying and troubleshooting signal issues during installation.
Setting Up the Cable Box: Connecting and Configuring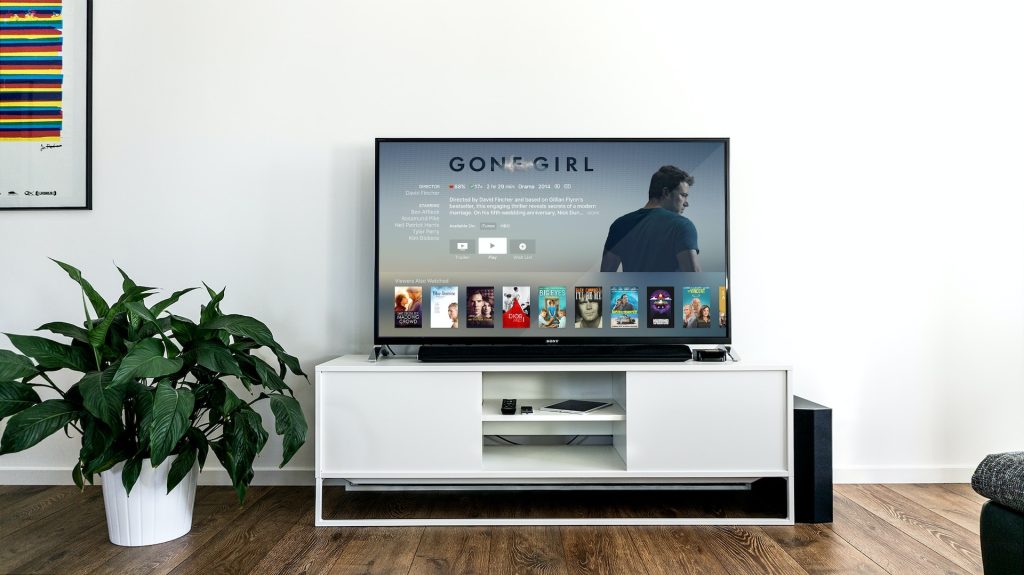 Once you have gathered the necessary tools and equipment, it's time to set up your cable box. Follow these steps for a hassle-free installation.
1. Unpack the Cable Box
Carefully unpack the cable box, ensuring you have all the accompanying accessories such as the power cord, remote control, and user manual.
2. Connect the Coaxial Cable
Attach one end of the coaxial cable to the cable outlet on the wall and the other end to the input port on the cable box.
3. Connect the HDMI or AV Cable
If you're using an HDTV, connect the HDMI cable from the cable box's HDMI output to the HDMI input on your TV. For older TVs, use an AV cable instead.
4. Power On the Cable Box
Plug in the cable box's power cord and turn on the device. Wait for it to boot up and initialize the setup process.
5. Follow the On-Screen Instructions
Your cable box will guide you through the initial setup process, which typically involves language selection, channel scanning, and network configuration if applicable.
6. Activate Your Cable Service
If required, follow the activation process provided by your cable TV provider. This may involve calling a toll-free number or visiting a website to complete the activation.
7. Test the Signal and Channel Lineup
Once the setup is complete, navigate through the channels to ensure a clear signal and verify that all subscribed channels are accessible.
Installing and Positioning Your TV Antenna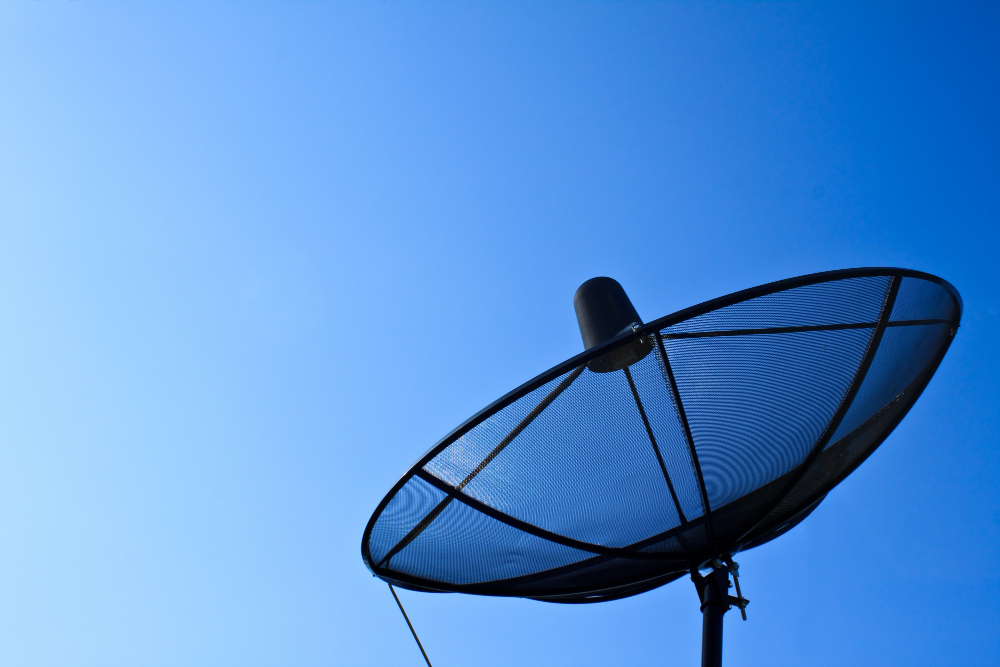 In addition to cable TV, you may also want to install a TV antenna to access local over-the-air broadcasts. Follow these steps for a successful antenna installation.
1. Choose the Right Antenna
Select an antenna based on your location, distance from broadcast towers, and the type of signals available in your area. Consider factors such as UHF and VHF capabilities.
2. Locate the Broadcast Towers
Research the direction and distance of the nearest broadcast towers using online resources or mobile apps. This information will help you position the antenna correctly.
3. Mount or Position the Antenna
Depending on the antenna type, mount it indoors or outdoors in the direction of the broadcast towers. Consider using a rotatable antenna for optimal signal reception.
4. Connect the Antenna to the TV
Use coaxial cables to connect the antenna to your TV's antenna input. Ensure a secure and tight connection.
5. Scan for Channels
Access your TV's menu settings and initiate a channel scan to detect available over-the-air channels. Follow the on-screen instructions to complete the scanning process.
6. Fine-Tune the Antenna Position
If necessary, make slight adjustments to the antenna's position or orientation to maximize signal strength. This may involve rotating or tilting the antenna.
Routing and Concealing Cables: Tips and Tricks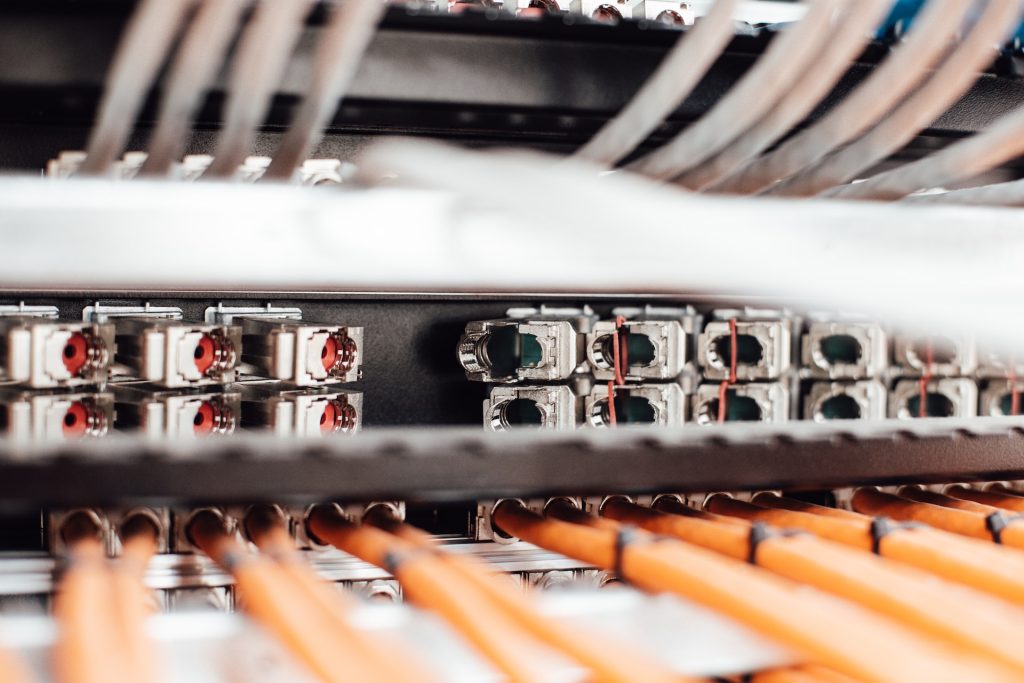 No one wants unsightly cables cluttering their living space. Follow these tips to route and conceal your cables effectively.
1. Use Cable Trays or Raceways
Cable trays or raceways are excellent options for organizing and concealing cables along walls or baseboards. They provide a clean and professional look.
2. Use Wall Plates with Cable Pass-Through
Wall plates with cable pass-through openings allow you to run cables through walls while maintaining a neat appearance. Ensure proper installation to comply with safety standards.
3. Use Cable Clips or Adhesive Hooks
Secure cables along the edge of furniture or walls using cable clips or adhesive hooks. This method keeps cables tidy and prevents them from becoming tripping hazards.
4. Consider In-Wall Cable Concealment
For a seamless look, consider professional in-wall cable concealment solutions. These involve cutting holes in the wall, routing cables through them, and patching the openings for a seamless finish.
5. Label Your Cables
To easily identify and manage cables, use labels or color-coded tags. This practice simplifies troubleshooting and future maintenance.
Troubleshooting Common Cable TV Installation Issues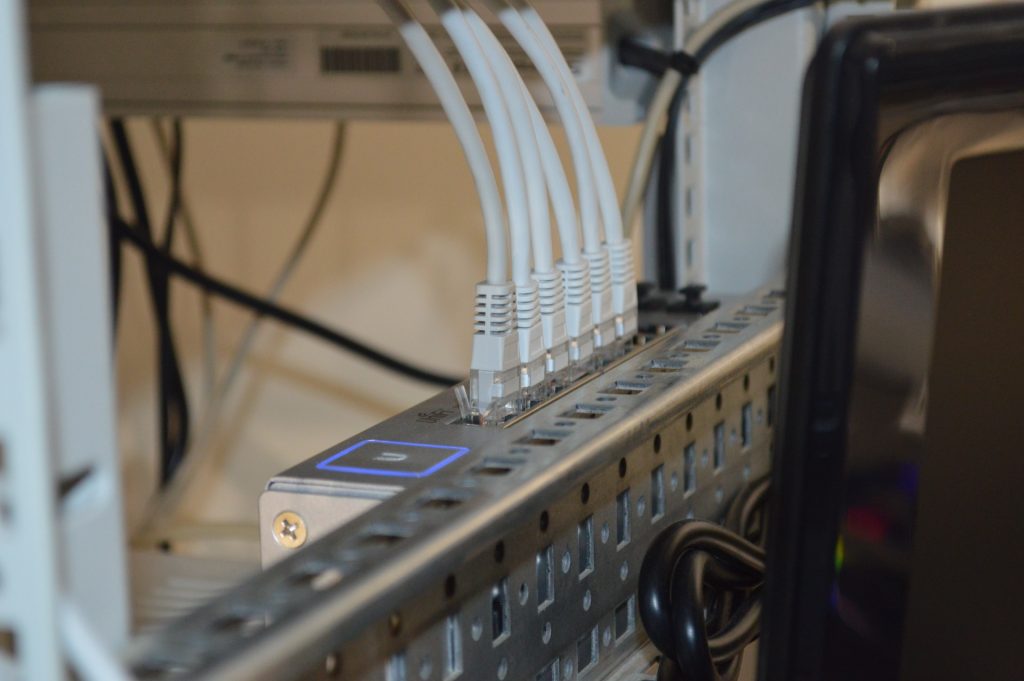 While cable TV installation is generally straightforward, issues may arise along the way. Here are some common problems and their troubleshooting steps.
1. No Signal or Poor Signal Quality
Ensure all cable connections are secure and check for any damaged cables. Consider using a signal strength meter to identify signal degradation or interference.
2. Missing Channels
Perform a channel scan on your TV or cable box to detect and add missing channels. If the issue persists, contact your cable TV provider for assistance.
3. Audio or Video Distortion
Check the audio and video cables for loose connections or damage. Verify that the TV and cable box settings are properly configured for optimal output.
4. Remote Control Issues
Replace the remote control batteries or ensure it's properly paired with the cable box. Check for obstructions between the remote and the device.
5. Internet Connectivity Problems
If your cable TV package includes internet services, troubleshoot internet connectivity issues separately. Check your modem, router, and network settings.
FAQs
Can I install cable TV by myself, or do I need professional assistance?
Cable TV installation can be a DIY project if you're comfortable with basic setup procedures and have the necessary tools. However, if you're uncertain or prefer expert guidance, professional assistance is recommended.
Can I use my existing coaxial cables for cable TV installation?
In most cases, existing coaxial cables can be used for cable TV installation. However, it's essential to assess their quality, condition, and compatibility with modern cable TV standards. Replacing old or damaged cables is recommended for optimal performance.
How long does a cable TV installation usually take?
The duration of cable TV installation varies depending on factors such as the complexity of the setup, the number of rooms involved, and the service provider's efficiency. On average, it can take anywhere from one to four hours.
Do I need to be home during the cable TV installation?
Yes, it's advisable to be present during the cable TV installation process. This allows you to communicate any specific requirements to the installer and address any questions or concerns that may arise.
What should I do if I encounter difficulties during cable TV installation?
If you encounter difficulties during cable TV installation, refer to the troubleshooting steps outlined in this guide. If the issue persists, reach out to your cable TV provider's customer support for further assistance.
Can I move my cable TV installation to a different room in the future?
Yes, cable TV installations can be relocated to different rooms. However, this may require additional cable routing, new cable connections, and potentially the assistance of a professional installer.
Conclusion
You've reached the end of our comprehensive guide to hassle-free cable TV installation. By following the steps and tips provided, you can set up your cable TV system with ease and enjoy uninterrupted entertainment. choose the right provider and package, gather the necessary tools, and follow the step-by-step instructions for connecting and configuring your cable box and TV antenna. Troubleshoot any issues that may arise and take advantage of professional assistance when needed.