The process of selecting the ideal cable TV operator that meets your entertainment needs. With numerous options available in the market, it can be overwhelming to make the right choice. Armed with the right information and guidance, you can make an informed decision. So let's dive in and explore the factors to consider when choosing the best cable TV operator.
What is Cable TV?
Cable television, commonly known as cable TV, is a system that delivers television programming through coaxial cables. It has been a popular choice for households worldwide as it provides access to a wide range of channels and programming options. Cable TV originated in the late 1940s and has since evolved to offer improved picture quality and an extensive selection of channels.
How Does Cable TV Work?
Cable TV uses a network of cables to transmit television signals to subscribers' homes. The process involves receiving signals from satellites, which are then distributed through a network of fiber optic cables and coaxial cables. These cables connect to set-top boxes or cable modems, allowing viewers to access and enjoy their favorite channels and content.
Factors to Consider When Choosing a Cable TV Operator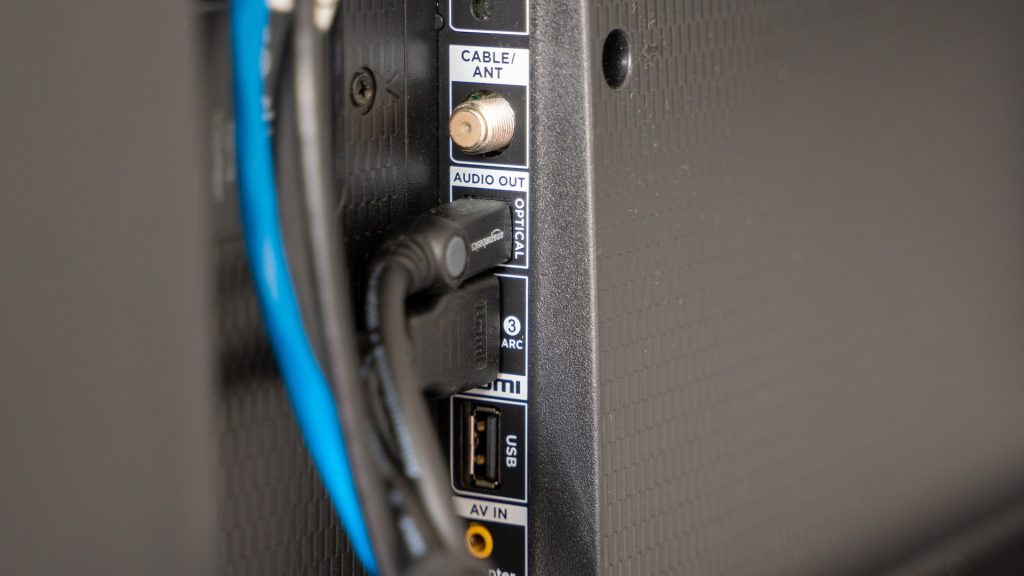 Choosing the best cable TV operator involves evaluating various factors that impact your viewing experience. Here are some essential considerations.
1. Channel Selection and Packages
One of the primary factors to consider is the channel selection offered by a cable TV operator. Different operators provide various channel lineups and packages, catering to different interests and preferences. Ensure that the operator you choose offers the channels and programming that align with your entertainment needs.
2. High-Definition (HD) Channels
In this era of high-definition content, it is crucial to select a cable TV operator that offers a wide range of high-definition channels. HD channels provide superior picture quality, enhancing your viewing experience and bringing your favorite shows to life with vivid colors and clarity.
3. On-Demand Content and DVR Options
Many cable TV operators offer on-demand content and DVR (Digital Video Recorder) options. On-demand content allows you to access a library of movies and shows that you can watch at your convenience. DVR options enable you to record and store your favorite programs, ensuring you never miss an episode.
4. Internet and Bundle Options
Consider whether the cable TV operator provides internet services and bundle options. Bundling your cable TV and internet services can often result in cost savings and added convenience. Research the internet speeds offered and ensure they meet your requirements for smooth streaming and online activities.
5. Customer Service and Support
Reliable customer service and support are crucial when selecting a cable TV operator. Check online reviews and ratings to gauge the operator's reputation for prompt and helpful customer service. A responsive and knowledgeable support team can assist you with any issues or queries that may arise during your subscription.
6. Pricing and Contracts
Compare the pricing and contract options offered by different cable TV operators. Some operators may require long-term contracts, while others provide flexibility with month-to-month plans. Consider your budget and evaluate the value for money offered by each operator's pricing structure.
7. Researching Cable TV Operators
When embarking on the journey of choosing the best cable TV operator, thorough research is essential. Here are some effective methods to gather information and make an informed decision:
8. Online Reviews and Ratings
Browse online platforms that offer reviews and ratings for cable TV operators. Reading firsthand experiences from other customers can give you valuable insights. You need to select a Cable TV operator from reading the online reviews from reputed Websites, Blogs, and review sites.
9. Comparing Plans and Pricing
Visit the websites of different cable TV operators and compare their plans and pricing. Most operators provide detailed information about their channel lineups, package options, and associated costs. Make a list of the features that matter most to you and assess which operator offers the best value for your money.
10. Asking for Recommendations
Seek recommendations from friends, family, or colleagues who have experience with cable TV services. Their insights and feedback can be invaluable in helping you narrow down your options and make an informed decision.
FAQs
Can I customize my channel lineup?
Yes, many cable TV operators allow you to customize your channel lineup based on your preferences. This enables you to select the channels you enjoy watching and create a personalized entertainment experience.
Do cable TV operators provide international channels?
Yes, most cable TV operators offer international channels as part of their channel packages. These channels cater to a diverse range of languages and cultures, allowing you to access content from around the world.
What is the installation process for cable TV?
The installation process varies depending on the operator. Typically, a technician will visit your home to install the necessary equipment, such as set-top boxes and cable modems. They will ensure proper connections and guide you through the setup process.
Can I access cable TV on multiple devices?
Many cable TV operators offer apps or online platforms that allow you to access your subscribed channels on multiple devices, such as smartphones, tablets, and computers. This provides flexibility and convenience, allowing you to watch your favorite shows on the go.
Are there any additional fees apart from the monthly subscription?
Some cable TV operators may charge additional fees, such as installation fees, equipment rental fees, or fees for premium channels or on-demand content. It is essential to review the terms and conditions of your chosen operator to understand any potential additional costs.
How do I cancel my cable TV service?
To cancel your cable TV service, you typically need to contact the operator's customer service. They will guide you through the cancellation process and provide any necessary instructions or return procedures for equipment.
Conclusion
Choosing the best cable TV operator is a significant decision that can greatly impact your entertainment experience. By considering factors such as channel selection, high-definition channels, on-demand content, internet options, customer service, and pricing, you can make an informed choice. Conduct thorough research, compare operators, read reviews, and seek recommendations to find the operator that best suits your needs. Enjoy your favorite shows, movies, and channels with the ideal cable TV operator.