In the vast and ever-evolving landscape of search engine optimization (SEO), various strategies and techniques are employed to enhance website visibility and drive organic traffic. While most SEO practices aim to improve website rankings and increase online visibility in an ethical and sustainable manner, there exists a darker side of SEO known as "Black Hat SEO." explore its techniques, risks, and consequences, and discuss the importance of embracing ethical practices for long-term success.
What Does Mean By Black Hat SEO?
Black Hat SEO refers to a set of aggressive optimization techniques that focus on exploiting search engine algorithms rather than providing value to users. These techniques are specifically designed to manipulate search engine rankings, leading to short-term gains in visibility and traffic. they violate search engine guidelines and can result in severe penalties for the websites that employ them.
White Hat SEO vs. Black Hat SEO
White Hat SEO involves employing ethical strategies and following search engine guidelines to improve website visibility and rankings. It prioritizes long-term growth and user satisfaction by creating high-quality content, optimizing web pages, and building natural and relevant backlinks.
On the other hand, Black Hat SEO disregards search engine guidelines and focuses solely on manipulating algorithms for quick wins. While it may provide temporary benefits, the long-term consequences can be detrimental to a website's reputation and online presence.
Black Hat SEO Techniques That You Need To Know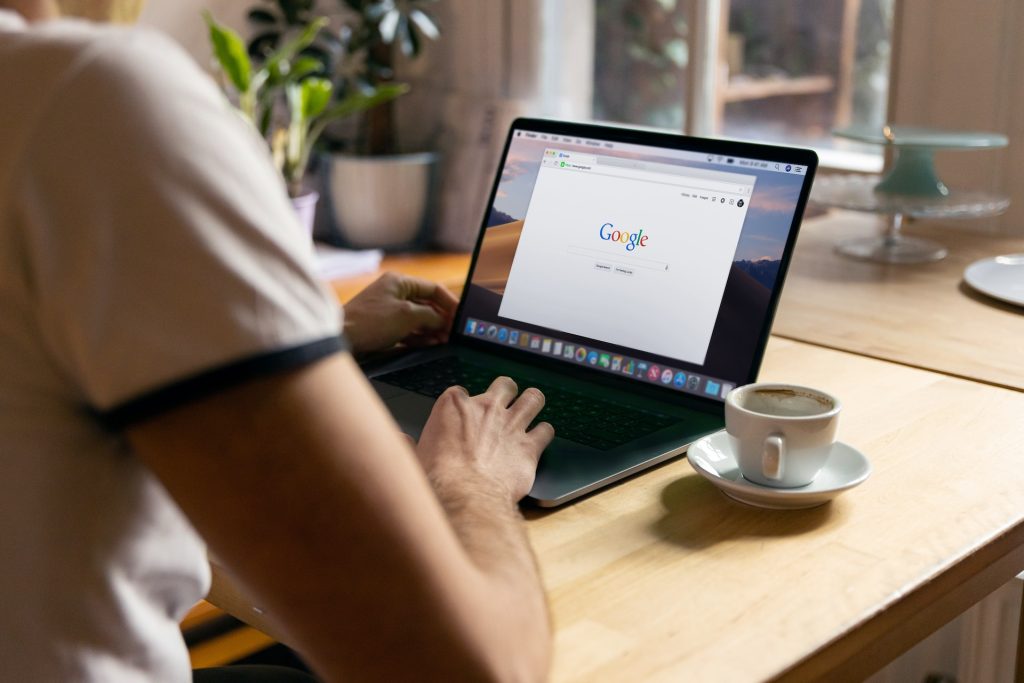 1. Keyword Stuffing
Keyword stuffing is the practice of excessively using target keywords in website content, meta tags, or anchor texts. This technique aims to manipulate search engine algorithms by making a page appear more relevant for a particular keyword. keyword stuffing results in poor-quality content that offers little value to users and is easily identifiable by search engines.
In an attempt to deceive search engines, hidden text, and links are added to web pages using techniques such as setting the text color to match the background or placing them off-screen. These hidden elements are invisible to users but can be detected by search engine crawlers. This technique aims to manipulate rankings by providing additional keyword-rich content that is not visible to the user.
3. Cloaking
Cloaking involves presenting different content to search engines and users. This technique relies on redirecting search engine crawlers to optimized pages while showing different content to website visitors. Cloaking is a deceptive practice that aims to manipulate search engine rankings by providing irrelevant or misleading information to users.
4. Doorway Pages
Doorway pages, also known as bridge or gateway pages, are low-quality web pages specifically created to rank highly for targeted keywords. These pages are designed to act as an entrance to a website but provide minimal value to users. Doorway pages are often optimized for search engines rather than users, leading to a poor user experience.
5. Content Automation
Content automation involves using software or scripts to generate large volumes of content automatically. This technique aims to produce numerous pages targeting various keywords without manual effort. However, automated content is often low in quality, lacks originality, and fails to provide meaningful information to users.
6. Link Farms
Link farms are networks of websites that exist solely for the purpose of generating backlinks. These networks typically consist of low-quality websites with little to no valuable content. Link farms aim to manipulate search engine rankings by creating a large number of inbound links to target websites. search engines have become proficient in identifying link farms and now penalize websites associated with them.
7. Private Blog Networks (PBNs)
Private Blog Networks (PBNs) are a collection of websites owned by a single entity or organization. These websites are used to create backlinks to the main target website, artificially boosting its search engine rankings. PBNs are considered a Black Hat SEO technique because they involve manipulating search engine algorithms by generating unnatural and irrelevant backlinks.
8. Negative SEO
Negative SEO involves using Black Hat techniques to harm a competitor's website rankings deliberately. This can include tactics such as creating spammy backlinks, duplicating content, or distributing malware. Negative SEO aims to trigger search engine penalties against the targeted website and reduce its visibility in search results.
9. Clickbait Titles and Meta Descriptions
Clickbait titles and meta descriptions are designed to attract clicks by exaggerating or misleading users about the content of a web page. This technique aims to increase click-through rates but often leads to user dissatisfaction and high bounce rates. Clickbait techniques are not only misleading but can also harm a website's credibility and trustworthiness.
10. Article Spinning
Article spinning involves using software or services to generate multiple versions of an article by replacing words or phrases with synonyms. The resulting content is often unreadable, lacks coherence, and provides little value to users. Article spinning violates search engine guidelines, as it attempts to manipulate rankings without creating unique and original content.
Risks and Consequences of Black Hat SEO
The allure of quick and significant gains may tempt website owners to engage in Black Hat SEO techniques. However, the risks associated with these practices far outweigh the short-term benefits.
1. Search Engine Penalties
Search engines continuously update their algorithms to identify and penalize websites that engage in Black Hat SEO. Penalties can range from a drop in rankings to complete removal from search engine results. Recovering from these penalties can be a lengthy and challenging process, requiring significant time and resources.
2. Decreased User Experience
Black Hat SEO techniques often prioritize search engines over user experience. Keyword stuffing, hidden text, and other manipulative tactics result in low-quality content that fails to meet user expectations. Websites that employ such techniques can experience increased bounce rates and decreased user engagement, leading to a negative impact on rankings and conversions.
3. Damage to Online Reputation
Engaging in Black Hat SEO practices can significantly damage a website's online reputation. Negative user experiences, penalties, and a loss of trust can harm a brand's image and credibility. Rebuilding a tarnished reputation can be an uphill battle, requiring a substantial investment in time, effort, and resources.
How to Identify Black Hat SEO
To protect your website from the dangers of Black Hat SEO, it is essential to be able to identify these techniques.
1. Unnatural Keyword Density
Pages with an unnaturally high keyword density may indicate keyword stuffing. If the content feels forced, repetitive, or irrelevant, it is likely an attempt to manipulate search engine rankings.
If you come across hidden text or links by highlighting or selecting the page's content, it could be a sign of Black Hat SEO. Invisible text, whether through font color matching the background or other techniques, aims to deceive search engines.
3. Suspicious Link Profiles
Analyzing a website's backlink profile can reveal the use of Black Hat SEO techniques. If a site has an overwhelming number of low-quality or irrelevant backlinks, it may indicate participation in link farms or private blog networks.
4. Sudden Ranking Fluctuations
If a website experiences sudden and drastic ranking fluctuations, it may be a result of search engine penalties. Black Hat SEO practices can lead to volatile rankings as search engines detect and penalize manipulative tactics.
5. Duplicate Content
Copying content from other websites or publishing identical content across multiple pages is a Black Hat SEO. Duplicate content provides little value to users and can result in search engine penalties.
6. Avoiding Black Hat SEO and Embracing White Hat Techniques
To build a sustainable and successful online presence, it is crucial to prioritize ethical SEO practices. Here are some strategies to help you avoid Black Hat SEO and embrace White Hat techniques:
7. Focus on Quality Content
Creating high-quality, informative, and engaging content should be the cornerstone of your SEO strategy. Focus on providing value to users and addressing their needs and concerns. Quality content naturally attracts links, improves user experience, and builds credibility with search engines.
8. Keyword Research and Optimization
Perform thorough keyword research to identify relevant and valuable keywords for your target audience. Optimize your content by incorporating these keywords naturally and strategically. Avoid overusing keywords and ensure they flow seamlessly within the content.
9. Natural Link Building
Instead of relying on manipulative link-building tactics, focus on natural link acquisition. there are two ways of Natural Link Building, Internal Link Building, and External Link Building. Create compelling content that others will naturally want to link to and share. Engage with industry influencers, participate in guest blogging, and foster relationships within your niche for organic link-building opportunities.
10. User-Friendly Website Design
Ensure your website is user-friendly and provides a seamless browsing experience. Optimize page load times, improve navigation, and make your site accessible across different devices. A positive user experience leads to increased engagement and improved search engine rankings.
11. Social Media Engagement
Leverage social media platforms to engage with your audience, share valuable content, and build brand awareness. Encourage social sharing and interactions, which can result in increased visibility and organic backlinks.
12. Regular Monitoring and Maintenance
Regularly monitor your website's performance, rankings, and backlink profile. Stay updated with search engine algorithm changes and adapt your SEO strategies accordingly. Promptly address any issues or penalties to minimize their impact and ensure long-term success.
Conclusion
Black Hat SEO may offer temporary benefits in terms of search engine rankings and traffic, but the risks and consequences far outweigh the gains. Engaging in unethical practices can lead to penalties, a poor user experience, and damage to your online reputation. To build a sustainable and successful online presence, it is crucial to prioritize ethical SEO practices. Embrace White Hat techniques, create quality content, build natural backlinks, and prioritize user satisfaction for long-term growth and visibility.
FAQs
1. What is the difference between Black Hat SEO and White Hat SEO?
Black Hat SEO employs unethical and manipulative tactics to improve search engine rankings, while White Hat SEO focuses on ethical practices that provide long-term growth and prioritize user satisfaction.
2. Can Black Hat SEO techniques provide short-term benefits?
Yes, Black Hat SEO techniques can sometimes lead to short-term gains in search engine rankings and traffic. However, the risks of penalties and long-term consequences make these techniques highly unadvisable.
3. How long does it take to recover from a search engine penalty?
The time it takes to recover from a search engine penalty can vary depending on the severity of the penalty and the steps taken to rectify the issues. Recovery can range from a few weeks to several months or more.
4. Is it worth the risk to use Black Hat SEO techniques?
No, the risks and consequences associated with Black Hat SEO outweigh any potential short-term benefits. Building a sustainable online presence requires ethical SEO practices that prioritize user satisfaction and long-term growth.
5. What are some alternative strategies to improve SEO?
Alternative strategies to improve SEO include creating high-quality content, conducting keyword research, building natural backlinks, optimizing website design and user experience, and engaging with social media platforms to increase visibility and audience engagement.
To Read know more about the SEO, We have a lot of topics here and keep in touch with more interesting facts about SEO.