External link building is an essential aspect of search engine optimization (SEO) that plays a crucial role in improving a website's authority and driving organic traffic. By strategically acquiring quality backlinks from external sources, you can enhance your website's visibility and attract more visitors. here you know about the effective ways of external link building that can help you establish a robust online presence and boost your website's rankings in search engine results. Whether you're a seasoned SEO professional or a beginner looking to optimize your website, these effective link-building strategies will set you on the right path to success.
What is the Importance of External Link Building in Search Ranking
External link building refers to the process of acquiring backlinks from other websites that direct users to your own website. Search engines like Google consider external links as a vote of confidence and authority for your website. The more high-quality and relevant external links you have, the more search engines perceive your website as trustworthy and authoritative. This, in turn, improves your website's rankings in search engine results, drives organic traffic, and increases your online visibility.
The Foundation of Effective Link Building
Building relationships with other website owners and influencers in your niche is a fundamental aspect of successful link-building. By establishing genuine connections and fostering mutually beneficial relationships, you can increase your chances of acquiring quality backlinks. Here are some effective strategies for building relationships:
Attend industry conferences and networking events to meet like-minded professionals and potential link partners.
Engage with influencers and thought leaders in your industry on social media platforms like Twitter, LinkedIn, and Facebook.
Participate in online communities and forums related to your niche, providing valuable insights and establishing yourself as an authority.
How High-Quality Content Attracts External Links
Creating high-quality, valuable content is one of the most effective ways to attract external links naturally. When your content provides unique insights, solves problems, or entertains your target audience, other website owners are more likely to link to it. Consider the following strategies to leverage content for link building.
Publish comprehensive guides, tutorials, and how-to articles that offer practical solutions to common problems in your industry.
Conduct original research and publish data-driven reports or studies that provide valuable insights to your target audience.
Develop visually appealing and shareable infographics that convey complex information in an easily digestible format.
Strategies and Effective Ways To External Link Building to get better ranking on Search Results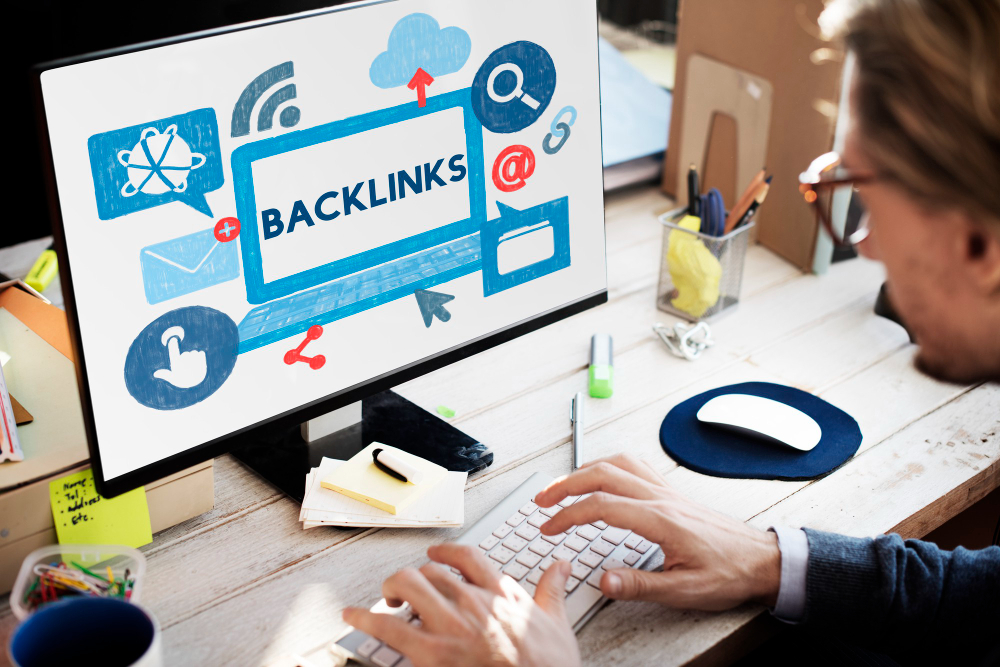 1. Guest Blogging
Guest blogging is a powerful and widely utilized strategy for building external links. It involves writing and publishing content on other websites within your niche as a guest author. Guest blogging allows you to tap into the existing audience of the host website, gain exposure, and acquire valuable backlinks. Follow these steps to effectively leverage guest blogging for link building.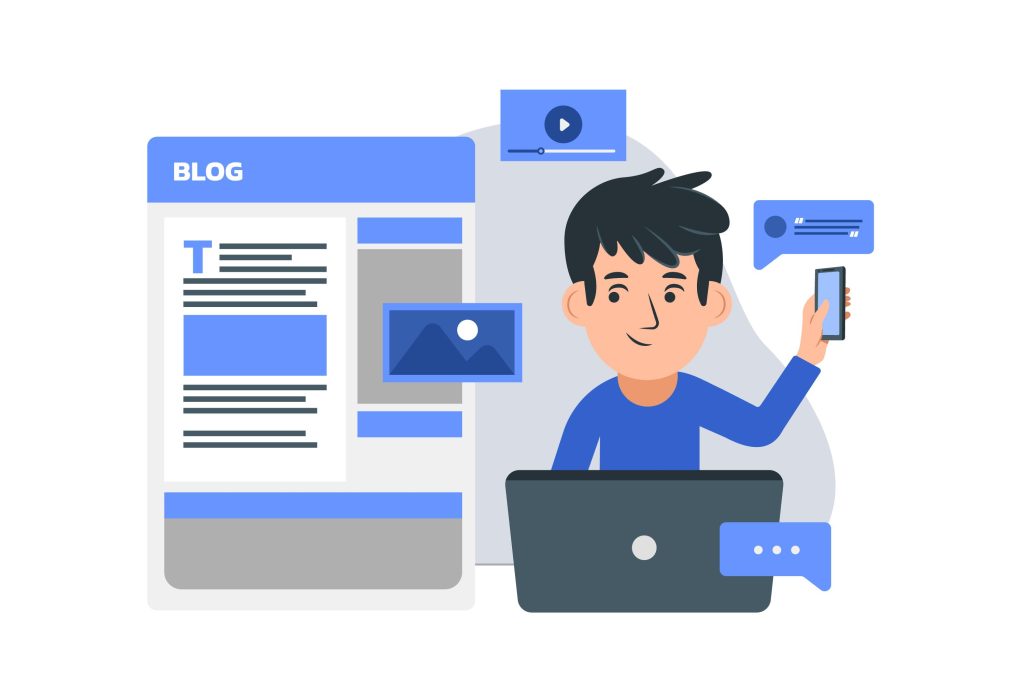 Identify Relevant and High-Quality Websites
Research and identify authoritative websites within your industry that accept guest posts. Look for websites with a strong online presence, an engaged audience, and a good track record of publishing quality content.
Craft Compelling and Relevant Content
When pitching your guest post ideas to the host websites, ensure that your content is unique, valuable, and aligned with their audience's interests. Tailor your content to match the host website's tone and style while showcasing your expertise and providing actionable insights.
Optimize Your Author Bio
The author bio section is an excellent opportunity to include a link back to your website. Craft a concise and compelling author bio that highlights your expertise and encourages readers to visit your website for more information. Ensure that the anchor text used for the link is relevant to your target keywords.
Promote Your Guest Post
Once your guest post is published, promote it through your own website, social media channels, and email newsletters. By driving traffic to your guest post, you increase the likelihood of attracting more backlinks and expanding your online reach.
2. Use Social Media for Link Acquisition
Social media platforms have evolved into powerful tools for link acquisition and building relationships with influencers and website owners. Follow these strategies to leverage social media for effective link-building.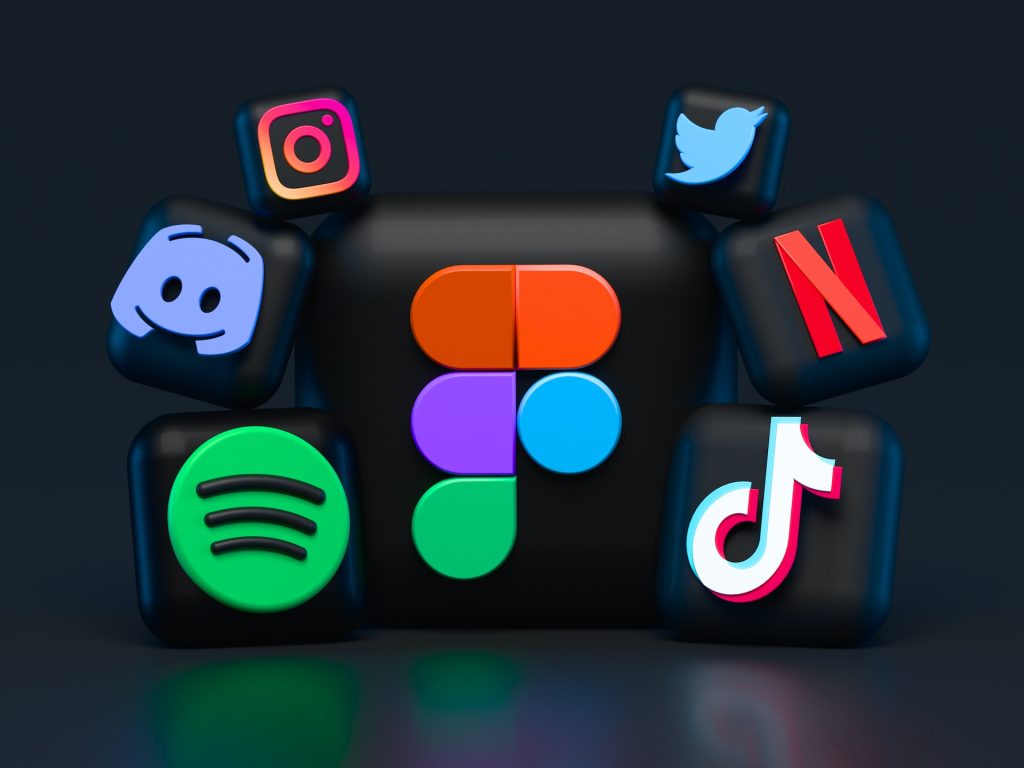 Engage and Share Relevant Content
Regularly engage with influencers and thought leaders in your industry by sharing their content, commenting on their posts, and mentioning them in your own content. This can help you establish connections and increase the chances of them sharing your content and linking back to your website.
Participate in Niche Communities
Join relevant groups and communities on platforms like Facebook, LinkedIn, and Reddit. Actively participate in discussions, offer valuable insights, and share your expertise. Over time, you'll build a reputation and attract potential link partners who value your contributions.
Utilize Social Listening
Monitor social media platforms for mentions of your brand, industry, or relevant keywords. When you come across discussions or posts where your website or content could be valuable, reach out and provide helpful information or resources. This can lead to natural link placements and strengthen relationships with other users.
3. Influencer Marketing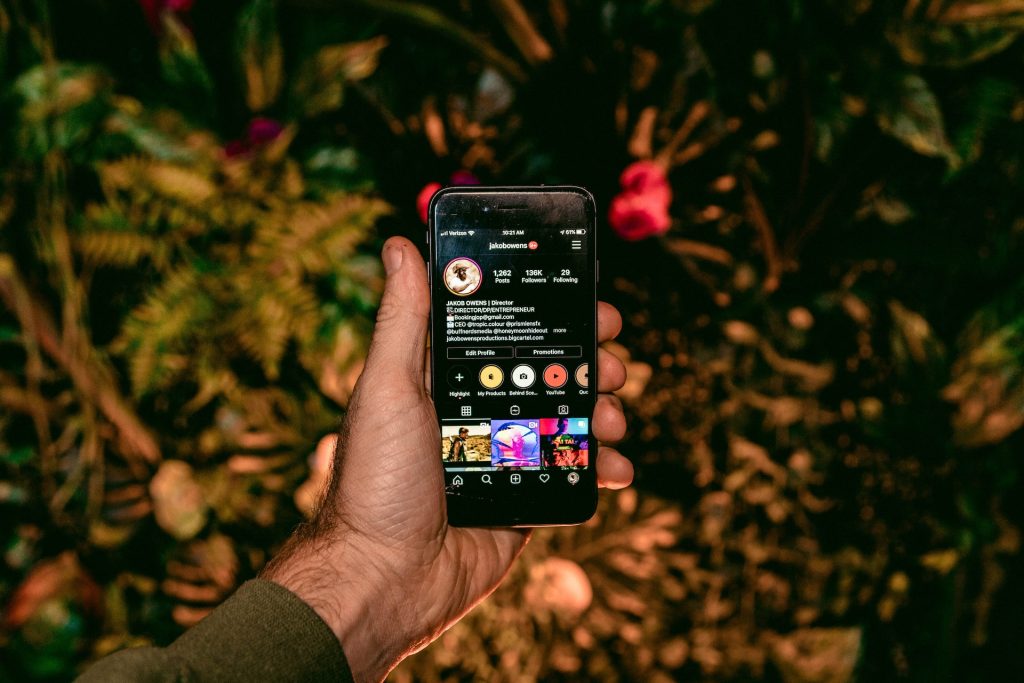 Influencer marketing is not only effective for reaching a wider audience but can also be a valuable strategy for acquiring external links. Collaborating with influencers in your industry can help you gain exposure, establish credibility, and earn valuable backlinks. Follow these steps to harness the power of influencer marketing for link-building.
Identify Relevant Influencers
Research and identify influential individuals within your industry who have a substantial following and are known for their expertise. Look for influencers who align with your brand values and target audience.
Build Genuine Relationships
Engage with influencers by following them on social media, commenting on their posts, and sharing their content. Establishing a genuine connection can increase the likelihood of them linking to your website or mentioning you in their content.
Collaborate on Content
Explore opportunities to collaborate with influencers on content creation. This could involve co-authoring blog posts, creating videos together, or hosting joint webinars. By leveraging the influencer's reach and expertise, you can attract more backlinks and expand your online presence.
4. Participating in Industry-Specific Forums and Communities
Engaging in industry-specific forums and communities is a valuable approach to external link-building. These platforms provide an opportunity to connect with like-minded individuals, share insights, and establish yourself as an authority in your niche. Follow these strategies to make the most of industry-specific forums and communities for External link-building.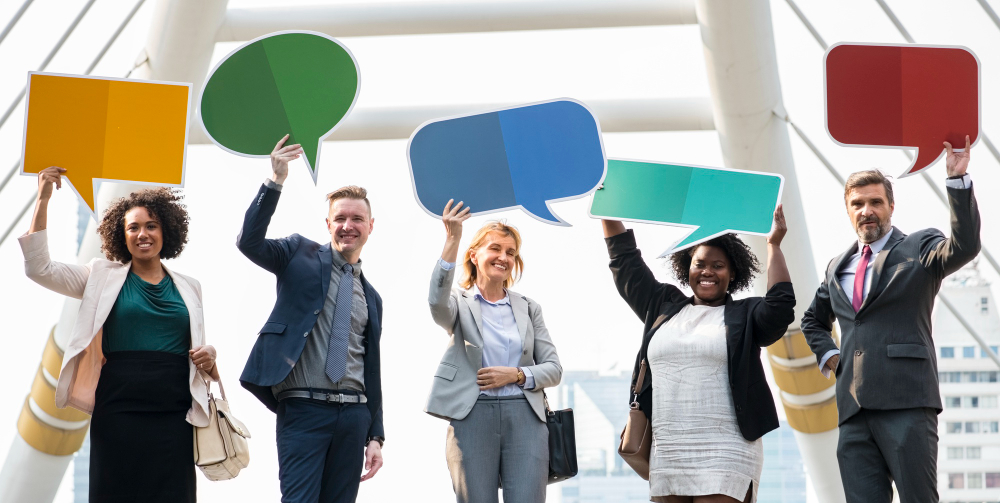 Identify Relevant Forums and Communities
Research and identify active forums and communities that cater to your industry. Look for platforms with a significant number of members, regular discussions, and a positive reputation.
Provide Value Through Contributions
Actively participate in discussions by offering valuable insights, answering questions, and sharing your expertise. Aim to provide detailed and helpful responses that showcase your knowledge and position you as a reliable source of information.
Include Links in Your Contributions
When appropriate, include links to relevant resources on your website within your forum or community contributions. ensure that the links are genuinely helpful and add value to the discussion. Avoid spamming or self-promotion, as this can harm your reputation and hinder your link-building efforts.
Engage with Other Members
Establish connections with other forum or community members by engaging with their content, commenting on their posts, and supporting their contributions. Building relationships within the community can lead to natural link opportunities and collaborations.
5. Web Directories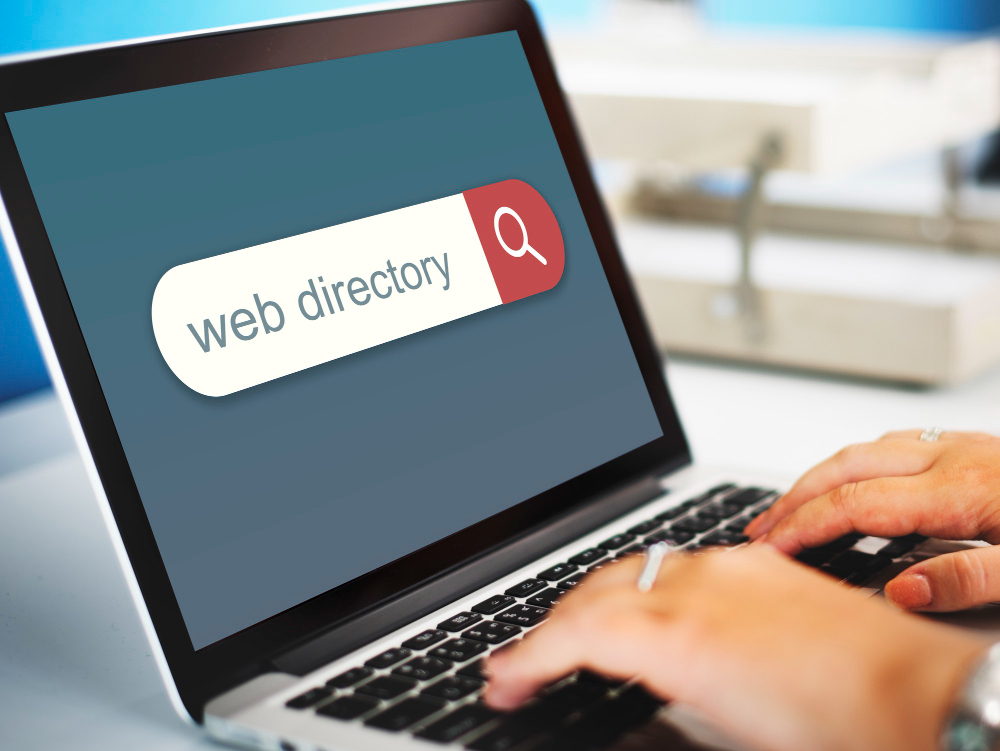 Web directories are online platforms that categorize and list websites, providing users with a curated collection of resources. While the significance of web directories has diminished in recent years, they can still be beneficial for link-building and improving your website's visibility. Follow these guidelines when submitting your website to web directories:
Choose Reputable and Relevant Directories
Select high-quality web directories that have a good reputation and are relevant to your industry or niche. Avoid submitting your website to low-quality or spammy directories, as this can have a negative impact on your SEO.
Follow Submission Guidelines
Pay attention to the submission guidelines of each directory and ensure that you provide accurate and relevant information. Inaccurate or incomplete submissions may be rejected, wasting your time and effort.
Craft Compelling Descriptions
Write unique and compelling descriptions for your website that accurately convey its purpose and value. Use relevant keywords naturally while avoiding keyword stuffing.
Focus on Niche-Specific Directories
Consider submitting your website to niche-specific directories that cater specifically to your industry. These directories often have a more targeted audience, increasing the chances of attracting relevant traffic and backlinks.
6. Creating Engaging Infographics for Link Outreach
Infographics are visually appealing and informative representations of data or concepts. They are highly shareable and can serve as valuable assets for link-building. Follow these steps to create engaging infographics for link outreach.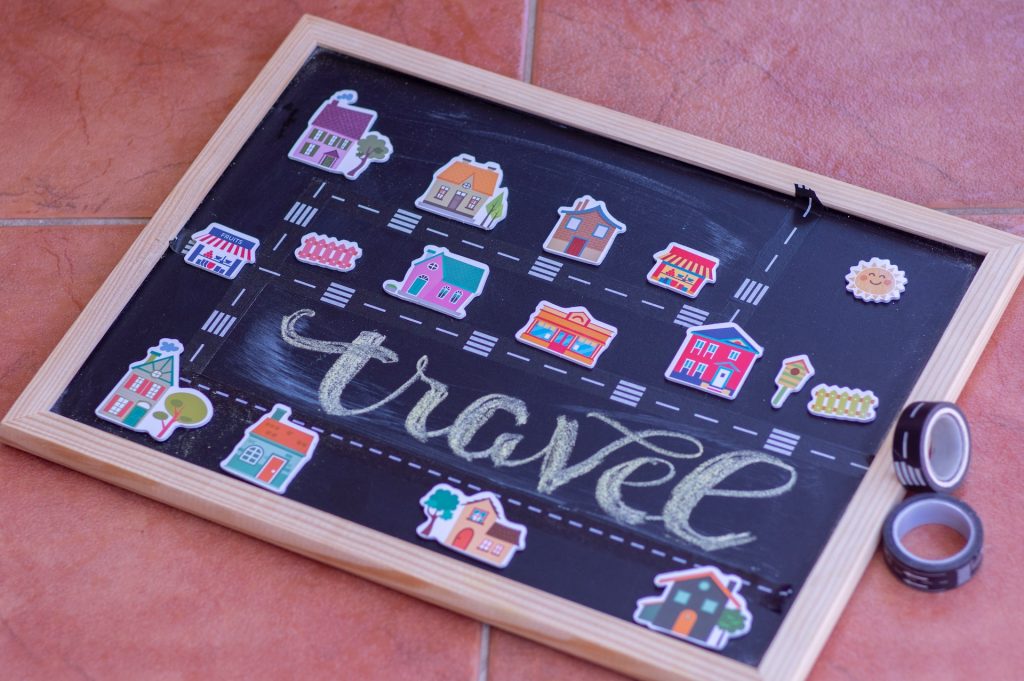 Identify Suitable Topics
Choose topics that are relevant to your industry and have the potential to resonate with your target audience. Look for data, statistics, or processes that can be visually represented.
Gather and Organize Data
Collect accurate and reliable data related to your chosen topic. Organize the data in a logical and easy-to-understand manner.
Design Eye-Catching Infographics
Use graphic design tools or hire a professional designer to create visually appealing infographics. Ensure that the design elements, colors, and typography align with your brand identity.
Add Value and Insight
Accompany the infographic with relevant and insightful commentary or explanations. This enhances the usefulness and shareability of the infographic.
Promote and Outreach
Once your infographic is ready, promote it through various channels, including your website, social media platforms, and industry-specific forums. Reach out to relevant websites, bloggers, and influencers, offering the infographic as a resource. This will increase the likelihood of them sharing the infographic on their websites or social media platforms, providing valuable backlinks to your website.
7. Earning Links through Resource Pages and Roundup Posts
Resource pages and roundup posts are popular types of content where website owners curate a list of valuable resources or compile insights from industry experts. By earning links through resource pages and roundup posts, you can showcase your expertise and gain valuable backlinks. Follow these strategies to earn links through resource pages and roundup posts.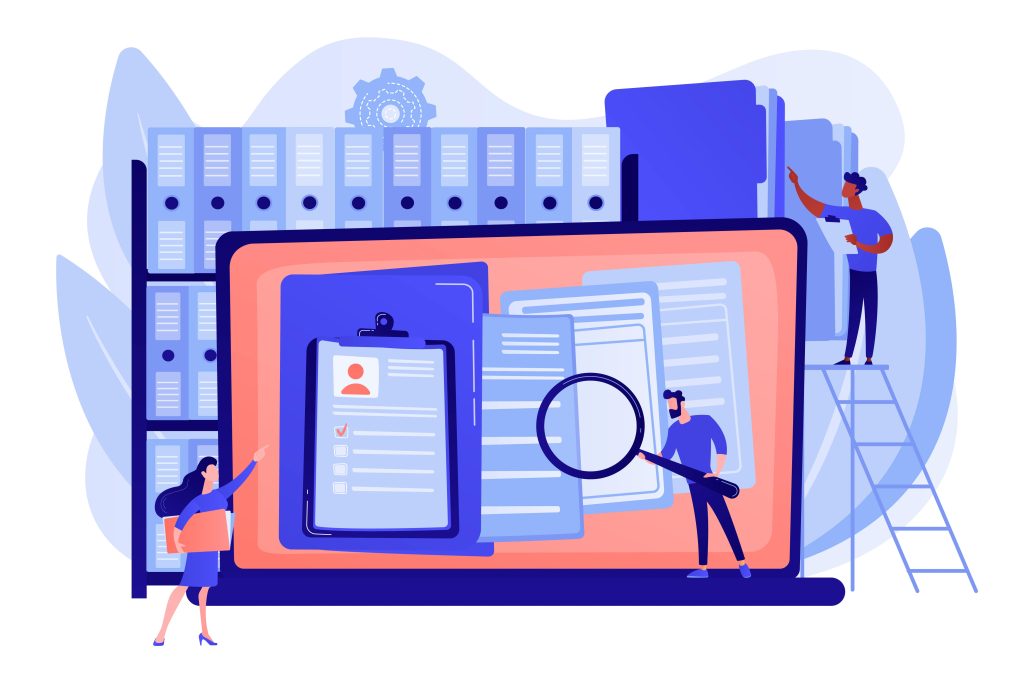 Identify Relevant Resource Pages and Roundup Posts
Research websites within your industry that have resource pages or regularly publish roundup posts. Look for opportunities where your content or expertise aligns with their focus.
Create Valuable and Link-Worthy Content
Develop high-quality content, such as comprehensive guides, tutorials, or research reports, that provide unique insights and valuable information to your target audience. Ensure that your content stands out and offers something different from existing resources.
Reach out to Website Owners
Contact the owners or editors of the websites that have resource pages or publish roundup posts. Introduce yourself, briefly explain the value of your content, and express your interest in being included as a resource or expert in their future posts.
Participate in Expert Roundups
Keep an eye out for opportunities to participate in expert roundups within your industry. Respond to requests for insights or opinions from website owners or bloggers and provide thoughtful and valuable contributions. This can lead to link placements and increased visibility.
8. Listed on Local Business Directories
For businesses with a physical presence or those targeting a specific local market, getting listed on local business directories is essential. These directories provide valuable backlinks and improve your online visibility within your target location. Follow these steps to get listed in local business directories.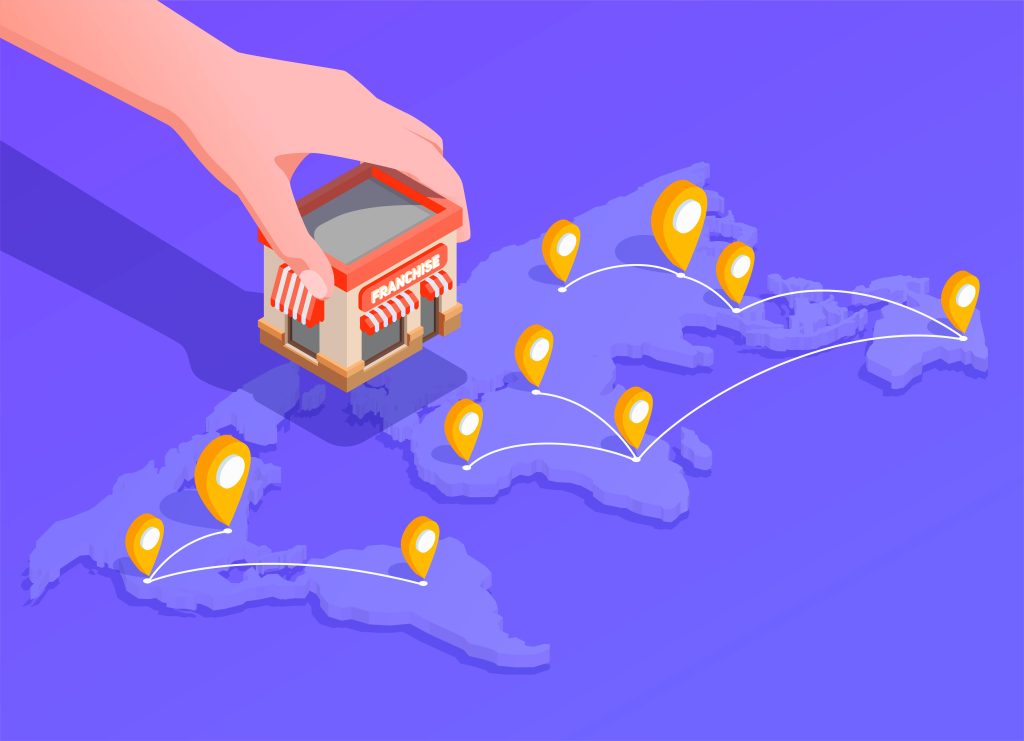 Identify Relevant Local Directories
Research and identify reputable local directories that cater to your target location. Look for directories that have a strong online presence and are frequently used by local consumers.
Claim and Optimize Your Listings
Claim your business listings on the identified directories and ensure that all the information is accurate and up to date. Provide detailed descriptions, contact information, and website URLs. Optimize your listings by incorporating relevant keywords naturally.
Encourage Reviews and Ratings
Encourage your satisfied customers to leave reviews and ratings on the local directories. Positive reviews and high ratings can enhance your reputation and attract more customers. Respond to reviews, both positive and negative, in a professional and timely manner.
Explore Niche-Specific Directories
You need to consider niche-specific directories that focus on your industry or specific services. These directories can provide targeted exposure and backlinks from relevant sources.
9. Press Releases
Press releases are an effective way to generate buzz and attract attention to noteworthy developments or announcements related to your business. They can also serve as valuable sources of backlinks. Follow these guidelines to harness the power of press releases for link-building.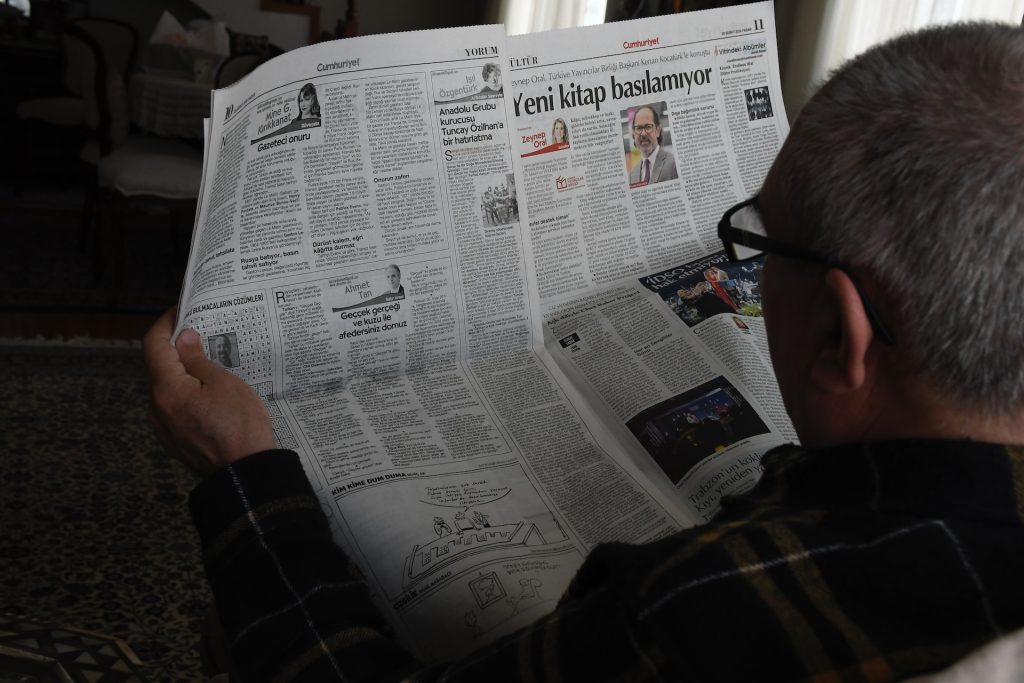 Identify Newsworthy Topics
Determine newsworthy topics or events within your business, such as product launches, major partnerships, awards, or significant milestones. These topics should be of interest to your target audience or industry.
Craft Compelling and Well-Written Press Releases
Write well-crafted press releases that adhere to standard press release formatting and guidelines. Clearly communicate the key information, include quotes, and provide relevant details. Avoid excessive promotional language and focus on providing value to the readers.
Distribute Your Press Releases
Utilize reputable press release distribution services to reach a wide audience and increase the chances of media outlets picking up your press release. Ensure that the distribution service you choose has a strong network and reaches relevant journalists and news outlets.
Reach out to Journalists and Influencers
In distribution services, proactively reach out to journalists and influencers in your industry who might be interested in covering your press release. Personalize your outreach, highlighting the relevance and value of your announcement to their audience.
Optimize Your Press Release for SEO
Incorporate relevant keywords naturally throughout your press release to improve its visibility in search engine results. Include links back to your website and relevant landing pages to drive traffic and acquire valuable backlinks.
10. Email Outreach
Email outreach is a powerful tool for building relationships and acquiring external links. When done strategically and thoughtfully, it can yield positive results. You can use Email Marketing tools and software to send the email to your target audiences. Follow these steps to effectively leverage email outreach for External link building.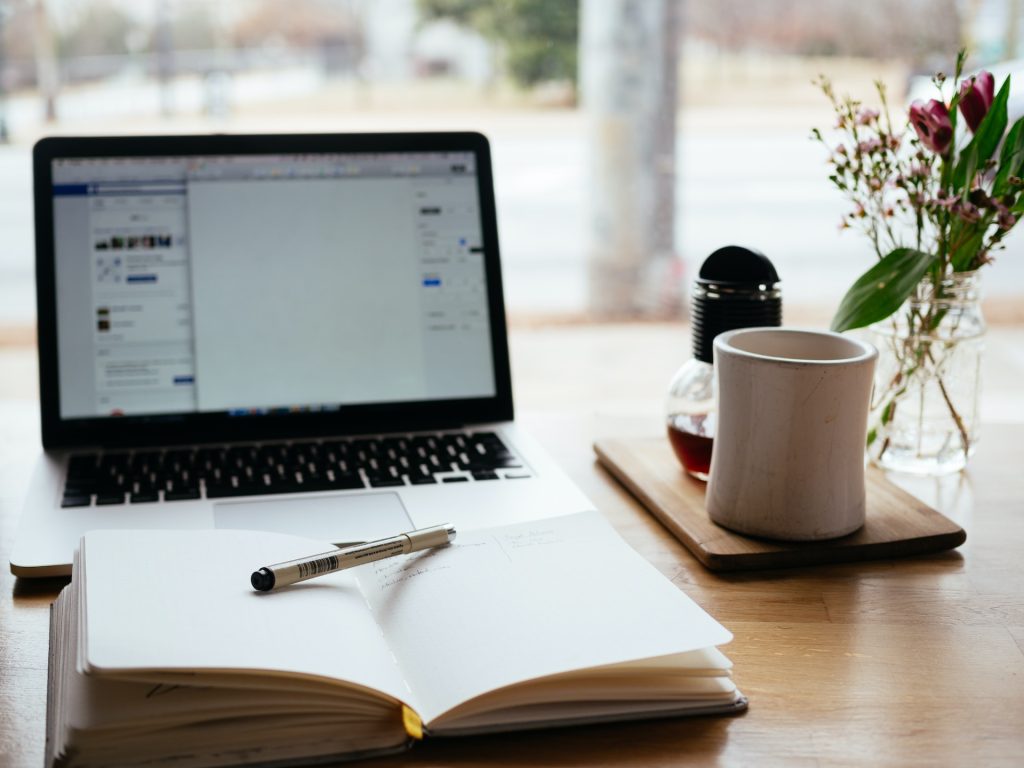 Identify Target Websites and Contacts
Research and identify websites within your industry that have the potential to provide valuable backlinks. Look for websites that are relevant, authoritative, and align with your target audience. Find the appropriate contact information, such as email addresses or contact forms.
Craft Personalized and Compelling Outreach Emails
Write personalized outreach emails that grab the recipient's attention. Start with a personalized greeting and mention something specific about their website or recent content to demonstrate your genuine interest. Clearly state the value you can offer and how it aligns with their website or audience.
Offer Unique and Valuable Content
Provide unique and valuable content ideas, resources, or collaborations that can benefit their audience. Showcase your expertise and explain how your content can complement or enhance their existing content.
Follow up Strategically
If you don't receive a response to your initial email, follow up strategically after a reasonable amount of time. Politely remind the recipient of your previous email and reiterate the value of your proposal. avoid being pushy or aggressive in your follow-up emails.
Maintain Relationships
Even if your initial outreach doesn't result in a backlink, maintain the relationships you've built. Stay engaged with their content, share their articles, and provide value whenever possible. Over time, these relationships may lead to natural link opportunities or collaborations.
Frequently Asked Questions (FAQs) About External Link Building
1. What are the best ways of external link building?
The best ways of external link building include guest blogging, social media outreach, influencer marketing, participating in industry-specific forums, submitting your website to web directories, creating engaging infographics, earning links through resource pages and roundup posts, getting listed on local business directories, harnessing the power of press releases, and building relationships through email outreach.
2. How long does it take to see results from external link building?
The timeline for seeing results from external link-building can vary depending on various factors, such as the competitiveness of your industry, the quality of your content, and the effectiveness of your outreach strategies. it can take several weeks to months to see noticeable improvements in search engine rankings and organic traffic.
3. Is it important to prioritize quality over quantity when it comes to external links?
Yes, prioritizing quality over quantity is crucial when building external links. It's better to have a few high-quality backlinks from authoritative and relevant sources than a large number of low-quality backlinks. Quality backlinks have a stronger impact on your website's visibility, credibility, and search engine rankings.
4. Are reciprocal link exchanges effective for link building?
Reciprocal link exchanges, where two websites agree to link to each other, were once popular but have lost their effectiveness over time. Search engines have become more sophisticated in identifying and devaluing reciprocal links. Instead, focus on acquiring one-way backlinks from high-quality websites through strategies like guest blogging and content.
5. How can I measure the effectiveness of my external link-building efforts?
To measure the effectiveness of your external link-building efforts, you can use various metrics and tools. Monitor your website's search engine rankings, organic traffic, and referral traffic from external sources. Track the number and quality of backlinks you acquire over time. utilize tools like Google Analytics and SEO analytics platforms to gain insights into the impact of your link building on your overall website performance.
6. Should I focus on building links only from high-domain authority websites?
A6: While obtaining backlinks from high-domain authority websites is beneficial, it's important to maintain a diverse link profile. Building links from a variety of websites, including niche-specific and industry-relevant sources, can contribute to a more natural and balanced link profile. Focus on acquiring links from websites that have relevance to your industry and a good reputation, rather than solely relying on domain authority as the determining factor.
Conclusion
In the ever-evolving landscape of SEO, external link-building remains a fundamental and powerful strategy for improving website visibility and organic rankings. By implementing the best ways of external link building, such as guest blogging, social media outreach, participating in industry-specific forums, creating engaging infographics, and leveraging press releases and email outreach, you can acquire high-quality backlinks and establish your website as a trusted authority in your niche.