search engine optimization (SEO) plays a crucial role in determining the online visibility and success of businesses. While many individuals and organizations resort to unethical practices, known as black hat SEO, to achieve quick results, these techniques can have serious consequences and harm their reputation in the long run. There you know about the ethical alternatives to black hat SEO, offering insights into effective strategies that can improve your website's ranking and visibility without compromising your integrity.
What is Black Hat SEO?
Black hat SEO refers to the use of unethical techniques and strategies to manipulate search engine algorithms and achieve higher rankings in search results. These practices violate search engine guidelines and aim to exploit weaknesses in the system. Examples of black hat SEO techniques include keyword stuffing, hidden text, cloaking, link farms, and private blog networks.
Negative Impacts of Black Hat SEO
Engaging in black hat SEO techniques may provide short-term benefits, but the long-term consequences can be severe. Search engines are constantly improving their algorithms to identify and penalize websites that employ unethical practices. Once detected, a website can be removed from search results or suffer significant drops in ranking, leading to decreased organic traffic and loss of credibility. Additionally, users may have negative experiences when visiting websites that engage in black hat techniques, leading to a loss of trust and potential customers.
Beyond Black Hat SEO: The Ethical Alternatives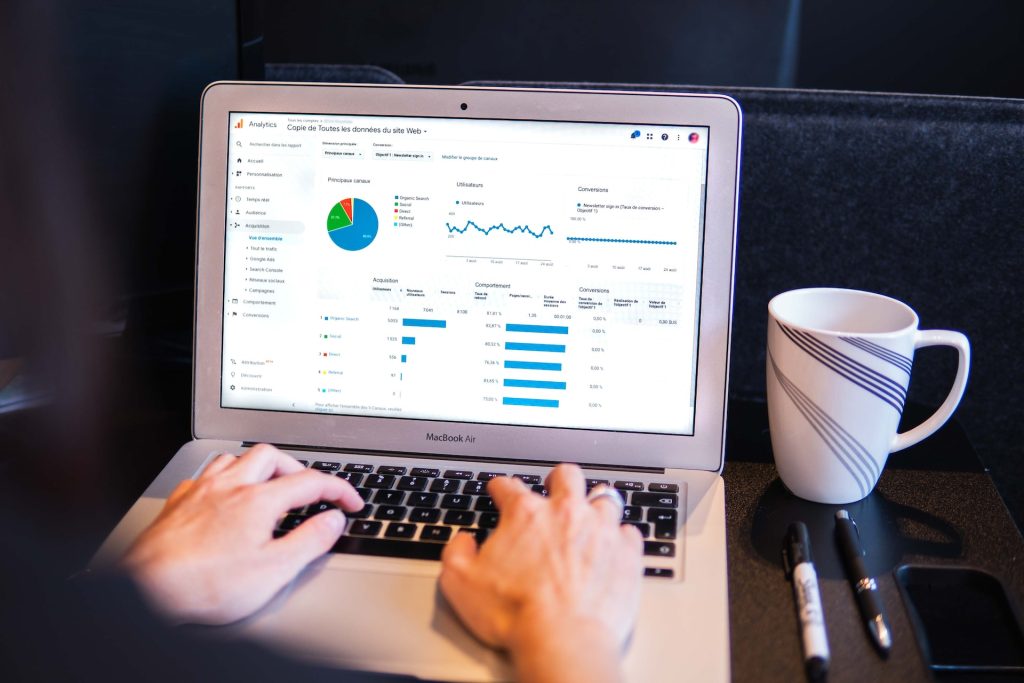 1. Quality Content Creation and Optimization
One of the most effective and ethical strategies in SEO is the creation of high-quality, valuable content. Focus on producing informative articles, blog posts, videos, and other forms of content that address your target audience's needs and provide solutions to their problems. Optimize this content by incorporating relevant keywords naturally, ensuring readability, and maintaining a consistent publishing schedule.
2. White Hat Link Building Strategies
Link building remains an integral part of SEO, but it must be approached ethically. Instead of buying links or participating in link schemes, focus on building genuine relationships with other reputable websites and influencers in your industry. Guest blogging, creating link-worthy content, and participating in industry forums are some legitimate ways to earn high-quality backlinks.
3. Website Optimization and User Experience
Optimizing your website for both search engines and users is essential. Ensure your website loads quickly, is mobile-friendly, and provides an intuitive user experience. Improve navigation, use descriptive URLs, and create well-structured content with headings, subheadings, and bullet points to enhance readability.
4. Social Media Engagement
Social media platforms provide opportunities to engage with your audience, build brand awareness, and improve SEO. Regularly share your content, interact with followers, and encourage social sharing. The more engagement and shares your content receives, the higher the chances of attracting organic traffic and increasing your website's visibility.
5. Building Relationships with Influencers
Collaborating with influencers can significantly boost your SEO efforts. By partnering with influential individuals in your industry, you can increase brand exposure, gain backlinks from reputable sources, and access a wider audience. Engage with influencers through guest contributions, joint projects, or endorsements to create mutually beneficial relationships.
6. Local SEO and Online Directories
For businesses targeting specific geographical areas, optimizing for local SEO is very important. Claim your business on online directories such as Google My Business, Bing Places, and Yelp. Provide accurate and up-to-date information, including your address, phone number, and business hours. Encourage customers to leave reviews, as positive reviews can improve your local search visibility.
7. Mobile Optimization
As more users access the internet through mobile devices, optimizing your website for mobile is no longer optional. Ensure your website is responsive and provides a seamless browsing experience across different screen sizes. Mobile optimization is not only important for user experience but also a ranking factor in search engine algorithms.
9. Voice Search Optimization
With the rise of voice assistants like Siri, Alexa, and Google Assistant, optimizing your website for voice search is becoming increasingly important. Consider how people ask questions verbally and incorporate natural language into your content. Use long-tail keywords and provide concise answers to common questions.
10. Structured Data Markup
Implementing structured data markup, such as Schema.org, helps search engines understand your website's content better. This markup provides additional context and information about your pages, making them more likely to appear in rich snippets and featured snippets, which can enhance your visibility in search results.
11. Monitoring and Analyzing Performance
Regularly monitor and analyze your website's performance using tools like Google Analytics and Google Search Console. Track keyword rankings, organic traffic, user behavior, and other relevant metrics. This data will help you identify areas for improvement, measure the effectiveness of your SEO efforts, and make data-driven decisions to optimize your website further.
Frequently Asked Questions
1. Can black hat SEO techniques really boost my website's ranking quickly?
While black hat SEO techniques may yield temporary ranking improvements, search engines are becoming increasingly adept at detecting and penalizing such practices. Engaging in black hat techniques can have long-term negative consequences, including loss of organic traffic and damage to your website's reputation. It is always advisable to focus on ethical SEO practices for sustained and legitimate growth.
2. Are ethical SEO practices time-consuming?
Ethical SEO practices do require time and effort. they provide long-term benefits and build a solid foundation for your website's success. By consistently producing high-quality content, earning genuine backlinks, and optimizing your website for both search engines and users, you can achieve sustainable growth and visibility over time.
3. How can quality content improve my website's SEO?
Quality content is key to SEO success. Search engines prioritize valuable and informative content that meets users' needs. By creating content that addresses relevant topics, incorporates appropriate keywords, and provides genuine value to your audience, you increase the likelihood of attracting organic traffic, gaining backlinks, and improving your website's visibility.
4. Are backlinks still important for SEO?
Yes, backlinks remain an important ranking factor in SEO. the quality and relevance of backlinks matter more than quantity. Focus on earning backlinks from reputable websites within your industry through genuine relationships, quality content, and collaborations. High-quality backlinks can improve your website's authority, visibility, and organic traffic.
5. How can social media engagement impact SEO?
While social media engagement doesn't directly influence search engine rankings, it can indirectly impact SEO. By sharing your content on social media platforms, encouraging social sharing, and engaging with your audience, you increase the chances of attracting organic traffic, gaining backlinks, and improving brand visibility—all of which can positively impact your SEO efforts.
6. Is mobile optimization necessary for SEO?
Yes, With the increasing number of users accessing the internet through mobile devices, optimizing your website for mobile is essential. Mobile optimization improves user experience, reduces bounce rates, and enhances your website's visibility in search results. search engines prioritize mobile-friendly websites, making them an important ranking factor in SEO.
Conclusion
In the realm of SEO, it's crucial to adopt ethical practices that prioritize long-term success over short-term gains. Beyond black hat SEO techniques, the ethical alternatives discussed in this article offer effective strategies for improving your website's visibility and ranking. By focusing on quality content, white hat link building, website optimization, social media engagement, and other legitimate techniques, you can enhance your online presence while maintaining your integrity and building a sustainable SEO strategy.