Whey Protein has become a staple in the fitness and health world, touted for its numerous benefits and versatility. From athletes and bodybuilders to individuals looking to improve their overall well-being, Whey Protein has garnered a significant following. In this article, you know everything about the uses, benefits, and side effects of Whey Protein, providing you with valuable insights based on both expert knowledge and real-life experiences.
What is Whey protein?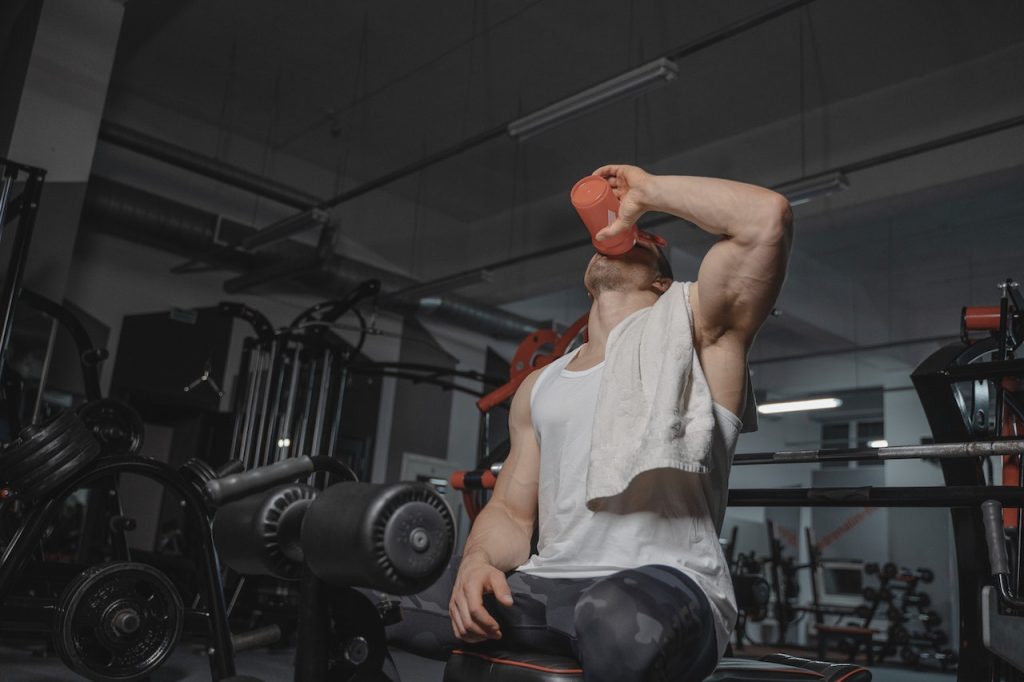 It is a high-quality protein derived from milk during the cheese-making process. It is one of the two major proteins found in milk, the other being casein. When milk is coagulated to produce cheese, the liquid part that separates is known as whey. This whey contains a substantial amount of protein, which is further processed and purified to obtain whey protein powder or concentrate. It is considered a complete protein, meaning it contains all nine essential amino acids that the human body cannot produce on its own and must obtain through the diet. It is highly bioavailable and easily digestible, making it an excellent source of protein for various purposes, such as muscle building, post-workout recovery, and overall protein supplementation.
There are different types of whey protein available on the market, including whey protein isolate, whey protein concentrate, and whey protein hydrolysate. These varieties have varying protein content and levels of processing, making them suitable for different dietary needs and preferences.
Athletes, bodybuilders, and fitness enthusiasts often use whey protein supplements to support their training goals and muscle recovery. It can also be found in various food products like protein bars, shakes, and baked goods. Additionally, it can be a valuable addition to the diets of individuals who have difficulty meeting their protein requirements through whole foods alone.
It's important to note that while whey protein offers many benefits, individuals with lactose intolerance or dairy allergies should be cautious, as whey protein is derived from milk and may not be suitable for them. In such cases, plant-based protein sources like soy, pea, or hemp protein can be good alternatives. Always consult with a healthcare professional or registered dietitian before making significant changes to your diet or adding supplements.
Whey Protein Uses and Benefits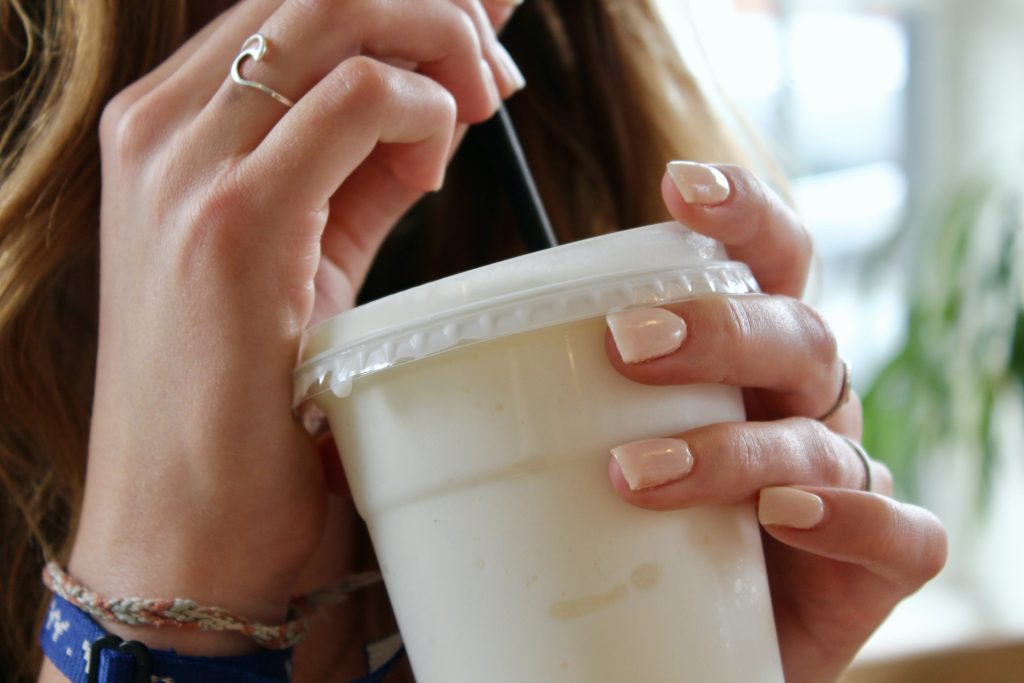 Whey Protein is a high-quality protein derived from milk during the cheese-making process. It is rich in essential amino acids, making it an ideal supplement for various purposes. Know about the key uses, benefits, and side effects of this protein powerhouse.
1. Muscle Growth and Repair
Whey Protein is renowned for its role in muscle growth and repair. Due to its high concentration of branched-chain amino acids (BCAAs), particularly leucine, it stimulates protein synthesis and supports the growth and repair of lean muscle tissue. Regular consumption of Whey Protein, combined with a proper exercise regimen, can lead to significant muscle gains.
2. Weight Management
For individuals aiming to lose weight or maintain a healthy weight, Whey Protein can be a valuable ally. Its high protein content promotes satiety, helping to reduce hunger and cravings. Additionally, it boosts metabolism, leading to enhanced fat burning and preservation of lean body mass.
3. Post-Workout Recovery
After an intense workout, the body needs adequate nutrients to recover and repair. Whey Protein provides a quick and convenient source of essential amino acids, which aids in post-workout recovery and reduces muscle soreness. It can be beneficial in the recovery process after surgery, helping to rebuild tissues and strength.
4. Enhanced Athletic Performance
Athletes often turn to Whey Protein to improve their performance. The amino acids in Whey Protein help increase endurance, stamina, and overall athletic performance, allowing athletes to push their limits and achieve new milestones.
5. Immune System Support
Whey Protein contains immunoglobulins and lactoferrin, which contribute to a strengthened immune system. Regular consumption can enhance the body's ability to fend off infections and illnesses.
6. Cardiovascular Health
Research suggests that Whey Protein may have positive effects on cardiovascular health. It can help lower LDL cholesterol levels and reduce blood pressure, reducing the risk of heart disease.
7. Diabetes Management
For individuals with type 2 diabetes, Whey Protein may offer potential benefits. Studies indicate that it can improve insulin sensitivity and glucose metabolism, aiding in blood sugar control.
8. Antioxidant Properties
Whey Protein contains antioxidants that combat oxidative stress and free radicals, protecting the body from cellular damage and promoting overall well-being.
9. Aiding Digestion
Whey Protein is easily digestible compared to other protein sources, making it an excellent option for those with sensitive digestive systems.
10. Bone Health
Research suggests that regular consumption of Whey Protein may contribute to improved bone health, reducing the risk of osteoporosis and fractures.
11. Managing Hunger in Medical Settings
In medical settings, Whey Protein can be used to manage hunger in patients who are unable to consume solid foods. It provides a nutritious and easily digestible alternative.
12. Support during Pregnancy
Pregnant women may benefit from the additional protein intake provided by Whey Protein to support both their nutritional needs and the developing fetus.
13. Nutritional Support for the Elderly
The elderly often face challenges in meeting their nutritional requirements. Whey Protein can be an essential supplement to support muscle maintenance and overall health in aging individuals.
14. Combating Age-Related Muscle Loss
Sarcopenia, the age-related loss of muscle mass, can be mitigated with the consumption of Whey Protein. It helps preserve muscle tissue, promoting better mobility and independence in older adults.
15. Cognitive Function
Emerging research suggests that Whey Protein may positively influence cognitive function and brain health.
16. Skin Health
Collagen, a protein vital for skin health, is boosted by the amino acids in Whey Protein, contributing to healthier and more youthful-looking skin. The amino acids present in Whey Protein also benefit hair and nail health, promoting strength and vitality.
18. Energy Boost
Whey Protein can provide a quick and sustainable energy boost, making it a valuable pre-workout supplement Some studies suggest that Whey Protein may have a positive impact on stress management and mood regulation.
19. Gut Health
Whey Protein may promote a healthy gut microbiome, supporting digestive health and overall well-being. In certain conditions, Whey Protein can aid in maintaining liver function and supporting liver health.
20. Additional Benefits
While not a cure, Whey Protein can offer supportive benefits to individuals undergoing cancer treatments. For individuals with lactose intolerance, Whey Protein isolate provides a low-lactose alternative to traditional whey products. Incorporating Whey Protein into a balanced diet can contribute to overall wellness and vitality.
Some Side Effects and Drawbacks of Using Why Protein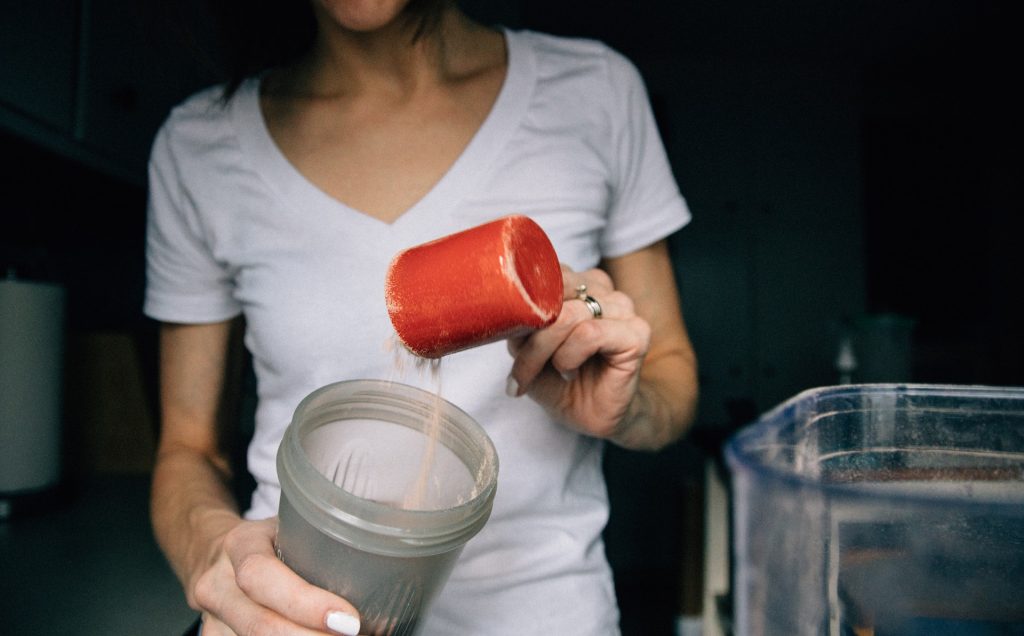 Whey protein has gained immense popularity as a dietary supplement among fitness enthusiasts and athletes. It is a high-quality protein derived from milk during the cheese-making process. Whey protein offers several health benefits, including muscle growth, weight management, and improved immunity. Like any other supplement, it's essential to be aware of potential side effects that may arise from its consumption. Know the following side effects of whey protein to help you make informed decisions about its usage.
1. Digestive Issues
Some individuals may experience digestive problems such as bloating, gas, and stomach cramps when consuming whey protein. This could be due to lactose intolerance or a sensitivity to dairy products. If you have a history of digestive issues, it's advisable to consult a healthcare professional before incorporating whey protein into your diet.
2. Allergic Reactions
Whey protein is derived from milk, and some people may be allergic to dairy proteins. Allergic reactions to whey protein can range from mild symptoms like itching and hives to severe reactions like anaphylaxis. It's crucial to be vigilant about any signs of allergic reactions and discontinue whey protein consumption immediately if you experience any adverse effects.
3. Kidney Strain
There is a misconception that high protein intake, including whey protein, can lead to kidney damage. For individuals with pre-existing kidney conditions, excessive protein consumption may indeed strain the kidneys. However, for healthy individuals, moderate whey protein intake is generally considered safe and does not pose a risk to kidney health.
4. Liver Issues
In some rare cases, consuming excessive amounts of whey protein supplements can put a strain on the liver. The liver is responsible for metabolizing protein, and an overload of protein consumption can lead to liver complications. It is essential to follow the recommended dosage guidelines and consult a healthcare professional if you have any liver concerns.
5. Acne Breakouts
For some individuals, whey protein may exacerbate acne breakouts. The hormone-insulin-like growth factor 1 (IGF-1) present in whey protein can stimulate the production of sebum, leading to acne formation. If you notice an increase in acne after starting whey protein supplementation, it might be wise to reduce the dosage or consider alternative protein sources.
6. Unintended Weight Gain
Whey protein supplements often contain additional calories and carbohydrates to enhance their taste and texture. Consuming these supplements without considering their caloric content can lead to unintended weight gain. It's crucial to factor these calories into your overall daily intake to avoid weight management issues.
7. Interference with Medications
It can interact with certain medications, affecting their absorption and efficacy. If you are taking any prescription medications, especially those related to blood pressure or blood sugar management, consult your healthcare provider before adding whey protein to your diet.
8. Gout Flares
People with a history of gout or elevated uric acid levels should be cautious with whey protein consumption. Whey protein contains purines that can increase uric acid levels and trigger gout flares in susceptible individuals.
9. Calcium Imbalance
Whey protein is rich in calcium, which is beneficial for bone health. However, excessive calcium intake can lead to imbalances in the body, affecting the absorption of other essential minerals like iron and zinc. It's vital to maintain a balanced intake of nutrients.
10. Dehydration
High protein intake, including whey protein, can increase the body's need for water. Failure to consume an adequate amount of water while taking whey protein supplements can lead to dehydration. Be sure to stay well-hydrated when using whey protein.
FAQs
Can Whey Protein be used as a meal replacement?
While Whey Protein can serve as a convenient and nutritious snack, it should not replace balanced meals in a healthy diet.
Is Whey Protein suitable for vegans?
No, Whey Protein is derived from milk, making it unsuitable for vegans. Plant-based alternatives like pea or soy protein are better options.
What is the recommended daily intake of Whey Protein?
The optimal daily intake varies based on individual goals and activity levels. Generally, 20-30 grams per serving, 1-3 times a day, is common.
Can pregnant women consume Whey Protein?
Pregnant women can consume Whey Protein, but it's essential to consult a healthcare professional before adding any supplements to their diet.
Can Whey Protein help with weight loss?
Yes, Whey Protein can aid in weight loss by promoting satiety, supporting metabolism, and preserving lean muscle mass.
Is Whey Protein safe for children?
While Whey Protein is safe for most children, it's essential to consult a pediatrician before introducing any supplements into a child's diet.
Can I use whey protein if I am lactose intolerant?
Yes, individuals with lactose intolerance can still use whey protein. Opt for whey protein isolate, which contains minimal lactose, or try a lactose-free whey protein supplement.
How much Quantity of whey protein should I consume daily?
The recommended daily intake varies based on individual factors such as age, weight, and activity level. Generally, 20-25 grams of whey protein per serving is sufficient for most people.
Conclusion
Whey Protein is a versatile and highly beneficial supplement with a wide range of uses and benefits. From supporting muscle growth and post-workout recovery to promoting overall wellness, it can significantly enhance your fitness journey and quality of life. However, it's crucial to consume Whey Protein in moderation and consult a healthcare professional if you have any underlying health conditions or concerns.