Graphic designing is a dynamic and creative field that plays a crucial role in visual communication. Whether it's for marketing materials, websites, logos, or product packaging, graphic design is all around us. To excel in this industry, it's essential to understand the key factors that make a design stand out and effectively convey the intended message. Know the Essential elements that every graphic designer should consider when creating stunning visuals.
What Is Graphic Designing?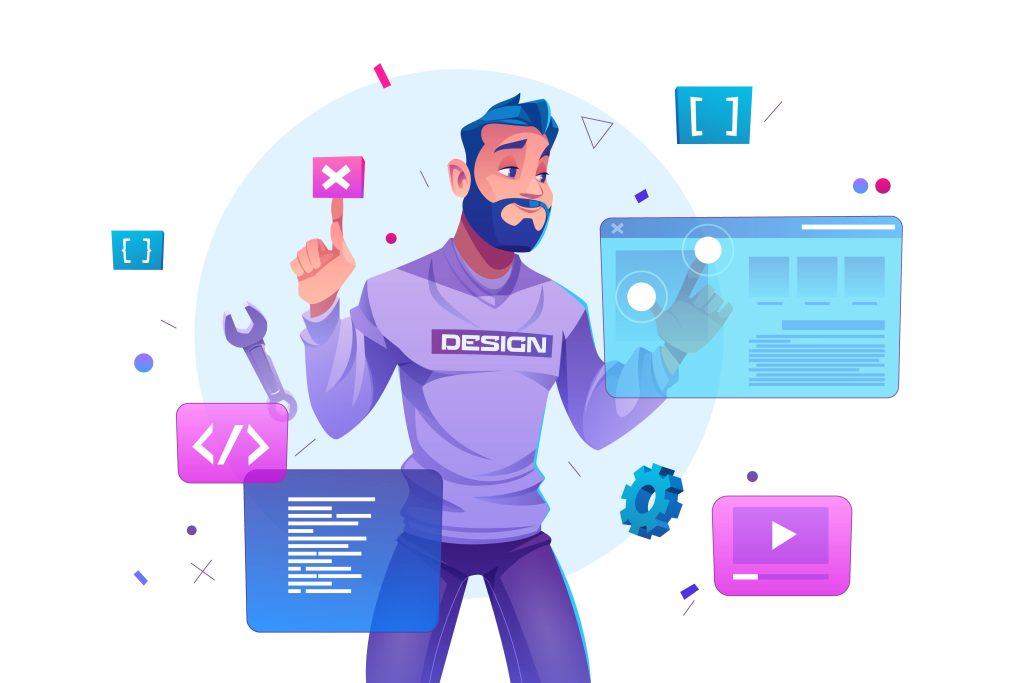 Graphic design is a creative discipline that involves the visual communication of ideas, concepts, and information using various elements such as images, typography, colors, and layout. It is the art of combining these elements strategically to convey a message, evoke emotions, or create a particular aesthetic experience.
Graphic designers use their skills to create a wide range of visual materials, including logos, posters, brochures, websites, advertisements, packaging, and more. They work with clients or employers to understand the project's objectives and target audience, ensuring that the design effectively communicates the intended message.
Key Factors of Graphic Designing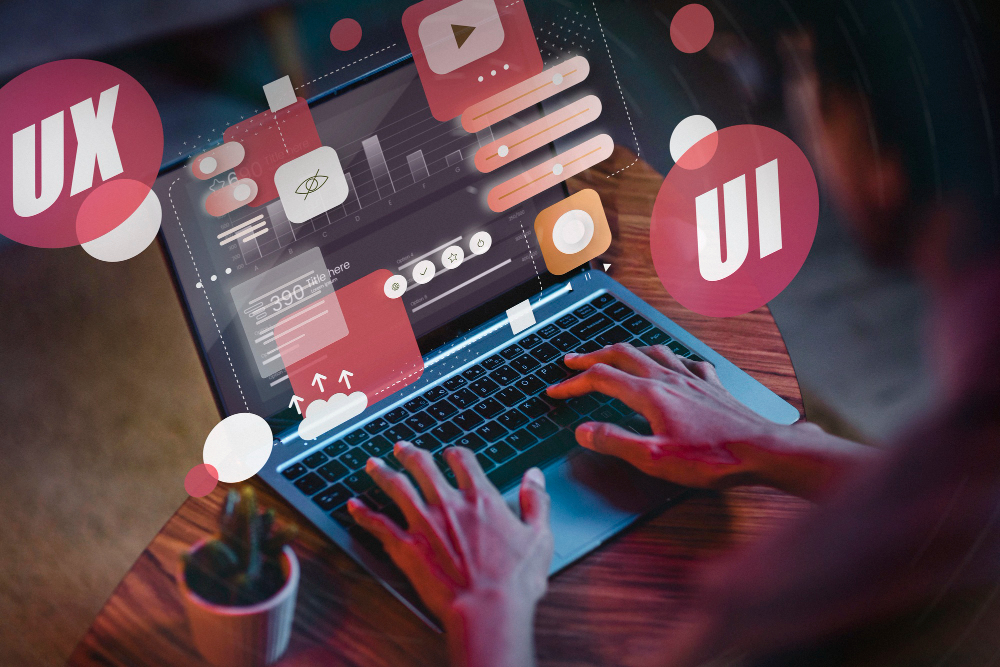 1. Color Theory
Color is one of the most fundamental aspects of graphic design. Understanding the psychology of colors and how they evoke emotions is essential for creating impactful designs. Colors can influence perceptions, feelings, and even decision-making processes. For instance, warm colors like red and orange can evoke passion and excitement, while cool colors like blue and green often convey a sense of calm and serenity.
2. Typography
Typography is the art of arranging and designing text in a visually appealing way. It involves choosing the right fonts, sizes, and spacing to create a harmonious layout. A well-designed typography can enhance readability and complement the overall design. Avoid using too many fonts in a single design, as it can lead to a cluttered and confusing appearance.
3. Striking a Balance in Composition
The composition is the arrangement of elements within a design. Achieving a balanced composition is essential to create visually pleasing designs. Use the rule of thirds or the golden ratio to guide the placement of key elements. An unbalanced composition can make the design feel awkward and unprofessional.
4. Keeping it Simple and Minimalistic
Simplicity is the ultimate sophistication in graphic design. Avoid cluttering designs with unnecessary elements. Embrace negative space to give your design room to breathe. A clean and minimalistic approach can convey a sense of elegance and professionalism.
5. Consistency and Branding
Branding is crucial for any business, and graphic design plays a significant role in building brand identity. Consistency in design elements such as colors, fonts, and imagery helps establish brand recognition. Make sure that your designs align with the brand's personality and message. Your Business Logo is an important identity for your business.
6. Target Audience
Every design should be tailored to the target audience. Understand their preferences, demographics, and needs to create designs that resonate with them. A design that appeals to teenagers might not have the same impact on seniors.
7. Emphasizing Visual Hierarchy
Visual hierarchy is about organizing elements to guide the viewer's attention. Important information should stand out and be easily scannable. Use size, contrast, and positioning to create a clear visual hierarchy in your designs.
8. Embracing Versatility
Designs are used across various platforms, from digital media to print materials. Embrace versatility in your designs, ensuring they look good and are legible in different formats and sizes.
9. Cultural Sensitivity
Be aware of cultural nuances and sensitivities when designing for diverse audiences. Colors, symbols, or gestures may have different meanings in different cultures, and it's essential to avoid unintentional offense.
10. Incorporating Trends Wisely
Design trends come and go, but timeless designs remain effective. While it's essential to be aware of current trends, use them judiciously and consider how they align with the brand and message.
11. Conducting A/B Testing
In the world of graphic design, A/B testing is valuable. Create variations of a design and test them with the target audience to see which one performs better in achieving the intended goal.
12. Staying Updated with Tools and Technology
Graphic design tools and software constantly evolve. Stay updated with the latest advancements to leverage technology for more efficient and creative designs.
13. Leveraging User Experience (UX) Principles
Graphic design and user experience go hand in hand. Consider how the design impacts the user's journey and interactions with a product or service.
14. Integrating Storytelling
Compelling designs often tell a story. Whether it's through illustrations, photography, or text, incorporating storytelling elements can create a memorable and engaging experience for the audience.
15. Mastering Image Editing
Image editing skills are vital for graphic designers. Familiarize yourself with tools like Adobe Photoshop to manipulate and enhance visuals.
16. Balancing Creativity and Client Briefs
While creativity is essential, graphic designers often work with specific client briefs. Balancing artistic expression with meeting client requirements is key to successful projects.
17. Embracing Constructive Criticism
Feedback is invaluable for growth. Be open to constructive criticism and use it to improve your skills and designs.
18. Time Management
Graphic design projects often have deadlines. Learning effective time management helps deliver projects on time without compromising quality.
19. Networking and Collaboration
Building a professional network and collaborating with other creatives can lead to exciting opportunities and fresh perspectives.
20. Intellectual Property Awareness
Respect copyright laws and intellectual property rights when using stock images or resources in your designs.
21. Environmental Responsibility
Sustainability is becoming increasingly important. Consider the environmental impact of your designs and opt for eco-friendly practices whenever possible.
22. Embracing Failure and Learning
Not every design will be a success, and that's okay. Embrace failures as learning opportunities and use them to grow as a designer.
23. Seeking Inspiration Everywhere
Inspiration can come from unexpected sources. Keep an open mind and draw inspiration from nature, art, architecture, and various cultures.
24. Mentoring and Supporting Others
Supporting fellow designers and aspiring creatives fosters a positive and collaborative design community. You can join Graphic Design Forums and Community blogs to know a depth knowledge about Graphic Designing.
25. Continuous Learning and Improvement
The field of graphic design is constantly evolving. Commit to lifelong learning and consistently strive to improve your skills and knowledge. Graphic Design has no limit to learning, When you are starting to learn about Graphic Design then you will get to learn a lot of things about the software, functions of graphic design software, apps, and their innovative features, etc.
FAQs
How important is color theory in graphic design?
Color theory is fundamental in graphic design as it influences emotions, perceptions, and brand identity. By understanding the psychology of colors, designers can create powerful visuals that resonate with the audience.
Why is simplicity crucial in graphic design?
Simplicity enhances readability, conveys messages effectively, and creates a visually pleasing experience. Cluttered designs can overwhelm viewers and distract them from the intended message.
How can I balance creativity with client briefs?
Balancing creativity and client requirements involves effective communication and understanding the client's goals. Collaborate with the client to find innovative solutions that align with their vision.
What role does user experience (UX) play in graphic design?
User experience is vital in graphic design, as it focuses on how users interact with a design or product. A well-designed user experience enhances engagement and satisfaction.
How do I stay updated with the latest graphic design tools?
Follow industry blogs, attend workshops, and participate in webinars to stay informed about the latest tools and trends in graphic design.
How can I effectively manage time for design projects?
Create a timeline and prioritize tasks to manage time efficiently. Use project management tools to stay organized and on track.
Conclusion
Key factors of graphic design require a combination of creativity, technical skills, and a deep understanding of the audience. By incorporating color theory, typography, composition, and other essential elements, designers can create compelling visuals that leave a lasting impact. Continuous learning, embracing challenges, and staying open to inspiration are the pillars that propel graphic designers to new heights of excellence.