The gaming industry is proliferating, and many gamers need the best routers, PCs, keyboards, headsets, and many other components. Gaming headsets have been in colossal trend recently, and many companies provide excellent headsets to gamers. These headsets are not only about delivering the best sound but also offer some other features. One can see many players on YouTube who have improved their gameplay by just changing their headsets. Hence, it plays a vital role in gaming competitions and while playing online games.
Many different headsets focus on various aspects as per the gamers' needs. Some headphones concentrate on comfort, while some focus on the excellent microphone for comms. Then, the wired and wireless headsets also provide distinctive features and price ranges; all these factors must be considered while purchasing headphones. The following article contains information about headphones' essential elements and some best headsets available in 2022.
Importance of Using Gaming Headsets
It is the best decision of any gamer to get a gaming headset that can satisfy their gaming needs. The top gaming headsets offer many essential and unique features. An excellent headset must provide comfort for extended periods of wear and the best sound while enjoying games. Hence, the following are some factors that tell the importance of using gaming headsets: –
They must be able to block the external noises and help you to focus on the game.
The headsets must help you limit the disturbance and not disturb the nearby people.
It must help you to communicate appropriately with your teammates without any disturbance.
Most importantly, it helps you provide superior sound quality to enjoy your games.
Gaming headsets are cheaper than a decent sound system, which helps save money.
The headsets are also durable and can be used for several tasks other than gaming.
It also helps you to focus on your gameplay and perform well in online games.
These were the essential features that must be present in a gaming headset. Depending on the headset one buys, one can get many other features. But, getting the best headset is necessary to boost the gameplay, enjoy gaming, and win tournaments.
Best 6 Gaming Headsets for Pro Gamers Available In 2023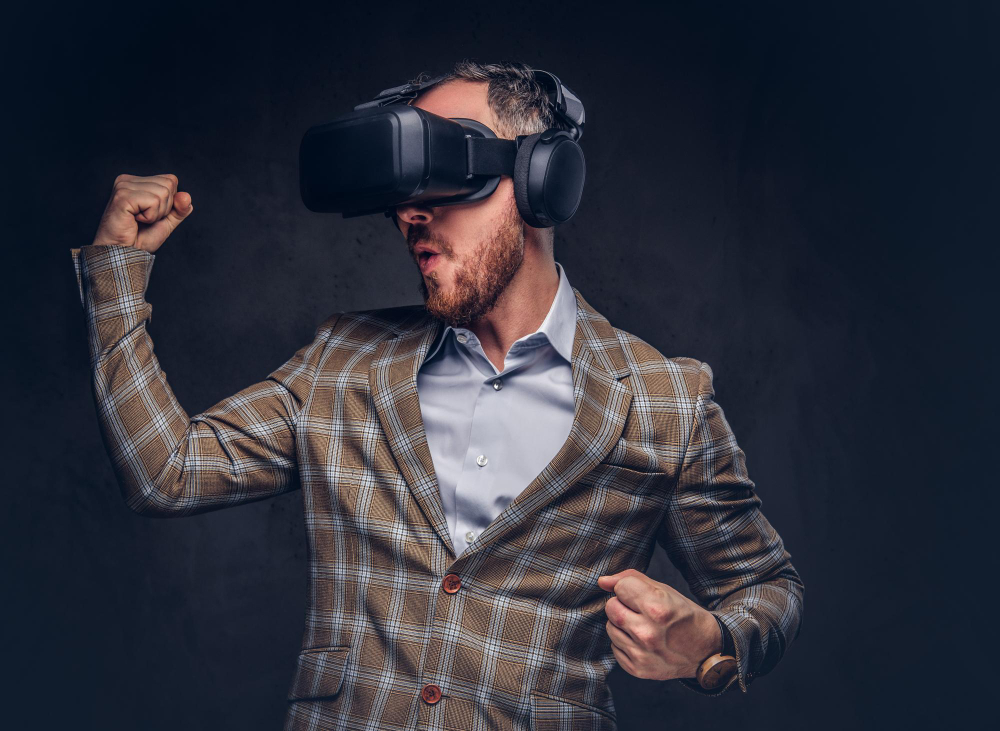 Many companies will provide you with the best headsets for improving your gaming experience. We have shortlisted the eight best headphones that one can buy with unique features and the latest advancements.
The following are the headphones that can be used to improve the gaming quality, enjoy songs, and watch movies on PC, experiencing the best sound: –
1. Razer BlackShark V2
Razer BlackShark V2 will offer the best sound features and clarity at a great price. It will help to get the best parts at an affordable price compared to other similar headsets.
Specifications
It comes with a Razer TriForce, Titanium 50mm driver.
This headset has a frequency response of 12Hz to 28,000Hz.
It has killer audio quality, easy-to-use software, and is available at a great price.
Features
This headset is comfortable and offers excellent audio features.
It has restrained styling and is best used for marathon gaming sessions.
The Razer BlackShark V2 comes with a detachable noise-canceling mic and in-line cable controls.
2. Razer Kraken X
Razer Kraken X is a budget-friendly headset that provides the best features in that price range. It is best for PC gamers as it offers virtual 7.1 surround sound, allowing users to enjoy gaming enormously.
Specifications
This headset comes with Neodymium magnets and 40mm drivers.
They have connectivity of 3.5mm, similar to most other headsets.
The frequency response offered by them is from 12Hz to 8,000Hz.
Features
The Razer Kraken X provides you with 7.1 surround sound.
These headsets are ultra-lightweight and provide the best user experience.
They also have a comfortable leatherette head cushion.
3. Hyper X Cloud Alpha
Hyper X Cloud Alpha is one of the most praised headsets by gamers. The huge new battery which powers this headset makes it unique from the other headsets.
Specifications
These are the best wireless headphones compared to the other wireless ones.
They have dynamic 50mm drivers with Neodymium magnets.
One can connect them wirelessly with a 2.4GHz wireless dongle.
Features
It comes with a bidirectional detachable microphone for convenient usage.
One can use it to listen to music and audio and enjoy gaming.
The Hyper X Cloud Alpha is comfortable and has amazing battery life.
4. Epos H6PRO
Eps H6PRO is a headset with the fanciest 42mm drivers, which enables them to sound great. It is also available in open-back or closed-back options, making it different than the other headsets.
Specifications
It has a 42mm driver, which is dynamic in nature.
The frequency response of this headset is between 20Hz and 20,000Hz.
The Epos H6PRO also comes with excellent sound quality and features.
Features
This headset comes with a removable mic, making it easy to use for several purposes.
The Epos H6PRO also comes with open/closed-back options.
It is comfortable and has a removable and flip-to-mute microphone in it.
5. Beyerdynamic MMX 100
Beyerdynamic MMX 100 is the best headset because of its design, build quality, excellent audio, and amazing microphone. It is not heavy compared to the other headsets and can be used for long hours.
Specifications
The driver in this headset is 40mm Beryllium and is dynamic in nature.
It has a great frequency response of 5Hz to 30,000Hz.
This headset also comes with a detachable microphone, making it easy to use.
Features
It comes with excellent audio performance, making it the best for gaming.
Also, it is comfortable for all-day use because of the provided cushioning,
The Beyerdynamic MMX 100 has a beautiful design and excellent build quality.
6. Corsair HS80 RGB
Corsair HS80 RGB is one of the company's best headsets, with wireless connectivity. The modern design of this headset enables you to wear it for long hours without any fatigue.
Specifications
These are wireless headsets that can be used with a USB cable.
The Corsair HS80 RGB comes with 50mm Neodymium drivers.
It can also be connected with the Slipstream wireless dongle provided by the company.
Features
It comes with an omnidirectional broadcast-grade microphone.
This headset has a floating headband design, which gives it an amazing look.
It also has Hi-Res audio and Dolby Atmos, providing the best sound quality.
These were the six best headsets that gamers can use to experience the best sound, enjoy various games, and compete with other players to win most of the time. One can even search for more different headsets per their specifications and price. Many companies offer unique features that can help some particular groups of audiences.
Conclusion
Hence, these are the six best gaming headsets that one can opt for in 2023. Newer and better headsets will continue to come in the coming years. Hence, upgrading to them will help you enhance your gaming performance. The headsets mentioned above will provide you with the best sound quality, microphones, comfort, and design, along with many excellent features. However, one can search the internet for other headsets and do proper research before investing. There are many new headsets like Astro Gaming A10, Audeze Penrose, JBL Quantum 800, Xbox Wireless Headset, and many more.
One can opt for the other headsets and try them out too. One must try to test the headsets in the shop first and then shop from online or offline markets as it will help you to get the product experience and help you know its features closely. Also, one can try getting a gaming keyboard, mouse, monitors, routers, and PC to enhance gaming performance to the next level. Gaming has huge scope in the future, and many YouTubers also use gaming headsets to enhance their performance.