The Samsung Galaxy Z Fold 5 emerges as the pinnacle of Samsung's innovative journey in foldable smartphones. As the latest entrant in the foldable line, it boasts a redesigned hinge, striking color variants, and a brighter folding screen. While Samsung has made many advances, they've also retained certain aspects from previous models. This blend of new enhancements with familiar features positions the Galaxy Z Fold 5 in a unique spot, setting it apart from competitors and even its own predecessors. know about its design, specifications, software prowess, camera capabilities, and more.
Samsung Galaxy Z Fold 5 Highlights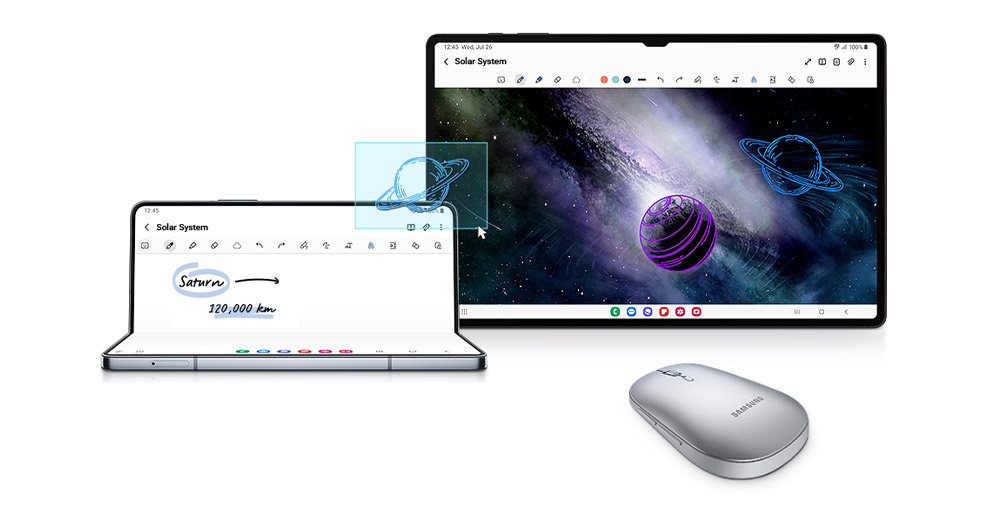 1. Design & Build
Redesigned hinge, making it thinner and lighter than its predecessors but still heavier than the Honor Magic V2.
Repositioned LED flash, protruding cameras with silver rings for emphasis.
Dropped the green shade, and introduced new colors: Ice Blue, Black, and Cream. Exclusive Blue and Gray colors are available only in Samsung's online store.
2. Display
Unchanged 6.2-inch AMOLED cover display with 48-120Hz refresh rate and HD+ resolution.
The 7.6-inch QXGA+ main folding screen is 30% brighter with a peak brightness of 1,750 nits.
Added shock dispersion layer and redesigned back for improved durability.
Free internal screen protector replacement is offered, and a discount for damaged display repairs.
3. Features & Accessories
No dedicated S Pen slot; a stylus holder is available in specific cases.
Retains IPX8 certification – water-resistant but not dust-resistant.
Enhanced Galaxy Z Fold 5 cases introduced.
4. Internal Specs
Uses Qualcomm's Snapdragon 8 Gen 2 'for Galaxy' chip.
Improved cooling system.
Faster UFS 4.0 storage is available in 256GB, 512GB, and an exclusive 1TB model in the US online store.
The battery remains unchanged at 4400mAh, with 25W wired and 15W wireless charging.
Connectivity upgrades: Bluetooth 5.3, 5G speeds, Wi-Fi 6E, dual-SIM with eSIM support, USB Type-C 3.2, and NFC.
5. Software
Runs on One UI 5.1.1 based on Android 13.
Foldable-specific improvements for better user experience.
Four years of Android updates and five years of security patches are promised.
6. Camera
Same camera setup as Fold 4.
Features include 4K@60fps and 8K video recording, 3x optical zoom, AI-based object detection, and high-res 50MP photos.
A faster ISP in Snapdragon 8 Gen 2 should offer some quality improvements.