Moving to a new place can be an exciting but overwhelming experience. There are numerous tasks to handle, and one of the most crucial aspects is finding reliable packers and movers services. Understanding the pricing of these services can often be a confusing task. Explore the factors that affect the pricing of packers and mover's services, helping you gain clarity and make informed decisions.
Factors Influencing the Pricing of Movers and Packers Services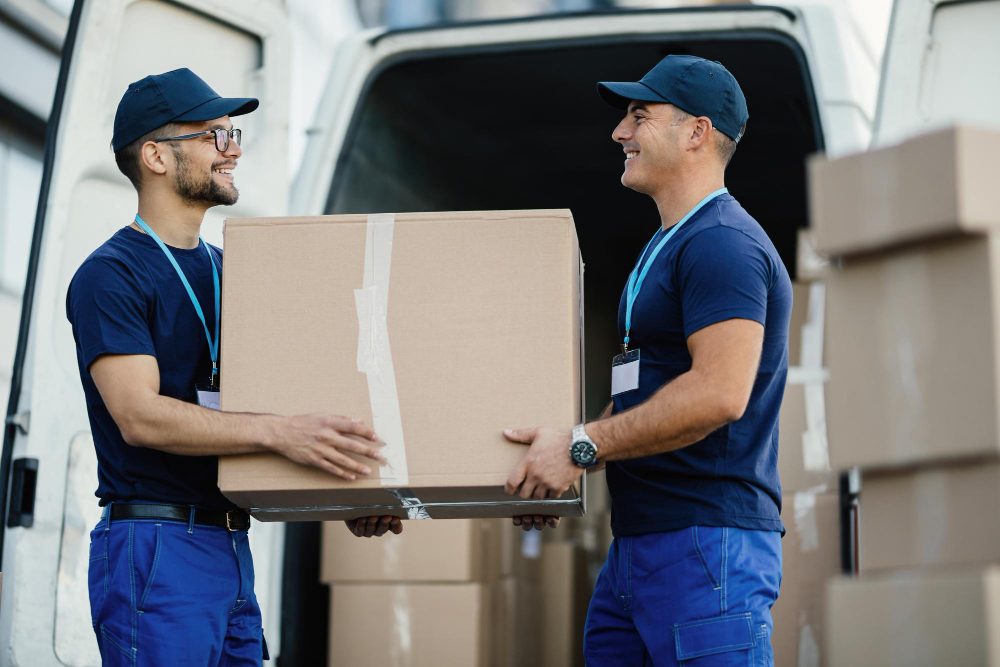 1. Distance and Location
The distance between your current location and the destination plays a significant role in determining the cost of packers and movers services. Longer distances usually result in higher prices due to increased fuel costs and the time required for transportation. The location of the destination also matters. If it's a remote area with limited accessibility, the price may further increase.
2. Volume and Weight of Goods
The volume and weight of your belongings are crucial factors that affect the pricing. Packers and movers consider the number of items and their overall weight to determine the size of the truck required and the manpower needed for the job. More substantial or numerous items may incur higher charges as they require more effort and resources for packing, loading, unloading, and unpacking.
3. Types of Services Required
The range of services you opt for will impact the overall pricing. Basic services typically include packing, loading, transportation, unloading, and unpacking. Additional services such as furniture disassembly and reassembly, fragile item handling, and storage facilities may come at an extra cost. It's essential to discuss your specific requirements with the moving company to receive an accurate estimate.
4. Time of the Move
The timing of your move can also influence the pricing of packers and movers services. Moving during peak seasons, weekends, or holidays tends to be more expensive as the demand for these services is higher. If possible, consider scheduling your move during non-peak times to potentially save on costs.
5. Insurance Coverage
The inclusion of insurance coverage for your belongings during the move can impact the pricing. Moving companies offer different insurance options to protect your goods from any potential damage or loss. While it's advisable to opt for insurance, keep in mind that it may add to the overall cost.
6. Additional Factors
Various other factors can contribute to the pricing of packers and mover's services. These include the complexity of the move (e.g., stairs, elevators, narrow doorways), special handling requirements (e.g., delicate artwork or antiques), and any specific requests you may have. Communicate these details to the moving company to receive an accurate quote.
FAQs
Are packers and mover's services expensive?
The cost of packers and movers services varies depending on several factors, such as distance, volume of goods, additional services, and timing. It's recommended to obtain quotes from multiple moving companies to compare prices and choose the one that best fits your budget.
Can I negotiate the price with packers and movers?
While it's worth discussing your budget and requirements with the moving company, keep in mind that reputable movers have standard pricing based on industry standards and their own expenses. Instead of negotiating the price, focus on finding a reliable company that offers quality services.
Is it necessary to purchase insurance coverage for my belongings?
While insurance coverage is not mandatory, it is highly recommended. Accidents or unforeseen circumstances can occur during the move, and having insurance provides financial protection in case of damage or loss. Consult with the moving company about the available insurance options and their associated costs.
Can I save money by packing and unpacking my belongings myself?
Some moving companies offer the option of DIY packing and unpacking to reduce costs. Keep in mind that professional packers have the experience and expertise to handle your belongings safely and efficiently. If you choose to pack yourself, ensure you use appropriate materials and techniques to protect your items during the move.
To avoid any unpleasant surprises, request a detailed and transparent cost breakdown from the moving company. Ask about any potential additional charges and discuss the services included in the quote. Read the terms and conditions carefully, and clarify any doubts before finalizing the contract.
Are there any cost-saving tips for hiring packers and movers?
To potentially reduce the cost of packers and movers services, consider decluttering your belongings before the move. The fewer items you have, the lower the overall volume and weight, resulting in potential savings. Additionally, booking in advance and comparing quotes from different companies can help you find competitive prices.
Conclusion
Understanding the pricing of packers and movers services is essential to plan your move effectively and budgeting wisely. Factors such as distance, volume of goods, required services, timing, and insurance coverage significantly influence the overall cost. By considering these factors and asking the right questions, you can make informed decisions and ensure a smooth and hassle-free relocation.