Motorola's latest addition to its foldable smartphone lineup, the Razr Plus 2023, has been making waves in the tech industry. This smartphone, which has been hailed as a major evolutionary step for foldable smartphones, combines a powerful dual-screen smartphone experience in a sleek and stylish package. It is considerably more affordable than its predecessors, with a price tag of $999.99 in the U.S., £1,049.99 in the U.K., and AU$1,499 in Australia, which puts it in line with its closest competitor, the Samsung Galaxy Z Flip 4.
The Razr Plus boasts a high-quality 6.9-inch internal display and a 3.6-inch external screen, which reviewers have found highly functional and user-friendly. The external display is big enough to type on the keyboard with ease, read street names on a map, and serve as a camera viewfinder, offering a whole new device experience when the phone is closed. This smartphone runs on Android 13 and is powered by a Qualcomm Snapdragon 8+ Gen 1 processor. It also features a rear camera with a resolution of 12MP and 13MP and a front-facing camera with a resolution of 32MP.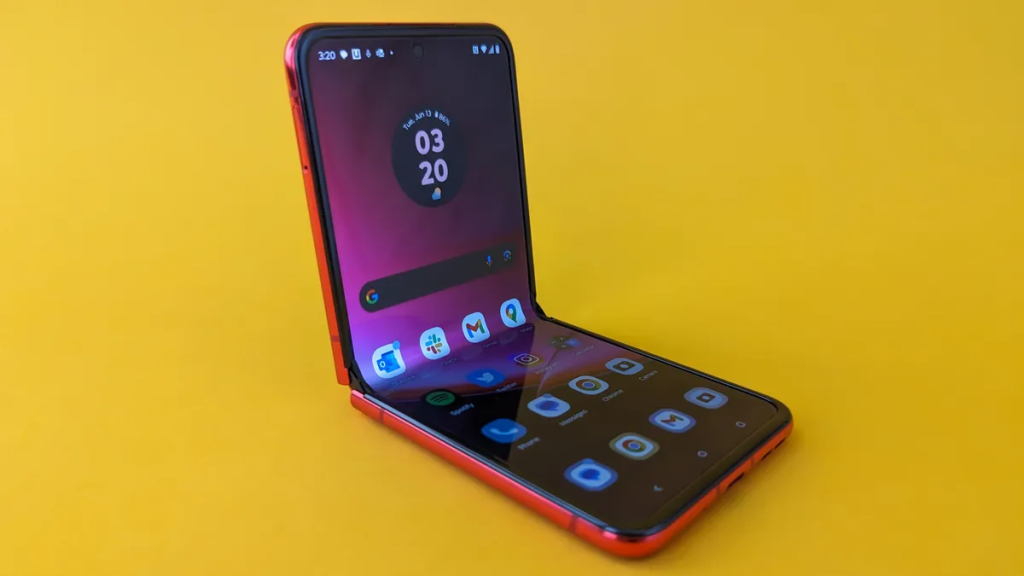 Despite its impressive specs, the Razr Plus isn't without its drawbacks. Reviewers have noted that it has an unimpressive IP rating and a dated processor, meaning it might not be as durable or fast as some would like. The battery life, tested at 14 hours, could also be improved, although this is a trade-off for the additional power required by the extra screen.
The Moto Razr Plus has been praised as a game-changer in the smartphone industry, potentially redefining smartphone design and setting new standards for what a smartphone can be. Reviewers have described it as the most unique and fun phone on the market, and a phone that even when it's bad, it's good.
Motorola is also planning to release a lower-cost model later this year known simply as the Motorola Razr. This model will feature many of the same characteristics as the Razr Plus, such as a large 6.9-inch internal screen and Gorilla Glass Victus on the external screen. However, the Razr's external screen will be a 1.5-inch pOLED screen with a refresh rate of 60Hz, intended for digital minimalists.
While it's unclear whether the Razr Plus will be able to pull users away from other popular brands like Apple and Samsung, its innovative features and the new experience it offers may make it a contender for those bored with incremental updates and minor tweaks in their current smartphones.
Conclusion
the Motorola Razr + 2023 presents a refreshing and revolutionary approach to foldable smartphones, offering unique features that justify the concept of folding a display in half. It's a phone that's not just interesting, but potentially game-changing.