Moving can be an exciting but challenging experience. Whether you're relocating to a new home or office, the process of packing up your belongings and transporting them safely is no small feat. During this time, it's crucial to prioritize the protection of your valuable possessions. That's where insurance in packers and movers services comes into play. here we will navigate the world of insurance in the context of packers and movers services, providing you with valuable insights and tips to ensure the safety of your belongings throughout the entire moving process.
Why is Insurance Important in Packers and Movers Services?
Moving involves various risks, such as damage, theft, or loss of items. Insurance provides you with financial protection against these unforeseen circumstances. By securing an insurance policy, you can have peace of mind knowing that your belongings are covered, and in case of any unfortunate events, you will be compensated accordingly.
Types of Insurance Coverage in Movers and Packers Services
When it comes to insurance coverage, there are different options available. Let's explore some of the common types.
1. Transit Insurance
Transit insurance, also known as goods-in-transit insurance, provides coverage for your belongings while they are being transported from one location to another. This type of insurance typically covers damages caused by accidents, natural disasters, fire, theft, and other unforeseen events during the transit period.
2. Comprehensive Insurance
Comprehensive insurance offers the most extensive coverage for your belongings. It not only includes protection during transit but also covers damages that may occur during packing, loading, unloading, and storage. With comprehensive insurance, you can enjoy comprehensive protection for your belongings throughout the entire moving process.
3. Storage Insurance
If you need to store your belongings in a warehouse or storage facility, storage insurance is crucial. This type of insurance ensures that your items are protected against damage or loss while they are in storage. It provides coverage for risks like fire, theft, natural disasters, and other potential hazards that may occur in the storage facility.
Know Everything About Insurance Policies and Terms
Before finalizing an insurance policy for your move, it's essential to understand the various terms and conditions associated with it. Here are a few key terms you should be familiar with.
1. Premium
The premium is the amount you pay to the insurance company to secure coverage for your belongings. It can be a one-time payment or based on a specific duration, depending on the policy terms.
2. Coverage Limit
The coverage limit refers to the maximum amount the insurance company will pay in the event of a claim. It's crucial to carefully evaluate the coverage limit to ensure it adequately meets the value of your belongings.
3. Deductible
The deductible is the amount you are responsible for paying before the insurance coverage kicks in. It's important to understand the deductible amount specified in the policy, as it can vary depending on the insurance provider and the type of coverage.
Tips for Choosing the Right Insurance Coverage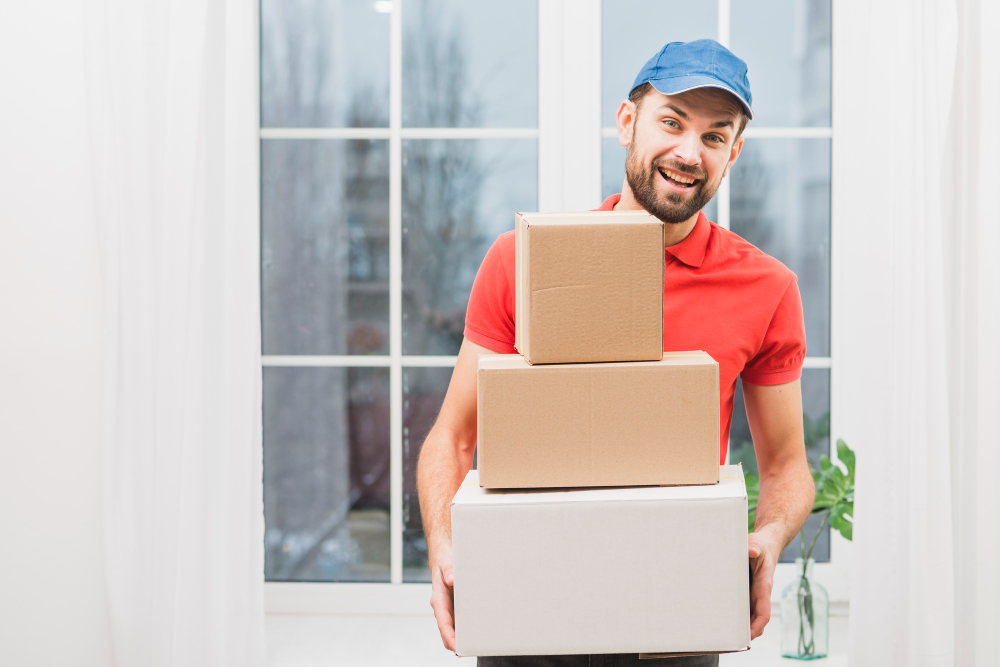 Moving can be a complex endeavor, involving numerous logistical challenges. When it comes to protecting your belongings, having insurance coverage is essential. Now that we have explored the importance and types of insurance coverage for Movers and Packers, let's discuss some tips to help you choose the right insurance policy.
1. Evaluate the Value of Your Belongings
Before selecting an insurance policy, make a detailed inventory of your belongings and evaluate their total value. This will help you determine the appropriate coverage amount needed to protect your possessions adequately.
2. Research Best Insurance Providers
Take the time to research and compare different insurance providers. Look for reputable companies with a track record of excellent customer service and prompt claim settlements. Reading reviews and seeking recommendations can also provide valuable insights into the reliability of insurance providers.
3. Read the Policy Document Carefully
Before signing any insurance agreement, read the policy document thoroughly. Pay attention to the coverage terms, exclusions, deductibles, and claim procedures. If there are any clauses that you find unclear or confusing, don't hesitate to seek clarification from the insurance provider.
4. Understand the Claim Process
Familiarize yourself with the claim process of the insurance company. Understand the necessary documentation and procedures involved in filing a claim. A clear understanding of the claim process will streamline the experience in case you need to make a claim in the future.
5. Seek Professional Advice
If you're unsure about which insurance policy to choose or need guidance in navigating the complexities of insurance in packers and movers services, consider seeking professional advice from insurance brokers or experts in the field. They can provide personalized recommendations based on your specific requirements.
FAQs
What happens if my belongings get damaged during the move?
In the unfortunate event that your belongings get damaged during the move, you can file a claim with your insurance company. They will evaluate the extent of the damage and compensate you accordingly, based on the coverage limit specified in your policy.
Are there any items that are not covered by insurance?
Yes, certain items may have specific exclusions or limitations in insurance coverage. These may include valuable items like jewelry, cash, important documents, or items of sentimental value. It's essential to discuss these exclusions with your insurance provider and explore alternative options for protecting such belongings.
Can I purchase insurance coverage separately or is it included in the packers and movers service?
Insurance coverage can be purchased separately from the packers and movers service. It's important to clarify this with both the insurance provider and the moving company to ensure adequate coverage for your belongings.
What should I do in case of loss or damage to my belongings?
If you experience loss or damage to your belongings during the move, document the evidence of damage or loss with photographs or videos. Notify the packers and movers service provider and the insurance company immediately. Follow the claim process provided by the insurance company to initiate the claim settlement.
Is it necessary to get insurance if the packers and movers service provider offers their own coverage?
While some packers and movers service providers offer their own insurance coverage, it's advisable to evaluate the coverage terms and compare them with other insurance options available in the market. Depending on the value of your belongings and your specific requirements, you may find better coverage and more favorable terms with external insurance providers.
Can I transfer my existing insurance policy to a new location?
In most cases, insurance policies are not transferable to a new location. When moving, it's important to notify your insurance provider about the change of address and discuss the options for either canceling the existing policy or securing a new policy for the new location.
Conclusion
Insurance is an essential aspect of ensuring the safety and protection of your belongings during the moving process. By understanding the importance of insurance, exploring the different types of coverage available, and following the tips provided, you can make informed decisions to safeguard your possessions with peace of mind. With the right insurance coverage, you can confidently embark on your moving journey, knowing that your belongings are well-protected.