Welcome to our comprehensive guide on effective home staging tips! If you're looking to sell your property and want to maximize its appeal to potential buyers. we'll explore various strategies and techniques that will help you showcase your home in the best possible light. From decluttering and depersonalizing to enhancing curb appeal and creating inviting living spaces, we'll cover it all.
The Importance of Home Staging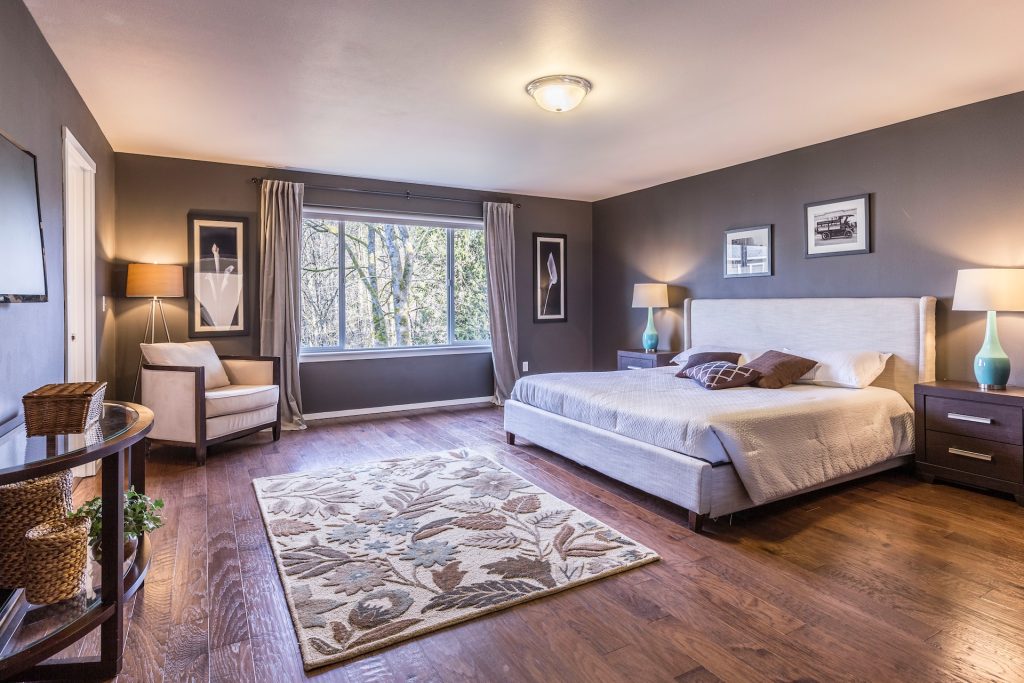 When it comes to selling a property, first impressions matter. Home staging is the process of preparing a home to make it visually appealing to potential buyers. It involves enhancing the property's strengths and minimizing its flaws, creating an inviting atmosphere that helps buyers envision themselves living there. Effective home staging can significantly increase the chances of selling your property quickly and at a higher price. By investing time and effort into staging your home, you can attract more buyers and stand out in the competitive real estate market.
25 Effective Home Staging Tips – How to Stag Your Home for a Quick Sale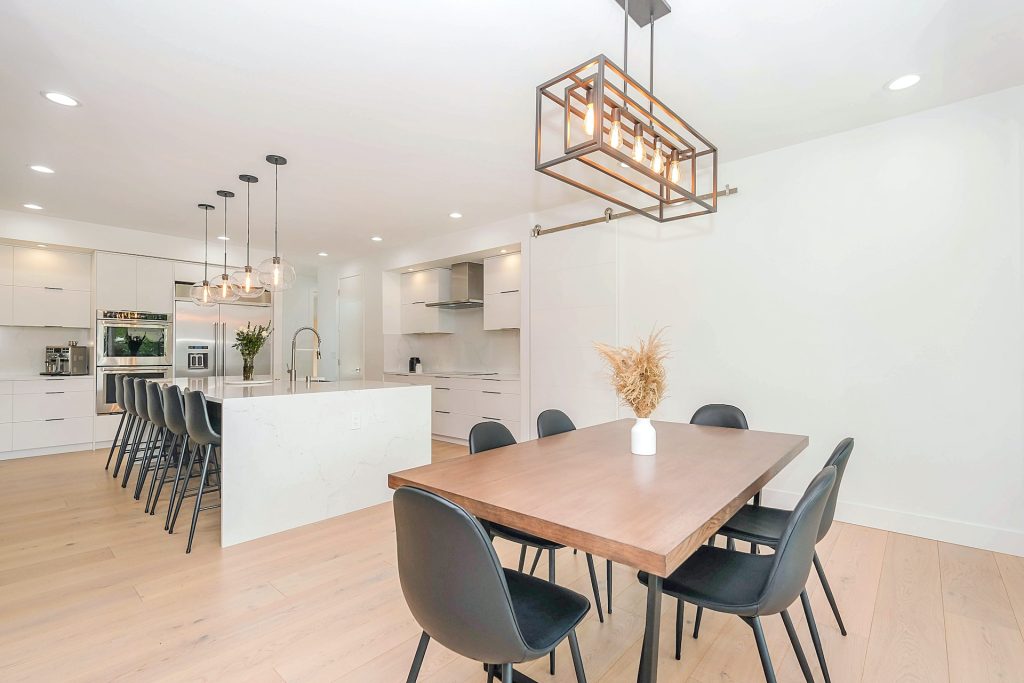 1. Declutter Your Space
One of the fundamental steps in home staging is decluttering your space. Remove any excess items, personal belongings, and unnecessary furniture. Clutter can make a space appear smaller and distract buyers from seeing the true potential of the property. Create a sense of openness by organizing and storing items that are not essential for showcasing the home.
2. Depersonalize and Neutralize
To help potential buyers envision themselves living in your home, depersonalize and neutralize the space. Remove personal photographs, quirky decorations, and unique design elements that may not appeal to everyone. Opt for a neutral color palette and style that allows buyers to imagine their own furniture and belongings in the space.
3. Enhance Curb Appeal
The first impression begins at the curb, so it's crucial to enhance your property's curb appeal. Keep the exterior well-maintained, tidy, and inviting. Consider adding potted plants, refreshing the front door with a new coat of paint, and ensuring the landscaping is well-groomed. A beautiful exterior sets the stage for a positive viewing experience.
4. Create Inviting Living Spaces
Buyers are drawn to homes that feel warm and inviting. Create inviting living spaces by arranging furniture in a way that promotes conversation and flow. Use cozy textiles, such as throw pillows and blankets, to add comfort and appeal. Consider staging key areas like the living room, dining room, and master bedroom to showcase their potential.
5. Optimize Lighting
Lighting plays a crucial role in setting the mood and highlighting the features of your home. Make sure each room is well-lit and utilize natural light as much as possible. Clean windows, replace burnt-out bulbs and consider adding table lamps or floor lamps to brighten darker areas. Proper lighting creates an inviting and welcoming atmosphere.
6. Highlight Key Features of Your Home
Every home has unique features that can be highlighted to attract buyers. Identify the key features of your property, such as a fireplace, architectural details, or a stunning view, and showcase them effectively. Arrange furniture and decor in a way that draws attention to these highlights, making them focal points within the space.
7. Use Fresh and Inviting Scents
Appealing to the sense of smell is an often overlooked aspect of home staging. Use fresh and inviting scents to create a pleasant atmosphere. Consider diffusing essential oils, baking cookies before a showing, or placing scented candles strategically throughout the home. A pleasant fragrance can leave a lasting impression on potential buyers.
8. Furniture Placement and Arrangement
Proper furniture placement and arrangement can make a significant difference in the perceived size and functionality of a space. Avoid blocking pathways and ensure furniture is appropriately scaled for the room. Create conversation areas and arrange furniture in a way that highlights the flow and purpose of each room.
9. Incorporate Mirrors
Mirrors are a fantastic staging tool as they can create the illusion of space and reflect natural light. Strategically place mirrors in rooms to maximize their effect. They can make smaller rooms appear larger and brighter, adding depth and dimension to the space.
10. Add Greenery and Flowers
Bringing nature indoors can breathe life into your staged home. Add greenery and flowers to create a fresh and vibrant atmosphere. Place potted plants in empty corners, use floral arrangements as table centerpieces, or hang a wreath on the front door. Greenery adds a touch of natural beauty and can create a calming environment.
11. Set the Dining Table
A beautifully set dining table can evoke a sense of elegance and sophistication. Stage your dining area by setting the table with stylish dinnerware, placemats, and elegant centerpieces. This can help buyers envision themselves hosting dinner parties and entertaining guests in the space.
12. Accessorize Thoughtfully
The right accessories can elevate the overall aesthetic of your staged home. Choose tasteful and thoughtfully curated decor pieces that complement the style of the property. Display artwork, sculptures, or decorative accents that enhance the visual appeal without overwhelming the space.
13. Showcase Functional Spaces
Highlighting the functionality of each room is essential during the staging process. Stage functional spaces, such as home offices, gyms, or reading nooks, to demonstrate the versatility and potential of the property. Showcase how each area can be utilized effectively, appealing to buyers with specific lifestyle needs.
14. Appeal to the Senses
Creating a multisensory experience can leave a lasting impression on potential buyers. Consider playing soft, soothing music in the background, using plush textures in furniture and textiles, and adding ambient lighting for a cozy atmosphere. By appealing to multiple senses, you can create a memorable and immersive viewing experience.
15. Consider Home Staging Professionals
While staging your home yourself is possible, hiring a professional home staging company can offer significant benefits. Home staging professionals have the expertise and experience to showcase your property in the best possible way. They can provide valuable insights, handle the logistics, and create a cohesive and appealing staging design that maximizes your property's potential.
16. Maintain a Clean and Organized Home
A clean and organized home is essential to create a positive impression on potential buyers. Ensure all surfaces are clean and free of dust, floors are spotless, and bathrooms and kitchens are sparkling. A well-maintained home signals to buyers that the property has been cared for and is move-in ready.
17. Keep Up with Repairs and Maintenance
Before showcasing your home, it's crucial to address any necessary repairs and maintenance tasks. Fix leaky faucets, replace broken tiles, and touch up the paint where needed. Buyers appreciate a property that is well-maintained and free of visible issues. Taking care of these details can make a significant difference in the perceived value of your home.
18. Utilize Virtual Staging
Virtual staging has become increasingly popular. Virtual staging involves digitally enhancing listing photos to showcase the potential of empty or outdated spaces. It allows buyers to visualize a staged home without the need for physical furniture and decor. Virtual staging can be a cost-effective and convenient alternative to traditional staging.
19. Stage Outdoor Areas
Don't forget to stage your outdoor areas to maximize the overall appeal of your property. Clean up the yard, trim overgrown bushes, and create inviting outdoor living spaces. Set up patio furniture, add potted plants, and hang string lights to create an inviting atmosphere. Outdoor staging can extend the usable living space and enhance the property's desirability.
20. Utilize Natural Light
Natural light is a highly sought-after feature in homes. Maximize the use of natural light by opening curtains and blinds, removing heavy window treatments, and trimming bushes or trees that obstruct sunlight. Showcase the bright and airy feel of your home by allowing natural light to flood the space.
21. Choose the Right Color Palette
The color palette you choose for your staged home can greatly impact its overall appeal. Opt for neutral tones, such as whites, grays, and beiges, as they create a clean and versatile backdrop. Neutral colors allow buyers to envision their furniture and personal style in the space, making it easier for them to connect with the property.
22. Use Artwork and Decor
Strategically placed artwork and decor can add personality and visual interest to your staged home. Choose pieces that complement the style of the property and create a cohesive aesthetic. Artwork can serve as a focal point, while decor items can enhance the overall ambiance and style of the space.
23. Create a Cozy Bedroom
The bedroom is a space of relaxation and comfort. Stage the bedroom to create a cozy and inviting atmosphere. Make the bed with luxurious bedding, add soft lighting, and incorporate plush textures. Use soothing colors and tasteful decor to create a serene and inviting retreat for potential buyers.
24. Stage the Bathroom
A clean and spa-like bathroom can greatly enhance the appeal of your property. Clear off countertops, replace worn-out towels with fresh ones, and add decorative accents, such as candles or potted plants. Create a sense of luxury and cleanliness to make the bathroom a standout feature.
25. Appeal to the Target Market
Consider the target market when staging your home. Research the demographics and preferences of potential buyers in your area. Tailor your staging choices to align with their needs and desires. By appealing to the target market, you increase the chances of attracting the right buyers who can envision themselves living in your home.
26. Ensure Proper Furniture Scale
Proper furniture scale is crucial in showcasing the size and functionality of each room. Avoid oversized furniture that can make a space feel cramped or small. Choose furniture pieces that fit the scale of the room, allowing for comfortable movement and flow. Properly scaled furniture can help buyers visualize how their own furniture will fit in the space.
FAQs
What is home staging?
Home staging is the process of preparing a property for sale by enhancing its visual appeal and showcasing its potential. It involves decluttering, depersonalizing, and arranging furniture and decor to create an inviting and attractive environment that appeals to potential buyers.
How much does home staging cost?
The cost of home staging can vary depending on factors such as the size of the property, the extent of the staging required, and the location. On average, home staging can range from a few hundred to a few thousand dollars. Consider it an investment that can yield higher offers and faster sales.
How long does the home staging process take?
The duration of the home staging process depends on the size of the property and the extent of the staging required. It can range from a few days to a few weeks. Consulting with a professional home stager can give you a better understanding of the timeline for your specific situation.
Can I stage my home myself?
Yes, it is possible to stage your home yourself. it requires careful planning, attention to detail, and a good eye for design. If you have the time, resources, and confidence in your staging abilities, DIY staging can be a cost-effective option. Alternatively, hiring a professional home stager can ensure optimal results.
Is home staging worth the investment?
Yes, home staging is often worth the investment. Staged homes have been shown to sell faster and at higher prices compared to unstaged homes. The cost of staging is typically lower than the potential increase in the sale price, making it a valuable strategy for maximizing your property's appeal.
How do I find a reliable home staging professional?
To find a reliable home staging professional, consider seeking referrals from real estate agents, friends, or neighbors who have recently sold their homes. Research and read reviews of staging companies in your area. Request consultations and ask for portfolios of their previous work to assess their expertise and compatibility with your goals.
Conclusion
Effective home staging is a powerful tool for maximizing the appeal of your property and attracting potential buyers. By following these tips and techniques, you can create a visually stunning and inviting space that stands out in the competitive real estate market. Things to remember to declutter, depersonalize, and enhance the key features of your home. Whether you choose to stage your home yourself or hire a professional, the investment in home staging is likely to pay off with a faster sale and a higher sale price.