Moving to a new home or office can be an exciting yet challenging experience. Packing and moving all your belongings safely and efficiently is a daunting task. This is where professional packers and movers' services come in. Hiring the right packers and movers can make your moving process smooth and hassle-free. Know the Essential tips for hiring packers and movers services that will ensure a stress-free moving experience.
Tips for Hiring Packers and Movers Agencies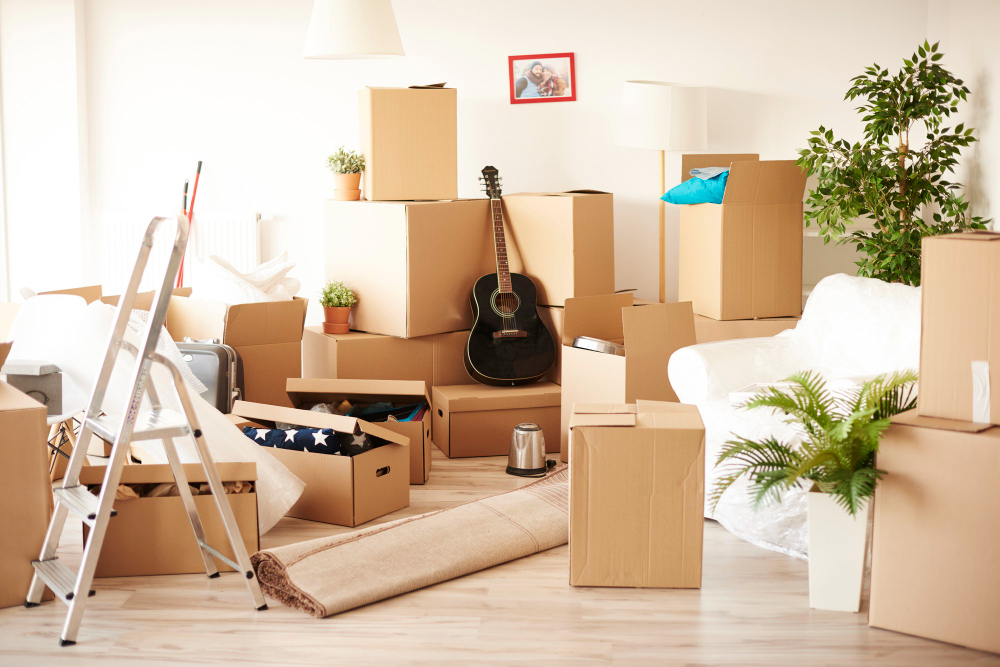 1. Know Your Requirements
Before you begin your search for packers and movers, it is essential to understand your specific requirements. Determine the size of your move, the distance to be covered, and any additional services you may need, such as packing, unpacking, or storage. By clearly defining your needs, you can narrow down your options and find a company that offers the services you require.
2. Researching Reputable Packers and Movers
To find reliable packers and movers, thorough research is crucial. Start by asking friends, family, and colleagues for recommendations. Additionally, utilize the power of the internet to search for reputable packers and movers in your area. Look for companies with a strong online presence and positive customer feedback.
3. Reading Customer Reviews and Testimonials
Customer reviews and testimonials provide valuable insights into the quality of service offered by packers and movers. Take the time to read reviews on reliable platforms like Yelp, Google, and the Better Business Bureau. Look for recurring themes and pay attention to both positive and negative feedback. This will help you make an informed decision.
4. Evaluating Experience and Expertise
Experience is a crucial factor when it comes to hiring packers and movers. Look for companies that have been in the industry for several years. Experienced movers have the necessary skills and knowledge to handle different types of moves efficiently. They are also better equipped to handle any unexpected challenges that may arise during the moving process.
5. Checking License and Insurance
When hiring packers and movers, it is vital to ensure they are licensed and insured. A reputable company will have the necessary licenses and permits to operate legally. Additionally, they will provide insurance coverage for your belongings during transit. Verify the company's credentials and ask for proof of insurance before finalizing your decision.
6. Comparing Multiple Quotes
Obtaining multiple quotes from different packers and movers is essential to get a fair idea of the pricing and services offered. Contact at least three reputable companies and request detailed quotes for your specific requirements. Compare the quotes and consider the services provided along with the pricing. Avoid choosing the lowest-priced option as it may compromise the quality of service.
7. Verifying Additional Services
In basic packing and moving services, some packers and movers offer additional services such as furniture disassembly and reassembly, appliance installation, and specialized handling of fragile items. If you require any of these services, inquire about them during the initial consultation. Ensure that the company can accommodate your specific needs.
8. Ensuring Proper Packing Materials
Proper packing materials are essential to protect your belongings during the move. Ask the packers and movers about the types of packing materials they use. High-quality materials such as sturdy boxes, bubble wrap, packing peanuts, and furniture blankets should be used to safeguard your possessions. Ensure that the company follows industry standard packing practices.
9. Inquiring about Storage Facilities
If you require storage facilities for your belongings, it is crucial to inquire about them before hiring packers and movers. Ask about the availability, security measures, and cost of storage facilities offered by the company. Ensure that your belongings will be stored in a safe and climate-controlled environment to prevent any damage.
10. Ensuring Transparent Pricing
Transparent pricing is essential to avoid any hidden costs or surprises. Before finalizing your decision, ask the packers and movers for a detailed breakdown of the pricing. Inquire about any additional charges that may apply, such as fuel surcharges, toll charges, or insurance premiums. A reputable company will provide transparent pricing without any hidden fees.
11. Understanding the Moving Process
It is important to have a clear understanding of the moving process before hiring packers and movers. Ask the company to explain the steps involved in the move, from packing and loading to transportation and unloading. Understanding the process will help you prepare adequately and ensure a smooth transition to your new location.
12. Clarifying Liability and Insurance
While packers and movers take utmost care to protect your belongings, accidents can happen. It is essential to clarify the company's liability and insurance policy in case of any damage or loss. Ask about their claims process and the extent of coverage provided. This will give you peace of mind knowing that your belongings are protected during the move.
13. Confirming Timelines and Availability
Timelines and availability play a crucial role in the moving process. Inquire about the company's availability on your preferred moving dates. Ensure that they can accommodate your schedule and provide a realistic timeline for the move. Clear communication regarding timelines will help you plan your move effectively.
14. Signing a Written Contract
Before hiring movers and packers, always sign a written contract that clearly outlines the terms and conditions of the service. Read the contract carefully and ensure that all the discussed services, pricing, and timelines are documented. This will protect both parties and provide a legal framework for the move.
FAQs
How much does it cost to hire packers and movers?
The cost of hiring packers and movers depends on various factors such as the distance of the move, the size of the move, additional services required, and the reputation of the company. It is best to obtain multiple quotes and compare them to get a fair idea of the pricing.
How early should I book packers and movers for my move?
It is advisable to book packers and movers at least 4-6 weeks in advance, especially during peak moving seasons. This will ensure that you have enough time to research and hire a reputable company.
What should I do with valuable or fragile items during the move?
It is recommended to personally transport valuable or fragile items, such as jewelry, important documents, or electronic devices. Keep them with you during the move to ensure their safety.
Can packers and movers help with unpacking at the destination?
Yes, many packers and movers offer unpacking services as an additional service. If you require assistance with unpacking and setting up your new home or office, inquire about this service during the consultation.
Are packers and movers responsible for packing and moving pets?
Packers and movers typically do not handle the transportation of pets. It is best to make separate arrangements for your pets during the move, such as hiring a professional pet relocation service.
What should I do if there are damages or losses during the move?
In case of any damages or losses, immediately notify the packers and movers and document the issues with photographs. Follow their claims process to seek compensation for the damages or losses.
Conclusion
Hiring packers and movers is a crucial step in ensuring a smooth and stress-free moving experience. By following tips, you can make an informed decision and choose a reliable company that meets your specific requirements. Know about Thoroughly research, compare quotes, and clarify all aspects before signing a contract. With the right Movers and Packers by your side, you can focus on starting a new chapter in your life without the worries of the moving process.