Are you eager to enhance your skills and knowledge through Udemy courses but find the price tags a bit too steep? Don't worry; we've got you covered! we will explore the best ways to download Udemy paid courses for free. These methods are legitimate and will provide you with access to a vast array of educational content without compromising your integrity. So, let's uncover the secrets to expanding your expertise without spending a fortune.
The Legality of Downloading Udemy Courses for Free
Before we know more about the various methods of Download Paid Udemy Courses for Free, it's essential to address the legality of downloading Udemy courses for free. Many users are concerned about the ethical implications of accessing copyrighted content without permission. However, some courses on Udemy are made available for free by the instructors themselves as part of promotional activities. Always ensure that you are accessing courses that are legitimately offered for free to avoid any legal complications.
Best Ways To Find and Download Udemy Paid Courses For Free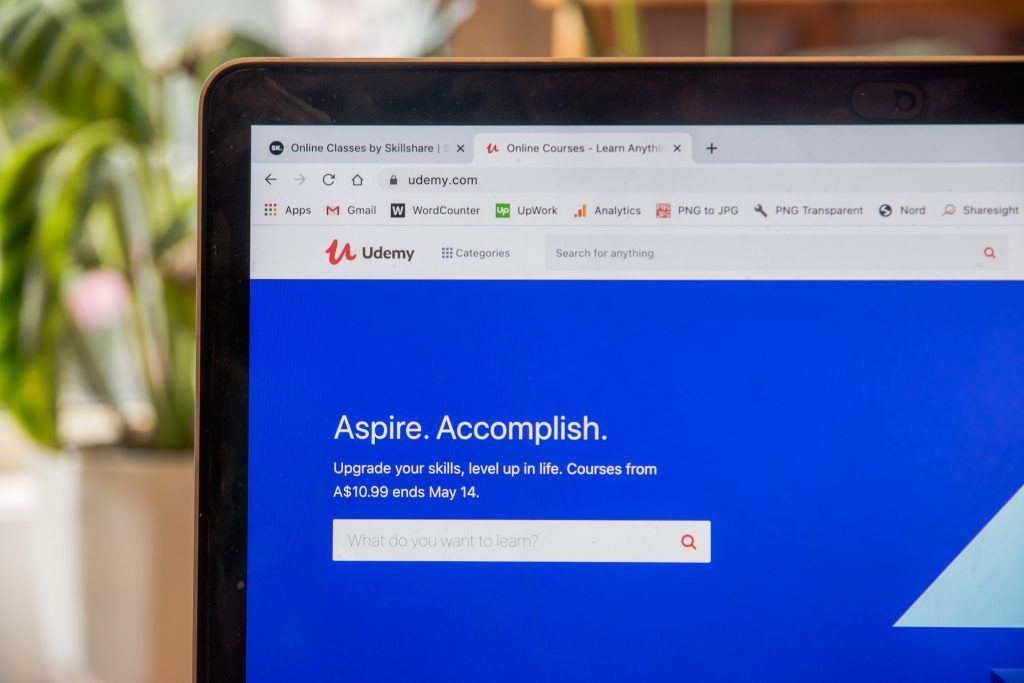 1. Exploring Udemy's Free Courses on Udemy's Official Website
Udemy features a wide selection of free courses, allowing users to access valuable content without paying a dime. These courses cover diverse topics, ranging from technology and programming to marketing and personal development. To find free courses on Udemy, simply visit the website, navigate to the "Categories" section, and select "Free" under the "Price" filter. You'll be amazed by the wealth of knowledge available at your fingertips.
2. Leveraging Udemy's Promotions and Discounts
Udemy frequently offers promotions and discounts on its courses, including significant markdowns on premium content. Keep an eye out for special events like Black Friday or New Year's sales, where Udemy often provides substantial discounts on their courses. Additionally, subscribing to Udemy's newsletter and following their social media channels can give you early access to exclusive deals and limited-time offers.
3. Exploring Coupon Websites
Several websites specialize in aggregating discount coupons and promotional codes for various online platforms, including Udemy. By visiting these coupon websites, you can find coupons that offer significant discounts or even free access to Udemy courses. Popular coupon websites like RetailMeNot and CouponBirds can be valuable resources in your quest to access Udemy paid courses for free.
4. Taking Advantage of Free Course Trials
Another effective way to access Udemy paid courses for free is by taking advantage of free course trials. Some instructors provide limited-time trials for their premium courses, during which you can access all course materials without paying. While these trials may not grant lifetime access, they do allow you to learn from high-quality content at no cost. Be sure to explore Udemy's platform regularly to find courses with trial offers.
5. Joining Instructor Giveaways and Contests
Many Udemy instructors conduct giveaways and contests to attract new students to their courses. Participating in these giveaways gives you a chance to win free access to a course you're interested in. Keep an eye on Udemy's announcements and social media channels for updates on ongoing giveaways and contests. Engage with instructors, show your interest, and who knows, you might get lucky!
6. Utilizing Udemy's Referral Program
Udemy offers a referral program that rewards users for inviting others to join the platform. By referring friends and colleagues to Udemy, you can earn credits that can be used to enroll in paid courses for free. Spread the word about Udemy to your network and encourage them to sign up using your referral link. As your referrals grow, so does your opportunity to acquire free courses.
7. Accessing Free Courses through Educational Platforms
Various educational platforms and websites occasionally provide free access to select Udemy courses as part of their collaboration with the platform. These collaborations often allow users to access premium courses without charge for a limited period. By exploring these educational platforms, you can stumble upon valuable opportunities to expand your knowledge without spending a penny.
8. Obtaining Free Course Access through Student Discounts
If you're a student, take advantage of Udemy's student discounts. Udemy offers discounted courses to students, making it more affordable to access premium content. Register as a student on Udemy and verify your academic status to unlock special discounts that can help you download paid courses at a fraction of the original price.
9. Learning from Free Preview Lessons
Most Udemy courses offer a free preview of their content. These previews often include the course introduction and initial sections. While it may not give you access to the entire course, it provides you with valuable insights into the course's content and teaching style. Make use of these previews to gauge the course's suitability before investing in the full version.
10. Using Web Archive and Archive.is
The Web Archive (archive.org) and Archive.is are valuable tools that allow you to access snapshots of web pages from the past. Some Udemy courses may have been available for free in the past, and using these tools, you may be able to access older versions of course pages that offer free enrollment. Note that this method may not work for all courses, but it's worth a try.
11. Participating in Free Course Exchange Communities
Certain online communities and forums are dedicated to sharing resources and knowledge, including access to paid courses. By actively participating in these communities, you might find members who are willing to exchange access to Udemy courses for free. Just make sure to adhere to the community guidelines and respect the sharing spirit.
12. Following Udemy Instructors on Social Media
Udemy instructors often use social media to connect with their audience and promote their courses. By following your favorite instructors on platforms like Twitter, LinkedIn, or Facebook, you may come across exclusive offers and giveaways. Some instructors may offer free enrollment to their courses as a token of appreciation to their followers.
13. Connecting with Course Reviewers
Course reviewers on platforms like YouTube and personal blogs may receive promotional copies of Udemy courses for review purposes. Reach out to these reviewers and express your interest in a particular course. They might share their review copy with you or guide you to potential opportunities for free enrollment.
14. Engaging with Udemy's Community
Udemy's community is a valuable resource for learners and instructors alike. By actively participating in discussions and asking questions in the course's Q&A section, you can draw the attention of the instructor and show your enthusiasm for the course. Some instructors may offer free access to their course as a gesture of appreciation for engaged learners.
15. Exploring Government-Sponsored Programs
In some regions, government or non-profit organizations run educational programs that provide free access to online courses, including those on Udemy. Check with local education authorities or non-profit organizations to see if there are any opportunities to access Udemy courses for free through such initiatives.
16. Joining Online Learning Communities
Online learning communities such as Reddit's/ learnprogramming or /OnlineEducation are excellent places to discover valuable resources, including free access to Udemy courses. Members of these communities often share links and discount codes for various courses, making it easier for you to download Udemy paid courses for free.
17. Engaging in Skill Exchange with Others
If you possess expertise in a particular field, consider exchanging your knowledge with someone else's skills. For example, if you're proficient in graphic design, you could offer your design services in exchange for access to a Udemy course on web development. Skill exchange can be a win-win situation for both parties involved.
18. Avoiding Piracy and Illegal Downloading
While there are numerous legitimate ways to access Udemy paid courses for free, it's crucial to steer clear of piracy and illegal downloading. Engaging in unauthorized distribution or sharing copyrighted content violates the rights of instructors and the platform. Always opt for legal and ethical methods to download courses, respecting the hard work and effort put in by course creators.
FAQs
Can I download Udemy courses for free legally?
Yes, there are several legitimate ways to access Udemy paid courses for free, including exploring Udemy's free courses, utilizing promotions and discounts, and participating in giveaways and contests.
Are Udemy free courses of good quality?
Yes, Udemy free courses are of good quality. Many instructors offer free courses to attract new students and showcase their teaching style and expertise.
How often does Udemy offer discounts on its courses?
Udemy frequently offers discounts on its courses, especially during special events like Black Friday and New Year's sales. Additionally, instructors may provide discounts on their courses individually.
Can I access the entire Udemy course during a free trial?
Yes, during a free trial, you can access the entire course without any restrictions. However, free trials are limited-time offers, and after the trial period, you may lose access to the course.
Is it legal to use coupon websites to access Udemy courses for free?
Yes, it's legal to use coupon websites to find legitimate discounts and promotions for Udemy courses. Be cautious and verify the authenticity of the coupons before use.
What should I do if I come across pirated Udemy courses?
If you encounter pirated Udemy courses, report them to Udemy's support team immediately. Engaging with pirated content is illegal and unethical.
Conclusion
Expanding your knowledge through Udemy doesn't have to be expensive. By utilizing the best ways to download Udemy paid courses for free, you can access a wealth of educational content without spending a fortune. Prioritize ethical methods and show appreciation to instructors for their valuable contributions. Happy learning!