When the internet emerged in the early 1990s, the people involved in its creation probably knew they had something big on their hands. That said, nobody could have predicted the extent to which the worldwide web would change humanity.
The internet has become a tool in nearly every aspect of life today. Every day, billions of people use it to earn money, spend money, find their significant others, go to university, watch movies, listen to music, research conspiracy theories, etc.
Simple websites have evolved into complex mazes of content, immersing users in a given topic and creating experiences we would have deemed impossible decades ago.
Similarly, one's business performance almost entirely depends on their web presence. Companies need websites to attract customers, learn their behavior, offer them what they want, and make money.
However, it is essential to note that not just any website will do. An unresponsive, non-user-friendly website can ruin everything a company has worked hard to achieve.
This article will look at the web development trends that will help make your website stand out. But first, let's look at the state of web development via the lens of a few crucial stats.
State of Web Development Today
Articles like this one are designed to help professionals keep up with trends in web design and know what to expect in the near future. We have read through a stack of trend reports for 2023 and come up with various trends to look out for.
Now, even with the general uncertainty of the times we live in, it's apparent that you need a mobile-friendly, fast, and attractive website in 2023. Otherwise, your visitors will leave, never to be seen again, and your business will crash and burn.
According to Google's research, visitors form an opinion of a site within five seconds. The importance of good, user-friendly design can't, therefore, be overstated. A website with unattractive content or layout will lose 38% of visitors, according to Blue Corona. If you're thinking, "well, 38% doesn't sound that bad," think again. After a poor user experience, nearly 90% of consumers switch to the competition.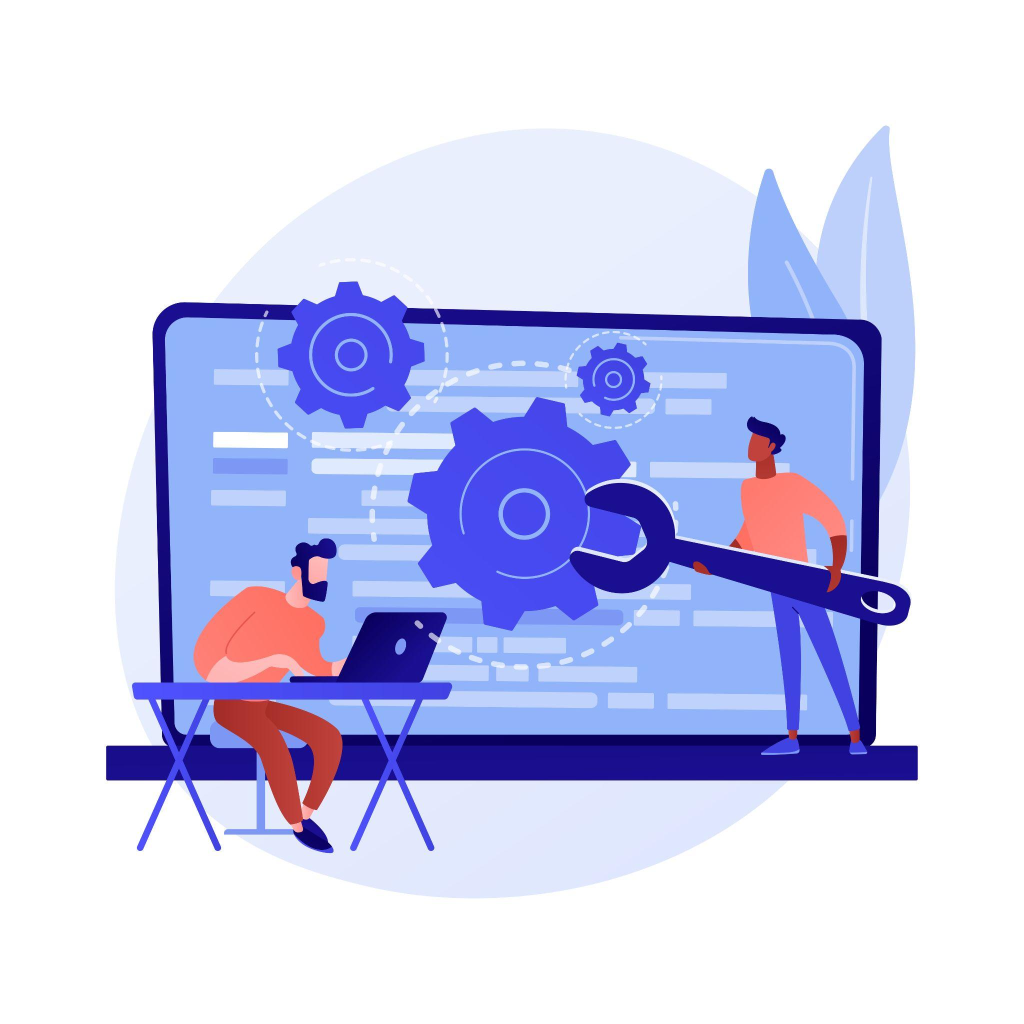 It's worth keeping the following five eye-opening statistics in mind when designing a website:
You might now understand the importance of good design, user experience, user interface, and responsiveness. That means we can now focus on the specific aspects of web design that we expect to dominate the sphere in 2023 and beyond.
Hottest Website Design Trends in 2023
Some aspects of web design, such as fast load times, data security, and user-friendly navigation, will never go away. That said, if you can add some innovative website elements and features that promise to be hot in 2023, you will keep your site at the forefront of search engine pages and users' minds. Let's look at what they are.
1. Horizontal Scrolling
Horizontal scrolling, once regarded as a design error, is set to become mainstream in 2023. Mind you, this approach will be used where it can improve the user's navigational experience rather than replace conventional vertical scrolling.
This design philosophy will be particularly relevant to websites containing much visual content, for example, portfolios, image galleries, and catalogs. Using horizontal scrolling in these cases will provide a seamless user experience, optimize the use of the website's real estate, and motivate users to explore the entire site without getting bored.
You should consider the following factors when introducing horizontal scrolling to your design:
Provide alternate navigation methods.
Only use it if it can enhance the user experience.
Provide a clear visual indication of where horizontal scrolling is available.
2. Out-of-the-Box Typography
We expect 2023 to see a significant increase in experimentation with typography in web design. For years, typography has been on the fringes of design, but it will come to the forefront in 2023 and beyond.
This can be viewed in conjunction with the increasing importance of high-quality micro-copy in enhancing the user experience. Here are some typography trends we can expect in the near future.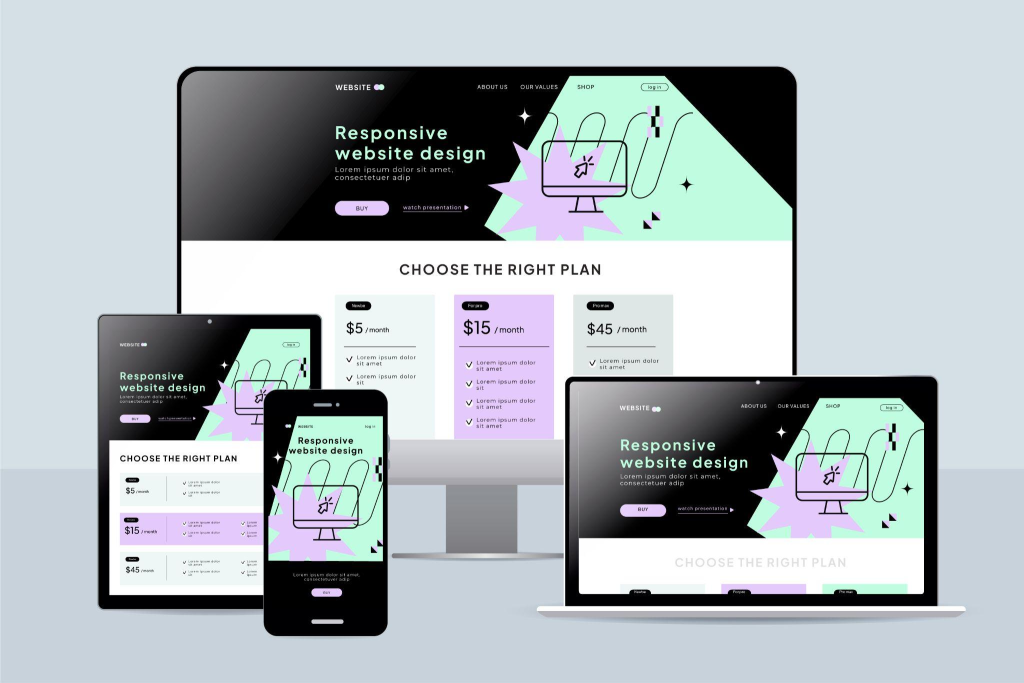 Retro Styles
Several aspects of web design will go retro in 2023, including typography. Many websites have used retro fonts in the past but have yet to see much acceptance due to readability problems. We expect a modern twist to be added to retro fonts, facilitating their comeback in style.
Serif Fonts
There is an increase in serif typography in digital designs. Riding the retro wave, many website designs will return to serif typography for its elegance and classic look. In 2023, serif typefaces will evoke memories of the print era and will be used on more websites bringing back the aesthetics of old.
Emotive Writing
Content creators can elicit emotional responses through expressive typography with visuals and words. The content will be made more impactful and user-friendly by incorporating emojis, textures, and colors that complement the words.
Kinetic Typography
Web typography will increasingly feature kinetic or moving elements. This is not only attention-grabbing but also a very effective means of incrementally delivering information. Moving text will become a functional design element instead of an ornamental one in 2023.
3. Blur
Blur effects will gain popularity in 2023 as a way to highlight certain information by detracting from other elements. By adding a blur effect to gradient backgrounds, the designer can make certain parts stand and add texture and contrast.
Increasingly popular since Apple's Mac OS Big Sur update, glassmorphism gives an impression of frosted glass. In 2023, we expect to see widespread use of this technique.
In addition to adding a sophisticated touch to web designs, the blur effect can also add an adventurous feel depending on the background it is paired with. For many years, creative professionals have favored gaussian blur, a variation of this trend.
4. 3D
For the past couple of years, 3D elements have made their way back into web design. In 2023, we expect to see them in full bloom. Screen resolution advancements will enable high-quality 3D visuals to integrate into web designs seamlessly.
To improve the user experience and avoid overwhelming the reader, 3D visuals will be used in conjunction with minimalist design.
5. Neo-Brutalism
Anti-design or brutalism has been a trend in website design for some time. Brutalism originated in the 1950s, when architects advocated for a raw and crude look to buildings, evoking a sense of practicality over style.
The brutalist style in web design is all about raw, distorted, and chaotic elements. As you might expect, this isn't everyone's cup of tea.
With neo-brutalism, the brutalist design concept is taken a step further and used in a more structured way. This approach promotes minimalism in contrast to brutalist designs, which were somewhat maximalist.
The high-contrast and clashing colors, modern illustrations, and quirky fonts contribute to the unorthodox look of neo-brutalist designs.
6. Audio Elements
Millennials want freedom of choice in everything, including their browsing experience. Through audio integration in website designs, users are given the option of experiencing the content in the way that suits them best.
This is particularly important for information-rich websites, such as blogs and news sites, not to mention the benefits it offers to visually impaired users. Many popular websites, such as The New York Times and Medium, have already adopted this trend.
7. Dark Mode
Although the dark mode is not a new trend, its popularity will increase and perhaps reach its peak in 2023. Many were skeptical about the longevity of this approach when it was first introduced around 2020. However, as it was popularized by renowned companies from various verticals, including automobiles, social networking, and technology, it became a crowd favorite.
Regardless of industry vertical, dark mode proved suitable for all, leading to its universal acceptance by 2023.
A noteworthy shift we've seen in this trend is the widespread ability for users to choose between light and dark modes for their UI interface. Most mobile and web applications have already adopted this approach, allowing users to select their preferred mode from Settings.
8. Negative Space
In 2023, white, empty, or negative space will remain a prominent web design trend due to minimalist designs' evergreen nature and widespread acceptance. There will be no letting up on the "less is more" approach in the foreseeable future.
It is important to use white space in neo-brutalist designs to make them more legible. In fact, the increase in white space is one of the main differences between brutalism and neo-brutalism, shifting from maximalism to minimalism.
In 2023 and beyond, white space is expected to remain a consistent trend due to its ability to aid navigation, improve clarity, and create a visual hierarchy.
Wrapping Up
As you might have gathered, an underlying theme of web design trends for 2023 is the return of the old-fashioned. Neo-brutalism, horizontal scrolling, and retro typography are just a few of the trends that didn't go over well in the past that we expect to make a comeback next year.
Aside from these, we expect to see well-established trends that have dominated the sphere for years, such as SSL encryption, mobile-first design, and asymmetric layouts.