Releasing music in today's competitive landscape requires more than just artistic talent and creativity. Whether you're an independent artist or part of a band, funding your music projects is essential for success.
You may know how to upload music to Spotify, but the finances of music-making aren't always so clear. To shed some light on this topic, here's a comprehensive breakdown of the costs of budgeting for your next music release.
Breaking Down the Costs Of Music Release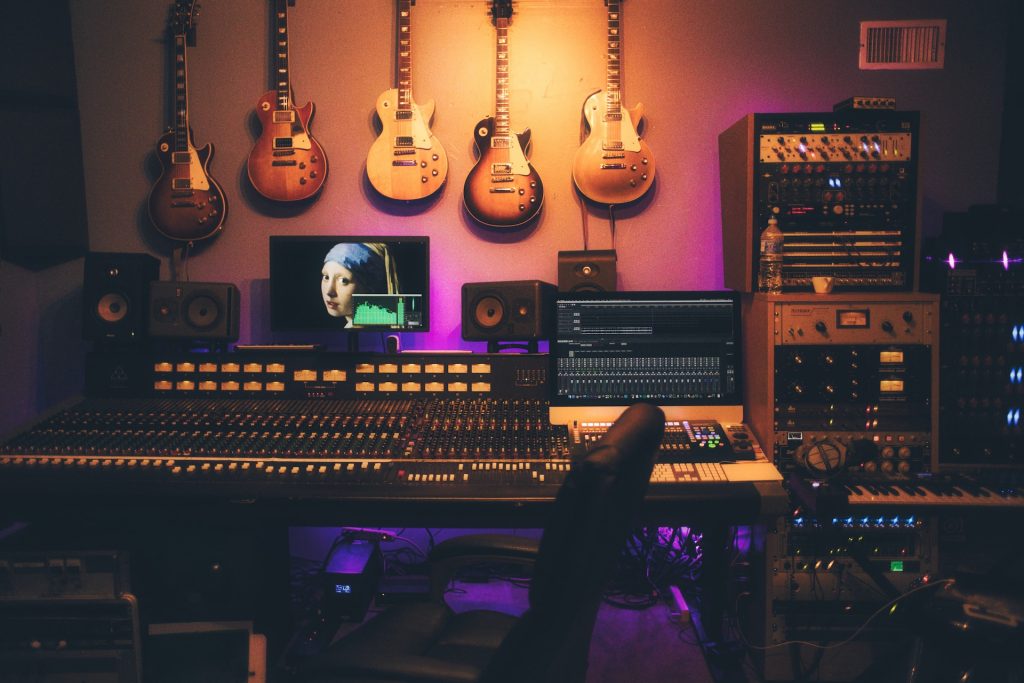 Recording and Production Costs: The Foundation of Your Music
Before your music can captivate listeners, it needs to be expertly recorded and produced. This is one of the most crucial stages of your release and often involves expenses for studio time, hiring session musicians, paying a producer, and mixing and mastering services.
Your recording and production quality set the tone for the entire release, making this a worthy investment.
Artwork and Visual Identity: Crafting a Memorable Brand
First impressions matter, and in the music industry, album artwork serves as the visual representation of your music. Collaborating with a skilled graphic designer or illustrator to create captivating artwork can draw potential listeners in and leave a lasting impact.
Additionally, consider budgeting for promotional materials like posters, banners, and social media graphics to maintain a consistent visual identity across all platforms.
Marketing and Promotion: Amplifying Your Reach
Even the most remarkable music won't gain traction without effective marketing and promotion. Allocating funds for marketing strategies such as social media advertising, influencer collaborations, and public relations efforts can significantly expand your reach.
Also, keep some money around for the creation of promotional content. This might include music videos, lyric videos, and behind-the-scenes footage, all of which can build anticipation for your release.
Distribution: Making Your Music Accessible
Getting your music onto streaming platforms and digital stores is essential for connecting with your audience. Distribution services often come with associated costs, including platform fees based on the number of tracks or albums you release.
Research different distribution options and their pricing models to find the one that best suits your budget and needs.
Physical Copies: Catering to All Fans
While digital music dominates the industry, physical copies still hold a special place in many fans' hearts. Budgeting for physical copies, such as CDs or vinyl records, includes production, packaging, and shipping costs.
Selling these items at live shows or through your website can generate additional revenue and provide dedicated fans with a tangible way to support you.
Live Performance Preparation: Taking Your Music to the Stage
For many artists, live performances are a key avenue for connecting with fans and generating income. However, preparing for live shows involves expenses such as rehearsal space rentals, equipment maintenance or rental, transportation, and accommodation.
Ensuring you have a budget for these aspects will help you deliver unforgettable live experiences without straining your finances.
Merchandise Production: Turning Fans Into Ambassadors
Merchandising can be a powerful tool for building a loyal fan base and generating extra income. Designing and producing items like T-shirts, hoodies, posters, and stickers can give your fans a tangible way to support you while spreading the word about your music.
Budgeting for merchandise production involves upfront costs for design, manufacturing, and potentially shipping or selling through online platforms.
Licensing and Copyright Fees: Protecting Your Intellectual Property
Securing the rights to your music and protecting it from unauthorized use is vital. This may involve costs for copyright registration, licensing samples or cover songs, and legal fees if you need to address copyright infringement.
Proper budgeting for these expenses ensures that you maintain control over your work and avoid potential legal complications in the future.
Collaborations and Features: Enhancing Your Artistry
Collaborating with other artists or including guest features on your tracks can bring fresh perspectives to your music and attract new listeners from different fan bases.
However, these collaborations might come with associated costs, depending on the level of involvement of the featured artists. Preparing for such expenses demonstrates your ability and willingness to jump on a collab opportunity at any time.
Royalty and Distribution Fees: Navigating Financial Obligations
While distributing your music on various platforms can expand your reach, it's important to understand the financial aspects associated with royalties and distribution fees. Different platforms have varying payment structures, and budgeting for these fees ensures you can manage your earnings effectively.
This financial awareness empowers you to maximize the returns from your music release while maintaining transparency and control over your earnings.
Harmonizing Artistry and Budgeting
Embarking on the journey of releasing your music involves a harmonious blend of creativity and financial acumen. As you set sail on this musical odyssey, remember that budgeting is not merely a formality but a compass that guides your artistic aspirations toward fruition.