Welcome to the ultimate guide on car scrapping! If you're thinking of parting ways with your old, worn-out vehicle or have a wrecked car taking up valuable space, car scrapping might be the ideal solution for you. In this in-depth article, we'll explore car scrapping, shedding light on its environmental significance, legal considerations, and the steps involved in the process. Get started and embark on this journey of sustainable automotive disposal.
What Does Mean By Car Scrapping?
Car scrapping, also known as car recycling or car dismantling, refers to the process of breaking down end-of-life vehicles (ELVs) into their individual components and materials for recycling and reuse. This practice not only helps in reducing the environmental impact of automotive waste but also ensures that valuable resources are recovered, promoting a circular economy.
Environmental Benefits of Car Scrapping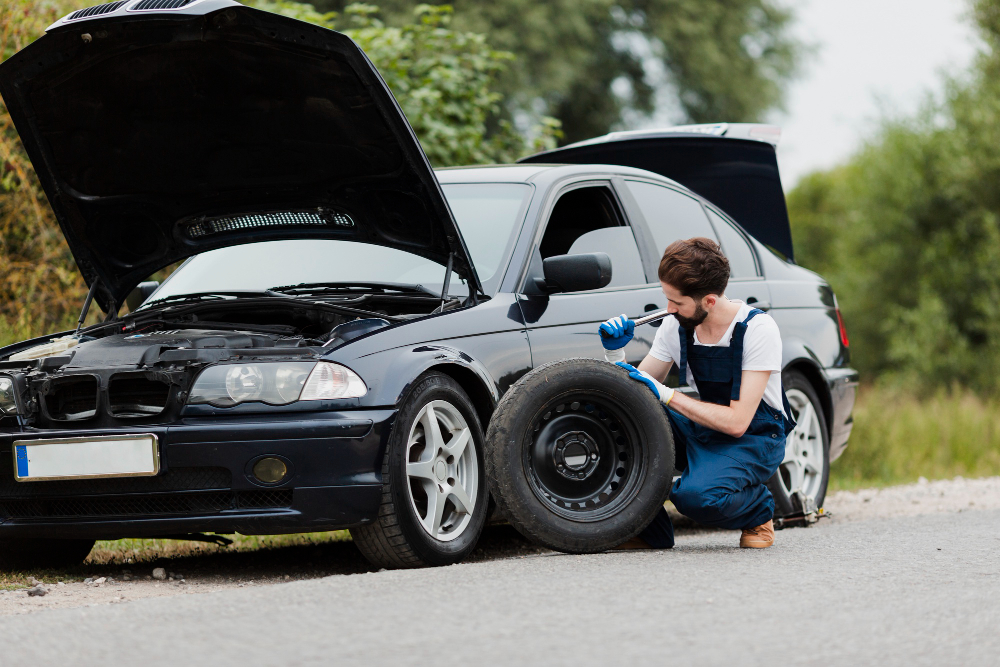 Car scrapping plays a crucial role in safeguarding the environment and conserving natural resources. Here are some key environmental benefits of the process.
Reduction of Landfill Waste: By scrapping old vehicles, we prevent them from ending up in landfills, which can release harmful pollutants and take up valuable space.
Resource Conservation: Car scrapping allows for the extraction of valuable metals, plastics, and other materials from ELVs, reducing the need for mining and conserving natural resources.
Energy Savings: Recycling car components requires less energy than producing new ones from raw materials, leading to a significant reduction in energy consumption.
Lower Greenhouse Gas Emissions: The recycling process generates fewer greenhouse gas emissions compared to manufacturing new parts, contributing to climate change mitigation.
Promoting Sustainable Practices: Car scrapping is a tangible step toward adopting sustainable practices and promoting the principles of a circular economy.
Legal Requirements for Car Scrapping
Different regions may have specific regulations, but some common legal considerations include:
Proper Ownership Transfer: Ensure that you have the legal right to scrap the vehicle, as unauthorized scrapping can lead to legal issues.
Certificate of Destruction (CoD): In some areas, obtaining a CoD from an authorized treatment facility is mandatory to deregister the vehicle.
Environmental Regulations: Comply with environmental laws concerning the proper handling and disposal of hazardous materials from the vehicle.
Licensed Car Scrap Dealers: When choosing a scrap dealer, verify that they have the necessary licenses and certifications to perform the scrapping process lawfully.
The Car Scrapping Process: Step-by-Step Guide
1. Vehicle Assessment and Preparation
The first step involves assessing the condition of the vehicle and removing any personal belongings. Drain all fluids, such as oil and coolant, to prevent environmental contamination.
2. Dismantling and Component Removal
Car scrapping entails dismantling the vehicle to recover salvageable parts and materials. Valuable components like batteries, tires, and catalytic converters are carefully removed for reuse or recycling.
3. Fluid and Hazardous Material Disposal
Dispose of fluids and hazardous materials following appropriate environmental guidelines to prevent harm to the environment.
4. Crushing and Shredding
The vehicle's body is then crushed into a compact form to save space during transportation. Subsequently, the compacted car undergoes shredding to separate materials efficiently.
5. Separation and Sorting
Through advanced sorting techniques, materials like metals, plastics, and glass are segregated for recycling.
6. Recycling and Reuse
The recovered materials are sent for recycling, while functional components may be refurbished for resale or reuse.
The Role of Car Manufacturers in Recycling Initiatives
Car manufacturers have a significant role to play in promoting car scrapping and recycling. Some are taking proactive measures to enhance sustainability, such as:
Design for Recycling: Manufacturers are increasingly designing vehicles with recyclability in mind, using materials that are easier to recover and reuse.
Take-Back Programs: Several manufacturers offer take-back programs, where they facilitate the proper recycling of their vehicles once they reach the end of their life.
Closed-Loop Systems: Some manufacturers are exploring closed-loop systems, wherein materials from recycled cars are used to produce new vehicles.
Conclusion
Car scrapping offers a sustainable and responsible way to dispose of end-of-life vehicles. By recycling car components and materials, we contribute to environmental conservation and resource sustainability. Remember to comply with legal requirements and choose licensed scrap dealers for a smooth and eco-friendly scrapping process. Practice of car scrapping and be part of the solution for a greener future.