Building a gaming PC can be an exciting and rewarding experience. It allows you to customize your gaming rig according to your specific needs and preferences. However, it's important to approach the process with caution and follow certain guidelines to ensure a successful build. we will discuss the do's and don'ts of building a gaming PC, providing you with valuable insights and tips to create a high-performance gaming machine.
The Do's of Building A Gaming PC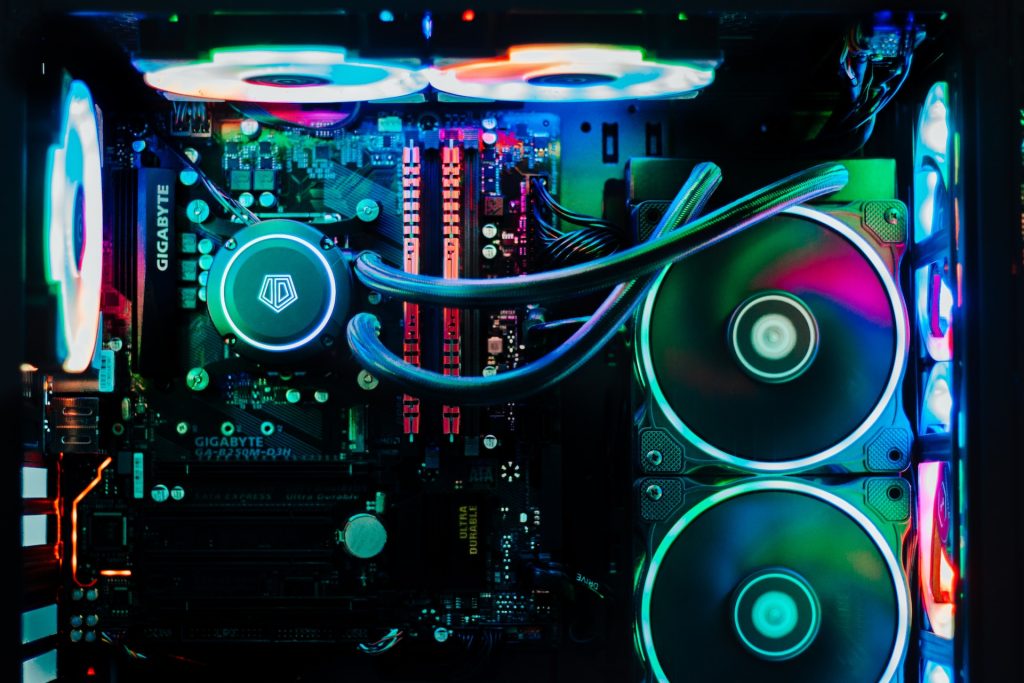 1. Do Your Research
Before know into the world of building a gaming PC, it's crucial to conduct thorough research. Familiarize yourself with the latest hardware components, their compatibility, and performance benchmarks. Read articles, watch video tutorials, and join online communities to gather valuable insights from experienced PC builders. This knowledge will help you make informed decisions throughout the building process.
2. Do Set a Budget
Establishing a budget is an essential step in building a gaming PC. Determine how much you are willing to spend on your rig, considering the cost of components such as the processor, graphics card, motherboard, RAM, storage, and power supply. Allocating a budget will prevent overspending and guide you in selecting the best components within your financial means.
3. Do Choose the Right Components
Selecting the right components is crucial for building a gaming PC that meets your performance expectations. Consider the processor, graphics card, and RAM as key components that greatly influence gaming performance. Opt for the latest generation of components to future-proof your build. Ensure compatibility between the components and choose reputable brands known for their reliability and performance.
4. Do Plan for Sufficient Cooling
Heat management is vital for maintaining the optimal performance and longevity of your gaming PC. Make sure to include adequate cooling solutions in your build. This can be achieved through the installation of fans, heat sinks, or liquid cooling systems. Proper airflow within the PC case will prevent overheating and ensure stable operation during intense gaming sessions.
5. Do Organize and Route Cables
Proper cable management not only improves the aesthetics of your gaming PC but also enhances airflow and reduces the risk of component damage. Take the time to organize and route cables neatly within the PC case. Use cable ties or Velcro straps to secure and bundle cables together, keeping them away from fans and components. This will result in better airflow, improved cooling, and easier maintenance.
6. Do Test Components Before the Assembly
Before assembling your gaming PC, it's crucial to test each component individually to ensure its functionality. This will save you time troubleshooting later in the build process. Connect the components to a compatible power supply and perform basic tests to check if they are working properly. This includes testing the CPU, RAM, storage devices, and graphics card.
7. Do Consider Future Upgradability
When building a gaming PC, it's wise to plan for future upgrades. Technology evolves rapidly, and new games often demand more powerful hardware. Choose a motherboard that offers room for expansion, additional RAM slots, and sufficient PCI-E slots for future upgrades. This will allow you to upgrade your PC without the need to replace the entire system.
8. Do Install the Latest Drivers and Updates
Once your gaming PC is assembled, it's essential to install the latest drivers and updates for all components. Manufacturers regularly release driver updates to optimize performance, fix bugs, and enhance compatibility. Visit the manufacturer's website for each component and download the latest drivers. This ensures that your gaming PC operates at its best and provides a seamless gaming experience.
The Don'ts of Building A Gaming PC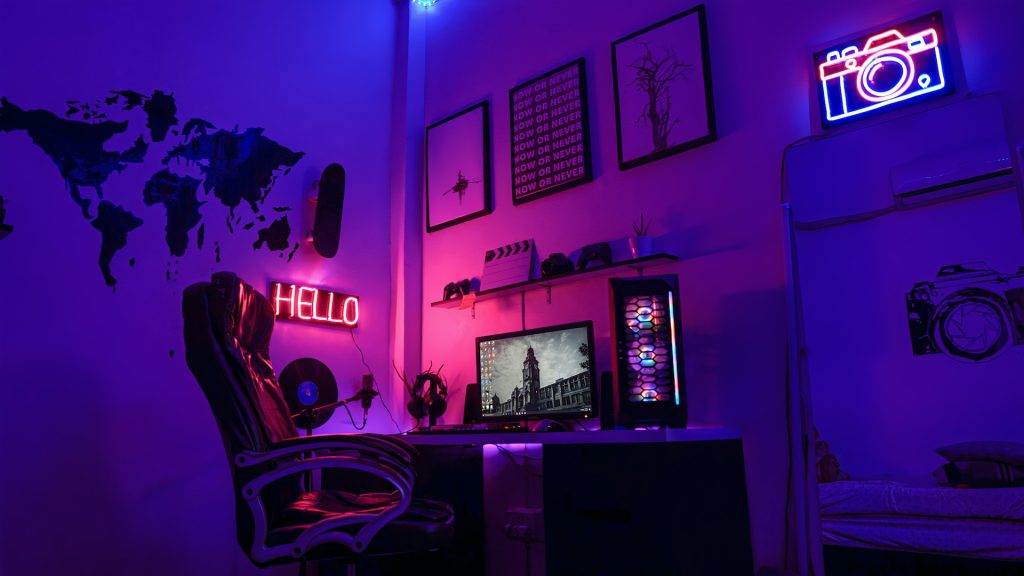 1. Don't Neglect the Power Supply
The power supply unit (PSU) is a crucial component that often gets overlooked. It's essential to choose a PSU that can handle the power requirements of your components. Neglecting the power supply can lead to unstable performance, random shutdowns, or even damage to other components. Use a reliable PSU with sufficient wattage and ensure it is from a reputable brand.
2. Don't Rush the Building Process
Building a gaming PC requires patience and attention to detail. Rushing the process can lead to mistakes, poor cable management, or even damaging components. Take your time to read the manuals, follow the instructions, and double-check every connection. Building a PC is a meticulous task, and patience is key to achieving a successful build.
3. Don't Forget Thermal Paste
Thermal paste is a crucial element in ensuring proper heat transfer between the CPU and the heat sink. It fills microscopic gaps, improving thermal conductivity and preventing overheating. Many aftermarket CPU coolers include pre-applied thermal paste, but if you're using a stock cooler or reusing an old one, don't forget to apply the thermal paste before installation. This will help dissipate heat effectively and prevent damage to your CPU.
4. Don't Overclock Without Proper Knowledge
Overclocking can unleash additional performance from your components, but it should be approached with caution. Overclocking involves increasing the operating frequency of your CPU or graphics card, which generates more heat and consumes more power. Without proper knowledge and cooling solutions, overclocking can lead to instability, crashes, or even permanent damage to your hardware. Educate yourself on the proper techniques and risks before attempting any overclocking.
5. Don't Neglect Proper Grounding
Static electricity poses a significant risk when handling sensitive PC components. Neglecting proper grounding can result in electrostatic discharge (ESD) and potentially damage your hardware. Always ground yourself before handling components by touching a grounded object or using an anti-static wrist strap. This simple precaution can save your components from unnecessary damage.
6. Don't Ignore Warranty and Return Policies
When purchasing components for your gaming PC, pay attention to the warranty and return policies offered by the manufacturers. Components may occasionally arrive defective or fail prematurely. Being aware of the warranty and return policies ensures you can replace or repair faulty components without additional expenses. Register your components online to activate their warranties and keep your purchase receipts.
FAQs
What is the minimum budget required for building a gaming PC?
The minimum budget required for building a gaming PC depends on your performance expectations and the types of games you intend to play. While it's possible to build a basic gaming PC for around $500, a more robust gaming rig capable of running the latest games smoothly may require a budget of $1000 or more.
Can I use a gaming laptop instead of building a gaming PC?
Gaming laptops offer portability but are generally more expensive compared to building a gaming PC with equivalent performance. Additionally, laptops have limited upgradability, and their components may not be as powerful as those in a desktop PC. If portability is essential and budget is not a concern, a gaming laptop can be a suitable option. However, for optimal performance and customization, building a gaming PC is recommended.
How long does it take to build a gaming PC?
The time required to build a gaming PC can vary depending on your experience level and the complexity of the build. For beginners, it may take several hours or even a full day to complete the build, considering the time spent on research, component installation, cable management, and software setup. More experienced builders can complete the process in a few hours.
Should I buy a pre-built gaming PC or build my own?
Buying a pre-built gaming PC offers convenience and saves you the hassle of building it yourself. However, building your own gaming PC allows for customization, component selection, and potential cost savings. It also provides a better understanding of your PC's internals, making troubleshooting and future upgrades easier. Building your own gaming PC is recommended if you are willing to invest the time and effort.
What tools do I need to build a gaming PC?
To build a gaming PC, you will need several basic tools, including a screwdriver, cable ties or Velcro straps for cable management, and thermal paste (if not pre-applied). Additionally, having an anti-static wrist strap or mat can help prevent electrostatic discharge and protect your components during the build process.
Can I reuse components from an old PC when building a gaming PC?
It is possible to reuse certain components from an old PC when building a gaming rig. Components such as the power supply, storage devices (HDD/SSD), and peripherals (keyboard, mouse, monitor) can often be reused. However, compatibility and performance considerations must be taken into account. Old processors, graphics cards, and RAM may not be compatible or offer the desired performance for modern gaming. Assess each component's compatibility and performance before deciding to reuse them.
Conclusion
Building a gaming PC requires careful planning, research, and attention to detail. By following the do's and don'ts outlined in this article, you can ensure a successful build and create a high-performance gaming machine tailored to your needs. the things to know about to research, set a budget, choose the right components, plan for cooling, test components, and consider future upgradability. Avoid rushing the process, neglecting power supply considerations, and overclocking without proper knowledge. By following these guidelines, you'll be on your way to enjoying a superior gaming experience with a custom-built gaming PC.