When you observe that your child's permanent teeth are not aligning properly, it's natural to think about orthodontic solutions like braces. Braces have been a fundamental part of dental care since the late 19th century, with their primary function being to correct misaligned teeth. They're a popular choice for children, largely due to their effectiveness in treating a wide range of dental alignment issues.
Traditional braces, usually made of metal, work by applying continuous pressure over time to slowly move teeth into alignment. They consist of brackets attached to each tooth and connected by wires. These braces are adjusted periodically by an orthodontist to ensure the teeth move correctly.
Orthodontics has seen significant advancements, offering more diverse and less invasive treatment options. One such innovation is Invisalign, a modern alternative to traditional braces. Invisalign uses a series of custom-made, clear plastic aligners that fit over the teeth. These aligners are virtually invisible, making them a more discreet option than metal braces. They are also removable, which allows for easier cleaning of the teeth and aligners, and more freedom in food choices.
What are Braces?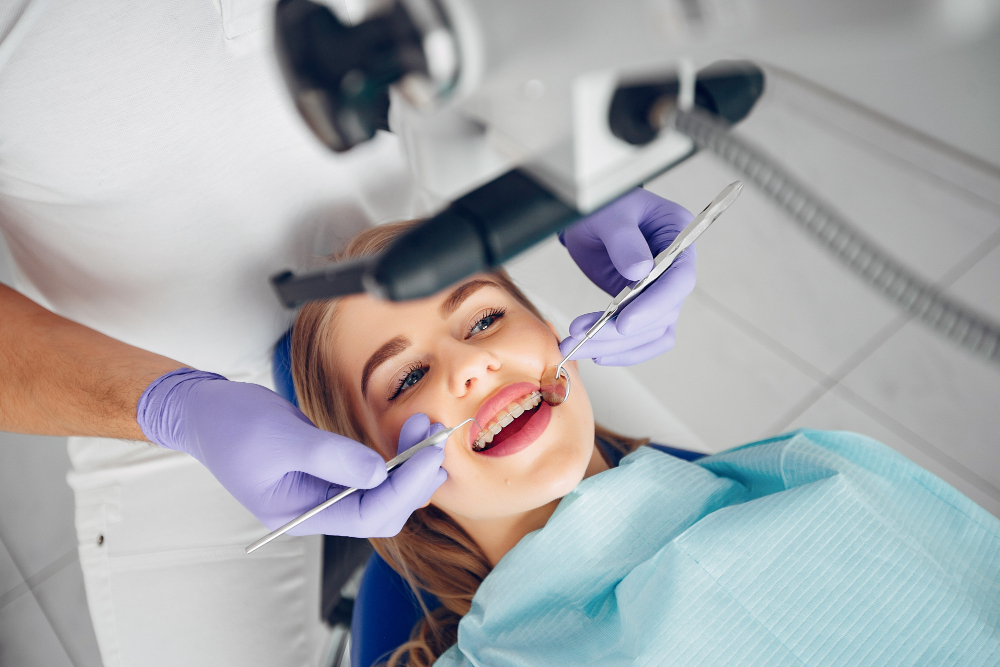 Braces are an orthodontic apparatus used to straighten and align teeth, addressing various dental irregularities. Comprising small brackets adhered to each tooth and connected by a thin wire, braces exert gradual pressure to shift teeth into the desired position over time. This device is key in correcting misalignments like crooked teeth, gaps, and improper bites, playing a crucial role in enhancing both dental function and appearance. Customizable and adaptable to individual needs, braces stand as a fundamental solution in orthodontic care, contributing significantly to oral health and confidence in one's smile.
What are the Advantages of Braces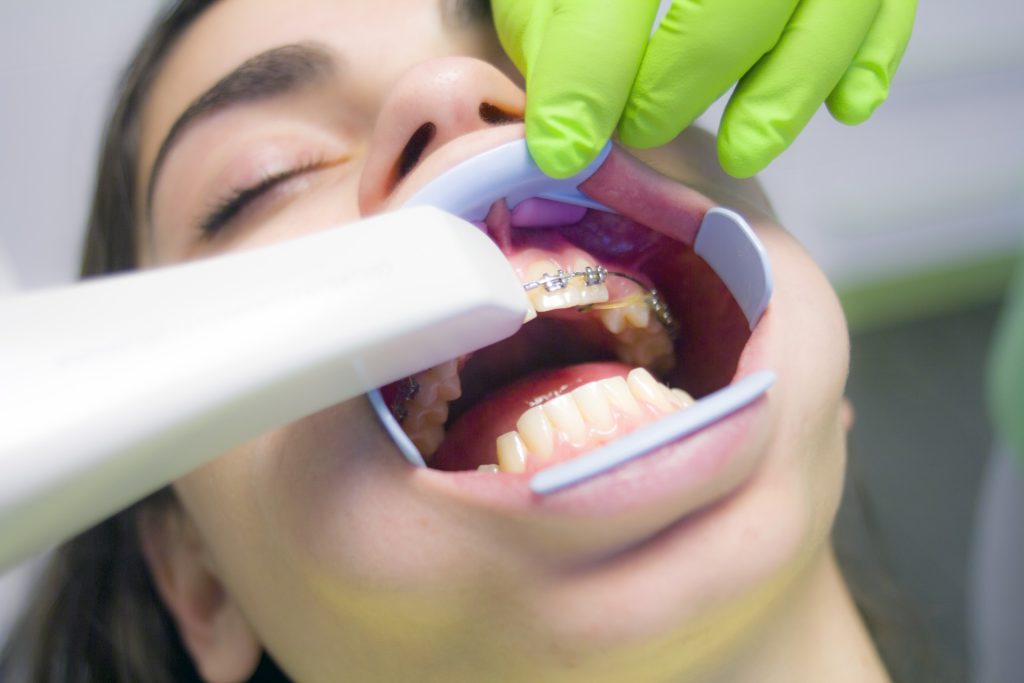 1. Comprehensive Correction Capability
Braces excel in treating a wide array of complex dental issues, from severe misalignment to intricate bite disorders. Their robust structure makes them suitable for correcting significant orthodontic problems that might be beyond the scope of Invisalign.
2. Consistent Treatment Progress
Since braces are non-removable, they provide continuous, uninterrupted treatment. This constant pressure ensures steady progress in teeth alignment, which can be crucial for achieving desired results within a specific timeframe.
3. Customizable Options
Modern braces offer a variety of customization options. Patients can choose from traditional metal, ceramic, or even colored brackets, allowing for personalization and aesthetic appeal, especially appealing to younger patients.
4. Predictability and Reliability
The use of braces in orthodontics has a long history, providing a level of predictability and reliability that comes with time-tested methods. Their effectiveness in a wide range of cases is well-documented and trusted by orthodontic professionals.
5. Improved Dental Health
Straightening teeth with braces contributes to better overall oral hygiene. Aligned teeth are easier to clean, reducing the risk of cavities, gum diseases, and other oral health issues.
6. Enhanced Functional Benefits
By correcting misalignment, braces improve overall bite function. This can alleviate issues related to an improper bite, such as jaw pain, wear on teeth, or difficulties in chewing and speaking.
7. Cost-Effectiveness
In some cases, braces can be more cost-effective than Invisalign, especially for patients requiring extensive treatment. They offer a reliable solution without the premium price tag of newer technologies.
8. Widely Accessible
The widespread availability of braces means they are a familiar and accessible treatment option for most orthodontic patients, backed by a vast network of experienced professionals.
What is Invisalign?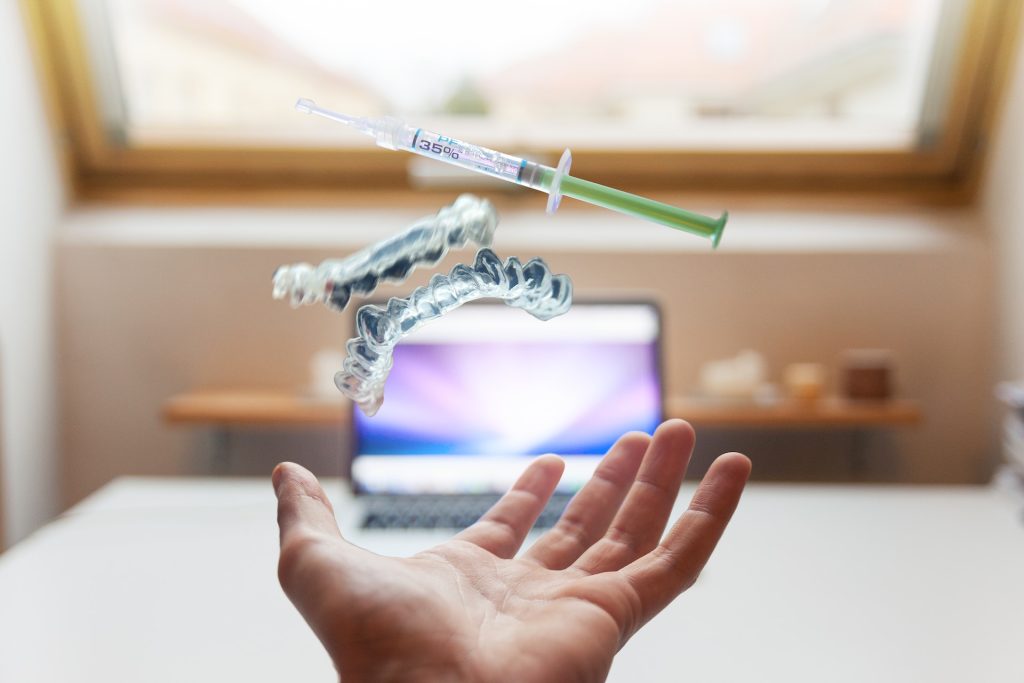 It is a contemporary orthodontic method designed for straightening teeth using a series of custom-fitted, clear aligners. These aligners, made from durable, transparent plastic, offer a less visible alternative to traditional metal braces. Tailored to fit each individual's dental structure, they gently shift teeth into proper alignment over time.
The clear, removable nature of Invisalign aligners allows for ease in eating and oral hygiene, and they are often preferred for their aesthetic appeal and comfort. This method is suitable for treating various dental issues, including gaps, overcrowding, and certain bite misalignments, but may not be ideal for more complex orthodontic cases.
Invisalign: Unique Advantages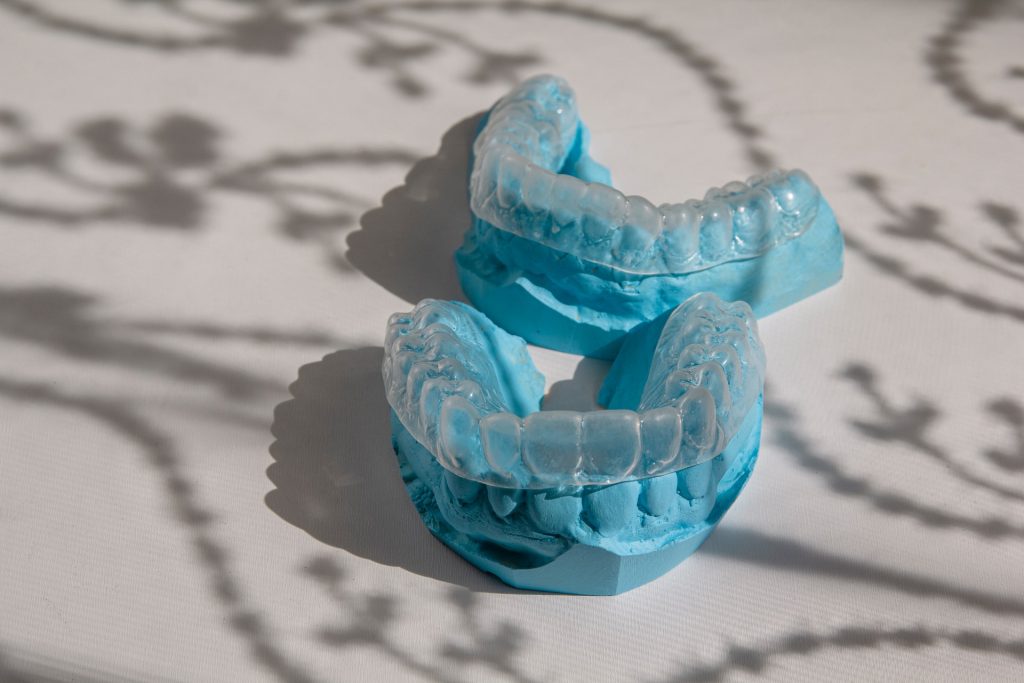 1. Aesthetic Appeal
Invisalign's clear aligners are virtually invisible, making them an attractive option for those who are self-conscious about wearing braces, particularly adults and teenagers.
2. Removable for Convenience
The ability to remove the aligners for eating, brushing, and flossing offers unparalleled convenience and promotes better dental hygiene during treatment.
3. Comfort and Safety
Invisalign trays are made from smooth plastic, which reduces the risk of irritation to the gums and cheeks, often associated with the brackets and wires of traditional braces.
4. Less Frequent Dental Visits
Invisalign often requires fewer check-ups and adjustments than traditional braces, saving time for patients with busy schedules.
5. Customized Treatment Plan
Invisalign treatment involves a fully digital planning process, allowing patients and orthodontists to visualize the treatment stages and final outcome even before starting.
6. Improved Oral Hygiene
The removability of Invisalign aligners facilitates better oral hygiene, as patients can maintain their regular brushing and flossing routine without the hindrance of brackets and wires.
7. Lifestyle Flexibility
For those with active lifestyles or specific dietary preferences, Invisalign aligners offer the flexibility to continue enjoying their usual activities and food choices without additional restrictions.
8. Advanced Technology
Invisalign represents the forefront of orthodontic technology, utilizing advanced 3D imaging and planning tools for a highly precise and personalized treatment approach.
Factors of choosing between Invisalign vs Braces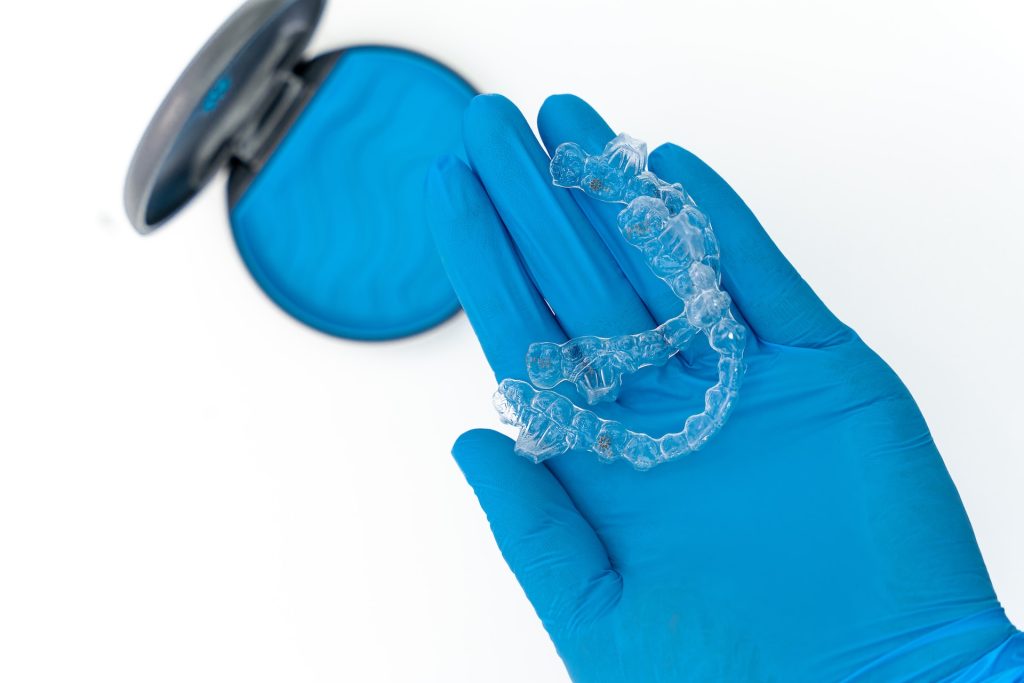 1. Treatment Scope
Traditional braces are often the go-to solution for complex dental issues. They are particularly effective for significant misalignments, including overbites, underbites, and crossbites. Their robust structure enables them to handle a broader range of orthodontic challenges compared to Invisalign, making them suitable for patients with intricate dental needs.
2. Visibility
Invisalign aligners offer a level of discretion unmatched by traditional braces. Made from clear, medical-grade plastic, they are virtually undetectable when worn. This feature makes Invisalign highly attractive to adults and teens who are concerned about the aesthetic impact of metal braces on their smiles and social interactions.
3. Comfort
The smooth, custom-fitted design of Invisalign aligners provides a comfort advantage over braces, which involve metal brackets and wires that can irritate the mouth's soft tissues. This comfort is particularly appreciated during the initial adjustment period and throughout the treatment, making Invisalign a popular choice for those seeking a less invasive option.
4. Hygiene Ease
Invisalign's removability is a significant benefit in terms of oral hygiene. Users can maintain their regular brushing and flossing routine without the need for special tools or techniques required to clean around braces. This ease of cleaning helps in maintaining better overall oral health during treatment.
5. Lifestyle Fit
Invisalign aligners are designed to fit seamlessly into busy lifestyles. They need to be removed while eating, drinking anything other than water, and during certain activities, which can be more convenient than dealing with the dietary restrictions and care concerns associated with braces. This flexibility is ideal for those who don't want their orthodontic treatment to interfere with their daily routine.
6. Discipline Requirement
Invisalign requires a high level of discipline and responsibility. The aligners must be worn for at least 22 hours a day and changed out on a strict schedule to be effective. This demand for self-discipline may be challenging for some, particularly young children, making braces a more practical choice in these cases.
7. Adjustment Frequency
Invisalign treatment involves changing aligners every one to two weeks, and typically fewer visits to the orthodontist compared to braces. This can be a significant time-saver for patients with hectic schedules, as braces require regular in-office adjustments and more frequent monitoring.
8. Treatment Duration
The duration of treatment with braces can vary widely based on the complexity of the dental issue. In some instances, braces can achieve faster results, especially in severe cases. Invisalign, while offering a consistent treatment length for appropriate cases, may take longer for certain types of alignments.
9. Age and Responsibility
Braces are often recommended for younger children due to their non-removable nature. Young patients might lack the maturity and responsibility needed to manage Invisalign aligners properly, such as wearing them consistently and keeping them safe when removed.
10. Cost Consideration
Generally, braces can be a more budget-friendly option compared to Invisalign. The cost factor is an important consideration, especially since dental insurance coverage and available financing options can vary significantly between the two treatments.
11. Sports and Activities
Invisalign aligners offer an advantage for active individuals, particularly those engaged in contact sports or certain musical instruments. Their smooth design and removability reduce the risk of mouth injuries and offer greater comfort and convenience during physical activities.
12. Emergency Visits
Traditional braces might occasionally necessitate emergency orthodontic visits due to issues like broken wires or brackets. Such emergencies are not a concern with Invisalign, which can be a relief for those who prefer a treatment with fewer potential complications.
13. Aesthetic Flexibility
Braces have evolved to offer various aesthetic options, like ceramic or colored brackets. These choices allow for a more personalized and less conspicuous appearance, which can be particularly appealing to younger patients who wish to express their style or feel self-conscious about wearing metal braces.
Conclusion
Deciding between braces and Invisalign hinges on individual dental needs, lifestyle, and personal preferences. Braces suit complex cases and are cost-effective, while Invisalign offers discreetness and comfort. Consult an orthodontist to choose the best path towards a healthy, confident smile.