Communication is a very important factor in the success of any business. With the advancement of technology, businesses now have various options when it comes to their phone systems. Two popular choices are Voice over Internet Protocol (VoIP) and traditional phone systems. But which one is right for you? Know the main differences between VoIP and traditional phone systems, helping you make an informed decision for your business communication needs.
What is VoIP?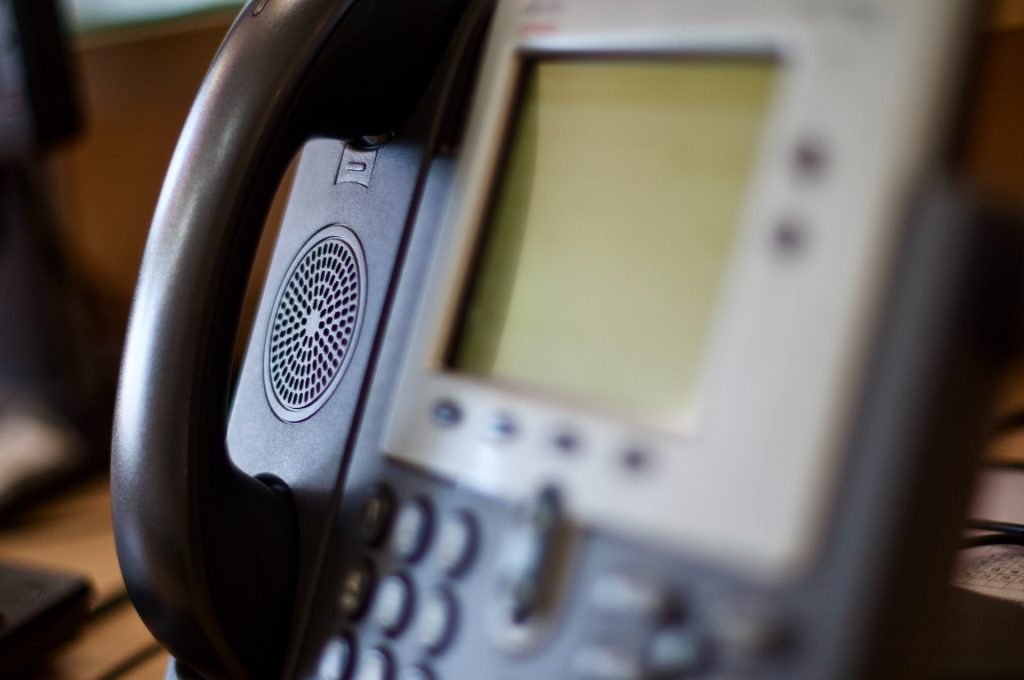 VoIP, also known as Voice over Internet Protocol, is a modern communication technology that allows voice calls to be transmitted over the Internet. Instead of relying on traditional phone lines, VoIP uses an internet connection to convert voice signals into data packets and transfers them to the recipient. This technology offers several advantages that make it an attractive option for businesses.
Benefits of VoIP for Business
1. Mobility
With VoIP, you can make and receive calls from anywhere with an internet connection. This mobility is especially advantageous for remote workers, sales teams, and businesses with multiple locations.
2. Cost Savings
One of the primary benefits of VoIP is its cost-effectiveness. Traditional phone systems often come with high setup and maintenance costs, whereas VoIP eliminates the need for dedicated phone lines, resulting in significant cost savings.
3. Scalability
VoIP systems are highly scalable, allowing businesses to easily add or remove phone lines as their needs change. This flexibility is particularly beneficial for growing businesses or those with fluctuating call volumes.
4. Advanced Features
VoIP systems offer a wide range of advanced features that enhance communication efficiency. These include call forwarding, voicemail transcription, call recording, Tex-Messaging, Call analytics, On-Hold Messages, Call Coaching, auto-attendant, and virtual phone numbers, among others.
Limitations of VoIP
While VoIP has numerous advantages, it's essential to consider its limitations before making a decision.
1. Reliance on Internet Connection
Since VoIP operates over the Internet, it relies heavily on a stable and high-speed Internet connection. In areas with poor internet infrastructure or frequent outages, call quality and reliability may be compromised.
2. Power Outages
Traditional phone systems often continue to work during power outages, thanks to their connection to the local phone network. In contrast, VoIP systems require electricity and an internet connection to function, making them susceptible to service interruptions during power outages.
3. Emergency Calls
VoIP emergency calls may not always provide accurate location information to emergency services. It's crucial to ensure that your VoIP service provider supports Enhanced 911 (E911) to ensure accurate emergency response.
What Does mean by Traditional Phone Systems?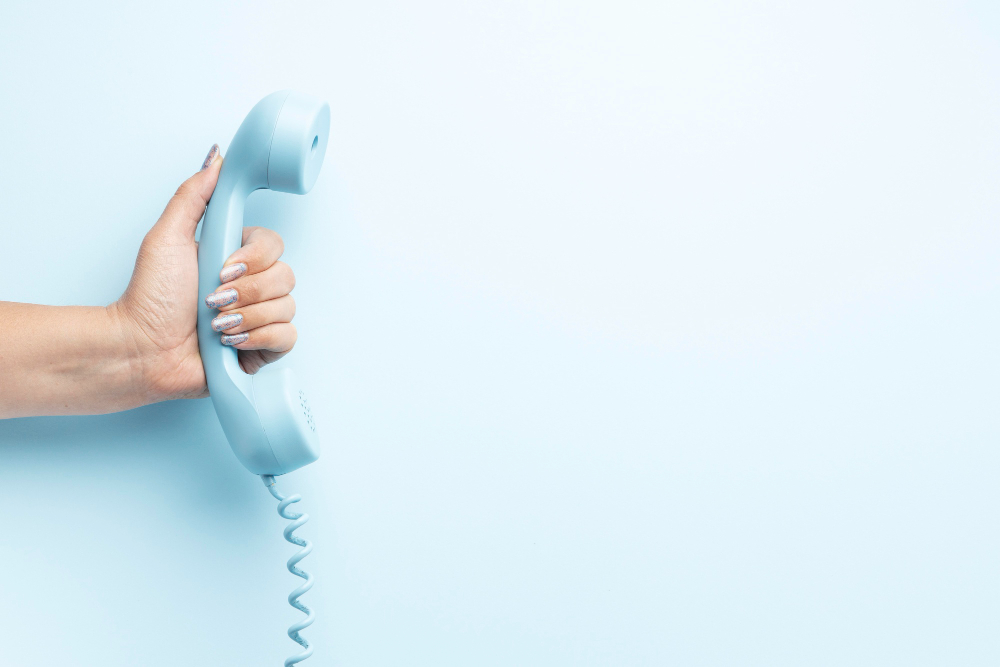 While VoIP offers a range of modern features, traditional phone systems have been the go-to choice for businesses for decades. These systems rely on physical phone lines to transmit voice signals and have their advantages and disadvantages.
Benefits of Traditional Phone Systems
1. Reliability
Traditional phone systems have a proven track record of reliability. They are not dependent on internet connectivity and are often available during power outages, ensuring uninterrupted communication.
2. Voice Quality
Traditional phone systems typically offer superior voice quality compared to VoIP, as they operate on dedicated phone lines. This can be particularly important for businesses that prioritize crystal-clear audio.
3. Emergency Calls
Traditional phone systems are designed to provide accurate location information during emergency calls, ensuring that emergency services can respond promptly and effectively.
Limitations of Traditional Phone Systems
Despite their reliability, traditional phone systems have certain limitations that businesses should consider.
1. Higher Cost
Traditional phone systems can be expensive to set up and maintain, especially for businesses with multiple phone lines. Long-distance and international calls often incur high charges.
2. Limited Features
Compared to VoIP, traditional phone systems offer fewer advanced features and functionalities. Features like call forwarding, voicemail transcription, and virtual phone numbers are usually more limited or come at an additional cost.
3. Scalability
Adding or removing phone lines in a traditional phone system can be a cumbersome process, often requiring the assistance of a technician. This lack of scalability may limit flexibility for businesses experiencing growth or changes in call volume.
VoIP vs Traditional Phone Systems: Which is Right for You?
Now that we have explored the features, benefits, and limitations of both VoIP and traditional phone systems, it's time to determine which option is right for you. The answer depends on various factors, including your business size, budget, communication needs, and internet infrastructure.
If cost savings, scalability, advanced features, and mobility are top priorities for your business, VoIP may be the ideal choice. Small and medium-sized businesses, startups, and those with remote teams can greatly benefit from the flexibility and cost-effectiveness of VoIP.
If reliability, voice quality, and accurate emergency calls are paramount, traditional phone systems may be a better fit. Industries that heavily rely on phone communication, such as healthcare, emergency services, and customer support centers, may find traditional phone systems more suitable for their critical communication needs.
It's worth noting that many businesses opt for a hybrid approach, combining VoIP and traditional phone systems to leverage the advantages of both. This approach allows businesses to have the reliability of traditional phone systems for critical operations while utilizing VoIP for cost-effective communication and additional features.
FAQs
Can I keep my existing phone number if I switch to VoIP?
In most cases, you can keep your existing phone number when switching to VoIP. Your VoIP service provider can assist with the porting process to ensure a seamless transition.
Will my internet speed affect the quality of VoIP calls?
Yes, the quality of VoIP calls can be impacted by your internet speed. It's recommended to have a stable and high-speed internet connection to ensure optimal call quality.
Can VoIP be used with mobile devices?
Yes, VoIP can be used with mobile devices. Many VoIP service providers offer mobile apps that allow you to make and receive calls using your business phone number on your smartphone or tablet.
Are traditional phone systems becoming obsolete?
While VoIP has gained significant popularity, traditional phone systems are still widely used, especially in industries that require the utmost reliability and voice quality.
Can VoIP handle high call volumes?
Yes, VoIP systems are designed to handle high call volumes. However, it's important to ensure that your internet connection and VoIP infrastructure can support the required call volume.
Can I switch from VoIP to a traditional phone system or vice versa?
Yes, it is possible to switch from VoIP to a traditional phone system or vice versa. However, the process may involve changes to your hardware, infrastructure, and contracts with service providers.
Conclusion
Choosing the right phone system for your business is crucial for effective communication and operational efficiency. While VoIP offers cost savings, scalability, and advanced features, traditional phone systems provide reliability and superior voice quality. Consider your business needs, budget, and infrastructure to make an informed decision. You can also explore a hybrid approach to leverage the benefits of both VoIP and traditional phone systems. Finding the right solution will ensure seamless communication and support your business growth in the long run.