In a rapidly evolving technological world, server migration has become a common occurrence for businesses striving to meet the demands of scalability, improved performance, and enhanced security. The process of migrating servers can be complex and challenging, requiring careful planning and execution to ensure minimal downtime and disruption to business operations. In this blog we know about the techniques and best practices for efficient server migration, allowing businesses to seamlessly transition their infrastructure while minimizing any negative impact on their operations.
What Does Mean By Server Migration?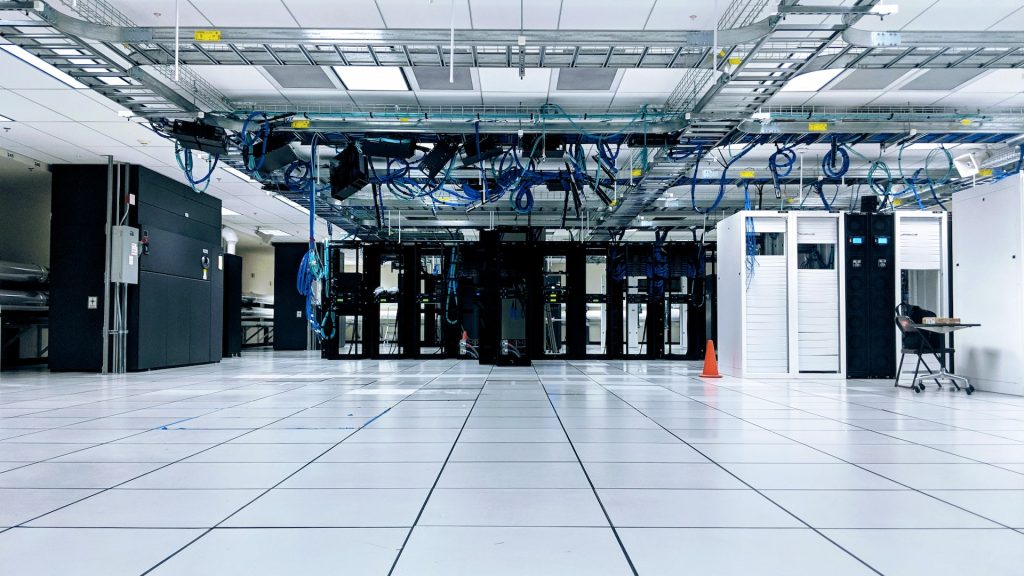 Server migration refers to the process of transferring data, applications, and services from one server environment to another. This could involve moving physical servers to a new location, transitioning from on-premises servers to cloud-based solutions, or even upgrading to newer hardware.
Migrating servers is a critical undertaking as it affects the entire IT infrastructure of a business. Any disruptions or downtime during the migration process can have severe consequences, resulting in lost productivity, revenue, and customer trust. Therefore, implementing efficient techniques and following best practices is essential to ensure a smooth and seamless transition.
Planning for Successful Server Migration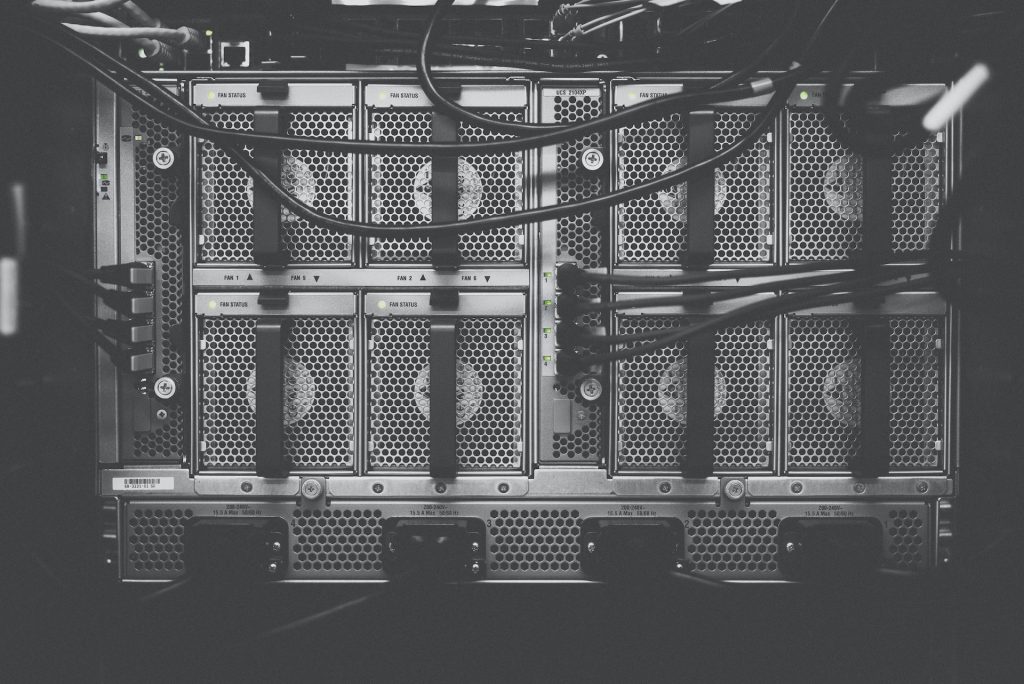 Effective planning is the foundation of a successful server migration project. It involves careful consideration of various factors, including the size and complexity of the infrastructure, the specific goals of the migration, and the potential impact on business operations. Here are some key steps to consider during the planning phase.
1. Assess Your Current Infrastructure
Before Going into a server migration, it's crucial to assess your current infrastructure thoroughly. This involves taking stock of your existing servers, applications, and data, and understanding how they are interdependent. Make a comprehensive inventory of all the hardware, software, and configurations to ensure nothing is overlooked during the migration process.
2. Set Clear Objectives and Prioritize Migration Tasks
Defining clear objectives for the server migration project is essential. Identify the specific goals you aim to achieve through the migration, whether it's improving performance, enhancing security, or increasing scalability. Once the objectives are established, prioritize the migration tasks based on their criticality and interdependencies.
3. Create a Detailed Migration Plan
A well-defined migration plan is crucial to keep the process organized and minimize the risk of errors or oversights. Break down the migration into smaller tasks, assign responsibilities, and establish timelines for each step. Consider creating a visual timeline or using project management tools to keep track of progress and ensure all tasks are completed within the set deadlines.
4. Perform Compatibility and Risk Assessments
During the planning phase, conduct compatibility and risk assessments to identify any potential challenges or issues that may arise during the migration process. Assess the compatibility of the applications and data with the target environment and determine if any modifications or updates are required. Identify risks and develop mitigation strategies to minimize their impact on the migration.
Techniques for Efficient Server Migration
Now that we have covered the essential steps in the planning phase let's explore some techniques that can help ensure an efficient server migration while minimizing downtime and disruption.
1. Virtualization and Containerization
Virtualization and containerization technologies have revolutionized server migration by providing flexible and scalable solutions. By virtualizing servers, businesses can encapsulate their applications and data into virtual machines or containers, making it easier to move them between physical servers or even to cloud platforms. These technologies allow for seamless migration without the need for significant reconfiguration or downtime.
2. Utilize Cloud Services
Cloud computing offers numerous advantages for server migration, including scalability, flexibility, and reduced infrastructure costs. By migrating servers to a cloud-based environment, businesses can leverage the infrastructure and resources provided by cloud service providers. This eliminates the need for maintaining and managing physical servers, allowing for easier scalability and reducing the risk of downtime during the migration process.
3. Employ a Phased Approach
Instead of attempting to migrate all servers simultaneously, consider adopting a phased approach. This involves dividing the migration into smaller, manageable stages, focusing on specific applications, services, or departments at a time. By doing so, businesses can minimize the impact of migration on overall operations and address any issues or challenges more effectively.
4. Conduct Thorough Testing
Testing is a critical aspect of server migration. Before fully transitioning to the new server environment, thoroughly test the migrated applications and data to ensure they function as expected. This includes testing for compatibility, performance, and security. By conducting comprehensive testing, businesses can identify and address any issues or discrepancies early on, minimizing potential downtime or disruption.
5. Implement Robust Data Backup and Recovery Measures
During server migration, data loss is a significant concern. To mitigate this risk, implement robust data backup and recovery measures. Create multiple backups of critical data before initiating the migration and ensure they are stored in secure and redundant locations. In the event of any unforeseen issues or failures, having reliable backups will allow for quick recovery and minimize database loss.
6. Collaborate with Experienced Professionals
Server migration is a complex and technical process that requires expertise and experience. Collaborating with experienced professionals, such as IT consultants or specialized migration service providers, can significantly enhance the efficiency and success of the migration. These experts have the knowledge and tools to handle the intricacies of server migration, ensuring minimal downtime and optimal performance.
FAQs
What is the typical duration of a server migration?
The duration of server migration can vary depending on various factors, such as the size and complexity of the infrastructure, the amount of data being migrated, and the chosen migration approach. Small to medium-sized migrations can take anywhere from a few days to a few weeks, while larger and more complex migrations may extend to several months.
How can I minimize the impact of server migration on business operations?
Minimizing the impact of server migration on business operations requires careful planning and execution. Some key strategies include conducting thorough compatibility and risk assessments, implementing a phased migration approach, performing comprehensive testing, and having robust backup and recovery measures in place. collaborating with experienced professionals can greatly contribute to minimizing downtime and disruption.
What are the risks associated with server migration?
Server migration involves certain risks, including data loss, extended downtime, compatibility issues, and performance degradation. by following best practices, conducting thorough assessments, and implementing mitigation strategies, these risks can be minimized. It is essential to have a contingency plan in place to address any unforeseen issues or challenges that may arise during the migration process.
Can I migrate servers without any downtime?
While achieving zero downtime during server migration is challenging, it is possible to minimize downtime through careful planning and execution. Techniques such as virtualization, containerization, and phased migration can significantly reduce the impact on business operations. Conducting thorough testing and having backup and recovery measures in place can help mitigate potential downtime.
Should I consider migrating to the cloud?
Migrating to the cloud offers numerous benefits, including scalability, flexibility, reduced infrastructure costs, and improved accessibility. It allows businesses to leverage the resources and infrastructure provided by cloud service providers, eliminating the need for maintaining and managing physical servers. The decision to migrate to the cloud should be based on a thorough evaluation of your specific requirements, considering factors such as data security, compliance, and the nature of your applications.
How often should server migration be performed?
The frequency of server migration depends on various factors, including the growth of your business, evolving technology, and changing infrastructure requirements. Server migration should be performed when it becomes necessary to improve performance, enhance security, or accommodate increased scalability. Regular assessments of your infrastructure can help determine the optimal timing for server migration.
Conclusion
Efficient server migration is a crucial undertaking for businesses looking to adapt to changing technology trends and enhance their infrastructure. By following the techniques and best practices discussed in this article, businesses can ensure a seamless migration process with minimal downtime and disruption to their operations. Remember to prioritize planning, conduct thorough assessments, leverage virtualization and cloud technologies, and collaborate with experienced professionals to achieve a successful server migration.