Consultancy services are becoming increasingly popular in today's business world. With businesses constantly seeking ways to improve and grow, they turn to consultants for their expertise and guidance.
Starting a consulting business can be rewarding and profitable, especially if you have a specific area of expertise and a passion for helping others. However, it can also be a challenging and complex process. This blog will provide a complete guide to starting a consulting business, covering everything from identifying your niche to marketing your services.
What are Consultancy Services?
Consultancy services refer to the professional advice and guidance provided to individuals, businesses, or organizations by experts in a particular field.
Consultancy services aim to help clients improve their performance, solve problems, and achieve their objectives. Consultants are hired for their knowledge, skills, and experience and are typically experts in a particular industry or field.
Benefits of Consultancy Services
There are several benefits that consultancy services provide to businesses and organizations. The following are the key advantages:
Expertise and Knowledge: Consultants bring a wealth of knowledge and experience to their clients. They have specialized knowledge in specific areas, which they use to advise and guide their clients.
Objectivity: Consultants provide an objective view of the business or organization, which can help identify weaknesses and areas for improvement. They can identify problems that may not be obvious to those within the company.
Time-Saving: Consultants can help businesses save time by taking on specific projects or tasks, which allows employees to focus on their core responsibilities.
Cost-Effective: Hiring a consultant can be more cost-effective than hiring a full-time employee for a specific project or task.
Results-Oriented: Consultants are hired to achieve specific goals or objectives. They are focused on delivering results, which can help businesses achieve their desired outcomes.
Steps to Start a Successful Consulting Services Business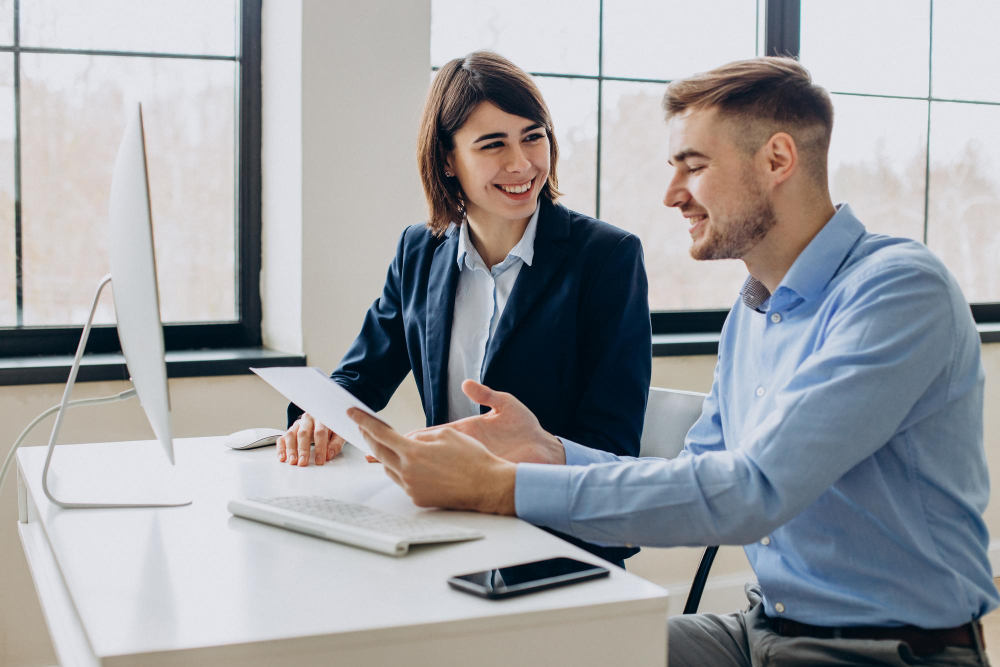 Step 1: Identify Your Niche
The first step in starting a consulting business is identifying your expertise or niche. This can be based on your previous work experience, education, or a passion that you have developed over time. It would be best to choose a niche that you are passionate about and has a market demand.
Step 2: Research the Market
Once you have identified your niche, you should research the market to determine if there is a demand for your services. This involves identifying your target audience, their needs and challenges, and the competition in the market. This research will help you understand the potential for success in your consulting business.
Step 3: Define Your Services
Based on your niche and market research, you should define the services you will offer as a consultant. These services should be aligned with the needs and challenges of your target audience and should be unique and valuable. This will help differentiate your business from your competitors and attract clients.
Step 4: Develop Your Brand
Your brand is essential to your consulting business, as it represents who you are and what you stand for. Your brand should reflect your niche and the unique value you bring to your clients. This includes your business name, logo, website, and social media presence.
Step 5: Establish Your Business Structure
Before starting your consulting business, you need to establish your business structure. This includes registering your business with the appropriate government agency, obtaining necessary licenses and permits, and setting up your business operations and finances.
Step 6: Set Your Fees and Rates
Setting your fees and rates is important for starting a consulting business. You should research industry standards and consider the value you bring to your clients when setting your rates. Being transparent and clear about your fees and rates with your clients is also important.
Step 7: Develop Your Marketing Plan
You need to develop a marketing plan to attract clients to your consulting business. This includes identifying your target audience, developing a messaging strategy, and choosing the most effective marketing channels to reach your target audience. This can include social media, email marketing, content marketing, and networking.
Step 8: Build Your Network
Networking is an important aspect of starting a consulting business, as it can help you build relationships and establish credibility within your industry. This includes attending industry events, joining professional organizations, and connecting with other professionals in your niche.
Types of Consultancy Services
Several different types of consultancy services are available, depending on the needs of the business or organization. Given below are the major types :
Management Consultancy: Management consultants provide advice and guidance to businesses on management practices, such as strategic planning, operations management, and organizational design.
Financial Consultancy: Financial consultants advise on financial matters, such as accounting, financial analysis, and investment strategies.
Human Resources Consultancy: HR consultants advise on HR-related matters, such as recruitment, employee training and development, and performance management.
Marketing Consultancy: Marketing consultants provide advice on marketing and advertising strategies, such as market research, brand management, and digital marketing.
IT Consultancy: IT consultants advise on information technology, such as software development, network infrastructure, and cybersecurity.
You can establish a strong foundation for your business and set yourself up for success. Remember to stay focused on your niche, provide value to your clients, and continuously evolve your business to meet the needs of your target audience. With hard work and dedication, you can build a successful consulting business that positively impacts your clients and your community.