Luminar AI is known as the world's first fully AI photo editor. Several templates provide a faster way to grade your images to create an attractive look. The risk will come with the template automatically. The risk in such a way for making your shots may look similar to one another. An ordinary photo may suffer from overexposure problems, color casts, and lens distortion.
People can take different tips for editing their photos through Luminar AI. As a result, it can solve several problems and avoid pitfalls. For example, some iPhones use HDR to combine multiple exposures to a single well-exposed shot. But while taking pictures from DSLR cameras, the main challenge is to capture detail in contrasting shadows and highlights.
Importance of Luminar AI Photo Editor
It is easier to use compared with Adobe Photoshop.
Luminar AI will automatically adjust contrasting tones to know missing details.
It helps in fixing common problems with photos.
It is available to run as a plugin on programs like Photoshop and Lightroom.
From Where to Get Luminar AI Photo Editor
If you are confused about where to get Luminar AI Photo Editor, you can download it from the Skylum website. It can also act as a plugin for programs like Lightroom and Photoshop. And if you want to access all the features of Luminar AI, then you need to run a program in its launch edition as a standalone program. This program will cost you around $99 alone.
Template As Front Door
If you open an image in Luminar AI, you will see a list of templates. It is the starting point to edit your image under the For This Photo menu. Three templates are based on what Luminar AI thinks are the best choices. If you want further options, then select one. After that, you will get six more from which you can select any one of the templates.
Luminar AI will fit the template according to the frame of the image. People can either move on and explore other templates too. They can reduce the effect with an opacity slider at the bottom.
Templates are optional features, and you can change them according to your requirement. If your image is slightly underexposed or fully edited, these templates can give you the best result for a stylish touch. Luminar AI will be helping you by providing a comfortable territory with templates. This became an industry standard to start the editing process with a template.
Features of Luminar AI Photo Editor
Luminar AI is the front page of editing any image. Several features allow you to work faster than other available software. Some so many professional photographers use Luminar AI. It is an era of artificial intelligence. People are becoming more creative as time passes. Photo editing will leave a significant impact in the future on the digital market because everybody needs someone who can edit photos fastly to save time and speed up. The massive photo editing task can be handed over to AI to manage it quickly and intelligently.
The photo editing technique is becoming a part of everyone's life, but they don't have so much time to invest in it. Hence AI is taking their place of them for editing images according to the requirements. Even it can check every little detail. Using Luminar AI, a user can create multiple layers to perform the normal frequency separation operations, taking anywhere from a couple of minutes to an hour or more.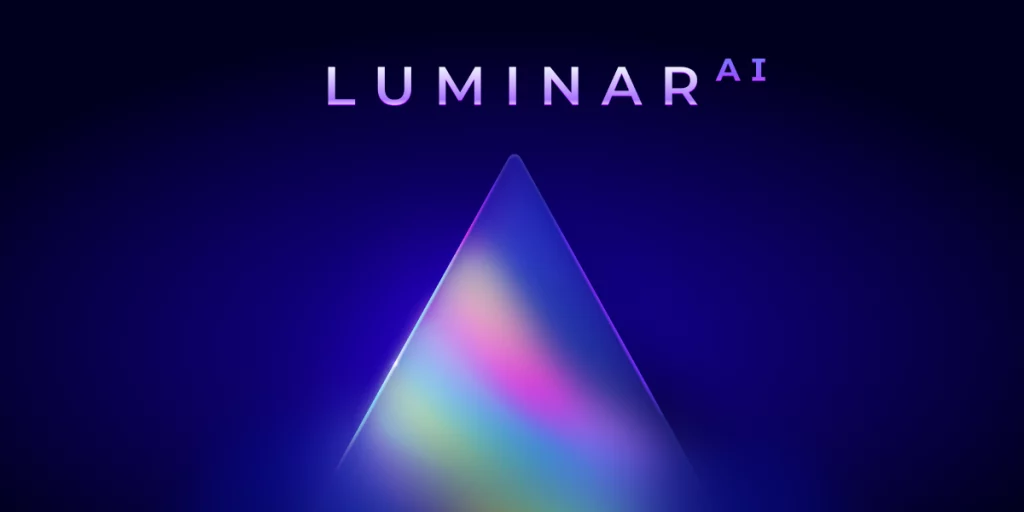 Enhance AI
To enhance the image, you can select the edit menu to fix a contrasting shot for an image that lacks detail in shadows and highlights. To darken highlights and lighten shadows, you can drag the Accent slider.
Make Tonal Tweaks
By enhancing AI, people will get to know more details about a particular image. For example, dragging the highlight button to the left will help you reveal more colors and image details. In addition, it reveals many underexposed details by using shadows and light.
Add Delicate Detail
Open the structure panel if you need to print with more punch. Next, you need to slide the Amount slider to the right. After doing this, it will increase the mid-tone contrast and make delicate details such as brickwork stand out more. ever, it can add several other controls right out of the box.
Advantages of Luminar AI Photo Editor
Now, look at the pros of Luminar AI.
Speed
People can expect a fast result after image processing. The speed will automatically increase if people have great compatible computers with high processors. People can easily edit images and achieve great results within seconds. Luminar AI can recognize what type of image you are working on with images. You should be aware of when to move the sliders.
Indeed, Luminar AI does not have any options for portrait images. But to rectify this problem, it provides speed, which can work faster than Photoshop.
Familiarity
Luminar AI not only works on computers but also on a smartphone for editing photos. So you can do editing just by opening this application and spending some time editing images on your smartphone or computer.
The workflow of Luminar AI is familiar to everyone. It follows importing an image, selecting different filters, and fine-tuning it with standard editing tools. People can use Luminar AI for long work too on computers. Several additional features can match the expectations of speed that billions of smartphone photographers take for granted.
Disadvantages of Luminar AI Photo Editor
Every software has some disadvantages similar to Luminar AI have the following disadvantages:
Potentially Slow
If you have an old computer with an old processor, it will work very slowly. Before installing or purchasing any software, you need to know about the device's compatibility. If you do not notice these things, image processing may lag while moving the slider and changing the effects.
Skylum has faced several issues, like slow processing in its previous offerings. As a result, people may go without editing any photo, or some may claim that it is not photo editing software if you compare it with other applications or software like Photoshop. However, it will run smoothly with a little lag for essential functions.
Lack Of Options
For advanced users, it is critical software for retouchers and portrait photographers. However, people may find some available features in Portrait which are lacking in this software. For example, there are just three sub-menus for portrait editing, and it has only a handful of sliders in total.
It will be challenging to say that Skylum likely didn't create Luminar AI for serious portrait photographers. Anthropics did a similar thing with its PortraitPro suite. However, people can consider Luminar AI for this type of usage for entry-level programs.
Some Landscape and nature photographers complain about a similar issue of lack of options. However, it can add several other controls right out of the box.