Whether you are in the business sector or employed in a job in a foreign country like the USA, you probably need to transfer money globally. You can send money either by cash, bank drafts, cheque, or money orders but all these conventional methods are not as quick and safe.
So, for that, you need a secured money transfer platform to send money to your clients, relatives, or friends. Hence, we are here to introduce you to the 20 best international money transfer platforms available in the USA. They are as follows:
Top-Rated 20 International Payment Transfer Apps and Website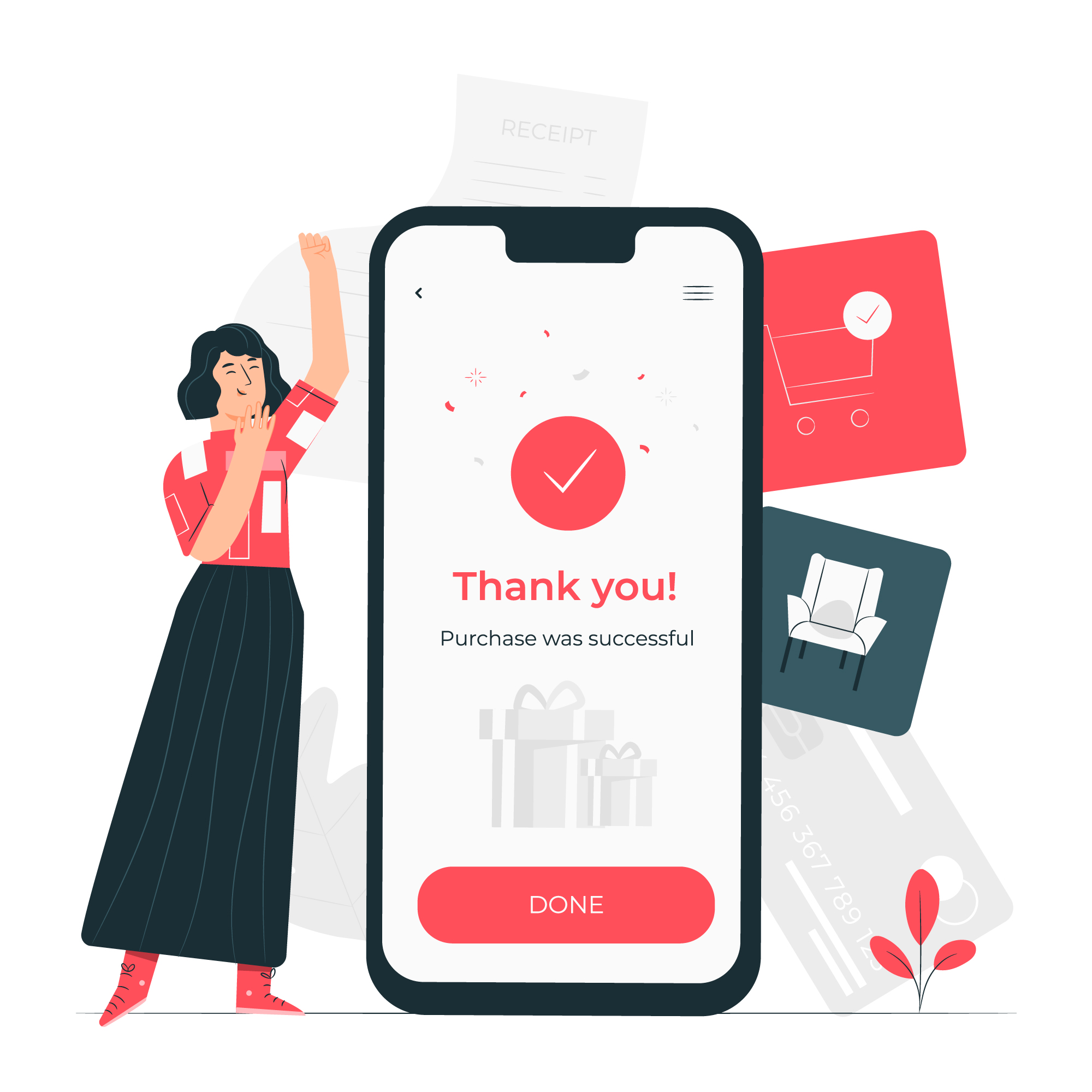 1. XE Money Transfer
The XE Money Transfer company is one of the best money transfer platforms where you can send money internationally. Here you can transfer currency in some other currency in the majority of the 170 nations.
The company offers you online facilities to transfer money with just a small click on their smartphones or PCs. You have to create a private account on the company's website and here you are managing your account.
Features of XE Money Transfer
No additional charges
24 hrs online accessibility
24 hrs tracking facility
Secured by Northern Security
Partnership with 200+ global companies including Apple, Amazon, and Google
2. Currencies Direct
Established in 1996, this company is another one of the leading companies which you can choose to transfer money worldwide. Currently, the company has a good reputation in the market because you can transfer your money into about 120 countries in 60 currencies. They have a wide presence on different platforms to serve their customers. They provide mobile app services, retail, online as well as phone services. Currencies Direct has been given reviews by Dun & Bradstreet Corporation.
Features of Currencies Direct
Low exchange rate
No additional fees to transfer money
Online accessibility
Rank 1 rating with Dun & Bradstreet Corporation
Three-time Money Age award winner in the category of "Money transfer provider of the year".
3. OFX
This is a worldwide well-known company that has set up its offices in countries like the United States, Canada, Australia, Hong Kong, New Zealand, and Singapore. They are one of the highest-rated money transfer platforms. Transfers are available in more than 190 countries. They accept about 55 currencies.
You can transfer your money only by visiting their website. Instead of depositing money to the receiver's bank account, they apply some restrictions on the way of receiving money. The company offers numerous features to ease the transfer from the customer's side. Some of the services and facilities that they provide are:
Features of OFX
No extra transfer fees
Lock-in rate feature
Tracking system to track the transfer history
Provides common as well as foreign currencies
Easy accessibility for every person including businesses, professionals, and online sellers.
4. WorldRemit
WorldRemit is another well-recognized company that has gained review from the world's most popular review platform i.e. Trustpilot. This company gives you access to transfer money internationally to more than 130 different nations. Additionally, the users can also transfer funds globally from more than 40 countries. Although they charge some additional fees to send money they are not too high. They provide payment facilities through different sources like Debit Cards, Credit Cards, Google Pay, Apple Pay, iDEAL, Trustly, Prepaid Cards, Bank Account Transfers, etc. You will get modern ways to transfer money.
Features of WorldRemit
Offers door-to-door payment delivery.
Cash pickups
Mobile methods such as Google, PayPal Wallet
Airtime top-ups system of payment
Bank transfer options
5. MoneyGram
This international money transfer company is a United States-based company, which is one of the highly rated. It is one of the most broadly used money transfer platforms in the entire USA. They have a thorough list of nations where you can send money across over 200 countries. However, they charge an additional service charge for money transfers which is quite costly. Here the transfer is limited to $10,000 per transaction for most countries.
Features of MoneyGram
Same-day money transfer
Offers money transfer to people who has no bank account
Can send money to over 350,000 worldwide locations
Fast convenience of funds
Bank transfer
6. PayPal
This money transfer platform is an online money transfer mobile app through which you can send money online. This is one of the widely used mobile apps that you can use for a secured money transfer. But for that, you need to have an account on the PayPal app because you can't send money directly to the receiver's bank account. Also, this app allows you to shop online, request and collect cash.
Features of PayPal
Extra transfer fees
Can be expensive for quick transfer of money
Secured payment
Offers e-wallet to deposit money
24/7 access
7. Remit2India
This amazing online money transfer platform is one of the widely liked platforms that you can use to send money worldwide. This gives money transfer services to the NRIs. They are operating in countries like the USA, United Kingdom, Canada, Ireland, and Australia. Unlike PayPal, they allow you to send money to the receiver's bank accounts but it's a little time-consuming. You can send a minimum amount of USD 50. You can be assured of a guaranteed exchange rate.
Features of Remit2India
No transfer fees for sums above USD 999
Guaranteed exchange rate
Offers indicative exchange rate
Provides Instant transfer
Also allows wire transfers for amounts up to $200,000
8. Remitly
Remitly is one of the trusted and secured money transfer companies that has been registered by the US Department of the Treasury. They allow money transfers globally to more than 100 countries including the UK, Germany, Australia, etc. They have their headquarters in Seattle, Washington, United States. They allow the receivers to accept in their bank accounts, e-wallets, or cash from their closest money transfer services.
Features of Remitly
Quick and easy transfer
Low-cost transfer charges
Provides two options to send money i.e. Express or Remitly Economy
Low exchange rate
Impressive promotional foreign exchange rates
9. Ria Money Transfers
The Ria Money Transfer services are the division of the well-established money transfer company named Euronet Worldwide Inc. They offer their services in the United States, Canada, and most of Europe. They have their head offices in the United States, California, and Buena Park. They have been offering their services since the late 1980s in more than 377,000 locations all over the globe. Customers can transfer money via Ria Money Transfer's mobile wallet.
Features of Ria Money Transfers
Allows bank account transfer
Cash Withdrawal
Transfer fees vary as per the transfer amount
Provides online facilities
Only can transfer $2,999/day and $7,999 in a month
10. XOOM Corporation
Xoom is one of the secured money transfer services in the USA that permits users to send money, reload mobile phones, and pay bills to about 131 countries. It allows you to send money to your family and friends around the globe. They offer remittance and electronic fund transfers. They have their head branches in California, San Francisco, and the United States. One of the reasons to use Xoom Corporation is it does not charge any additional fee and is safe to use from anywhere in the world.
Features of XOOM Corporation
Allows direct bank account transfer
Credit/debit card transactions are expensive
No additional charges for amounts of $1,000 and more
Safe and quick transfer
Transparent exchange rate
11. Transfast
Transfast was founded in 1988. This money transfer company is a United States-based company that allows cross-border payments as well as international money transfers. They have their headquarters in New York, United States. Additionally, they have offices in UAE, India, and the Philippines. Mastercard is the owner of this company. They offer online services for fund transfers. It has around 200,000 payment points worldwide, covering around 120 countries globally.
Features of Transfast
Allows direct bank account transfer
Gives the flexibility to manage the delivery speed
Less a transfer limit but a high exchange rate
Provides two exchange rates i.e. Fastrack and Value+
No transfer fees for bank account transfer
12. Skrill
This is a UK-based money transfer company that also offers its services in the USA. They are a digital wallet provider that provides various money transfer and online payment facilities. They are currently operating in over 120 countries with 40 different currencies in your digital wallet. Skrill provides you with online accessibility. Also, receiving money via Skrill is instant. The services are free of charge for recipients. This transfer platform allows direct bank account transactions.
Features of Skrill
Allows fund transfer in cryptocurrencies, e-commerce sectors, betting, and gaming
Allows direct bank account transfer from Skrill wallet
Additional fees for transferring, currency conversion, and transaction processing
Not so cheap and fast
Online accessibility
13. ecoPayz
This online money transfer company is one of the best money transfer companies operating in the USA along with many other countries. ecoPayz offers its services to its customers in around 159 countries and in 45 currencies around the globe. You can securely open an account free of cost. They provide many additional benefits to their clients. With an ecoAccount, transactions can be made easily and rapidly. The ecoPayz business accounts enable business corporations to pay salaries to their employees instantly.
Features of ecoPayz
Offers e-wallet facilities
Extra charge during money withdrawal
Can transfer money only between the wallets
Not so quick and take at least 3 days to transfer
Online accessibility
14. CurrencyFair
CurrencyFair was established in 2009. This international money transfer company is an online currency trading company that is now available in the USA too. The company has its headquarters in Ireland and Dublin. They also have offices in countries like Hong Kong, Poland, Australia, Greece, the UK, and Singapore, among others. CurrencyFair offers money transfers in around 20 currencies. Its services are comparatively cheaper than bank services. The services are quick to access and hassle-free.
Features of CurrencyFair
Allows Online currency transfer
Cheaper than banks
Fast and protected
Easy to operate
Reliable
15. WISE
This is a well-known online money transfer platform that is also providing its facilities in the USA. You can transfer your money across the world with your WISE debit card. Wise allows money transfers in more than 40 countries, including Singapore, Japan, the UK, the US, New Zealand, Malaysia, Australia, EEA, and Switzerland. It offers cheaper services, including low transfer fees. It allows you to transfer money without any limit on the number of transactions. It allows you to transfer the amount rapidly.
Features of WISE
Provides mid-market exchange rate for each transaction
Low transfer fees
Can transfer money without any limits
Direct access to bank accounts
Fast and reliable
16. Western Union
This is one of the best American money transfer companies that provide financial services to its users. Its headquarter is situated in Denver, Colorado. In 2006, The New York Times mentioned it as the "world's largest money-transfer company". In October 2007, Western Union and the GSM Organisation, a worldwide trade association representing more than 700 mobile operators in 218 countries and 2.5 billion mobile customers, announced intentions to launch a mobile money transfer service.
The widespread availability of mobile phones in both developed and developing countries offers consumers a device capable of providing a variety of mobile financial services.
Features of Western Union
Safe and secured
Online accessibility
Allows currency exchange
Additional charges may apply
Exchange rates, fees, and taxes can vary as per the locations
17. Zelle
Zelle is an online money transfer corporation located in the United States of America, and its headquarters can be found in Scottsdale, Arizona, in the United States. These two American financial institutions, Capital One, and Trust own direct ownership of this business. Before changing its name, they were known as clearXchange.
In the beginning, the three major American banks (BofA, JPMorgan Chase, and Wells Fargo) controlled the startup clearXchange, which debuted in April 2011. clearXchange was sold to Early Warning Services in January 2016 after Capital One and US Bank became partners. By December 2017, person-to-person fund transfer accounts were converted to Zelle accounts.
Features of Zelle
Electronic money transfer
Direct access to bank accounts
Fast and reliable
Free to use
Allows shopping and payment to on-demand services
18. TorFX
This is one of the highest-rated financial service providers in the United States. They are an award-winning international money transfer company that provides facilities across the world. You can get their services from their online website. TorFX doesn't charge a transfer fee. It allows its customers to transfer payments using their phones.
Features of TorFX
Allows currency exchange
Free of cost
Offers good exchange rates
Permits online phone transfer
Quick and safe transfer
19. VertoFX
This is a well-regarded business-to-business currency exchange company that enables customers to send and receive money anywhere in the globe. They focus mostly on offering their unusual services to corporations and new ventures. Although the organization is well-known for its ability to solve problems for its clients, it does not provide adequate exchange rates and lacks transparency.  People use the service for its reliability and trustworthiness.
Features of VertoFX
Limited global reach
Zero transaction charges
Fast and secure
Allows currency exchange
Very cheap money transfer
20. Worldpay
This is a very reputable and significant player in the field of money transfers throughout the United States. They have its headquarters in Cincinnati, which is located in the state of Ohio in the United States. Businesses and other types of financial organizations may make use of this payment processor's online payment services. They provide their services in over 120 different currencies and in a multitude of nations.
Features of WorldPay
Allows credit card payments
Allows currency exchange
May apply additional transfer fees
Quick account activation
Fast and secure
Conclusion
So, here in this article, we have provided you with a list of the 20 best international payment platforms that are operating in the United States. Finding a safe and secure payment gateway might be a tougher task. So, if you are a US citizen looking for a fast and protected money transfer platform, then this list can help you choose one of them. As some also offer debit and credit card facilities, this can be a plus point for you.