Cloud computing is always advancing. Enlisting cutting-edge developments, you can expect to see some amazing trends come forth in 2024. These trends are destined to increase enterprise efficiency like never before! So what are these awesome emergencies? Let's find out below.
Cloud Computing Trends for 2024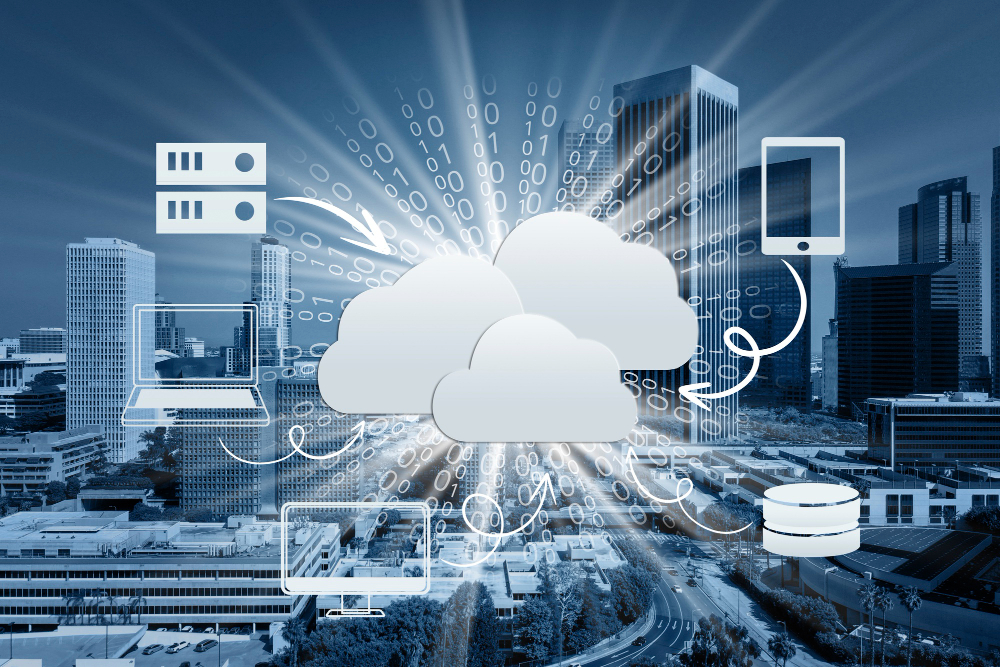 1. Hybrid and multi-cloud solutions
The first awesome advancement in wholesale cloud hosting services is hybrid and multi-cloud solutions. They combine public, private and onsite networks to distribute their operations amongst various onsite frameworks and providers. This helps them maintain full control over their applications and information.
2. Dark fibre technology
Providers are distributing wholesale premium fibre throughout their networks to ensure high-speed connectivity to sites utilising their 5GN fibre infrastructure. This can not only provide rapid access to the cloud but to other network systems like the internet, data centres and more.
3. Enhanced security
Enhanced security and reliance are critical for modern businesses. Therefore, many businesses are moving to this network to ensure they have these two critical elements. Access restrictions, data encryption and disaster recovery features are constantly improving.
4. Serverless computing
Serverless computing will continue to grow. This will help simplify app development and implementation. It is expected that such platforms will provide comprehensive capacity and tools. This will make it far easier for developers to produce apps without altering other infrastructure. The idea is that this will create heightened cost-efficiency for organisations.
5. The Internet of Things (IoT)
IoT is a term that gets thrown around a lot these days. It often leaves business owners wondering, "Well when is it actually happening?" It is here, expanding and receiving quality investment. It will help manage connections between computers, networks and servers. It will also ensure a high-quality connection and help with remote work through widened data collection. You will be able to analyse massive amounts of information through its high-powered technology and do so with ease.
6. Edge computing
This process processes and maintains information at the network's edge. Sounds confusing? It basically means reduced bandwidth needs and latency through efficient data processing. It offers increased data transfer, enhanced privacy and powerful efficiency.
7. AI & ML
Artificial intelligence (AI) and machine learning (ML) are in the news a lot these days. But did you know they have a close connection with this awesome form of computing? These solutions help process huge informational sets whilst growing a business's output. They can improve automation whilst gathering large amounts of information for businesses to capitalise on.
8. Enhanced automation
These networks require advanced automation to run efficiently. It improves operational efficiency. What's more, it greatly enhanced network quality whilst reducing the risk of network downtime. Automation deployment has also greatly advanced in recent times, and you can expect it to grow even further in 2024 with the help of AI and other advancements.
9. Citizen development
We may see linked technology assisting those who don't know how to code. There are numerous technologies that allow the uninitiated to produce custom automation without the need for advanced coding. This may also make the job much easier for developers looking to capitalise on advanced yet simple technology to code.
10. Investment
This network greatly enhances data collection and measurement. It helps organisations to manage information in a safe and secure offsite location. This will help with larger informational sets to be easily processed by storing them in graphics processing units.
Conclusion
As you can, 2024 promises to be a gigantic year for this rapidly advancing network solution. These advancements will not only help businesses capitalise on their investment but will further propel the system's usual benefits of enhanced safety, reduced downtime and rapid access. All this looks very bright for business owners looking for ways to optimise their network solutions!