Are you the proud owner of the latest iPhone 14 Pro Max? With its stunning features and powerful performance, your iPhone 14 Pro Max is a valuable companion. To ensure that it continues to serve you well, it's essential to understand how to charge it properly. In this article, charging tips for the iPhone 14 Pro Max to help you optimize its battery life and performance.
Introduction to 14 Pro Max
The iPhone 14 Pro Max is a technological marvel, packed with advanced features and cutting-edge hardware. However, like any electronic device, it requires proper care and charging to maintain its longevity. The iPhone 14 Pro Max is a powerful device that offers cutting-edge features, but it's important to ensure that your device's battery can keep up with your needs. Iphone 14 pro max battery size is 4323 mAh and you can use 29 hours of video playback and up to 29 hours of video streaming.
How to Increase Battery Life on 14 Pro Max
Understanding the basics of battery charging can go a long way in preserving your iPhone's battery life. Here are a few fundamental principles to keep in mind.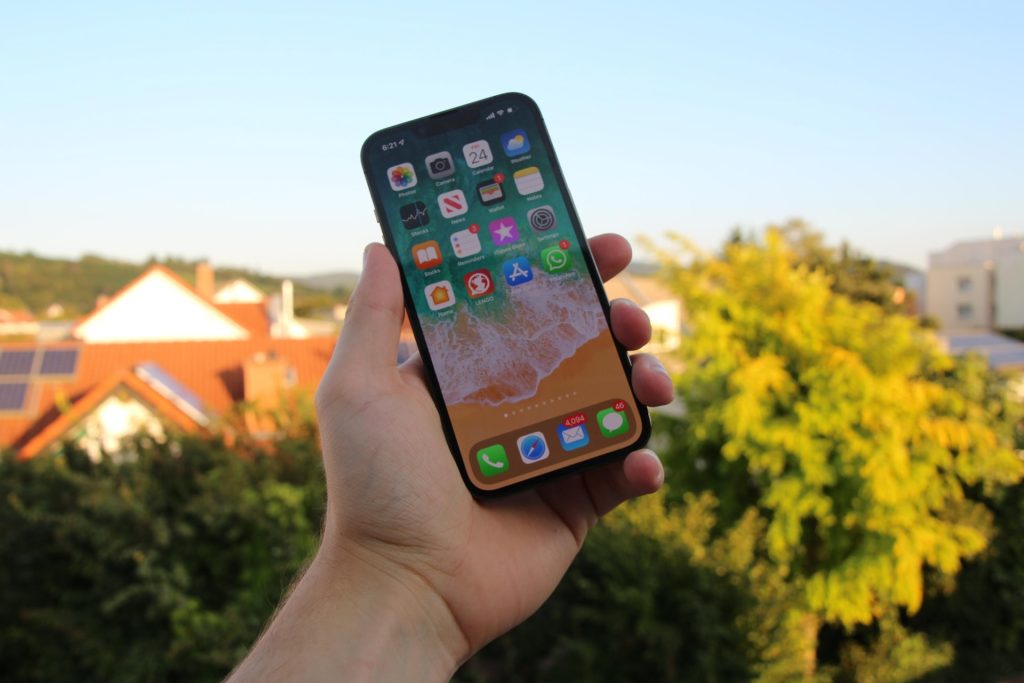 1. Use the Original Charger and Cable
When it comes to charging your iPhone 14 Pro Max, it's crucial to use the original charger and cable that came with the device. Apple designs its chargers specifically for their devices, ensuring safe and efficient charging. Using third-party chargers may compromise both the charging speed and the overall health of your battery.
2. Avoid Extreme Temperatures
Extreme temperatures, whether hot or cold, can impact your iPhone's battery performance. It's best to charge your device in a moderate temperature environment, ideally between 20°C and 25°C (68°F and 77°F). Avoid leaving your iPhone in direct sunlight or exposing it to freezing temperatures, as these conditions can degrade the battery over time.
3. Charge Regularly, But Not Too Frequently
Lithium-ion batteries, like the one in your iPhone 14 Pro Max, prefer partial charges over full discharges. It's recommended to charge your device before the battery level drops below 20% and avoid letting it completely drain. Frequent top-ups throughout the day can help maintain the battery's health.
4. Avoid Overcharging
While it's convenient to leave your iPhone plugged in overnight, overcharging can negatively impact the battery life in the long run. Once your device reaches 100% charge, it's advisable to unplug it promptly. Modern iPhones are designed to prevent overcharging by switching to a trickle charge, but it's still beneficial to disconnect it when fully charged.
5. Remove Phone Cases During Charging
Although iPhone cases are designed to protect your device, they can also trap heat during charging, potentially affecting the battery's performance. To prevent overheating, it's advisable to remove your iPhone 14 Pro Max case while charging. This simple step allows for better heat dissipation and promotes efficient charging.
Charging Techniques for iPhone 14 Pro Max
Now that we've covered the basics, let's dive into some specific charging techniques that can enhance your iPhone 14 Pro Max charging experience.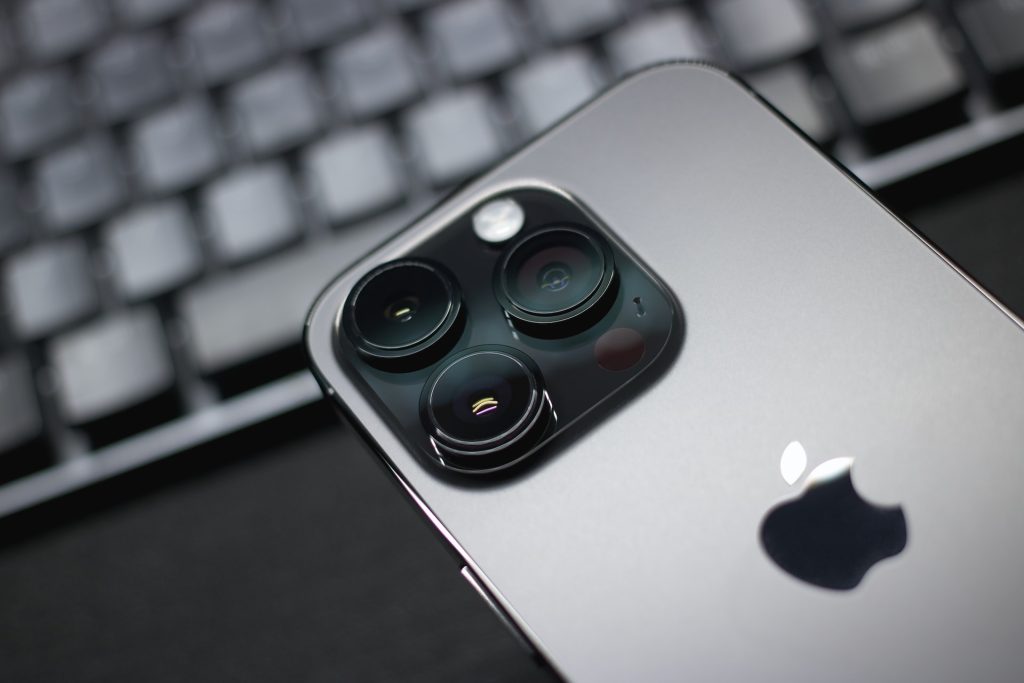 1. Optimize Charging with iOS Optimized Battery Charging
iOS Optimized Battery Charging is a feature that helps slow down battery aging by reducing the time your iPhone spends fully charged. It uses machine learning to understand your daily charging patterns and avoids overcharging. To enable this feature, go to Settings > Battery > Battery Health > Optimized Battery Charging.
2. Enable Airplane Mode
When you're in a hurry and need to charge your iPhone quickly, enabling Airplane Mode can significantly speed up the charging process. Airplane Mode disables battery-draining services like Wi-Fi, Bluetooth, and cellular data, allowing your device to charge at a faster rate.
3. Utilize Low Power Mode
Low Power Mode is a useful feature that conserves battery life by reducing background activity and optimizing power consumption. Enabling Low Power Mode during charging can help expedite the charging process while keeping your battery healthy. Simply go to Settings > Battery > Low Power Mode.
4. Avoid Wireless Charging for Fast Charging
Wireless charging is a convenient option for charging your iPhone 14 Pro Max, but it's important to note that it typically charges slower compared to wired charging. If you need to charge your device quickly, opt for a wired charger connected to a power outlet rather than relying on wireless charging pads.
5. Store Your iPhone at 50% Charge for Long-Term Storage
If you plan to store your iPhone 14 Pro Max for an extended period, it's best to store it with a battery charge level of around 50%. This charge level helps prevent the battery from fully draining or overcharging during storage, which can lead to capacity loss and reduced battery performance.
FAQs
1. Can I use my iPad charger to charge my iPhone 14 Pro Max?
While it is technically possible, it's recommended to use the original charger and cable provided with your iPhone 14 Pro Max for optimal charging speed and battery health.
2. Is it safe to leave my iPhone charging overnight?
A: While modern iPhones are designed to prevent overcharging, it's still advisable to unplug your device once it reaches 100% charge to maximize battery longevity.
3. Should I turn off my iPhone while charging?
No, you don't need to turn off your iPhone while charging. It's perfectly safe to use your device while it's connected to a charger.
4. Is it okay to use my iPhone while it's charging?
Yes, it's perfectly fine to use your iPhone while it's charging. However, it may charge slower due to the simultaneous power consumption.
5. Does fast charging damage the battery of the iPhone 14 Pro Max?
No, fast charging does not inherently damage the battery. Apple's fast-charging technology is designed to be safe and efficient. However, it's always best to use the original charger and cable provided by Apple.
6. How long does it take to charge the iPhone 14 Pro Max fully?
The charging time may vary depending on the charger used, but typically, it takes around 1.5 to 2 hours to charge the iPhone 14 Pro Max from 0% to 100%.
7. How long does the battery last on iPhone 14 Pro Max?
The iPhone 14 Pro Max boasts an impressive battery life, providing up to 29 hours of video playback and up to 29 hours of video streaming. However, actual battery performance may vary based on usage and settings.
8. Does closing background apps improve battery life?
While it's commonly believed that closing background apps improves battery life, it is not necessary on iOS devices. The operating system manages background processes efficiently, and closing apps manually may even consume more battery power when reopening them.
9. Can battery health be improved on an iPhone?
Battery health is impacted by several factors, including usage patterns and environmental conditions. While you cannot significantly improve battery health, adopting practices such as avoiding extreme temperatures and avoiding frequent full discharges can help maintain optimal battery performance.
10. Are there any third-party apps that can enhance battery life?
There are several third-party apps available on the App Store that claim to improve battery life. However, it's important to exercise caution when using such apps, as they may not always deliver the promised results. Stick to the built-in battery optimization features of your iPhone and rely on trusted sources for app recommendations.
11. Can updating iOS improve battery life?
Updating your iOS to the latest version can sometimes improve battery life. Apple frequently releases software updates that include bug fixes and optimizations, which can enhance battery performance. It is advisable to keep your iPhone up to date to take advantage of these improvements.
Conclusion
By following these essential charging tips, you can ensure that your iPhone 14 Pro Max remains charged efficiently and its battery life is maximized. Remember to use the original charger and cable, avoid extreme temperatures, and charge your device regularly without overcharging. Additionally, consider enabling features like iOS Optimized Battery Charging and utilizing Airplane Mode and Low Power Mode when necessary.