VoIP Communication has emerged as a game-changer in the world of business communication. In a fast-paced world, effective communication plays a vital role in the success of any business. With the rapid advancements in technology, traditional telephone systems are gradually being replaced by Voice over Internet Protocol (VoIP) communication. VoIP offers numerous advantages that enhance productivity, streamline operations, and reduce costs for businesses of all sizes. Embrace the Power of Modern Communication with 13 advantages of VoIP communication and how it can revolutionize the way you connect with others.
Importance and Benefits of VoIP Communication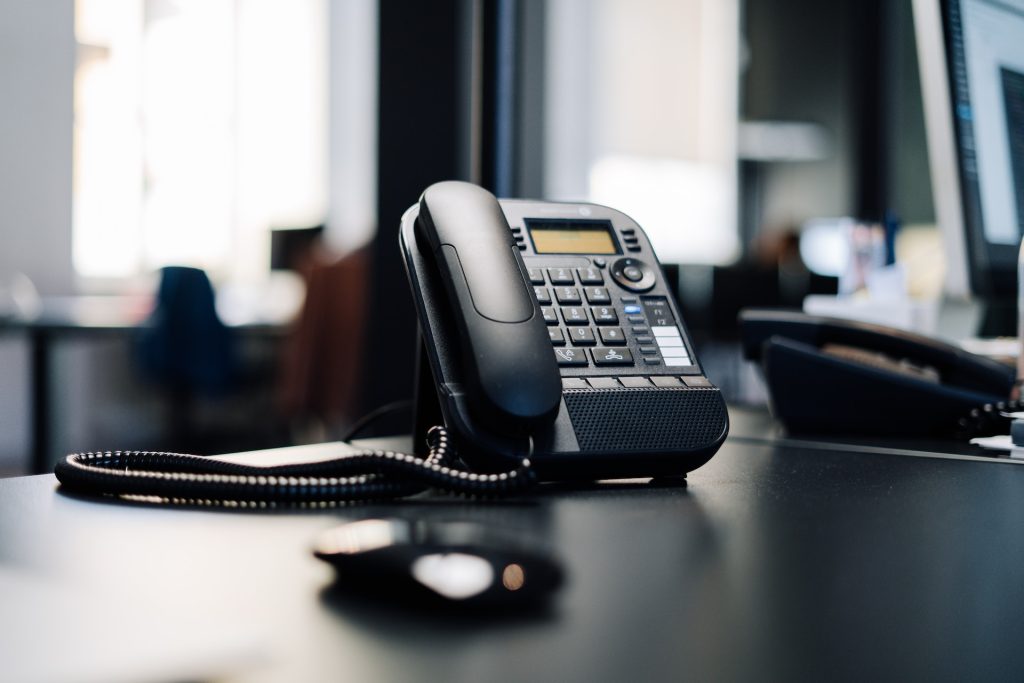 1. Cost Savings
VoIP communication eliminates the need for separate networks for voice and data, resulting in significant cost savings. Traditional telephony involves costly infrastructure, maintenance, and long-distance charges. In contrast, VoIP utilizes your existing internet connection, reducing expenses associated with phone bills.
2. Flexibility and Scalability
VoIP systems are highly flexible and scalable, allowing businesses to easily adapt to changing communication needs. Whether you need to add new lines, accommodate remote employees, or scale up during peak seasons, VoIP can seamlessly adjust to your requirements without any hassle.
3. Enhanced Mobility
With VoIP, geographical boundaries become irrelevant. Employees can access their phone system from anywhere with an internet connection, enabling remote work and improving mobility. This flexibility empowers businesses to operate efficiently and stay connected even while on the go.
4. Wide Range of Features
VoIP offers an extensive range of features that enhance productivity and collaboration. From call forwarding, Call Recording, Screening, call transfer, conference calls, Call Management, Call hold, Call blocking, Analytics, and voicemail to video conferencing and virtual extensions, VoIP equips businesses with powerful tools to streamline communication and improve efficiency.
5. High-Quality Audio and Video
Gone are the days of poor call quality and dropped connections. VoIP communication delivers crystal-clear audio and high-definition video, ensuring seamless and uninterrupted conversations. This enhanced audiovisual experience fosters better understanding and engagement during business communications.
6. Integration with Other Applications
VoIP seamlessly integrates with other business applications, such as customer relationship management (CRM) systems, email clients, and collaboration platforms. This integration enhances workflow efficiency, enables automatic call logging, and simplifies the overall communication process.
7. Increased Productivity
VoIP provides several features designed to boost productivity. Call forwarding, auto-attendant, and voicemail-to-email transcription are just a few examples. These features streamline communication, reduce response times, and allow employees to focus on core tasks, ultimately improving overall productivity.
8. 24/7 Availability
With VoIP, businesses can ensure continuous availability. Automated attendants can handle calls even outside of business hours, enabling customers to leave voicemails or reach the appropriate department. This round-the-clock availability enhances customer satisfaction and improves your brand reputation.
9. Easy Conference Calling
VoIP makes conference calling effortless. Multiple participants can join virtual meetings with just a few clicks, eliminating the need for expensive and time-consuming travel. Conference calling enhances collaboration, facilitates decision-making, and saves both time and money.
10. Advanced Call Analytics
VoIP systems provide comprehensive call analytics and reporting features. Businesses can gain valuable insights into call volumes, call durations, peak call times, and more. This data allows you to make informed decisions, optimize resource allocation, and continuously improve your communication strategy.
11. Business Continuity
In the event of a natural disaster or unforeseen circumstances, traditional phone systems may become unavailable. VoIP, on the other hand, remains operational as long as there is an internet connection. This ensures uninterrupted communication and enables businesses to maintain operations even during challenging times.
12. Easy Maintenance and Updates
VoIP systems are easy to maintain and update. Unlike traditional telephony that requires manual intervention for maintenance, VoIP systems can be managed through a user-friendly web interface. Updates and patches can be installed seamlessly, ensuring your communication system stays up to date with the latest features and security enhancements.
13. Environmental Friendliness
By adopting VoIP communication, businesses contribute to a greener environment. VoIP eliminates the need for physical telephone infrastructure, reducing electronic waste. Additionally, the energy consumption of VoIP systems is significantly lower compared to traditional telephone networks, leading to a reduced carbon footprint.
FAQs
Can I use my existing phone number with VoIP?
Yes, you can often keep your existing phone number when switching to a VoIP system. This process, known as number porting, allows you to retain your current phone number while enjoying the benefits of VoIP communication.
How reliable is VoIP communication?
VoIP communication is highly reliable, provided you have a stable internet connection. It is important to ensure that your internet service meets the necessary bandwidth requirements to support VoIP calls without interruptions.
Can VoIP be used for both voice and video calls?
Yes, VoIP supports both voice and video calls. Whether you need to have a quick voice conversation or conduct a video conference with multiple participants, VoIP can fulfill all your communication needs.
Can VoIP integrate with my existing business applications?
Yes, VoIP can integrate with various business applications, such as CRM systems, email clients, and collaboration platforms. This integration enhances productivity, streamlines workflows, and centralizes communication channels.
Are there any security risks associated with VoIP?
While VoIP systems are generally secure, it is essential to implement appropriate security measures to safeguard your communication. This includes using strong passwords, enabling encryption, and regularly updating your VoIP system to protect against potential vulnerabilities.
Can VoIP reduce my communication costs?
Yes, one of the significant advantages of VoIP communication is cost savings. By utilizing your existing internet connection and eliminating the need for separate networks, VoIP can significantly reduce your communication costs.
Conclusion
Embracing the advantages of VoIP communication opens up a world of possibilities for businesses. From cost savings and increased productivity to flexibility and scalability, VoIP revolutionizes the way organizations connect and collaborate. By harnessing the power of modern communication technology, businesses can stay ahead of the curve, boost efficiency, and foster seamless collaboration across teams and locations.